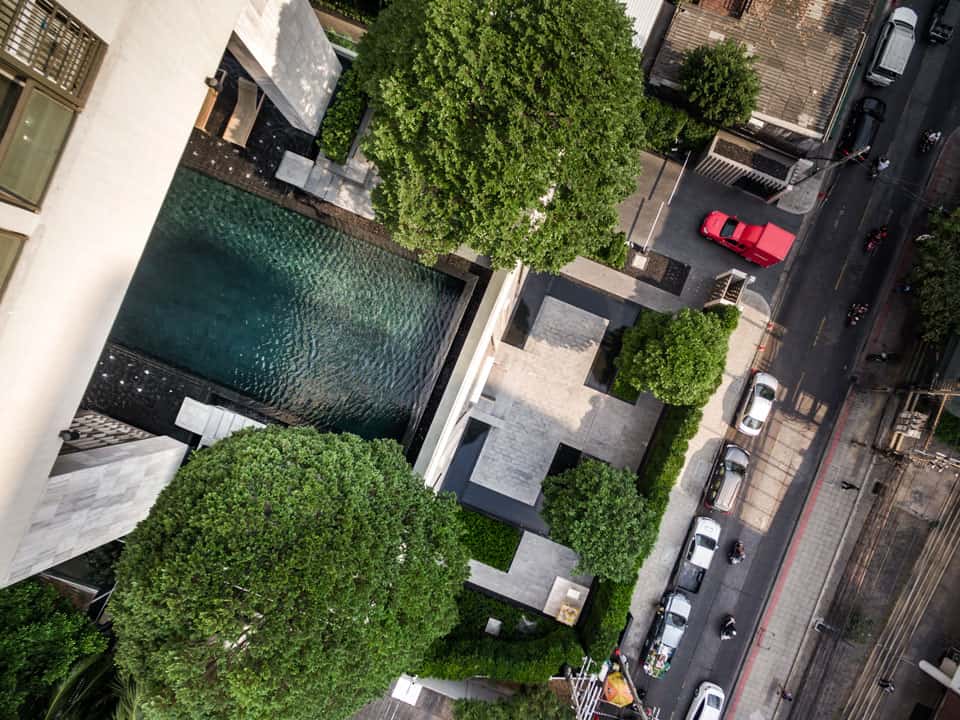 Project Information
Name of Project: Ideo Morph 38
Client: Sansiri PCL.
Category: Residential
Location:   Bangkok , Thailand
Design Period: 2011-2013
Completion Year: 2013
Photographer: Wison Tungthunya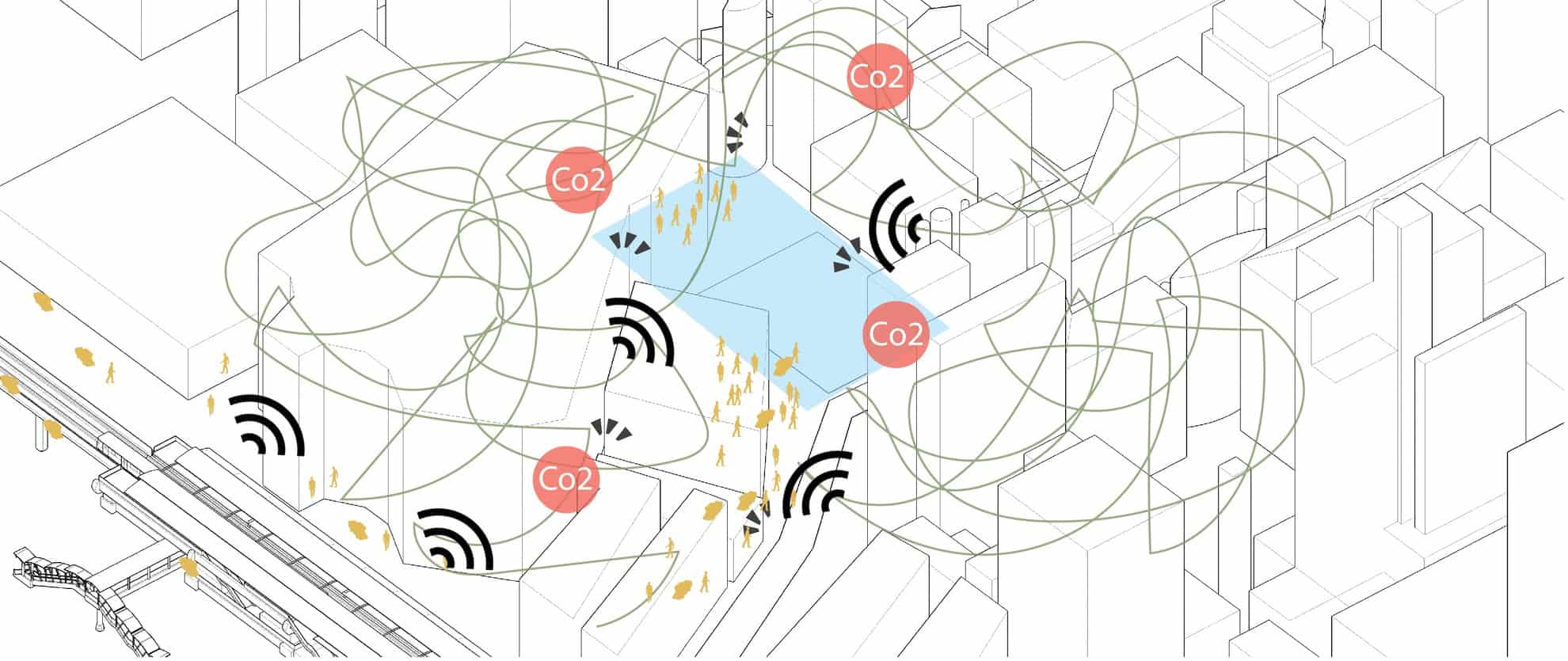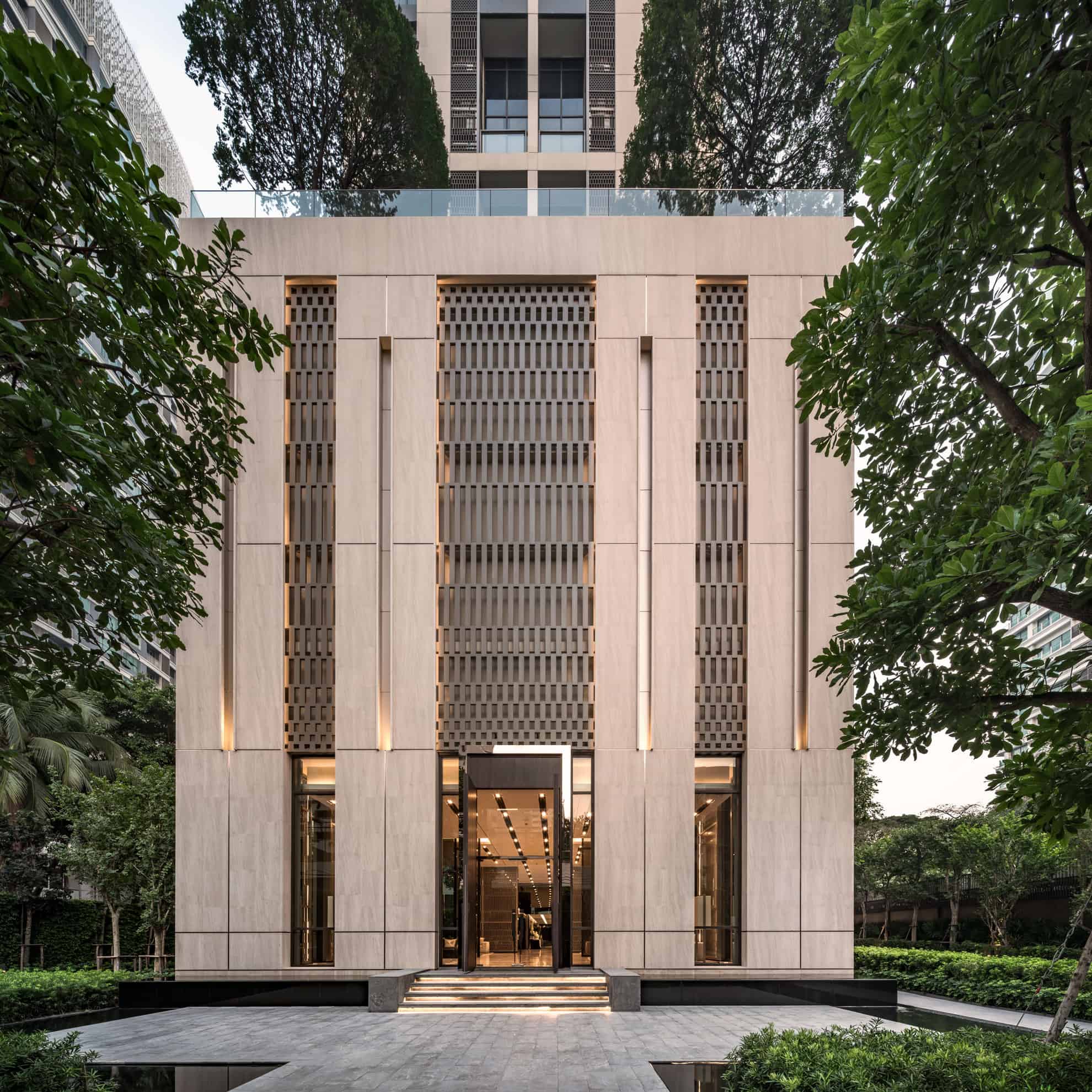 The great landscape architectural work does not only respond to people's lifestyle, it inspires people's mind as well. Importantly, it goes beyond a trend. It is a timeless masterpiece. This is our aim in crafting landscape space for this project.
The landscape area is composed of Garden Court on the ground floor and Juvenile Pool on the 6th floor.
Garden Court
This space is located in front of the building .The design is intend to create a tranquil space which is distinct from the vibrant street outside. This space provides a pause space which helps to slow down people's pace physically and mentally before entering the building. It is the space where residents can feel an important moment of entering a special place. The Garden Court is surrounded by 6 m tall topiary tree, hedge, and stone featured wall to form a nice atmosphere. In the middle, there is a small plaza surrounded by infinite edge water feature. 2 majestic featured trees are a focal point of the space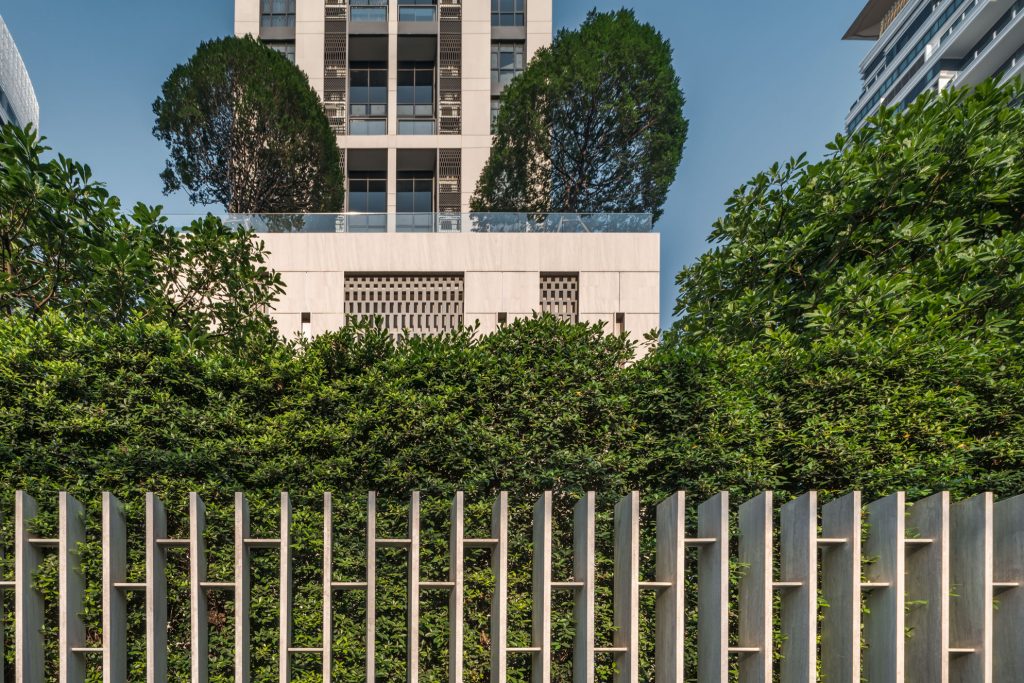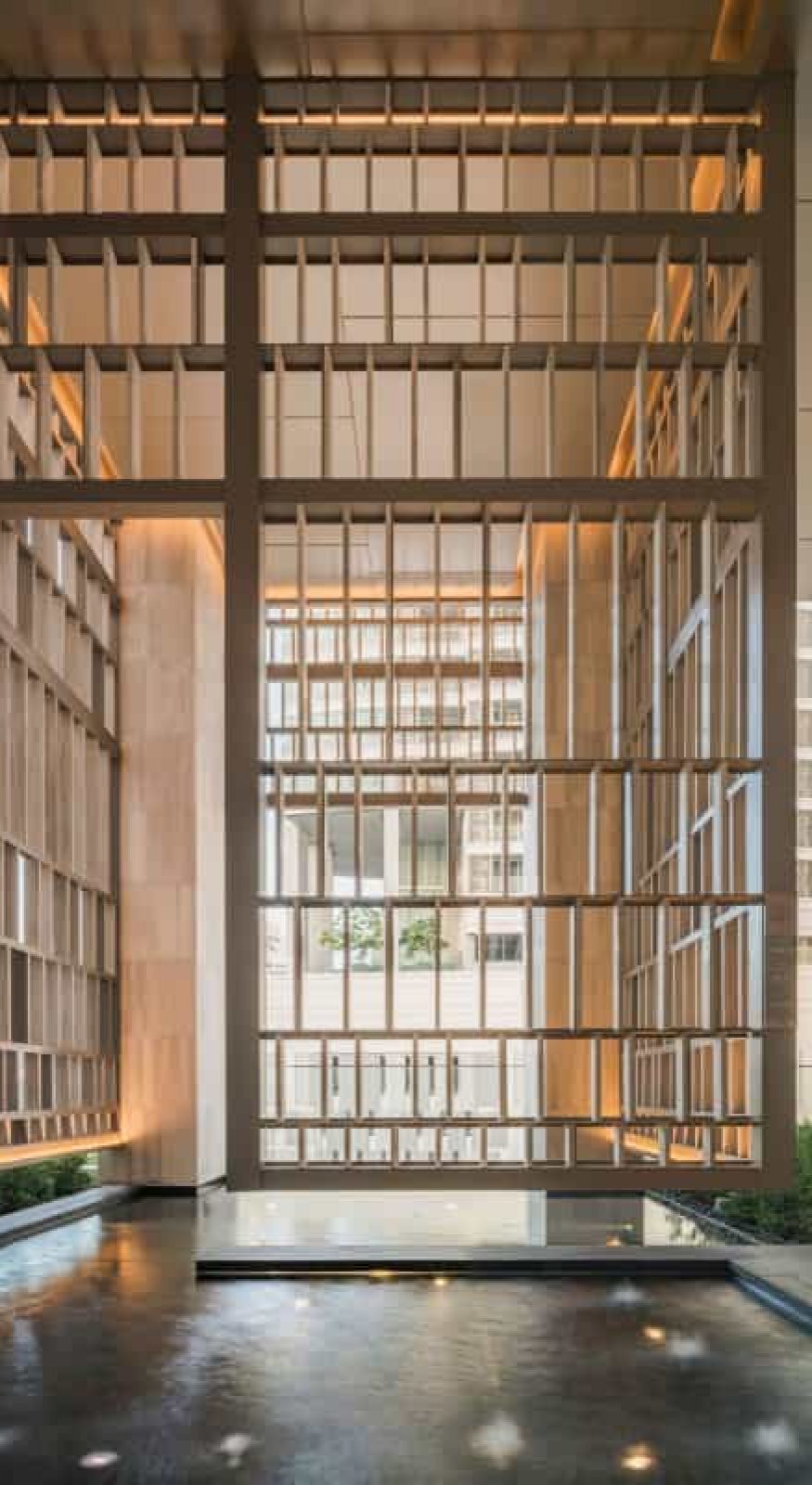 Juvenile Pool
The design of this space intends to create a serene space where body and mind find peace. A sacred pool in the nature where juvenile water is originated is the inspiration of this space. The whole floor is covered with a black-stoned pool. This pool is a place for variety of water activities such as 25 m lap pool, jacuzzi bed, hot-cold jacuzzi pool, and kids' pool. Additionally, this black reflective pool offers a unique setting to sitting areas, some of which are over the water level and some lower.
Above this space located a golden aluminum cladded ceiling that reflects natural light from outside and illuminates the whole space. The cabanas and walls on this floor are cladded in grey Travotine stones, creating a museum-liked setting.