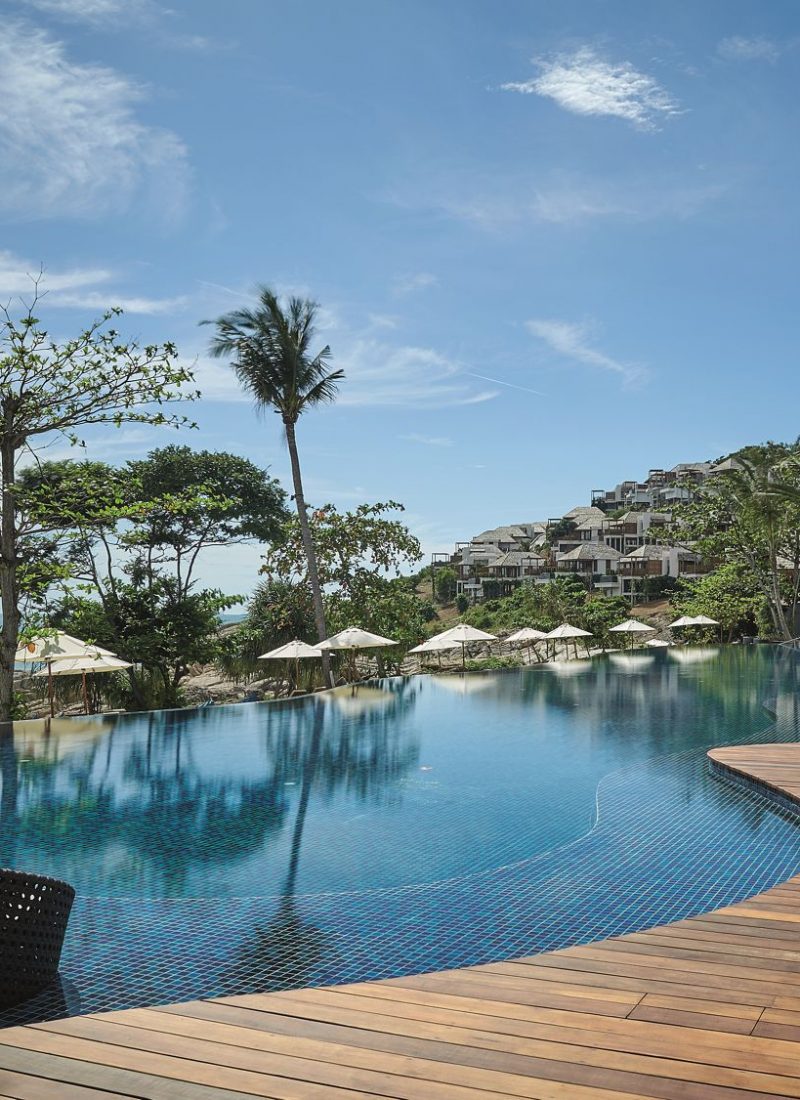 Project Information
Name of Project: The Ritz-Carlton
Location: Plai Laem Beach, Koh Samui, Surat Thani, Thailand
Category: Hospitality Resort & Hotel
Design Period: –
Completion Year: –
Site Area: 224,000 sq.m.
Landscape Area: –
Client & Developer: –
Architect: –
M&E: –
Project Manager: – 
C&S Engineering: –
Photographer: –
The Ritz Carlton Samui, a luxurious resort situated in the midst of Samui's natural landscape, is located on an approximately 224,000 square meter mountainous terrain at the North Eastern end of Samui Island, overlooking the beach and the endless Gulf of Thailand. It's specific location and the local natural landscape determines the zoning and different program functions of the landscape design, resulting in the natural forms of the design elements.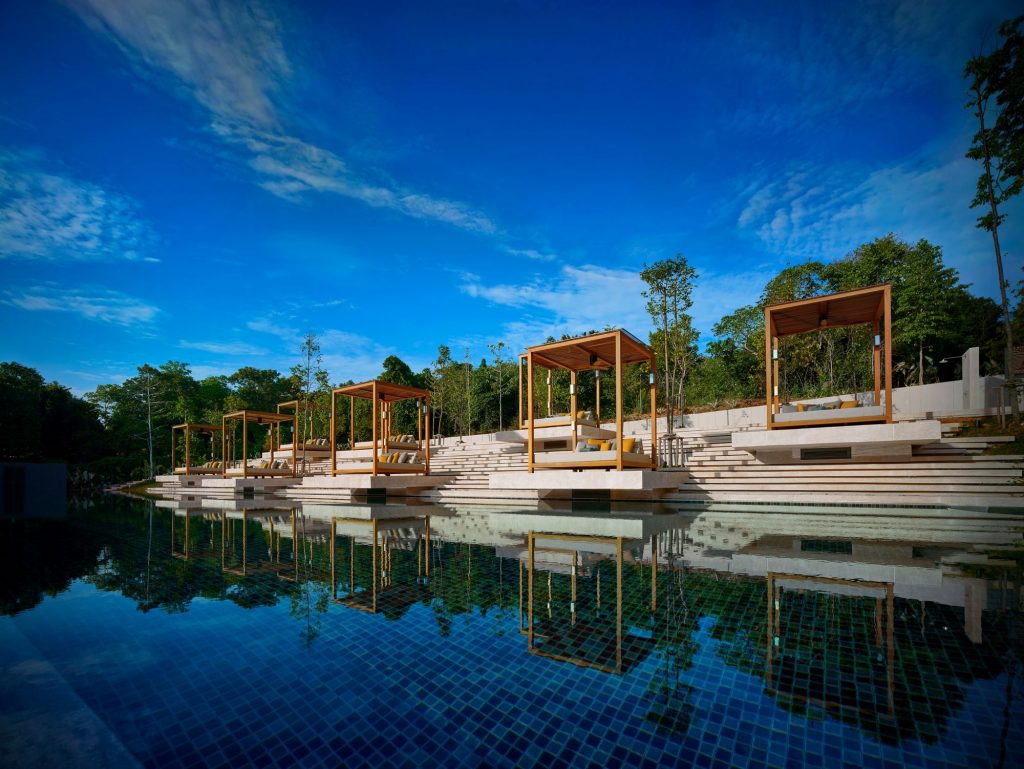 Four main zones can be distinguished at The Ritz Carlton Samui : Forest, Jungle, Coconut Forest, and Beach Forest. These four zones narrate guests through a series of spaces, which changes in accordance to the local ecology and the surrounding landscape. First and foremost, the entrance and drop-off area are determined as the Jungle Forest, with various grown thick leaves trees planted throughout. Guests moves through towards the Hotel's main area which includes the hotel block, The Spa Village and various communal facilities such as dining and function rooms. This main area is referred to as the Coconut Forest, reflecting Samui's natural and local identity as the whole of Samui Island was and still is dotted with patches of coconut plantations.
The Beach Forest zone is located towards the beachfront, incorporating a number of Pool Villas which are placed throughout the stepped hill, allowing every single villa to have undisrupted views of the ocean beyond. Each of the villas are designed with its own pool, opening up the pool deck and the bedroom towards the ocean while still giving privacy to guests with plantations which are accustomed to the salinity of the ocean environment.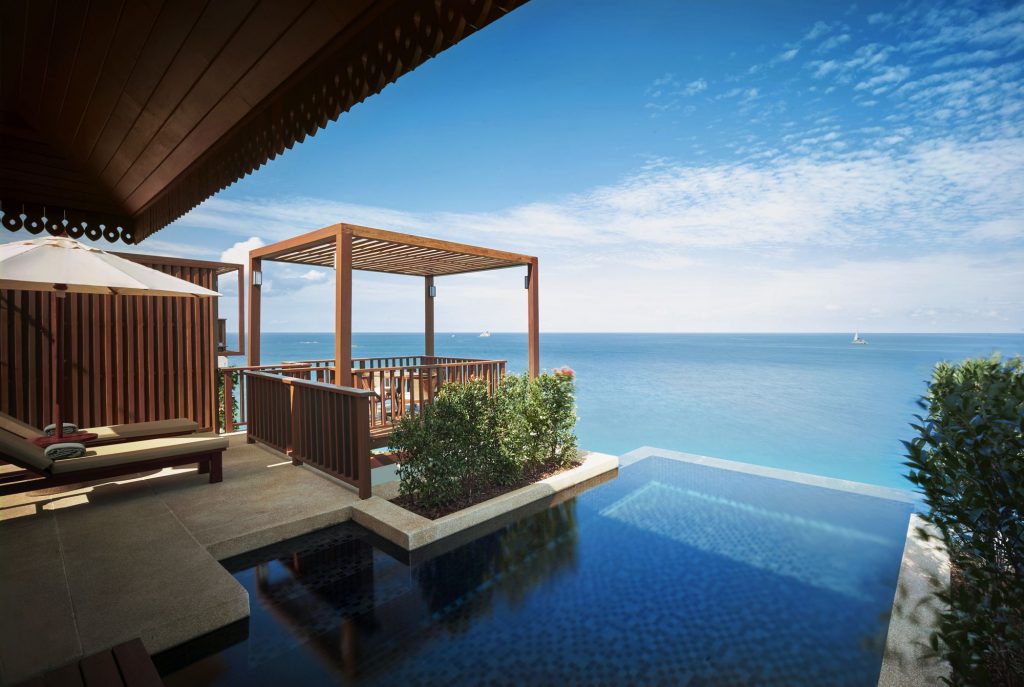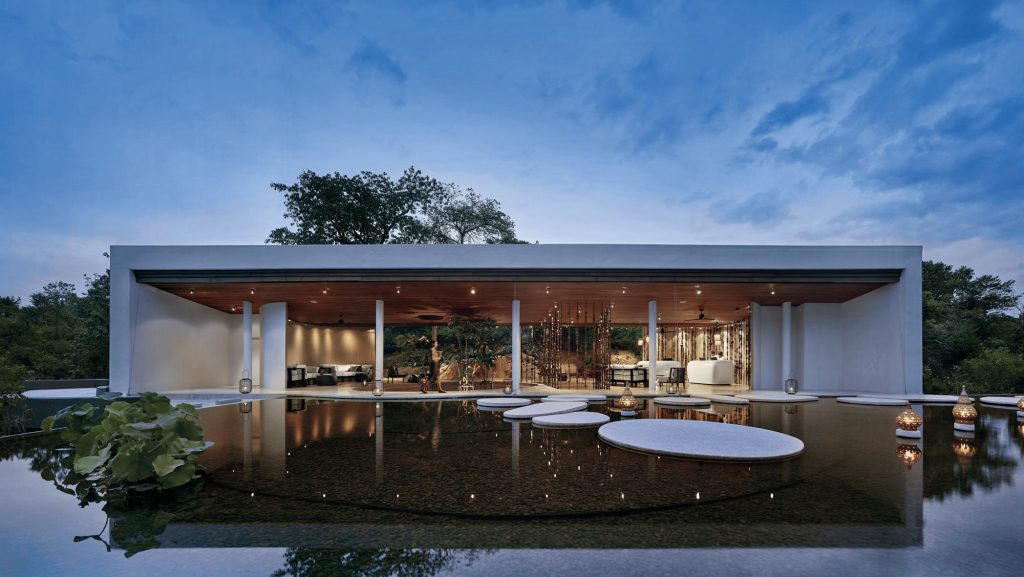 The beachfront swimming pool accentuates the natural form of the rocky beach, a typical beach landscape of the particular area. The swimming pool's curved form allows it to blend in with the alcove private beach, enclosed by surrounding mounds of natural formed rocks, truly allowing the hotel to become one with its nature. Reinstituting the importance of nature and the local ecology, the landscape of The Ritz Carlton Samui narrates its guests through a series of local landscape typologies while carefully incorporating Ritz Carlton's premium guest treatment and functional uses.