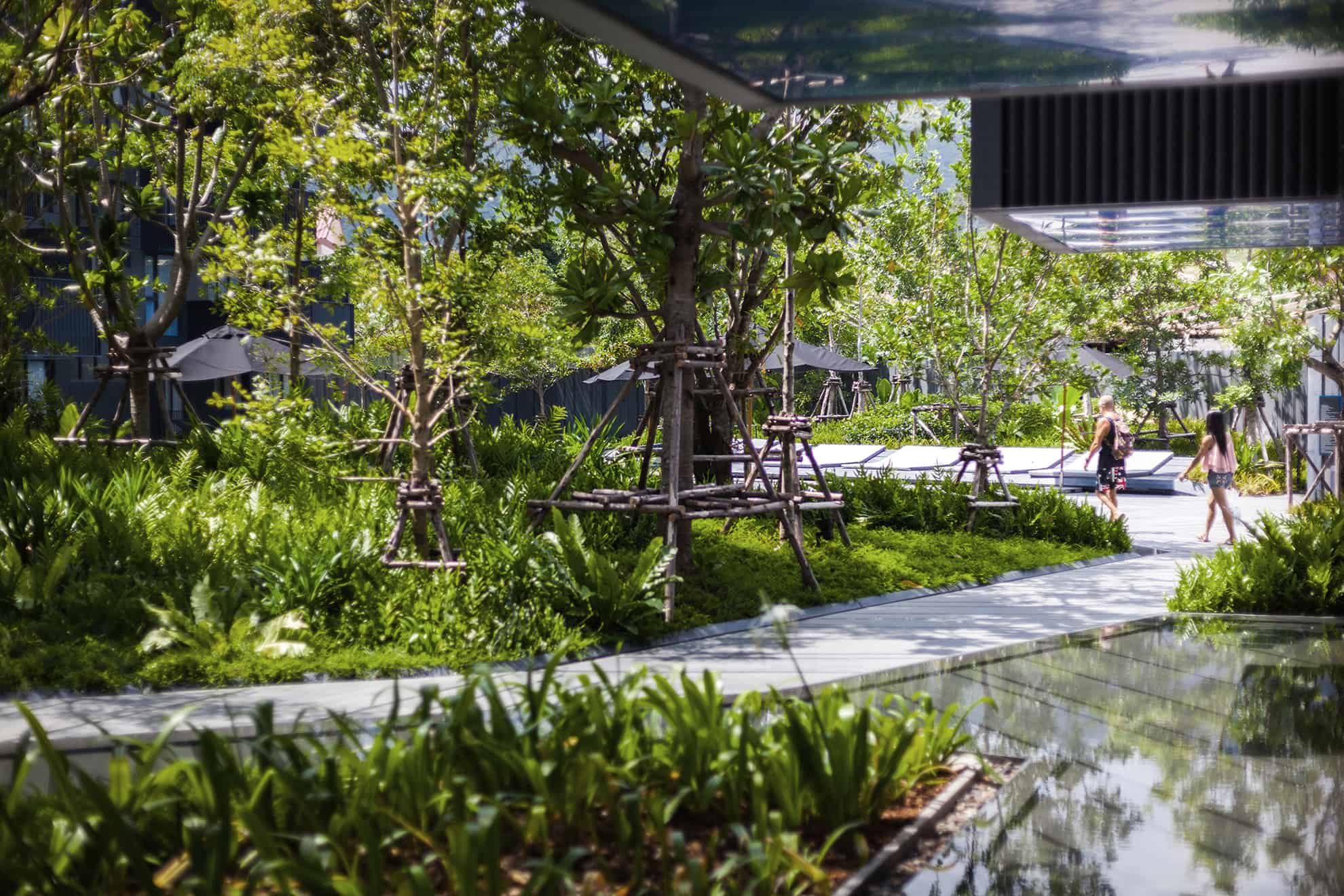 Project Information
Name of Project: The Deck Patong  
Client: Sansiri PCL
Category: Residential
Location: Phuket, Thailand
Design Period: 2015-2016
Completion Year: 2015  
Site Area: 8,630 sq. m
Collaborators: Somdoon Architects Co., Ltd.
Photographer: Wison Tungthhunya
Awards: IFLA 2017 ; Award of excellent in Residential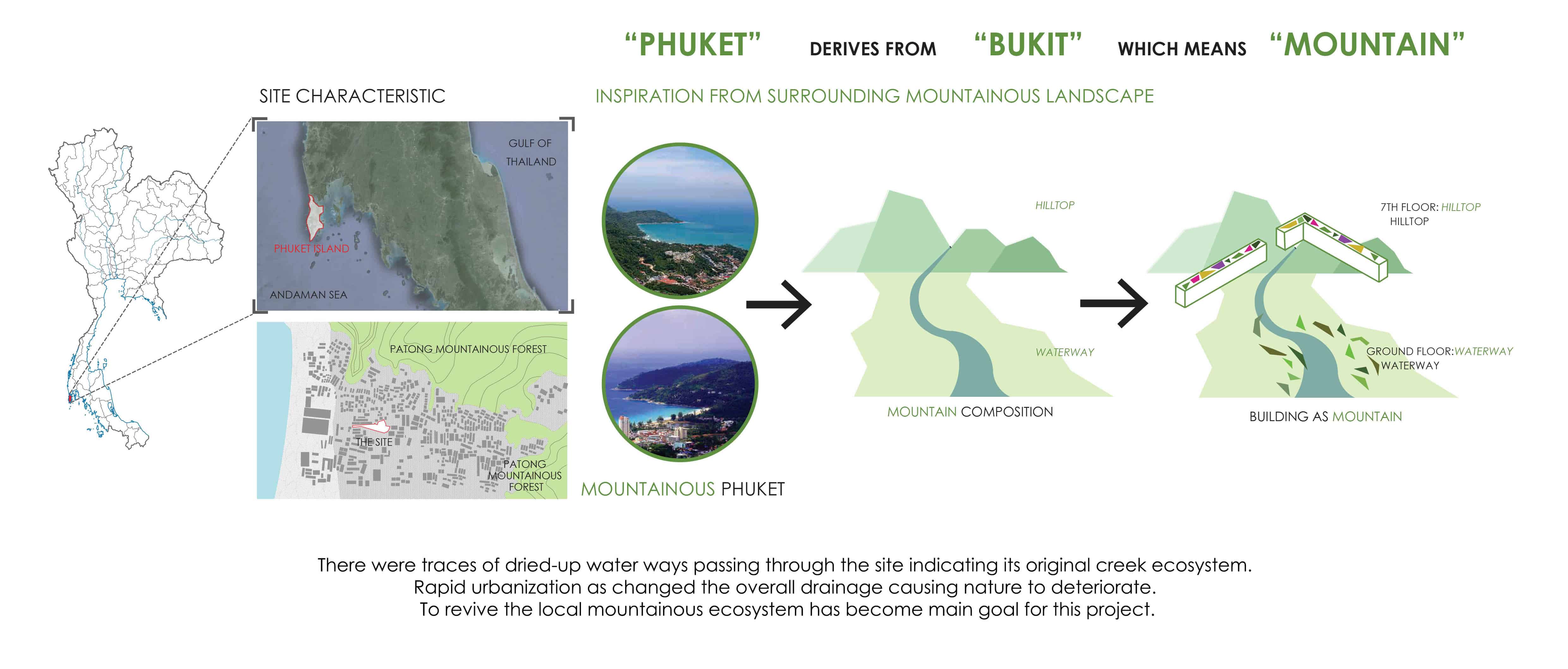 "The Deck" Condominium is a low rise residential development located by Patong beach in Phuket, one of the most popular tourist destination located on the southern part of Thailand. The architectural design of "The Deck" is inspired by the natural geography of the site which is embraced by various mountains. This unique landscape suggests Phuket's natural identity referring to the term "Bukit", meaning "Mountains".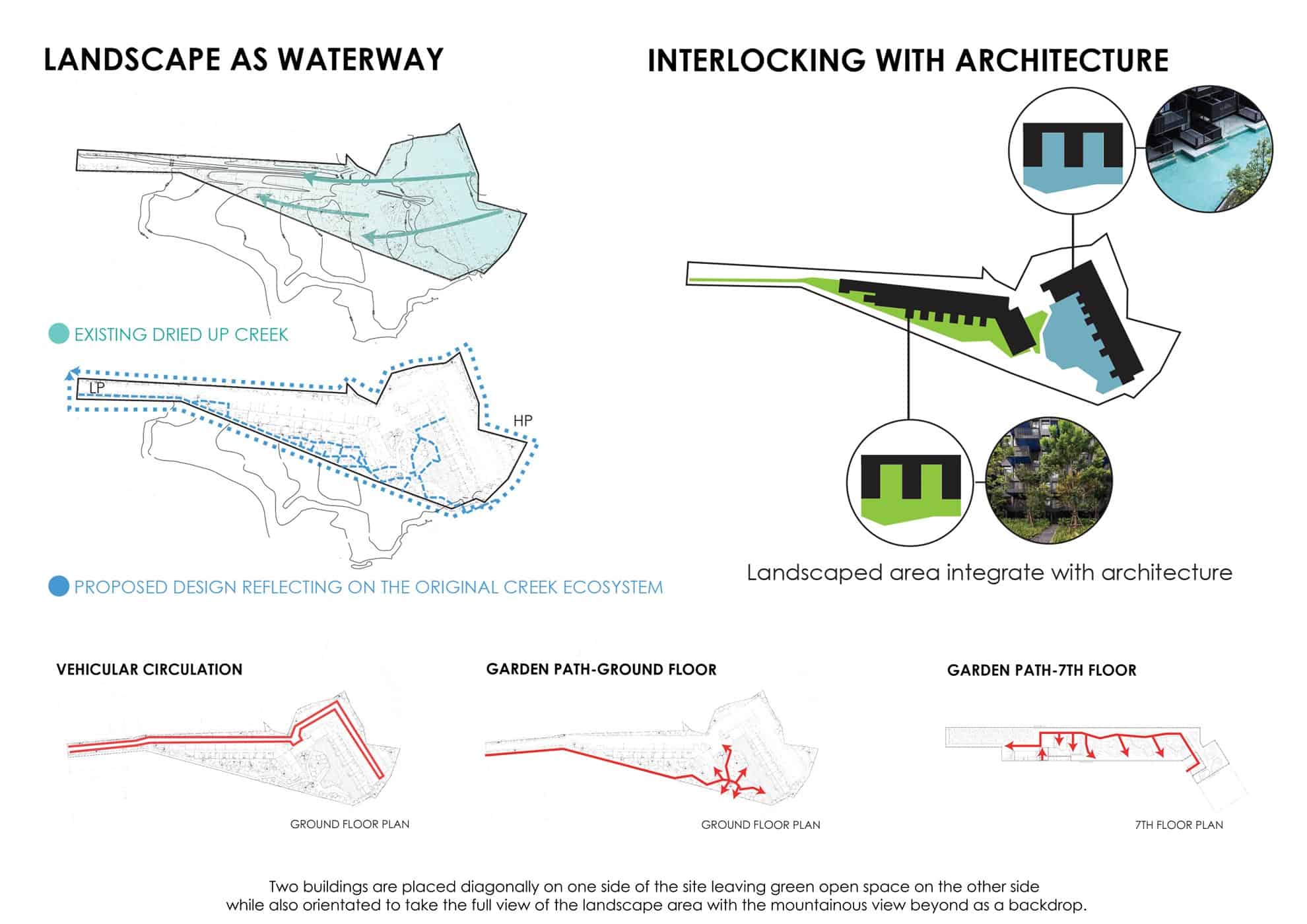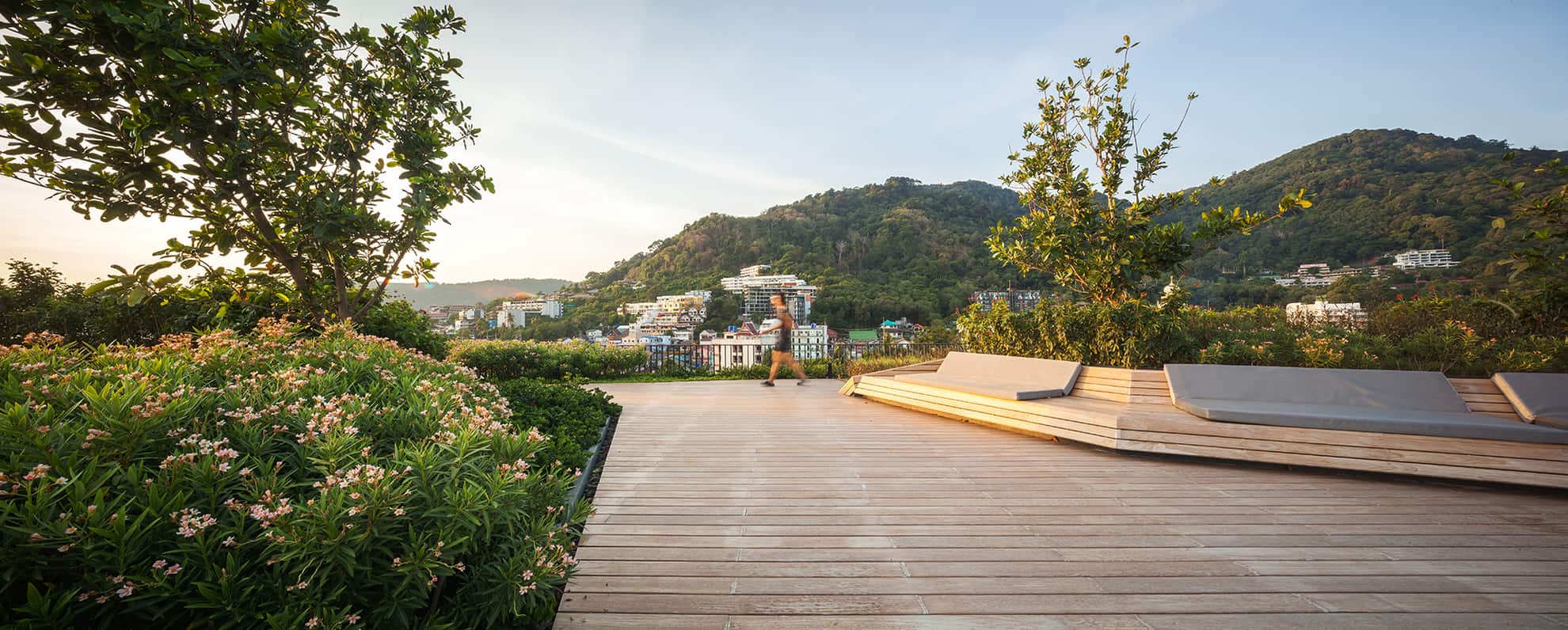 The overall landscape is designed to be encircled by various green mounds and the shades of tall trees which are planted along the winding walkway, resembling the natural scouring of waterways. 
From the entrance into the site, the walkway is being gradually elevated through the luscious green mounds which roll from side to side until it finally converges with the 50.5-metre swimming pool. The swimming pool is shaped according to the building's length and infiltrated into the private balconies of each residence, allowing users to use the pool conveniently.
Furthermore, the swimming pool elegantly camouflages itself amongst the mountainous landscape including the underwater seating and Jacuzzi, blending in well with the pool's organic shape. A prominent feature of the landscape design is in the daybeds which are designed to intervene with the green mounds. These are to allow for a clear view of the swimming pool and the nearby Barbecue area, catering for parties in the evening.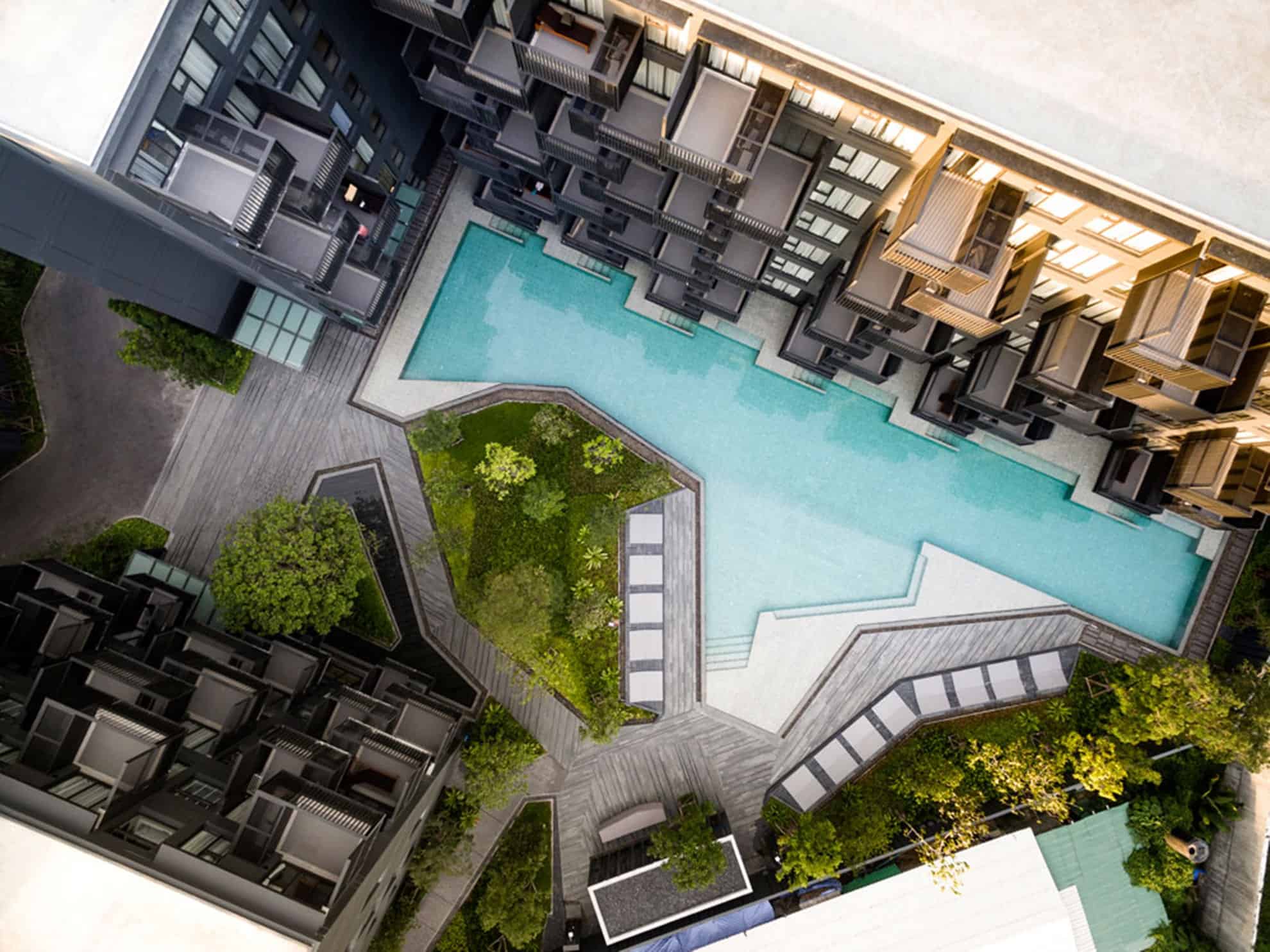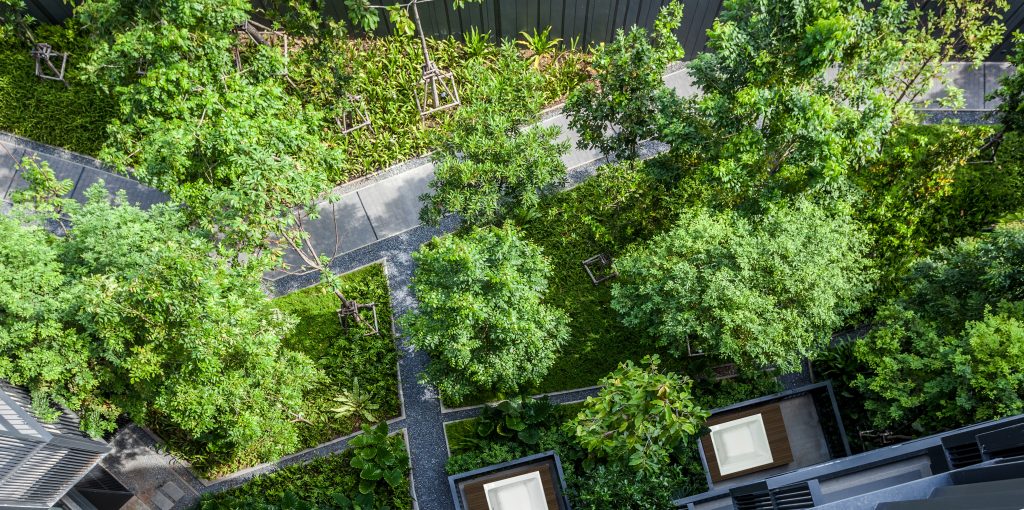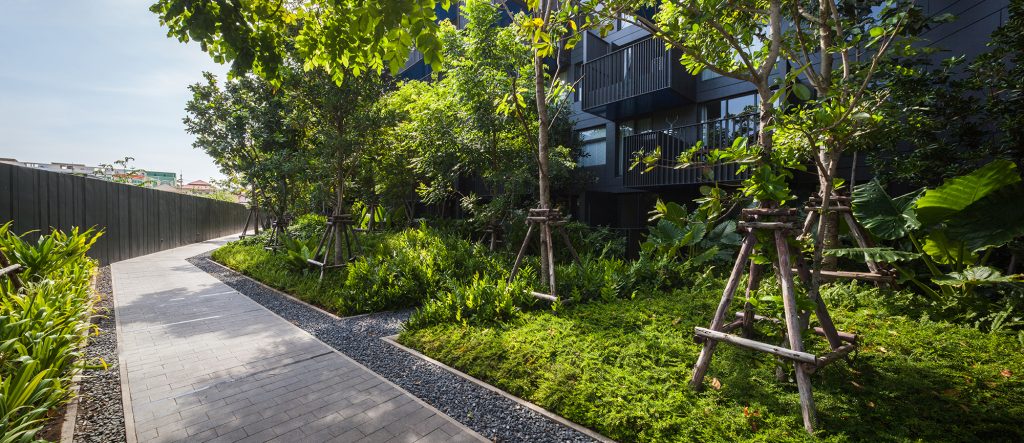 Moreover, the outdoor landscape is designed to correspond with the usage of the building's interior functions. The exterior walkway in between the buildings is connected to the communal area to invite the residents to come out and relax amidst the carefully designed green luscious landscape. Residents walk on a walkway across the water, reaching the feature tree which acts as the main focal point from the lobby and the fitness room.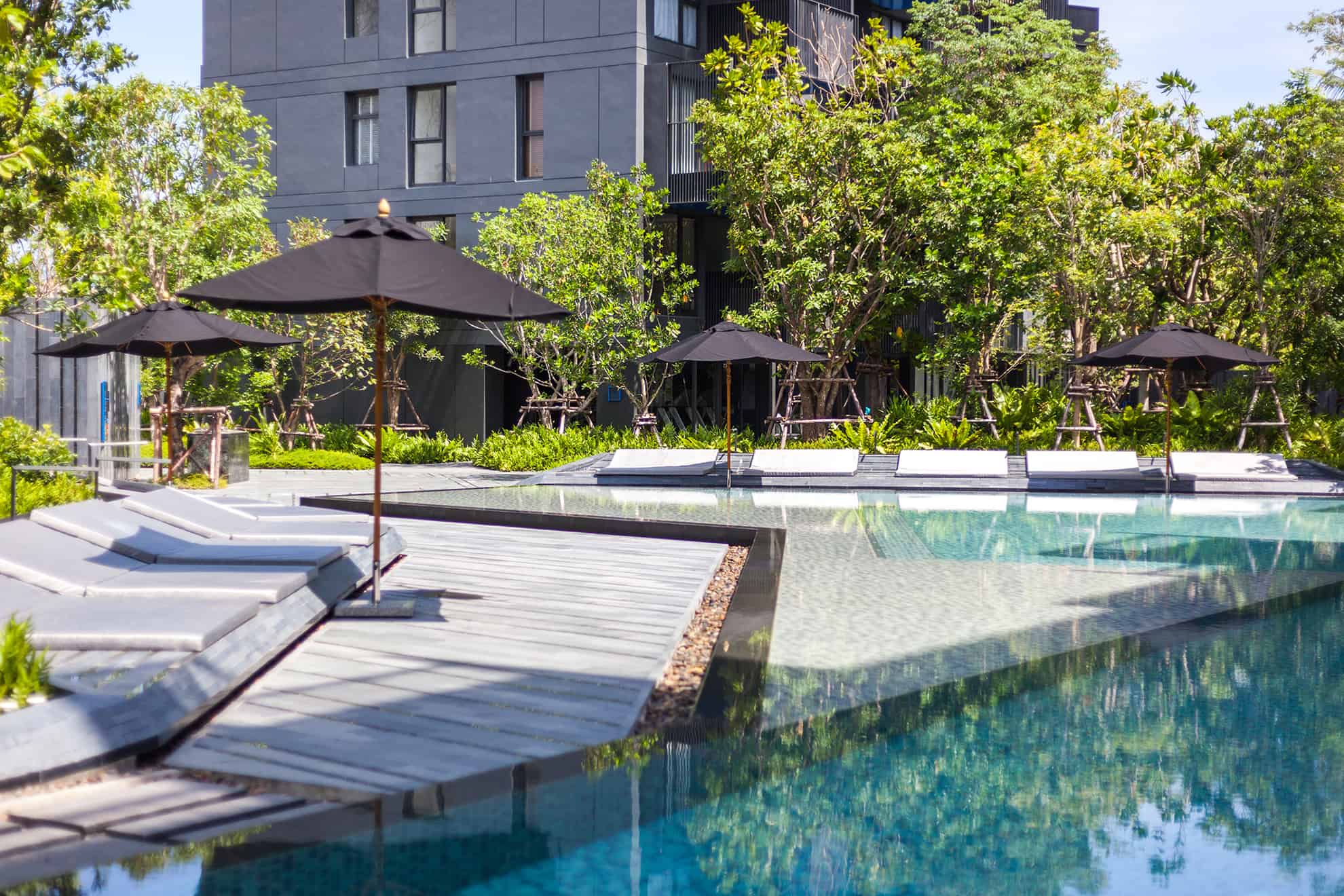 Aside from the ground floor, the swimming pool on the 7th floor opens up to a 180-degree view of the landscape. The 28.8-metre rooftop swimming pool is carefully positioned to be oriented towards the sea and the infamous 'Patong' beach for users to fully absorb the atmospheric identity of Phuket Island.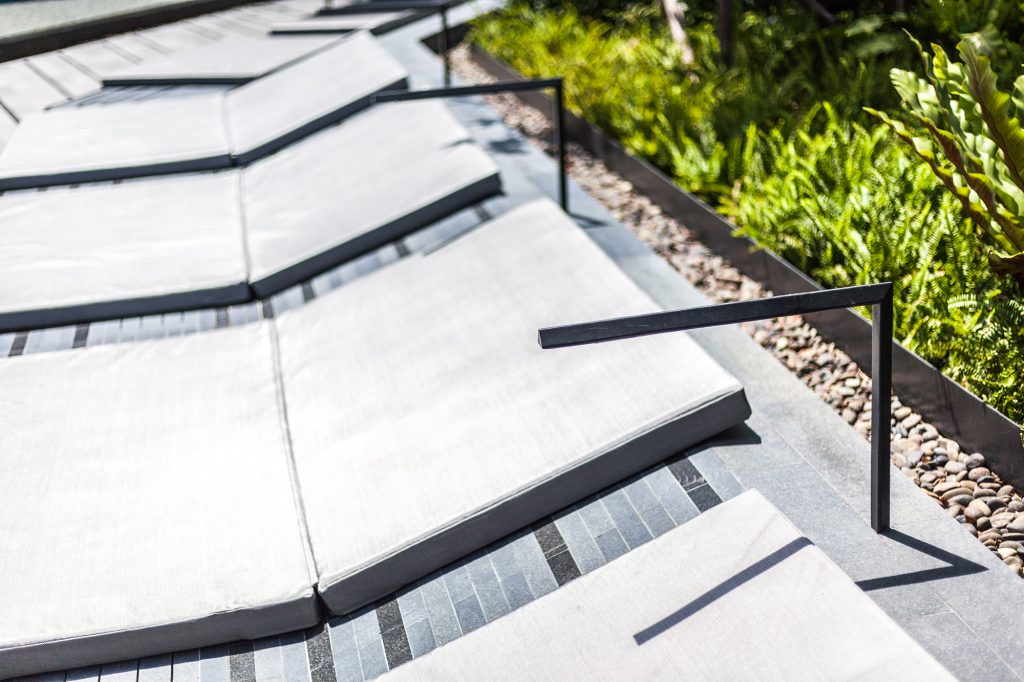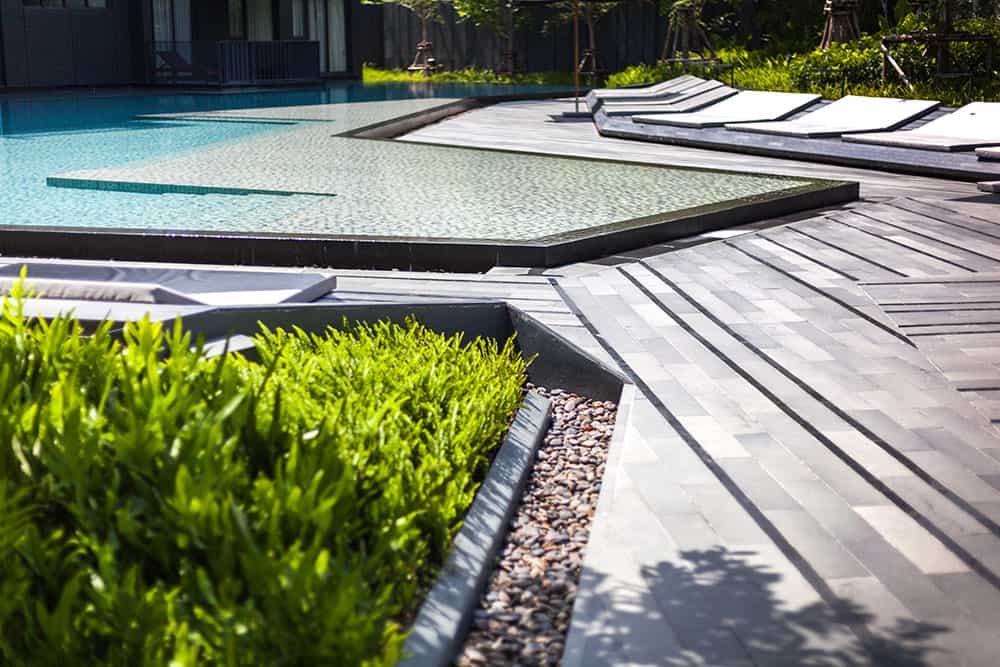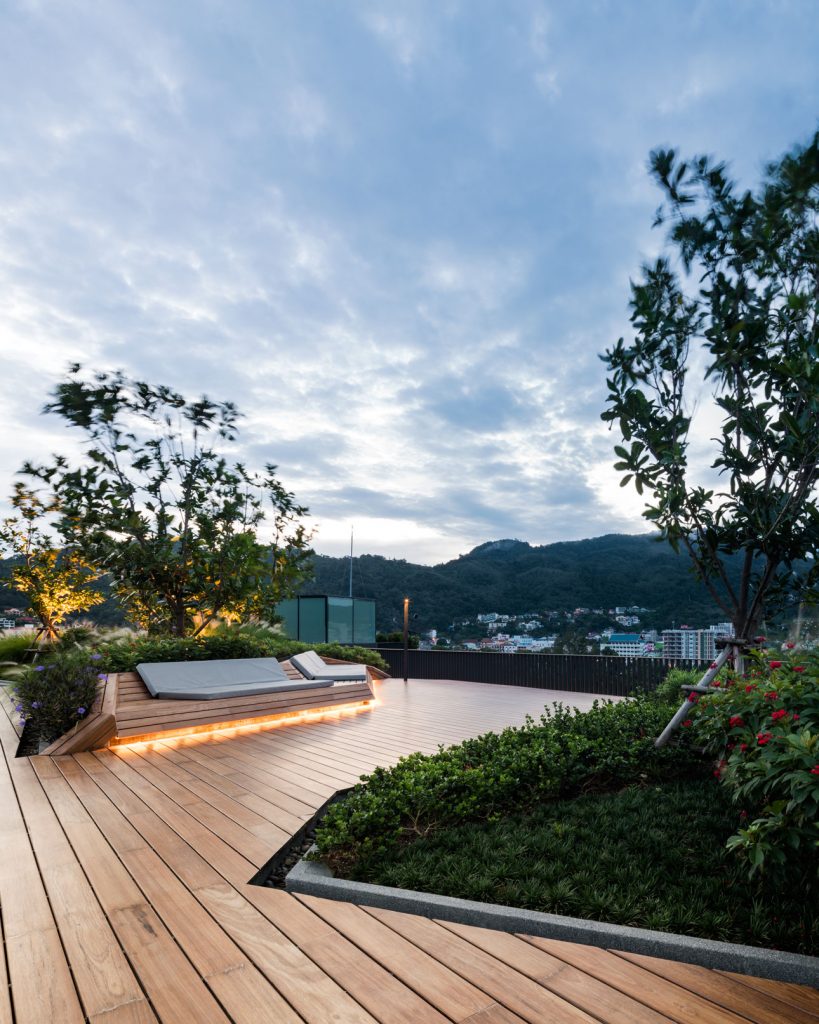 The railings along the rooftop are depressed down to allow for undisrupted views from the wooden deck. The daybeds and the seating complement the admiration of the natural landscape of Phuket's mountain peaks.
All in all, the landscape design of 'The Deck' Condominium significantly considers the conditions of the surrounding environment into the design to bring out the identity of Phuket Island.