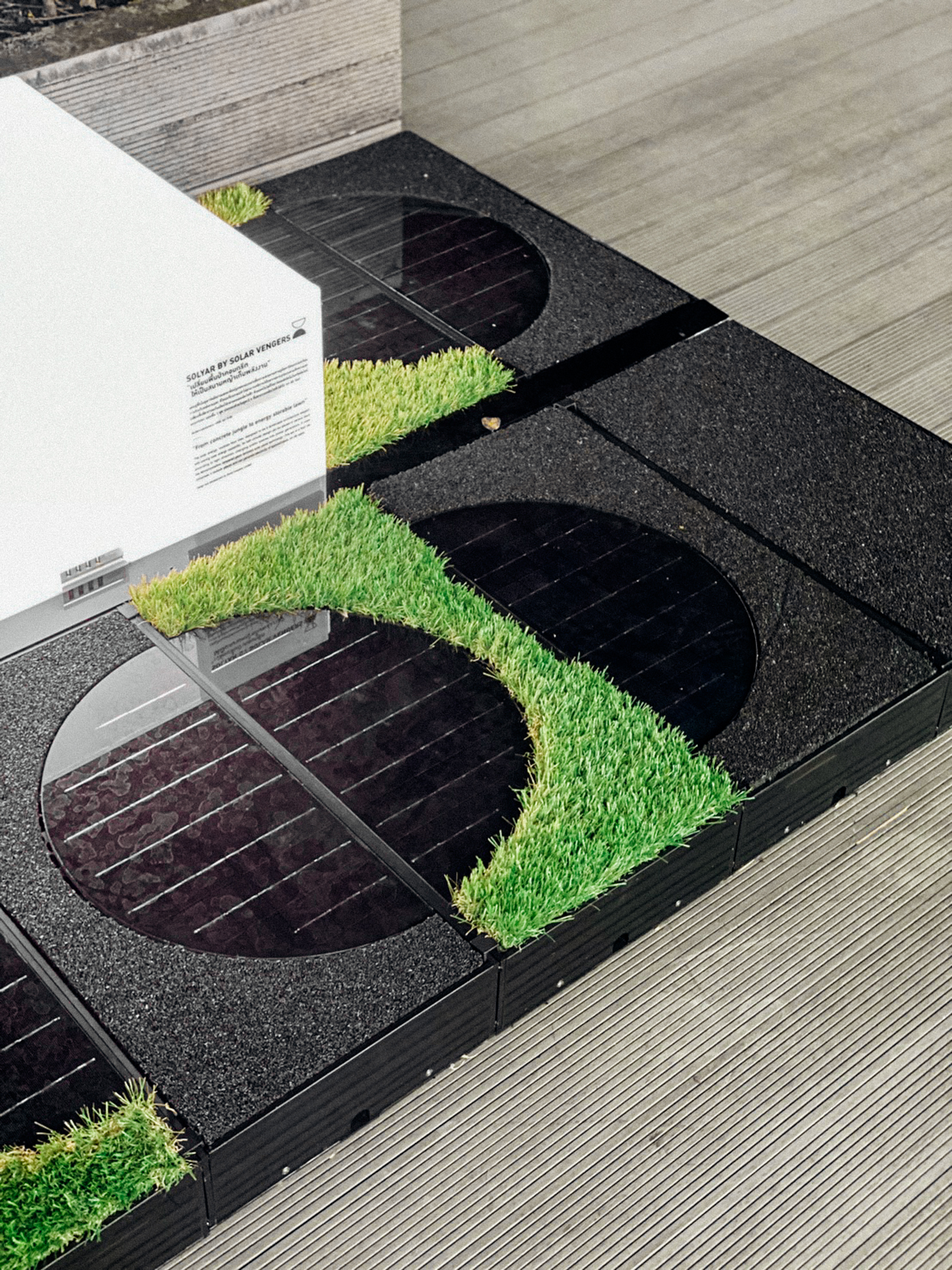 Project Information
Name of Project: Sol(y)ar
Client: Thai Creative and Design Center (TCDC)
Category: Installations
Location: Bangkok, Thailand
Completion Year: 2020
Photographer: Nattawat Nakchaeng, Ksidij Olarnlap
Design Team: Shma Lab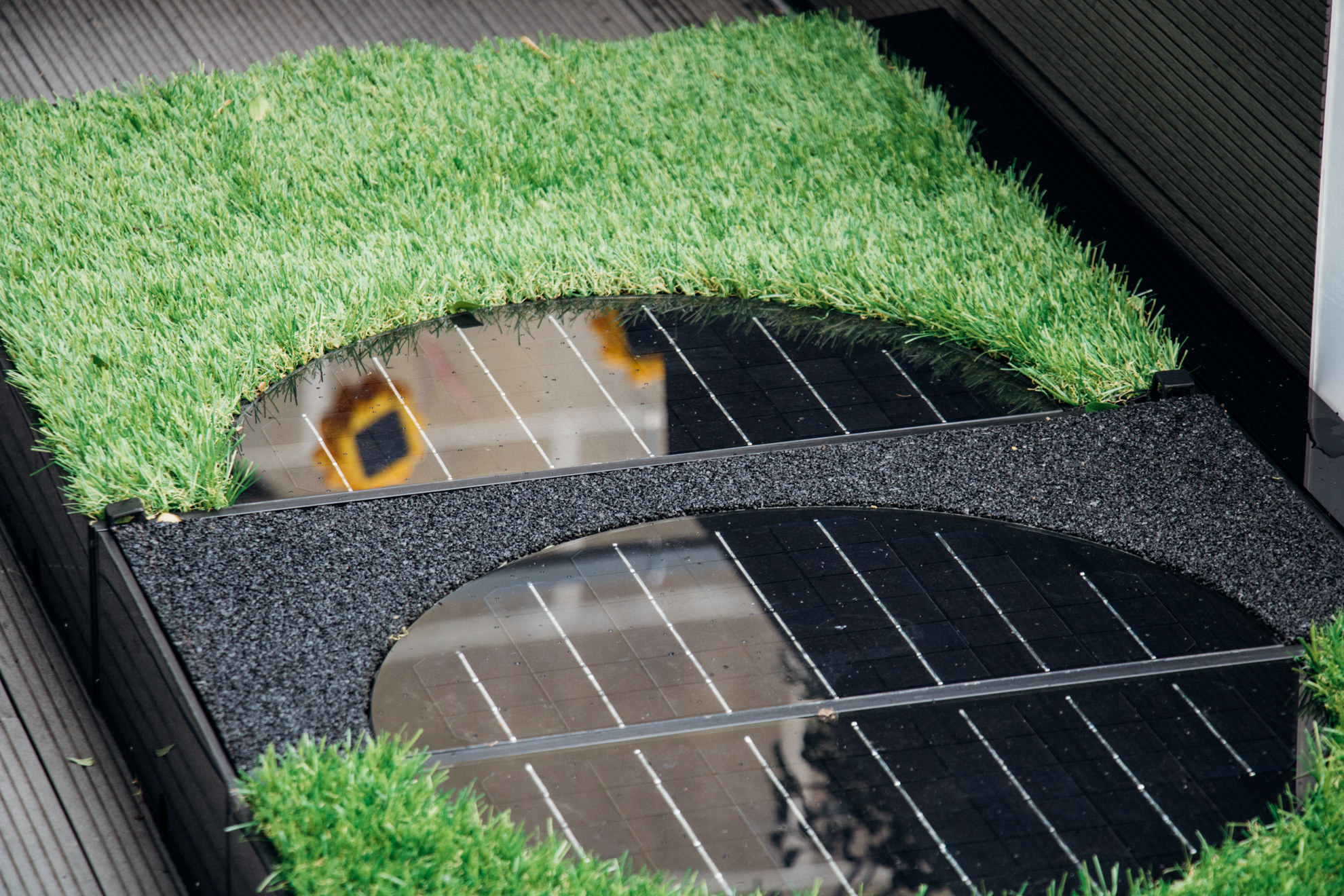 Solar Vengers is a special innovative project for developing knowledge and promoting solar energy usage. It is held by Creative Economy Agency (Public Organization) or CEA, and financially supported by Power Development Fund based on Section 97(5), which encourages the research and development of products that utilize solar energy.
The project starts from Design Thinking workshop, inviting people from various professions to brainstorm for the initial idea of the product development concept. This activity is divided into 3 workshops – CreativeVenger, DesignVenger and MakerVenger with 12 participating teams in total. Each team developed their own prototypes and exhibited them at Bangkok Design Week 2020, during 1-9 February 2020. 3 of them are selected as finalists for developing further into 1:1 prototypes.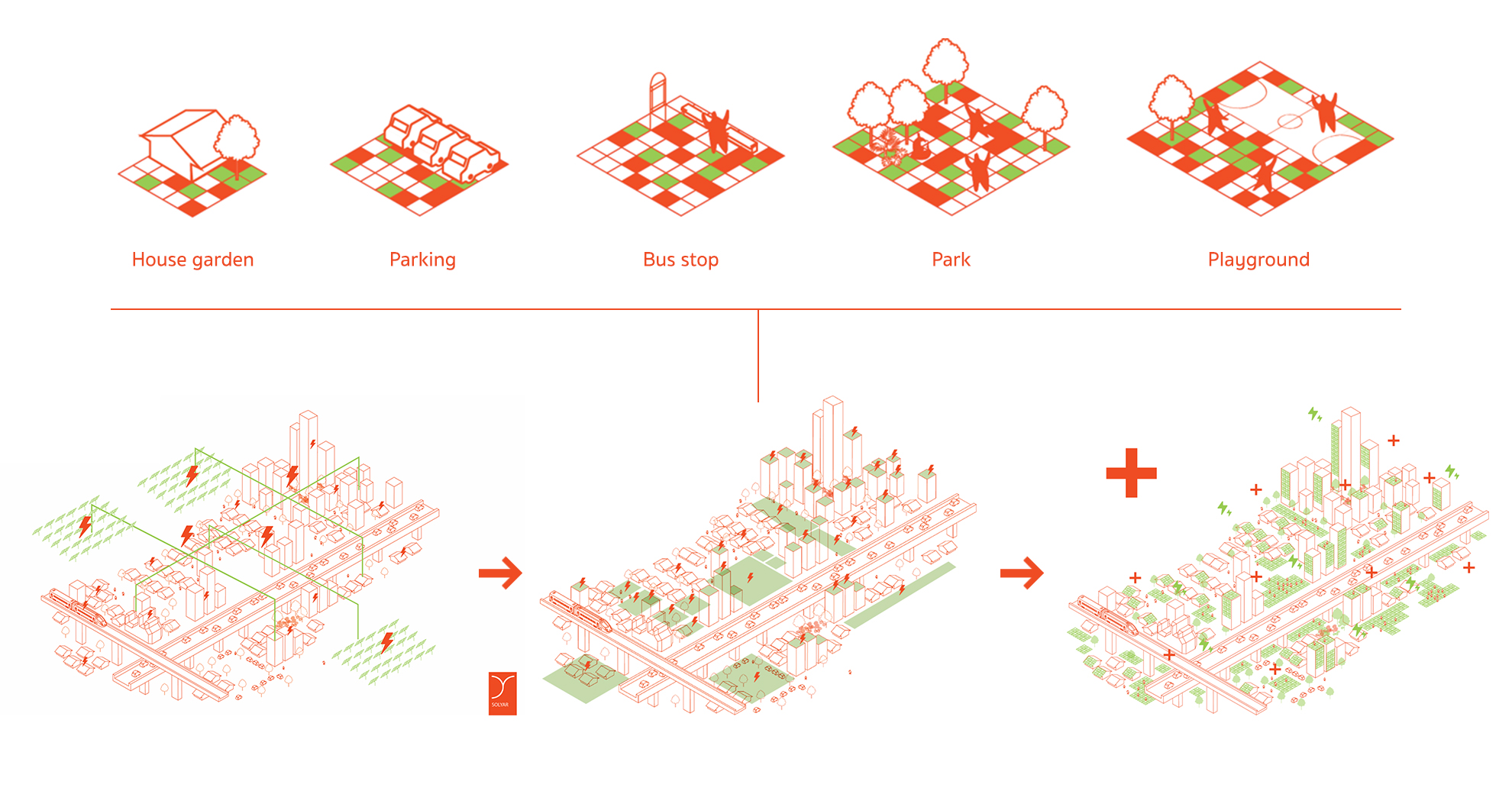 Shma has also participated in the workshop as we tried to integrate our knowledge in landscape design together with solar innovation, developing into a new product called Sol(y)ar. From our professional experience, we see the challenge that rapid urbanization has created a lot of concrete areas. Aerial photographs have shown that there are over 55% of hardscape spaces in the city, and they are one of the main factors that cause Urban Heat Island effect, leading to the rise of temperature and affecting citizens' health.
Likewise, nowadays, solar energy production areas are mostly located in the suburbs, since solar panels require a large amount of space to be installed and generate enough electricity for communal usage. In a way, this kind of usage can badly affect the ecosystem, and led to the loss of energy during electricity transportation to the urban area as well.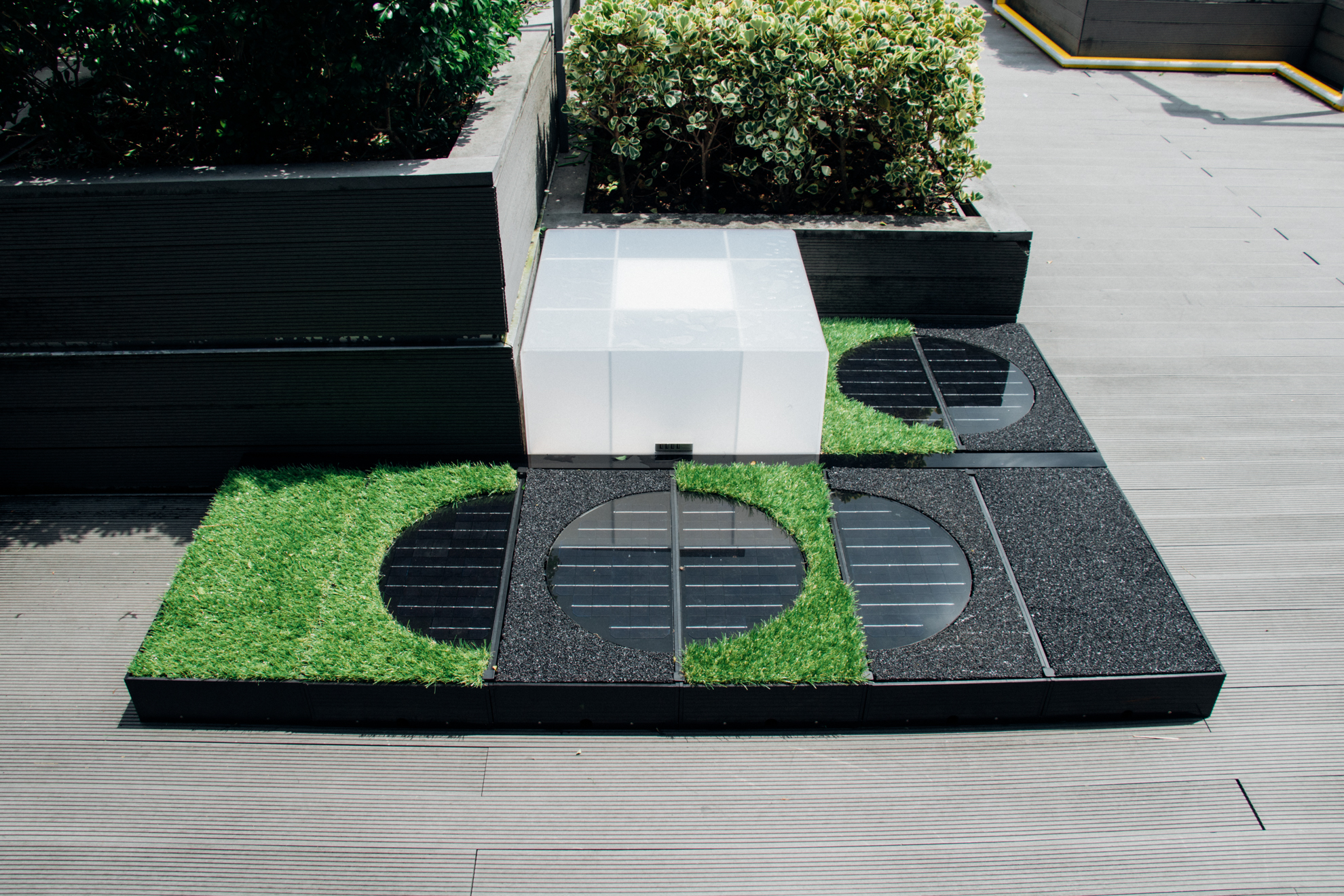 From these two situations, we see new opportunities from transforming those hardscape areas around the city – forecourt, rooftop and parking lot into green spaces, which can also turn heat into electricity for urban usage too. It can be a great way to stimulate the area with various utilizations – energy production, aesthetic making and communal activities.
As a result, we came up with the design of Sol(y)ar Modular Pavement, an alternative product upon ordinary pavement for quality urban living. In the design process, we started from setting the goal of creating a product that increases values of unutilized areas, while at the same time, answering the needs of our target audience. It shall be easy to use for creating spaces and installation by technicians and our own selves.
One module of Sol(y)ar pavement is 30 cm wide, 60 cm long and 10 cm thick. Its size is designed to fit the typical floor material standard, which is compact enough for moving around without needing any additional equipment and easy to assemble. Each Sol(y)ar module consists of two parts – solar cell and floor material. The solar cell part is a semicircle in shape with a radius of 22.5 cm, which is large enough to generate energy effectively based on theory. For the semicircular flooring, materials that can absorb water are chosen to reduce runoff water and enhance visual aesthetic – either EPDM or vegetation ground. Therefore, these three elements are assembled together, forming 4 different patterns as following:
1.Floor tile with solar cell and EPDM
2.Floor tile with solar cell and vegetation
3.Floor tile with only EPDM
4.Floor tile with only vegetation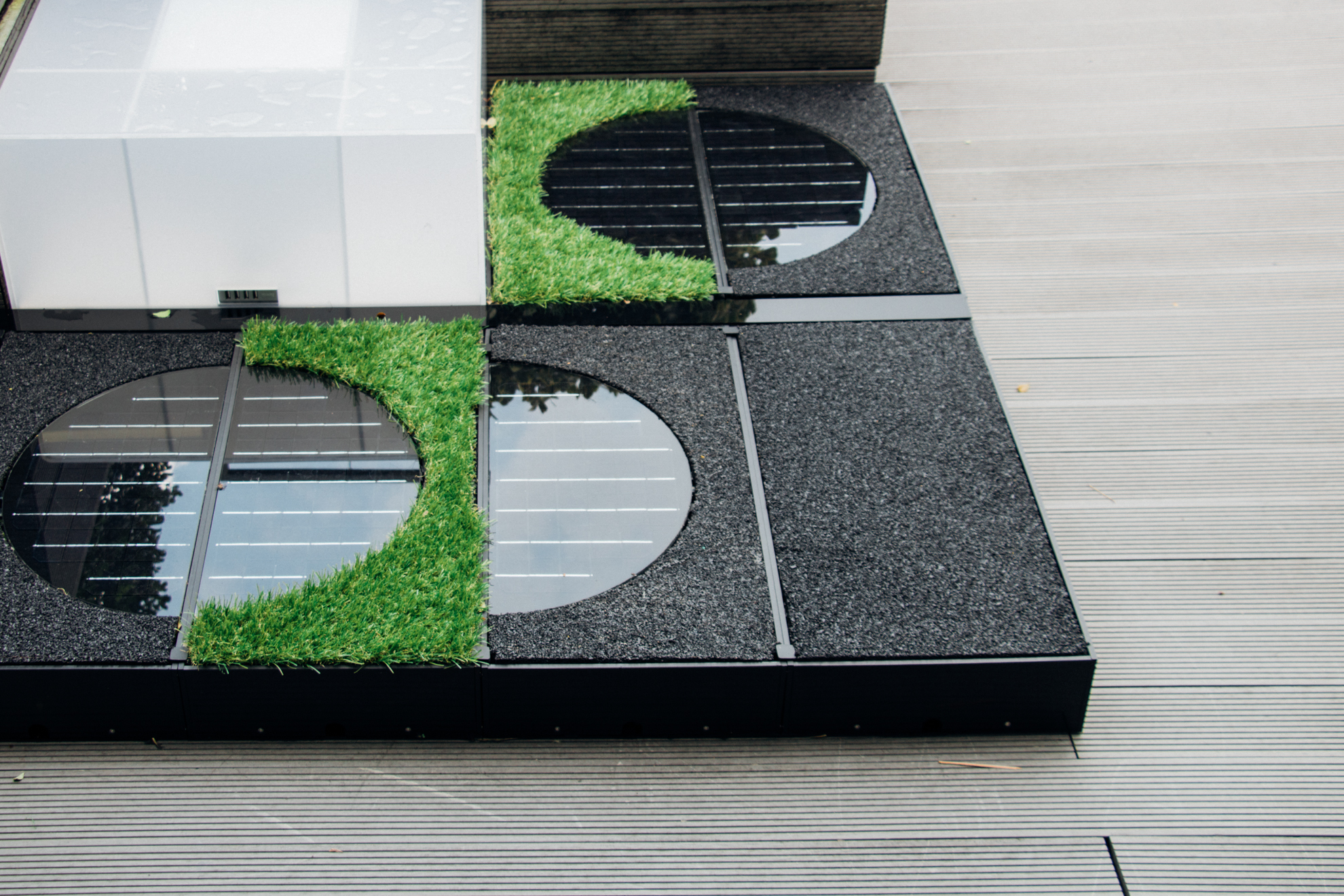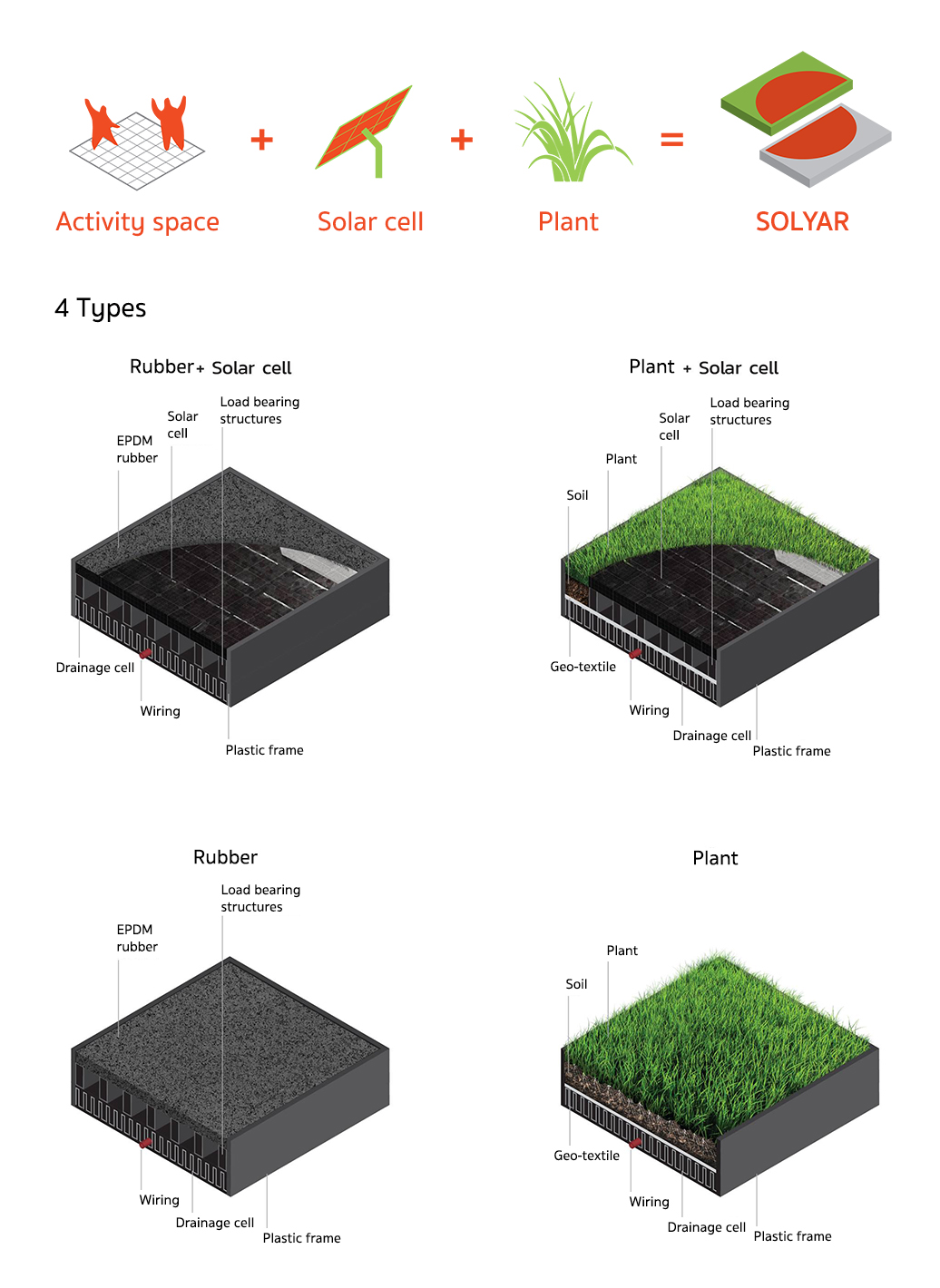 With all of these 4 modules, users can take and arrange them into any patterns freely however they want. Nonetheless, we might select them based on sunlight exposure such as using floor tiles with solar cells mainly on the space that exposed to a lot of sunlight, mixing solar cells tiles and floor tiles with EPDM and vegetation for moderate light space, and filling up with entire EPDM or vegetation floor tiles for space with less or without any sunlight.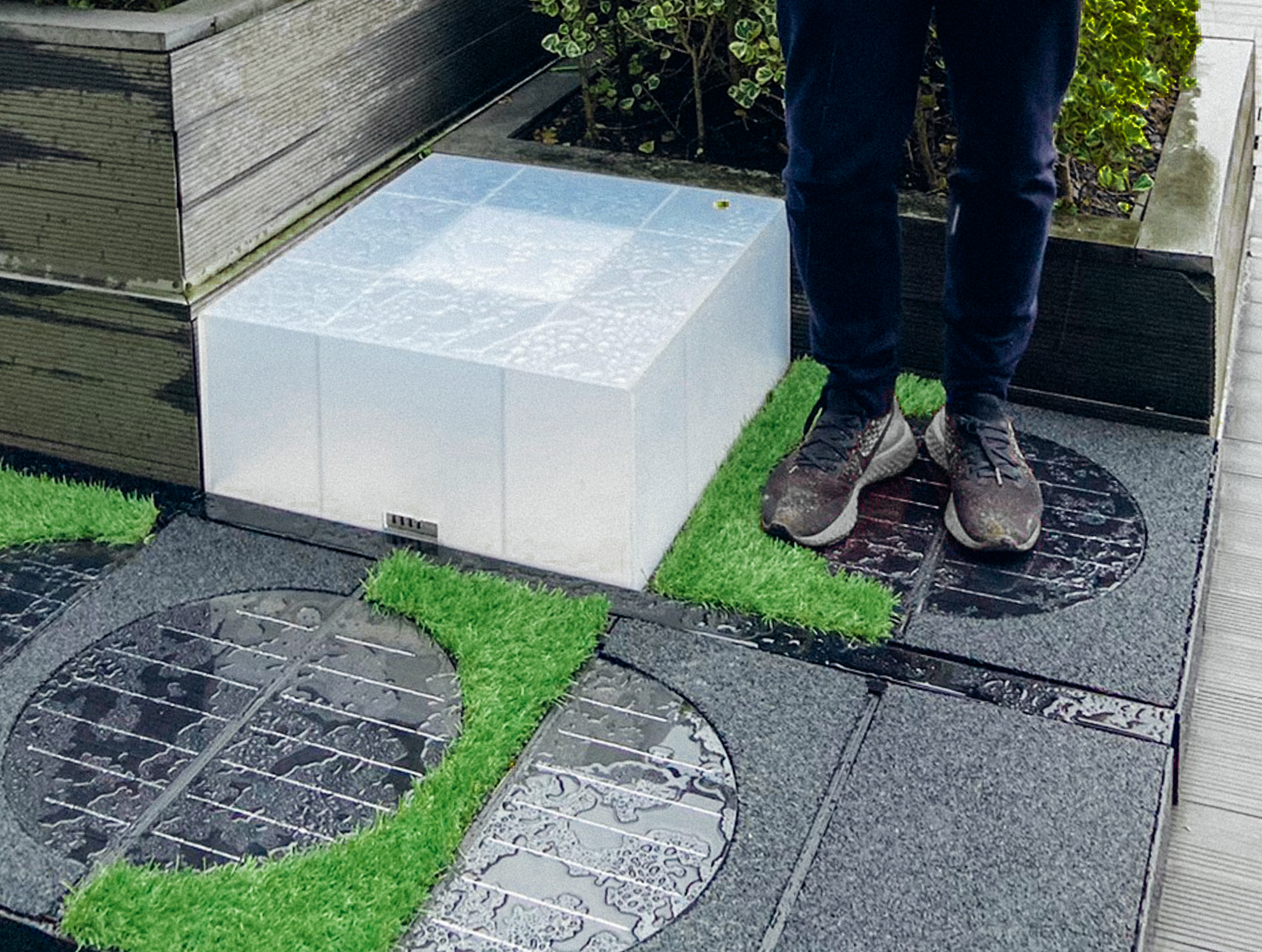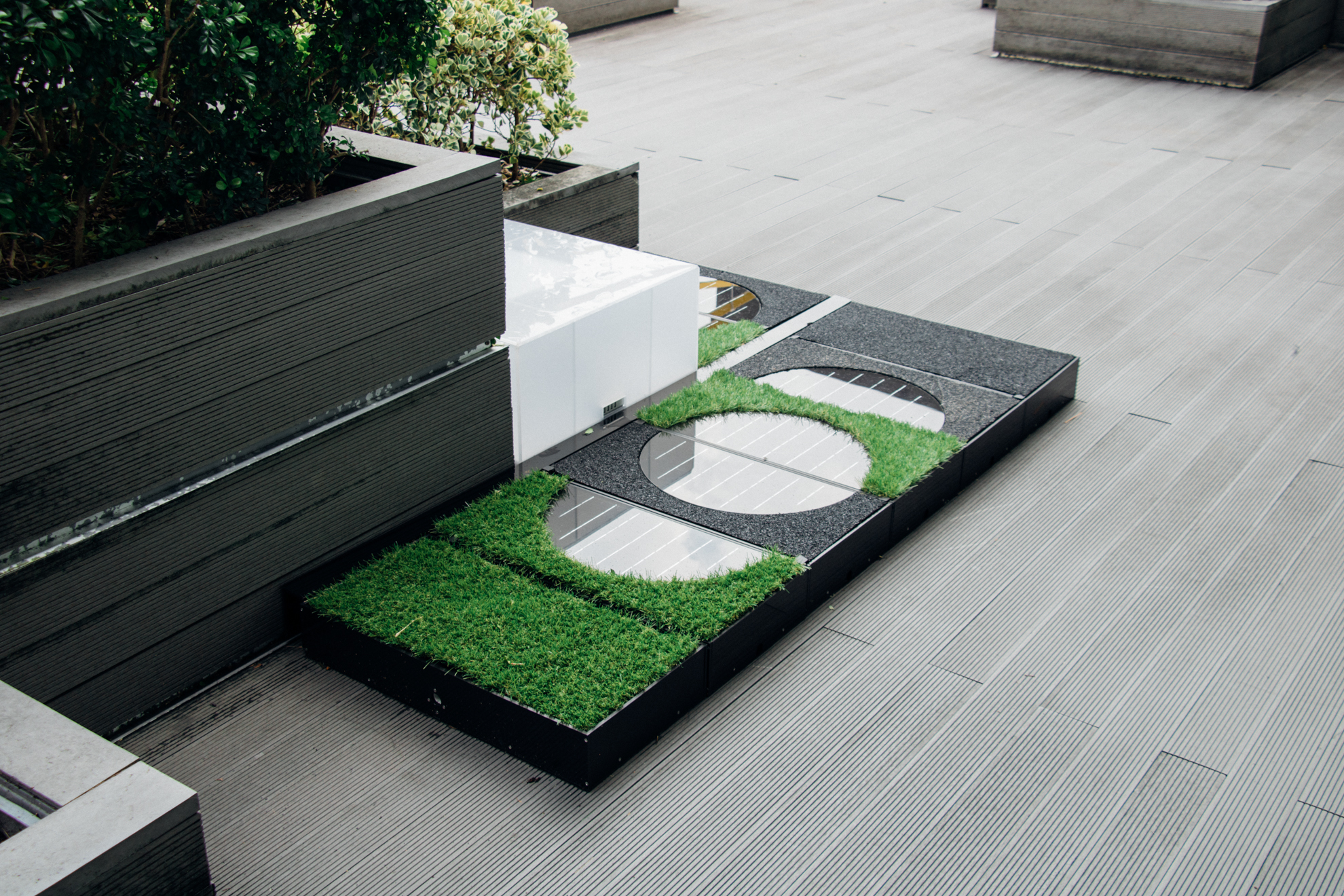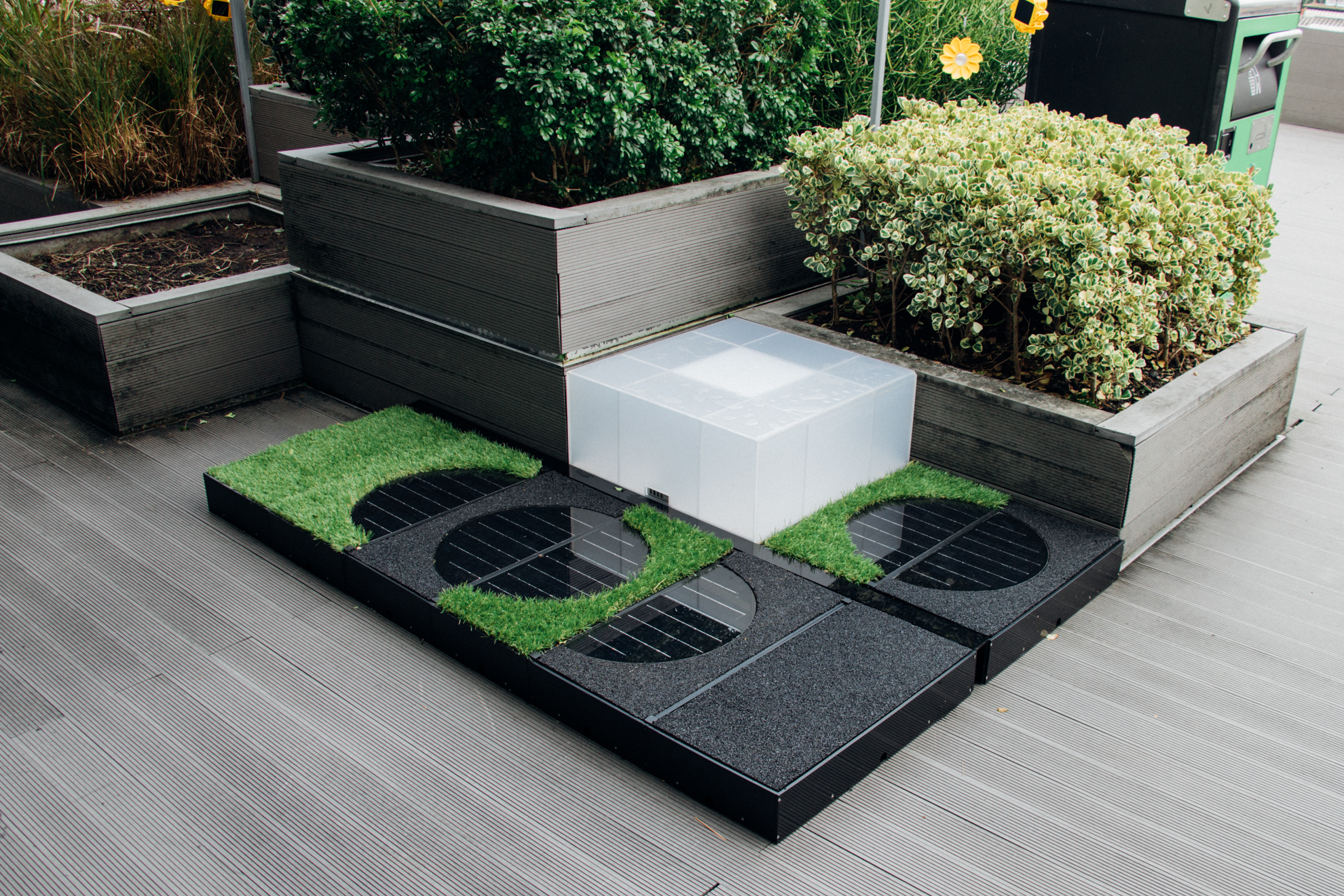 The amount of users in the space is another criteria to concern in selecting the floor tiles too. Dense areas will be suitable for using EPDM floor tiles in which their surfaces can support walking and physical activities, while areas with lesser usage can utilize EPDM and vegetation floor tiles instead.
To sum up, we might say that Sol(y)ar Modular Pavement is one of the solutions that can add value to open spaces, not only producing electricity but also functioning as common spaces for people along with giving certain ecological benefits like reducing runoff water and light scattering. As a result, cities can potentially prosper through the increase of greener spaces.