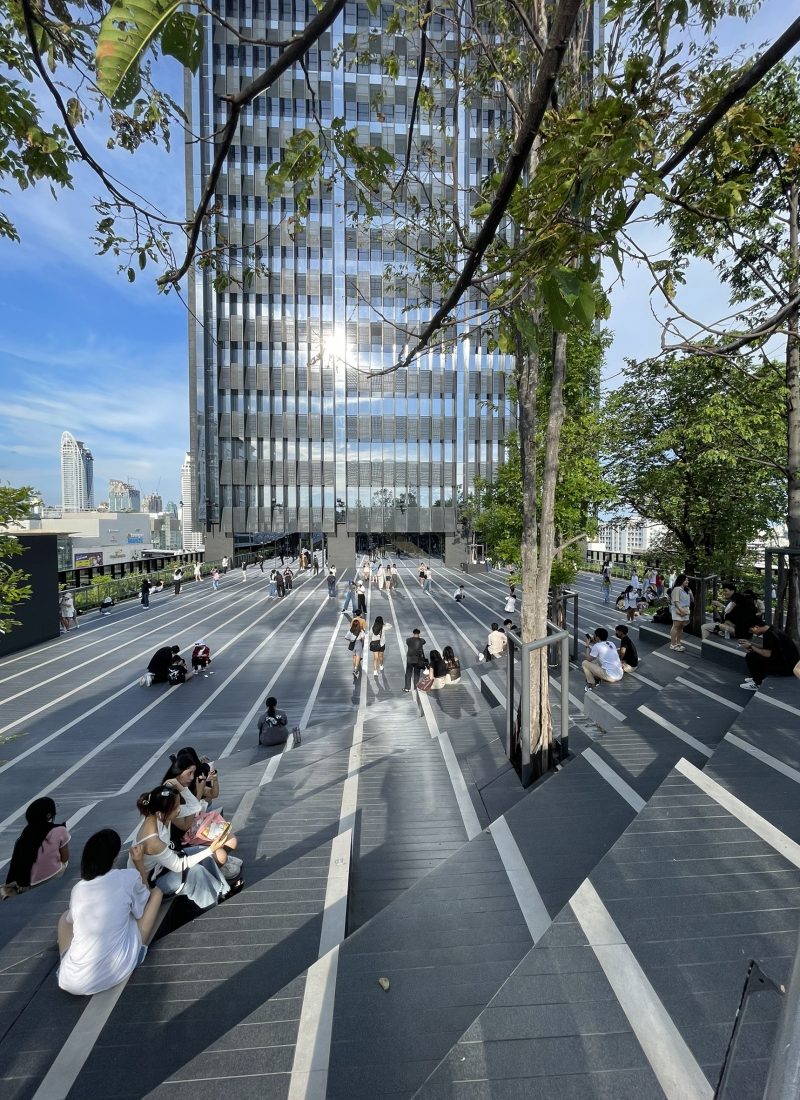 Project Information
Name of Project: SKY FOREST SCAPE
Location: Pathumwan , Bangkok
Category: Mixed use
Design Period: 3 years
Completion Year: 2022
Site Area: 8,095 sq.m.
Landscape Area: 6000 sq.m.
Client & Developer: PMCU 
Architect: East architect, Intregrated field
Design Director: Prapan Napawongdee
Landscape Architect: : Shma Company Limited
Worawe Jamsomboon
Sarun Maiprasert
Chaiyot Kiewkaew
Horticulturist : Pornpun Chairat
CM : Anongnard Jungmongkolsawat
M&E: site 83
C&S Engineering: site 83
Photographer: Phos studio
"SKY FOREST SCAPE" is a new type of public space on the roof for Bangkok. It is a part of the new mixed use development called "SIAMSCAPE" which is located at the heart of 'Siam Square' – a vibrant young-gen commercial district. This project is a part of the bigger masterplan that aims to revamp 'Siam Square' with more people-centric urban spaces including walking street, gathering places, and greenery.
On ground, 'BIO STREET' connects people from the main walking street through a lush greenery that is designed as dry swale with porous paving to mitigate runoff water from the street. Series of lifts and escalators leads to the 10th floor.
 "SKY FOREST SCAPE" is a new type of public space on the roof for Bangkok.Corner of this rectangular space is lifted to form a large amphitheatre and provide ample soil depth for forest trees grove to create a comfortable and cooling gathering spot for tropical climate. Strong linear lines from the architecture facade continue to landscape pavement to create a holistic space.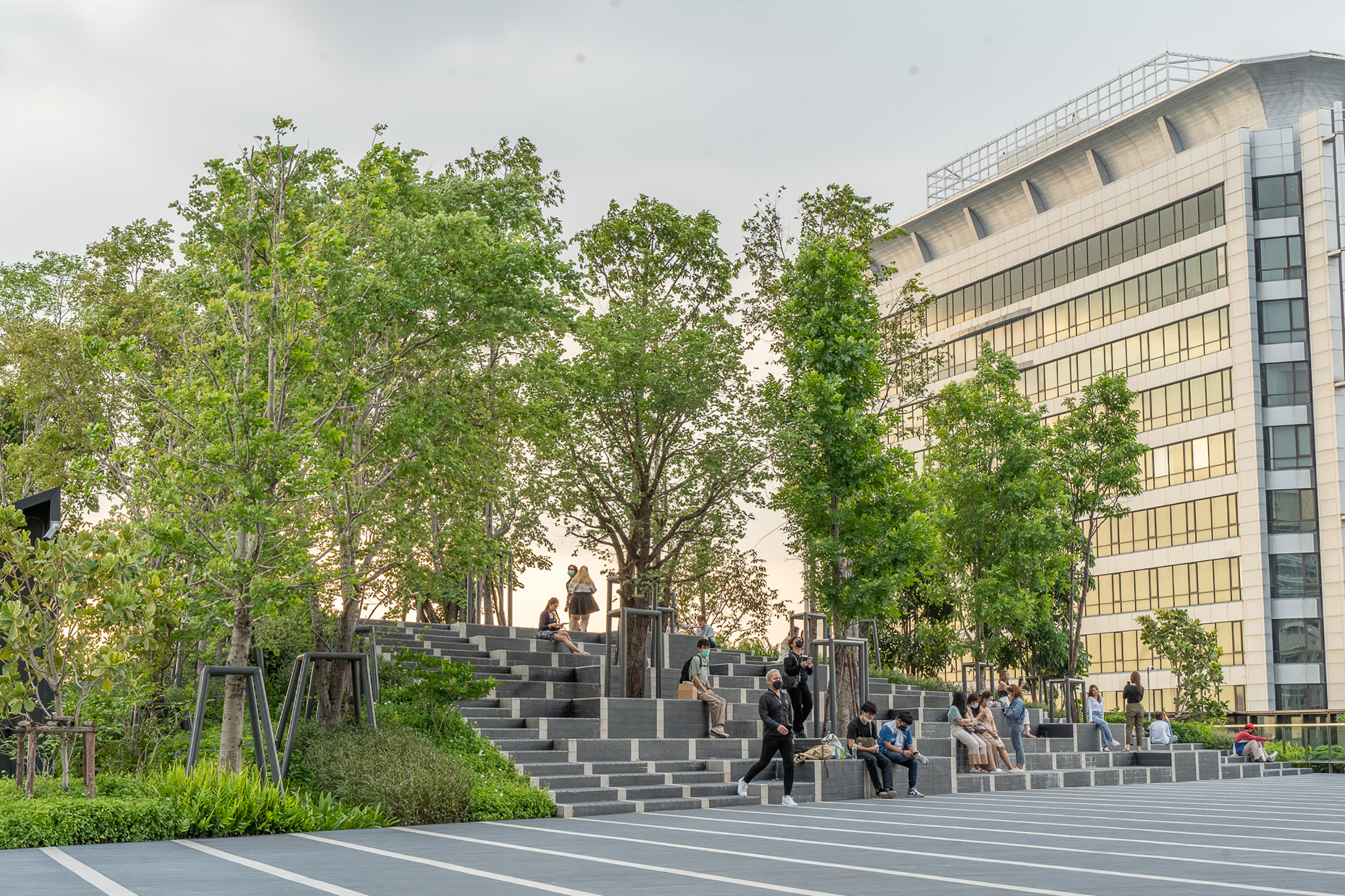 The use of two different colours for finishing of stainless steel for the planters is to play with the unique public/private characters of the urban hotel. When view from public road side, brilliant bronze colour is used to project an outgoing and fun energy signify this urban corner while black mirror material is selected to achieve a more calm and relaxing when perceived from the hotel side looking out.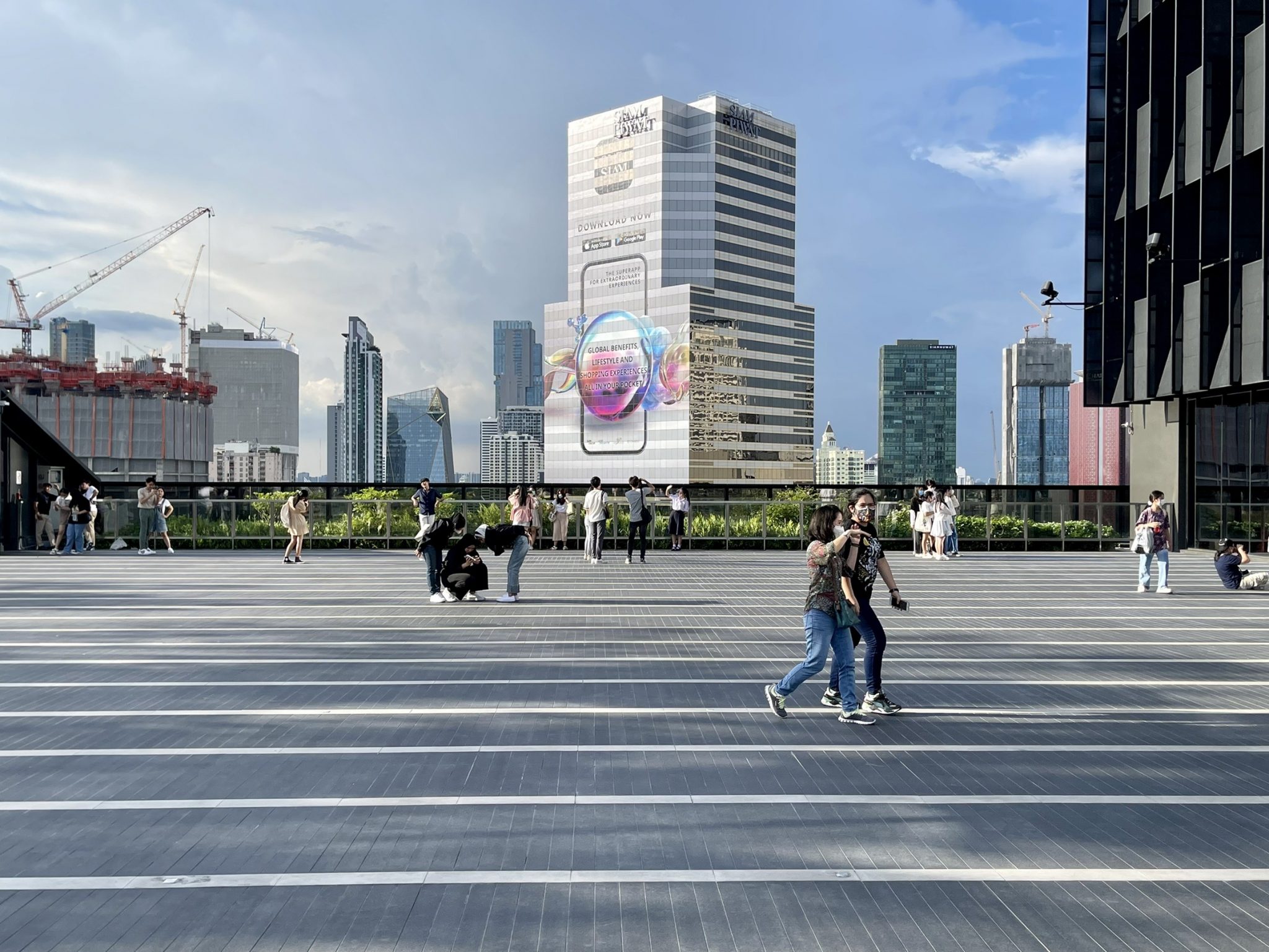 After the landscape was completed, It became a new gathering space of 'Siam Square' serving many activities throughout the day and the week. It can be a quiet chill-out space after classes, performance rehearsal stage, a tik tok dance background or a concert in the garden. This new rooftop public space is designed to cater for multi-function, open-end possibilities for the new generations to create.