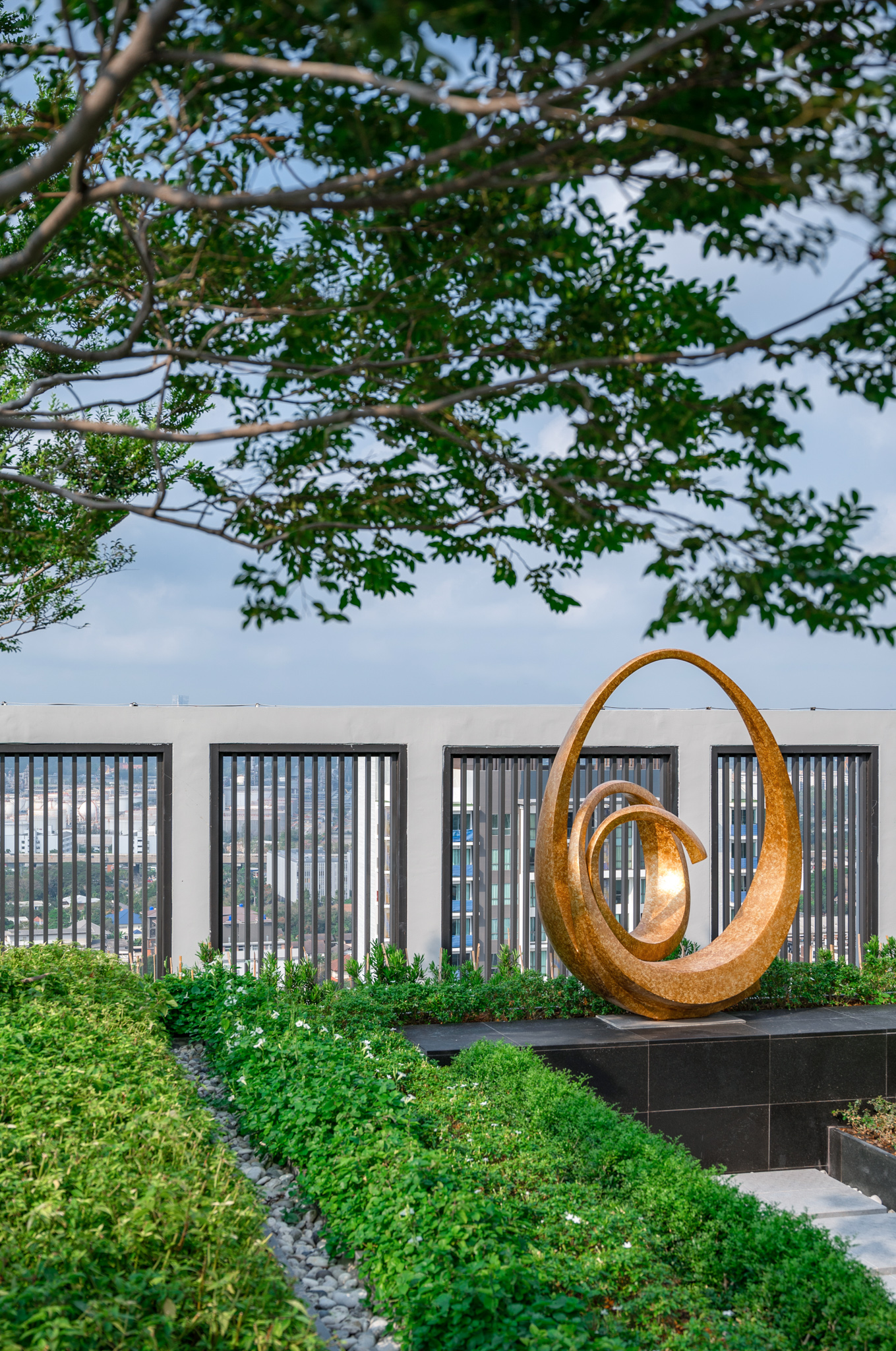 Project Information
Name of Project: Quinn Sukhumvit 101
Location: Sukhumvit 101 Road, Bangkok, Thailand
Category: Residential
Design Period: 2016
Completion Year: 2020
Site Area: 2.7 Rai
Client: MBK Real Estate
Architect: Somdoon Architects
Landscape Architect: Charnchai   Chitpatanapaibul, Phakarat   Leesakulthip, Natchr   Voradanarit
Interior Design: PIA Interior
Horticulturist: Supaluk   Paorik
M&E: GEO Design
Design Director: Yossapon Boonsom
C&S Engineering: SPC Design
Photographer: Panoramic Studio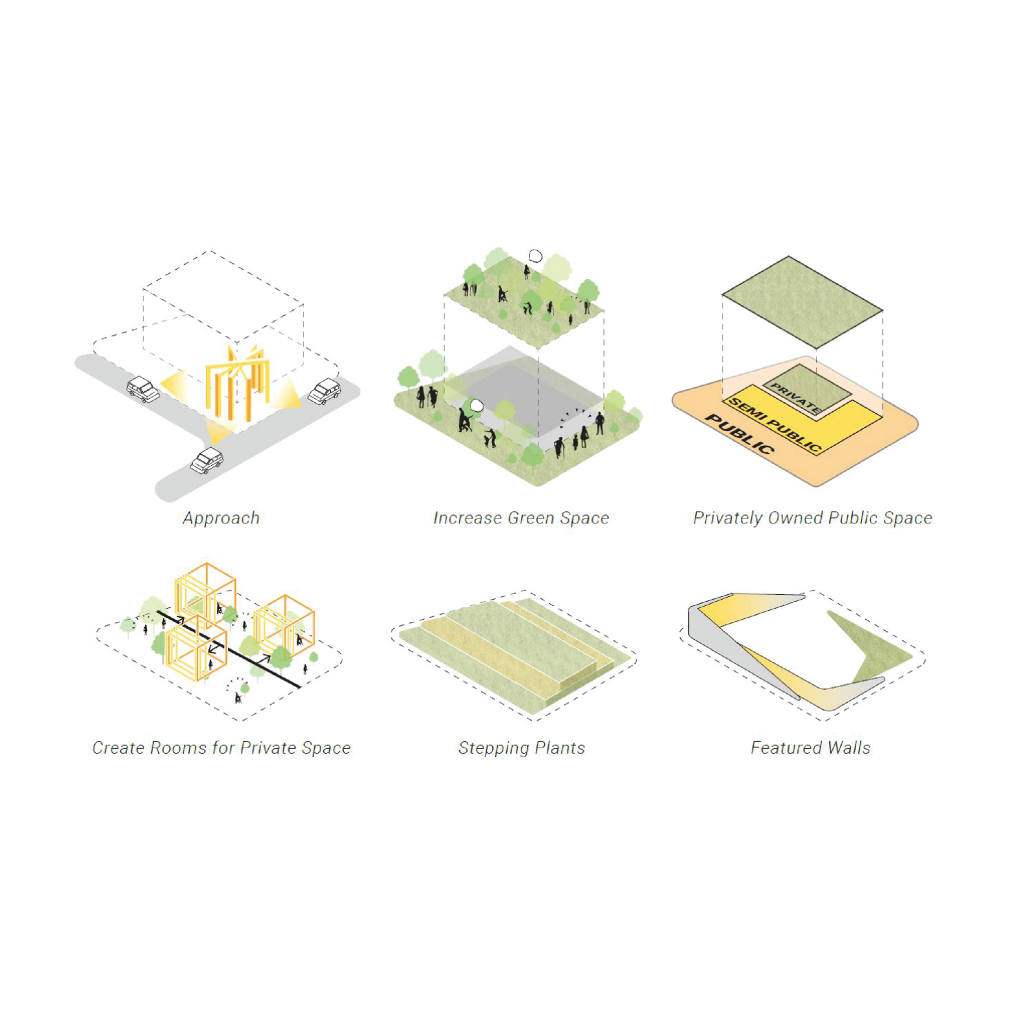 "Urban Gallery"
Quinn Sukhumvit 101, a luxury high-rise condominium, is located at Sukhumvit 101 road near Punnawithi BTS Skytrain Station. As an Urban Gallery, a "Green area with urban life appreciation" is represented as the main concept of this site. We've approached an experience of living by embedding all senses of living into the landscape design.
Quinn Sukhumvit 101 is represented as a seamless transition between indoor and outdoor. Residents can appreciate their living quality to the fullest with the connection of nature purity instantly from their very first step into the site.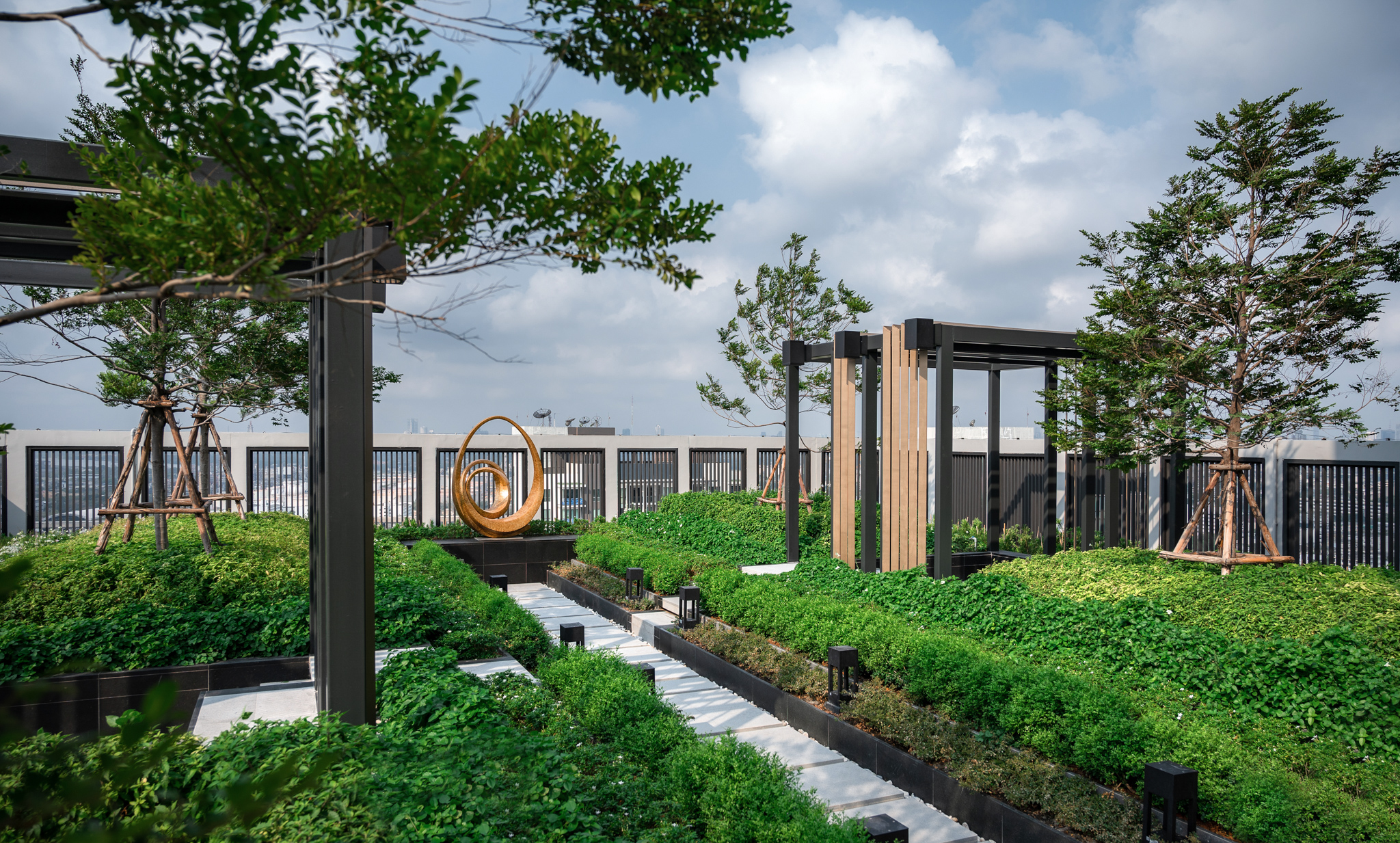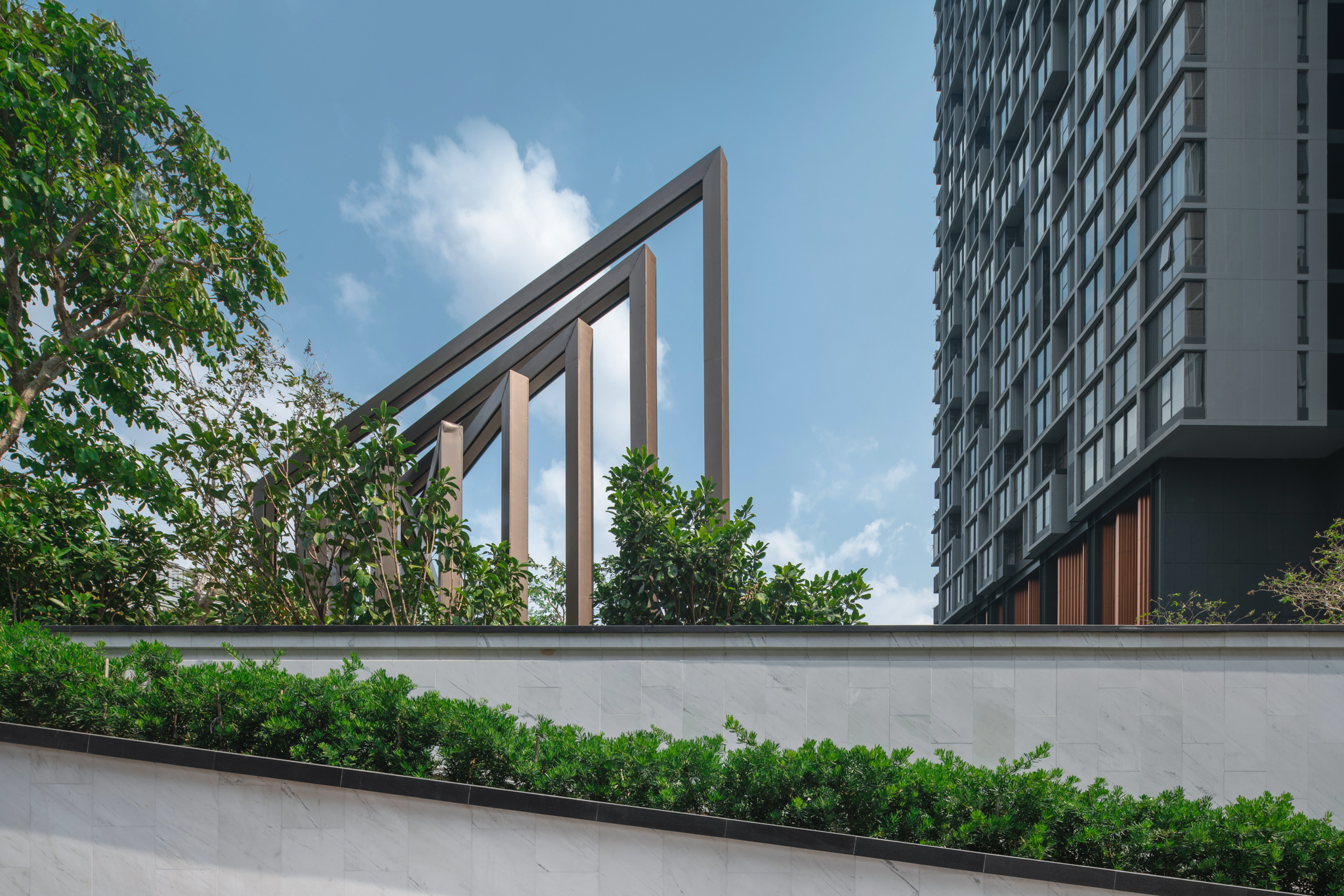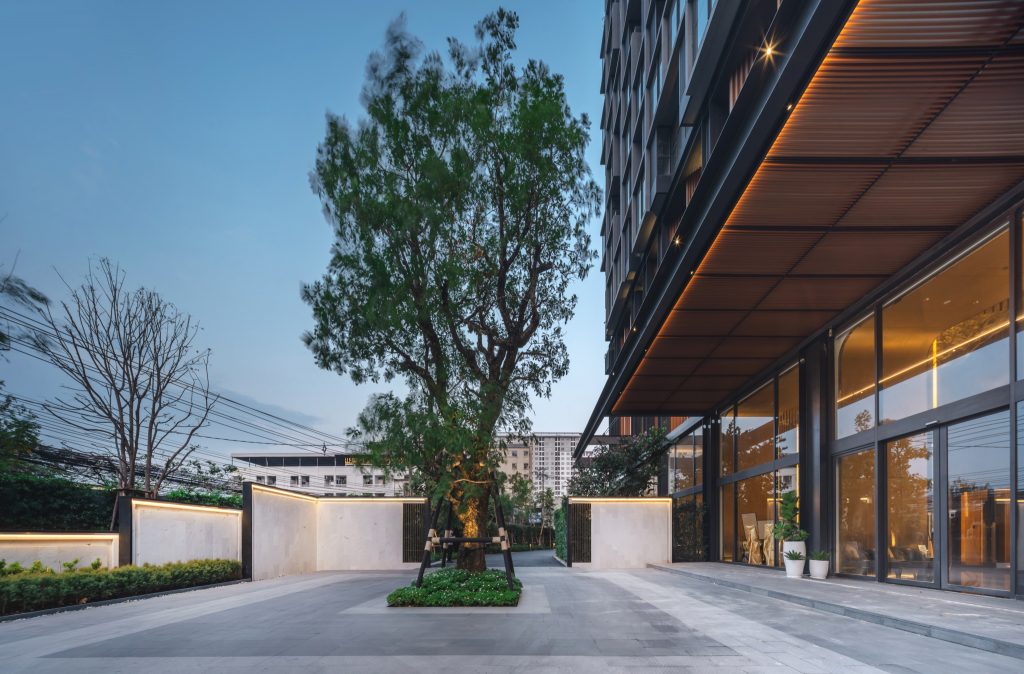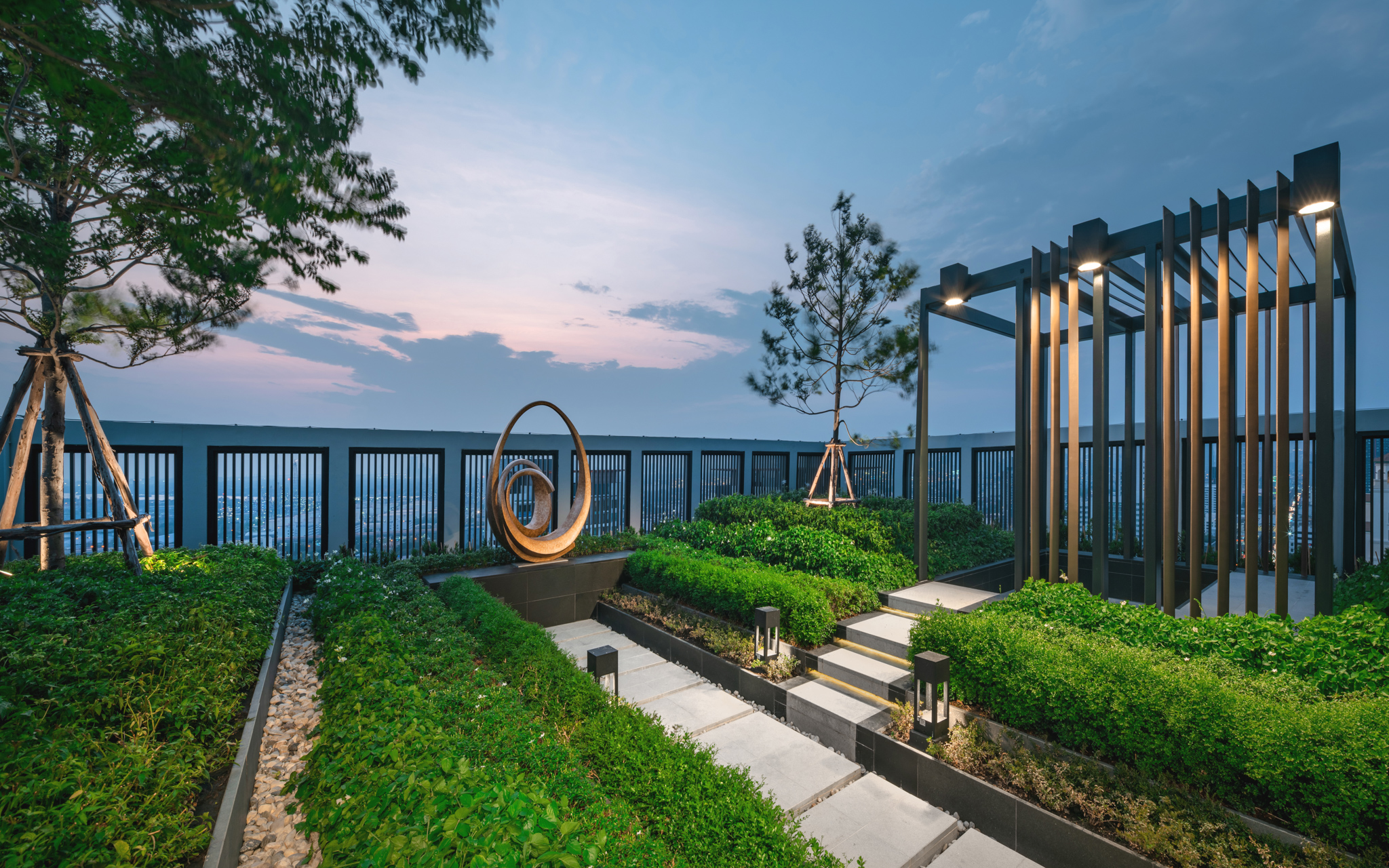 Ground Fl.
Before arrival, residents will feel the luring sense of coming home with the sight of the Sculpture Pavilion in the secret garden visible from the BTS station. A welcoming entrance has been designed with the sense of continuity using the public walkway as an intimate connection between the stripped plaza and retail. Here, step planters are placed as green boundaries to guide residents to a proper pathway. Residents can also enjoy various outdoor activities through facilities and different spaces we've created such as; taking a walk in the secret garden, relaxing in the outdoor lobby, and chilling in the plaza area.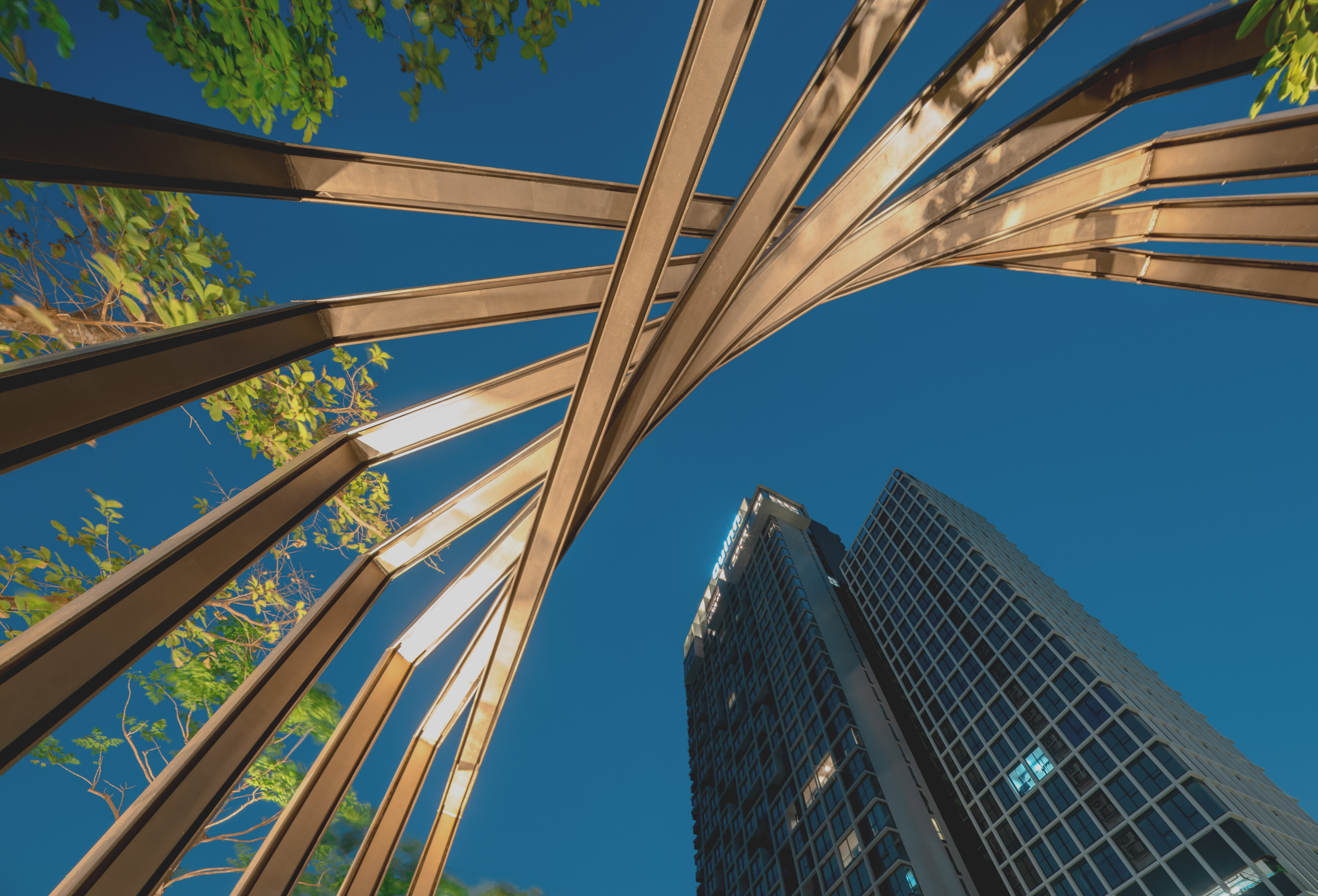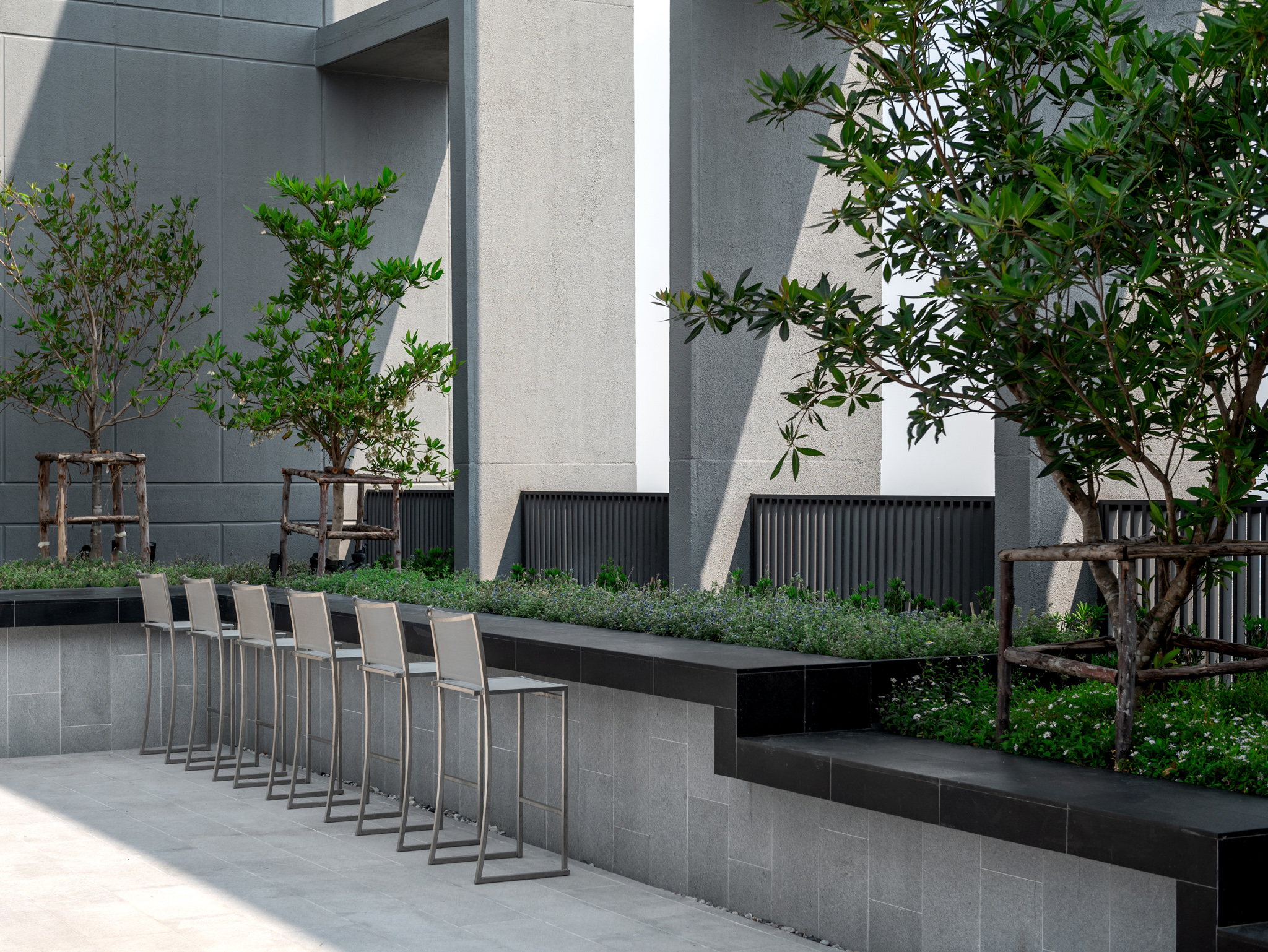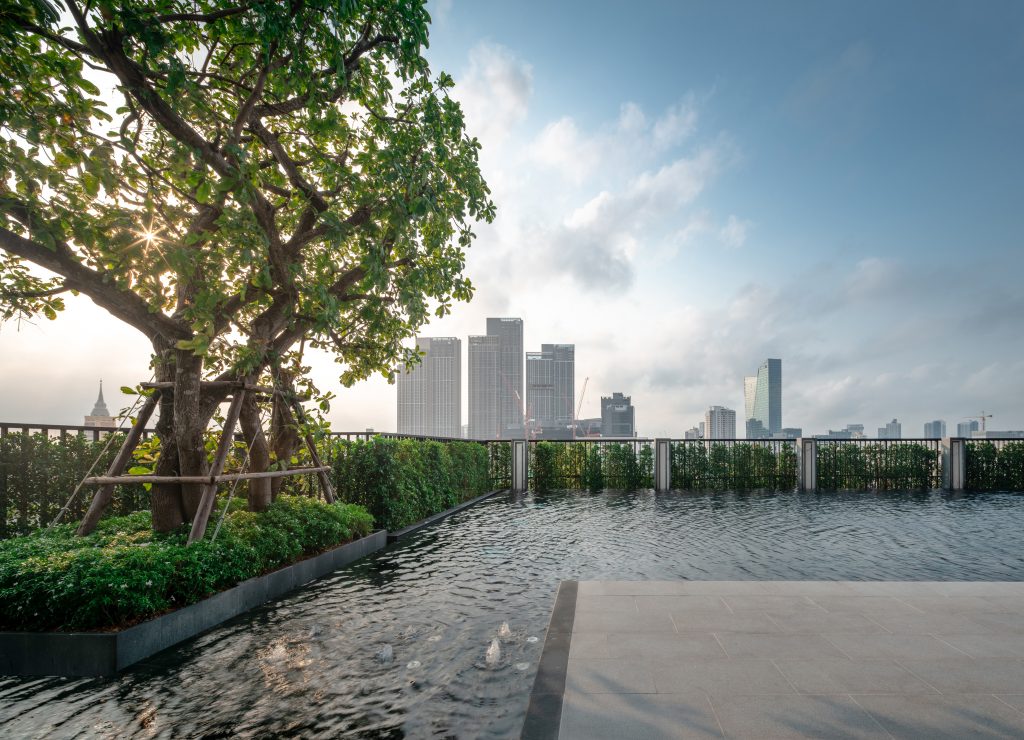 7th Fl.
The swimming pool is located in the south of this site high up on the 7th floor, where there is access to sunlight all day. Using simple architectural language, we've created a 25 meters lap pool, a Jacuzzi area, and a kids pool. Moreover, the therapeutic outdoor shower is provided to enhance the living standard you deserve. Finally, on this floor, residents can sit down and relax in the sunken flower court which we have planted with various species of flower around the seat to increase privacy and signify this area.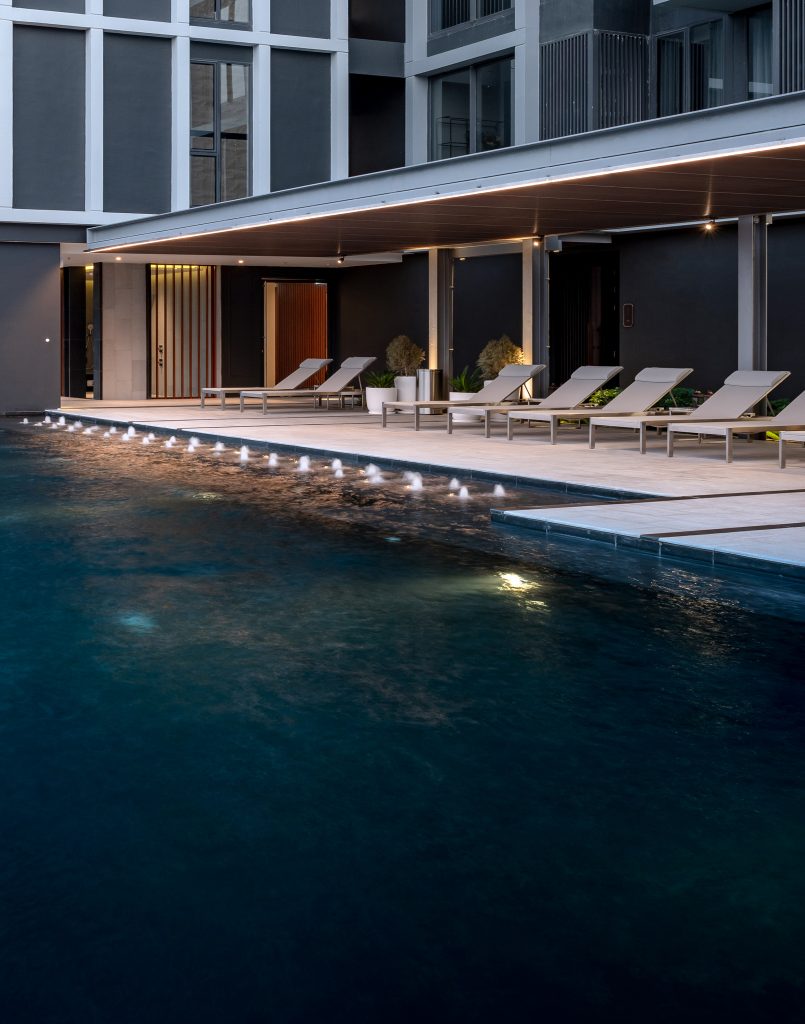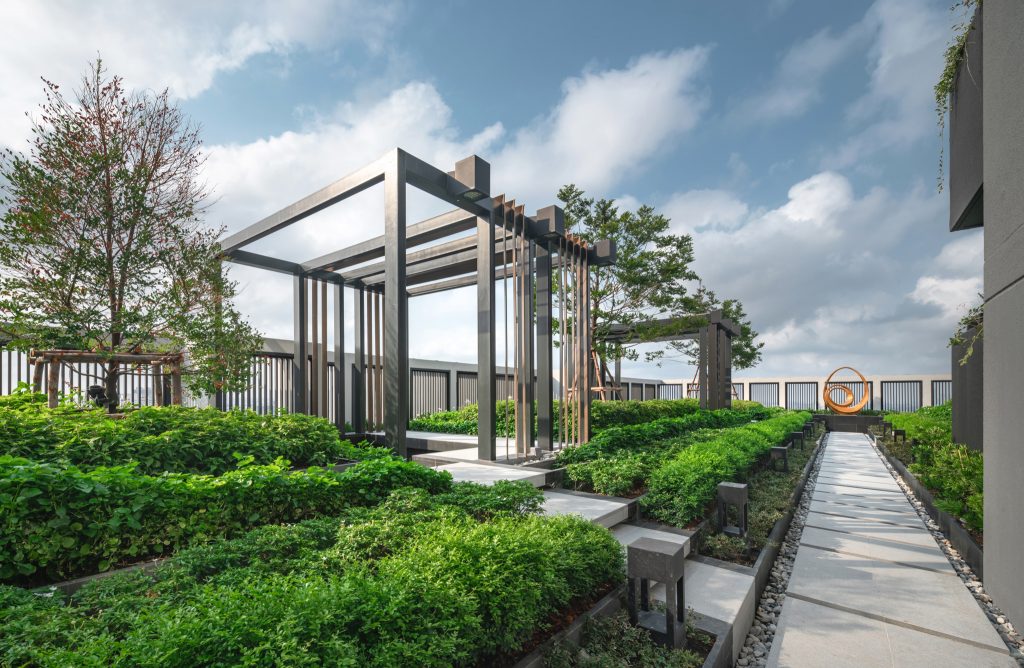 25 Fl.
The sitting cabana is located on the 25th floor, residents will be greeted with a stepped planter upon arrival. This zone intends to create private spaces for residents to enjoy individual activities that suit their mood, which will allow them to experience a vivid sphere enclosed by plentiful flower species.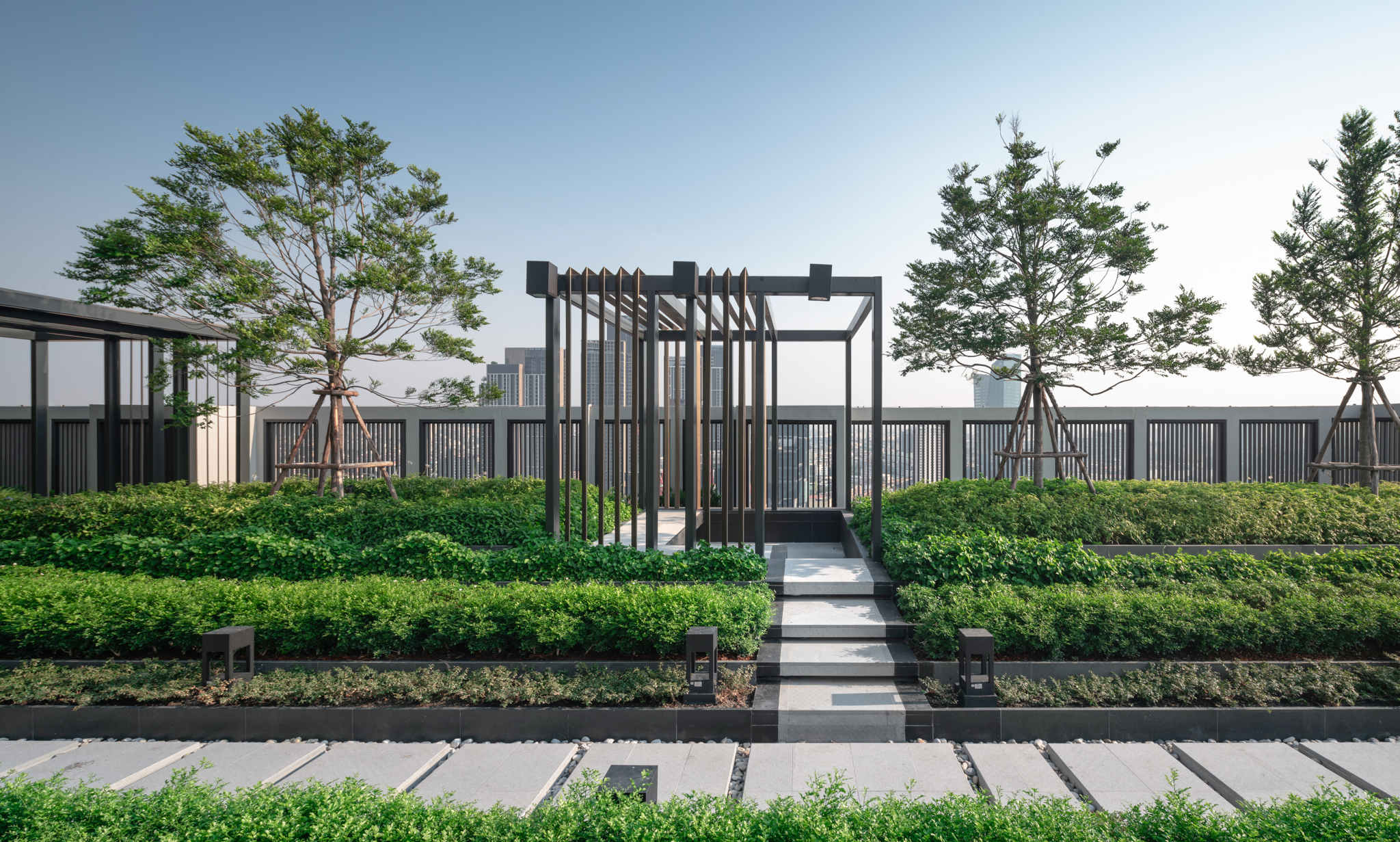 Roof Fl.
Above the sky lounge, the BBQ terrace is located on the roof floor. We have defined another key element for seamless connectivity between the landscape area and the sky lounge with step planters that can be seen through a glass wall. This area leads them to the upper platform where the BBQ co-kitchen terrace is located. Residents can relax and enjoy the scenery we have framed for a better experience while sitting in the Upper cabana.
Locating right in the center of the busy city, Quinn Sukhumvit 101 aims to give residents the experience of a green urban gallery viewing gardens and flowers as forms of artwork. Seamless transitions assure the smoothest visit for all visitors enhancing ease and sense of escape to the neighborhood.