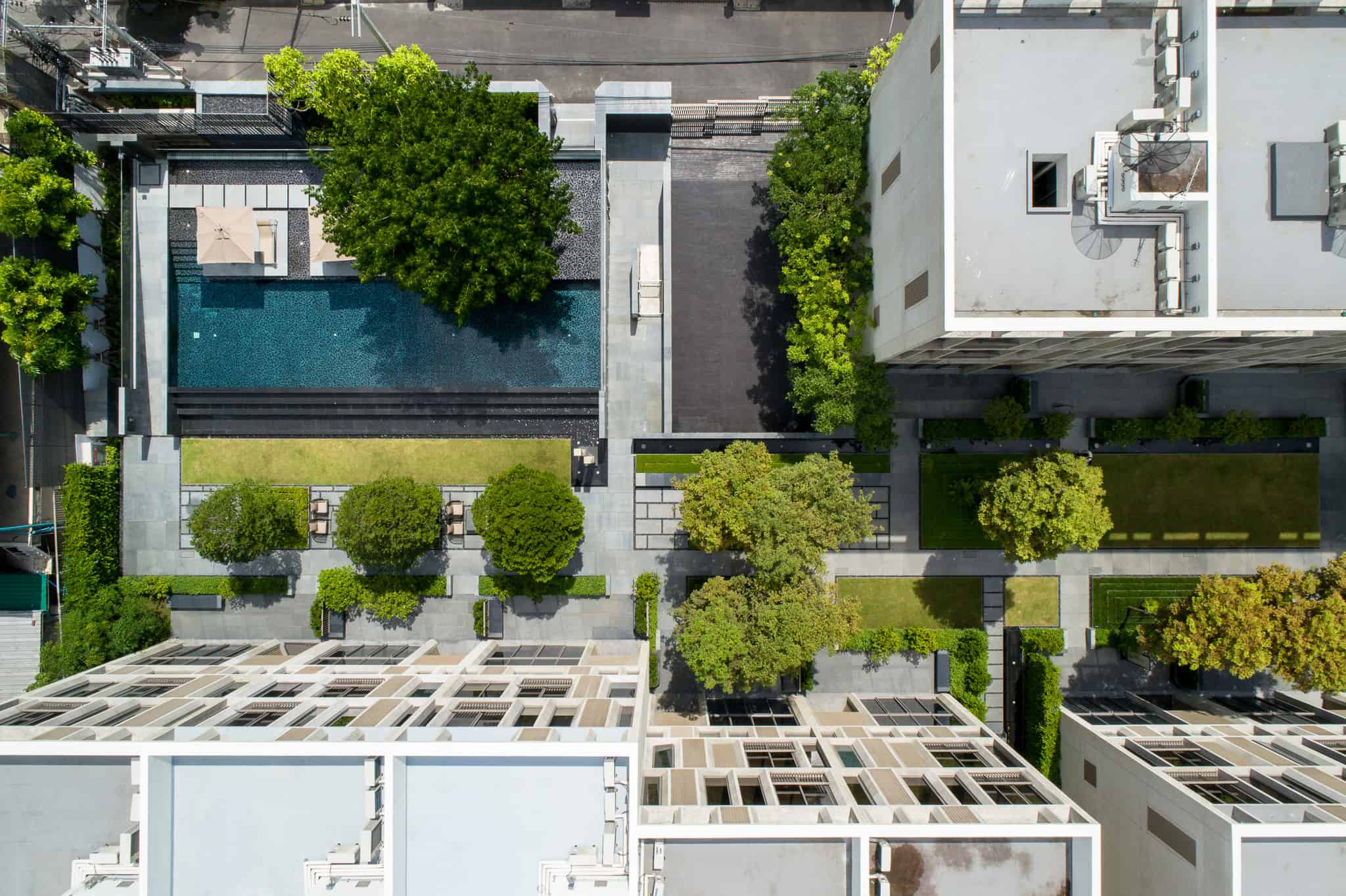 Project Information
Name of Project: QUARTER 39
Category: Residential
Location:   Bangkok , Thailand
Design Period: 2014-2016
Completion Year: 2017
Site Area: 3200  sq. m.
Photographer: PANORAMIC STUDIO
Awards: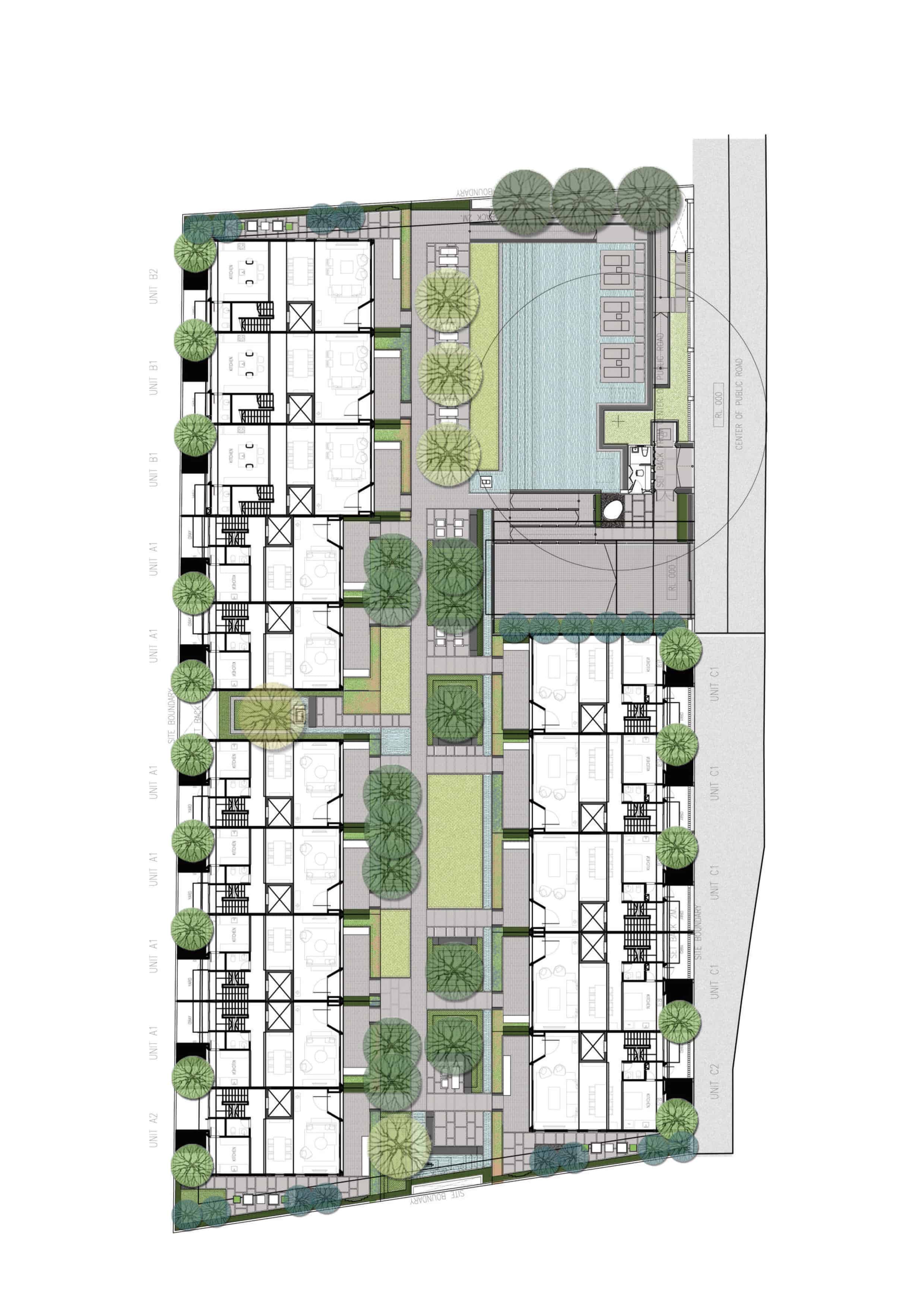 Quarter 39 is a super luxury 15 units-townhome project located at downtown Sukhumvit. The design concept is 'Cluster Home' or groups of villa houses.  Skirting is an accent feature for both interior and landscape design, inspired from the Modern Contemporary design concept.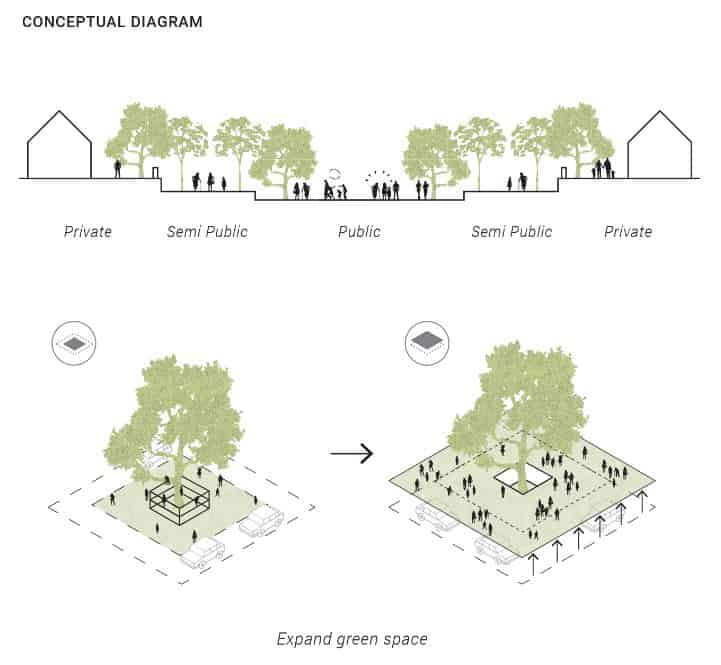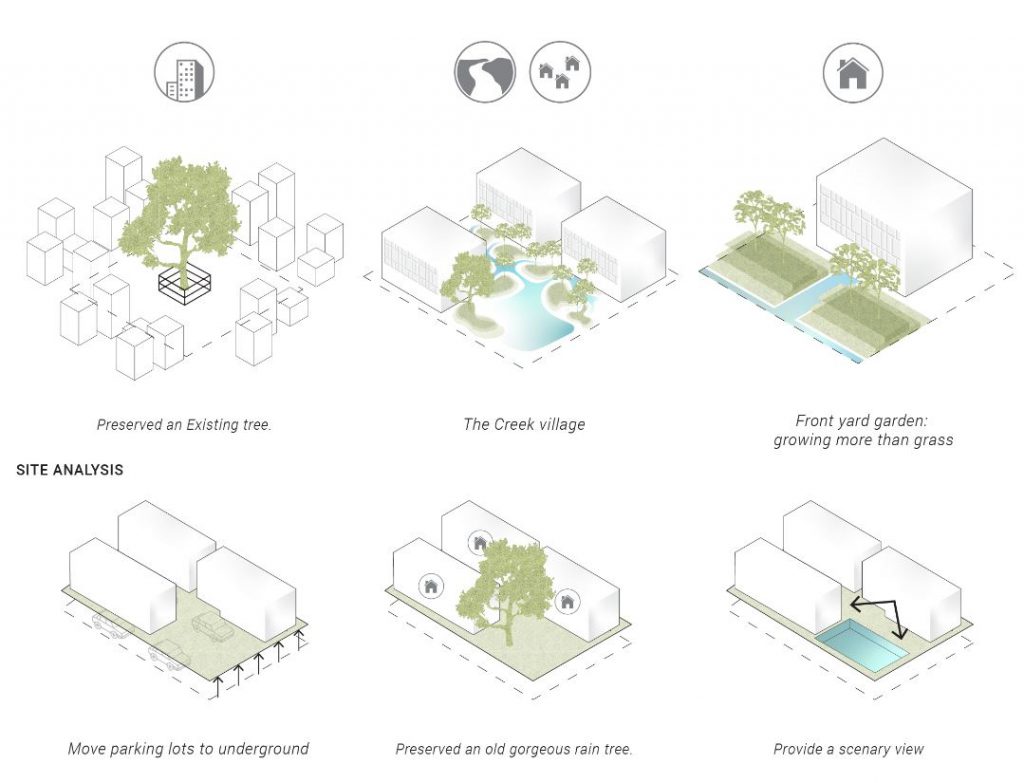 A parking lot is underground with the main access cut through the underground area, leaving space on ground-level for a park and a swimming pool. As the landscape condition of the area above underground is similar to a rooftop, 'steps' is a conceptual solution adapted for planter boxes and the swimming pool in the area. Step planters provide enough soil depth for planting and unique feature of the garden.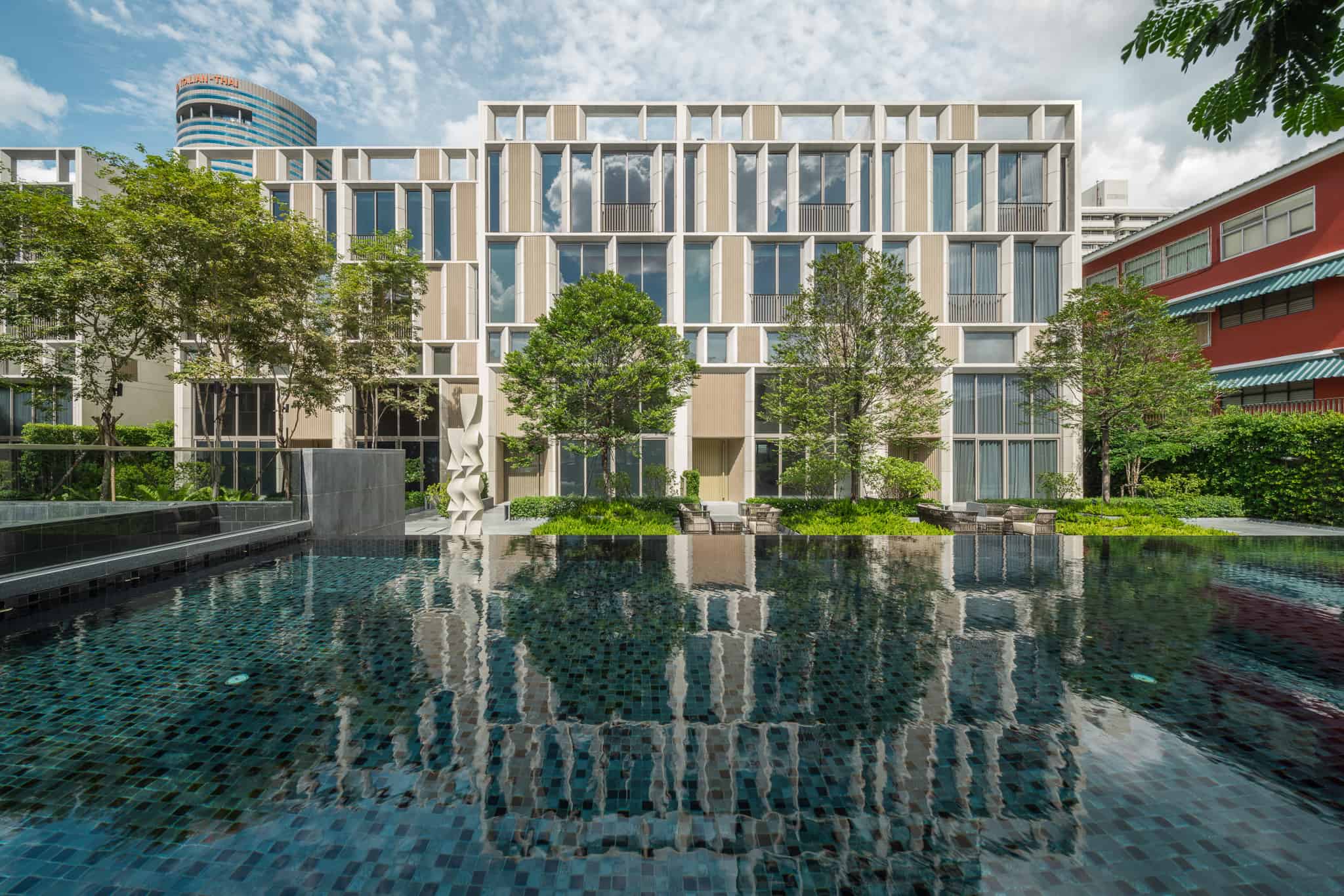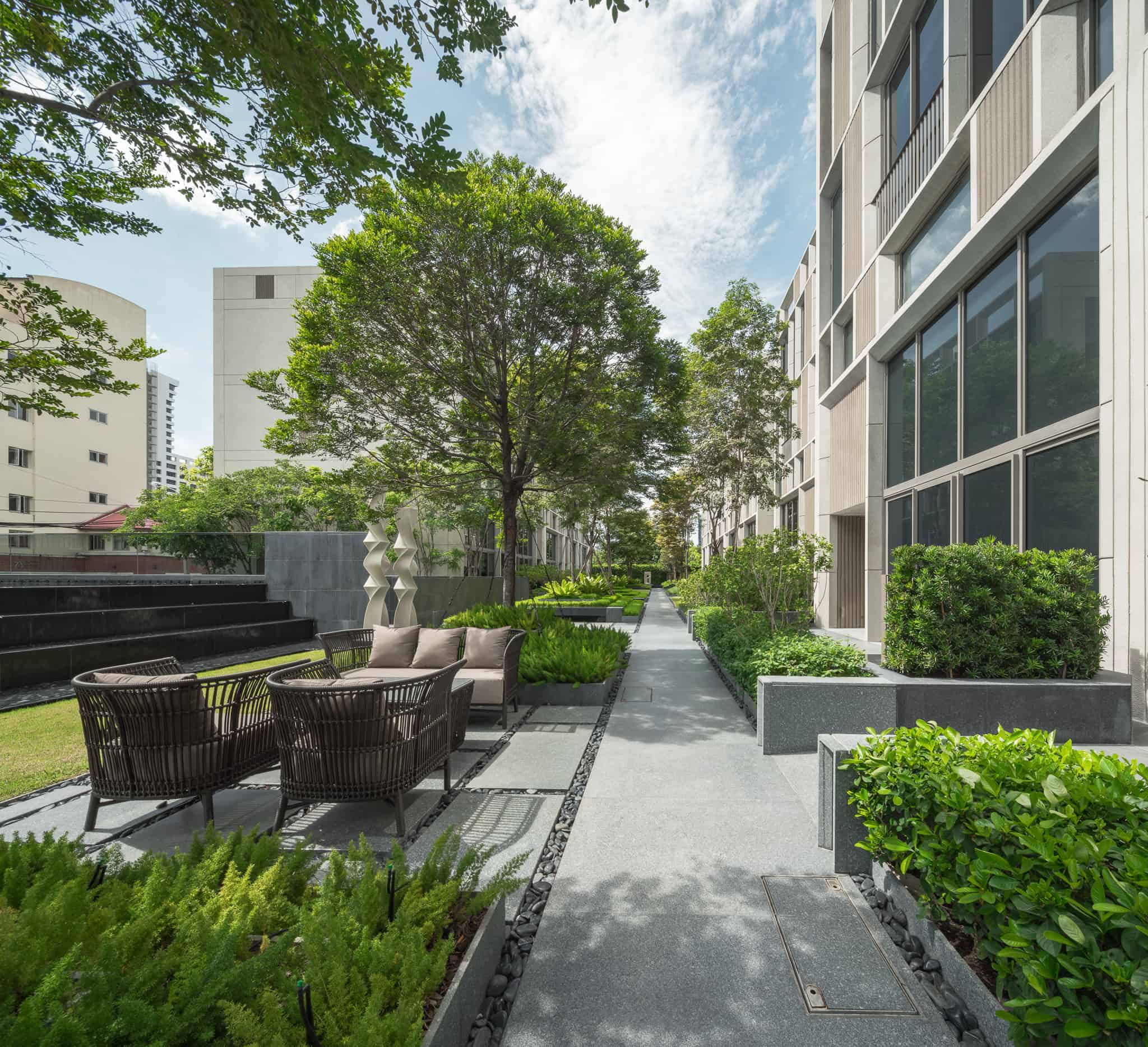 A linear water feature and a lush garden create a refreshing and relaxing vibe throughout the entire site area. Additionally, to maintain a sense of the existing space, an old gorgeous rain tree is preserved as a landmark of the place.