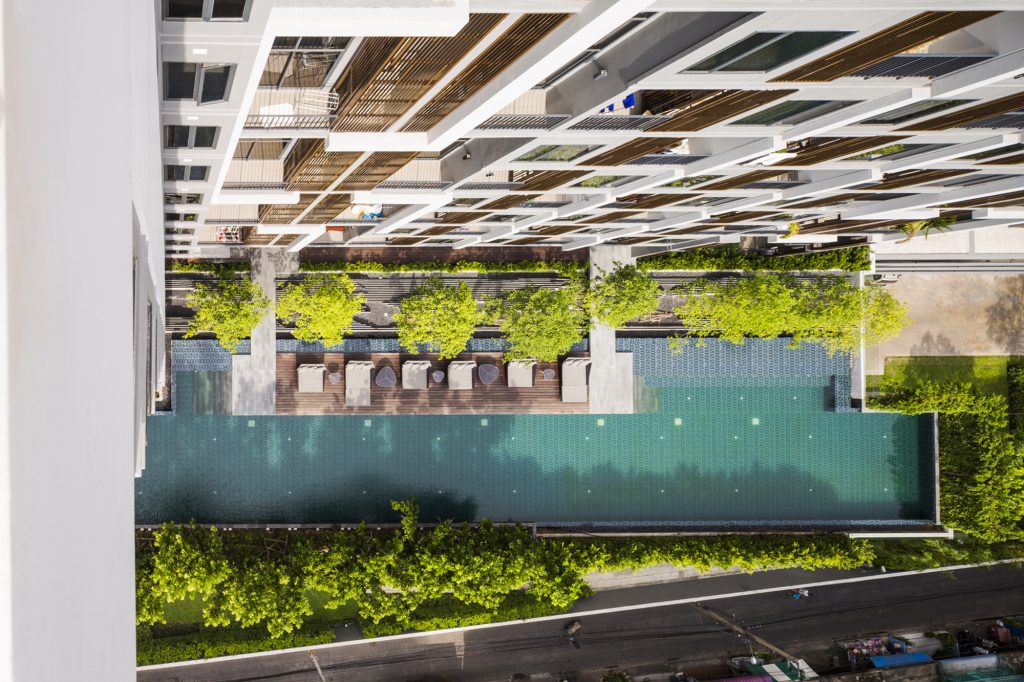 Project Information
Name of Project: Onyx Phahonyothin
Client: Sansiri PCL.
Category: Residential
Location:   Bangkok , Thailand
Design Period: 2011-2013
Completion Year: 2013
Site Area: 2,590 sq. m.
Collaborators: Palmer & Turner (Thailand) Ltd.
Photographer: Wison Tungthunya
Onyx is situated in one of Bangkok's busiest neighborhoods next to the busy main road and surrounded by congested building blocks.
'Passage' is the concept aiming to create a unique journey through various transitional spaces between the city and the project, exterior and interior space. A transitional space does not only help to slowly adjust people's mood while they move through spaces but also provide a unique setting for the building and its facilities.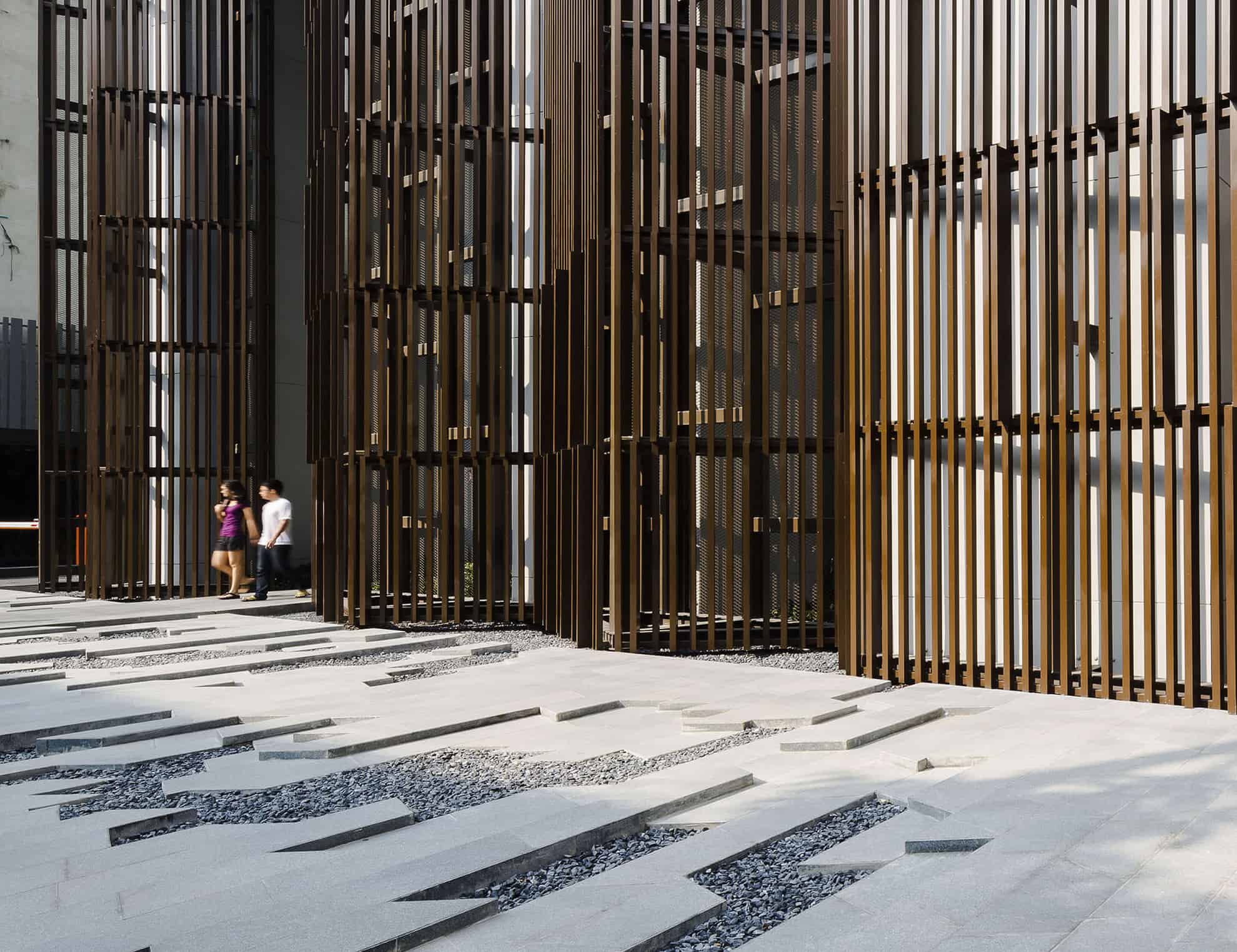 Different spaces are layered to create these transitional spaces. On ground floor, residents move from a busy road, slowly cross over 'stone garden' which celebrates the arrival moment then walk through a twelve meter tall perforated wall that forms a gateway. 'The wall' helps to filter noise pollution and screen public visual from the main road. It also performs as a project landmark standing out of the monotonous rows of shop houses along the main road.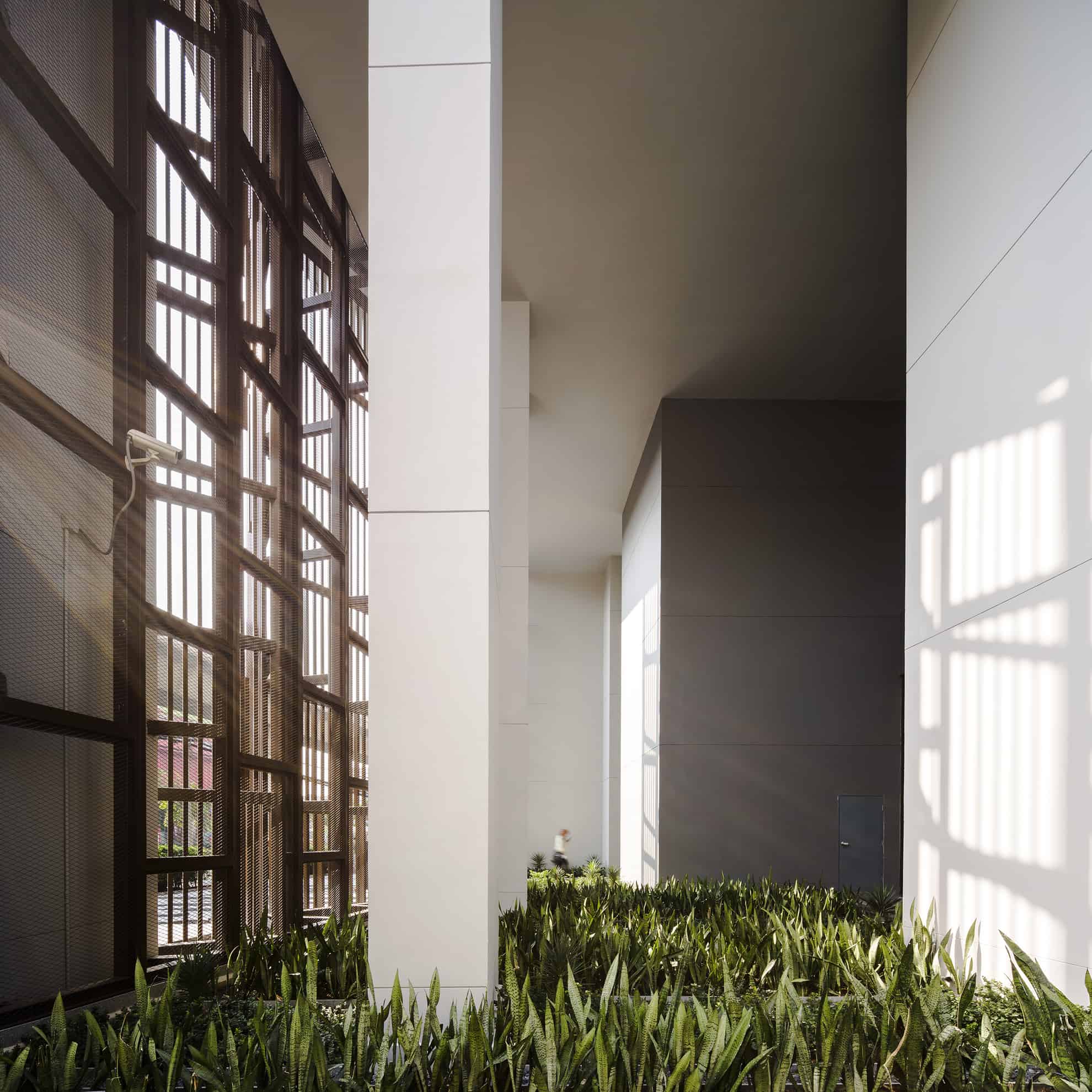 After passing through the "gate wall", residents enter to "Forest" area where lush tropical plants are planted here. There are rows of water feature strips laid in between to introduce moist and sound of water to the space. The journey is ended here where tranquility is found before entering into the lobby.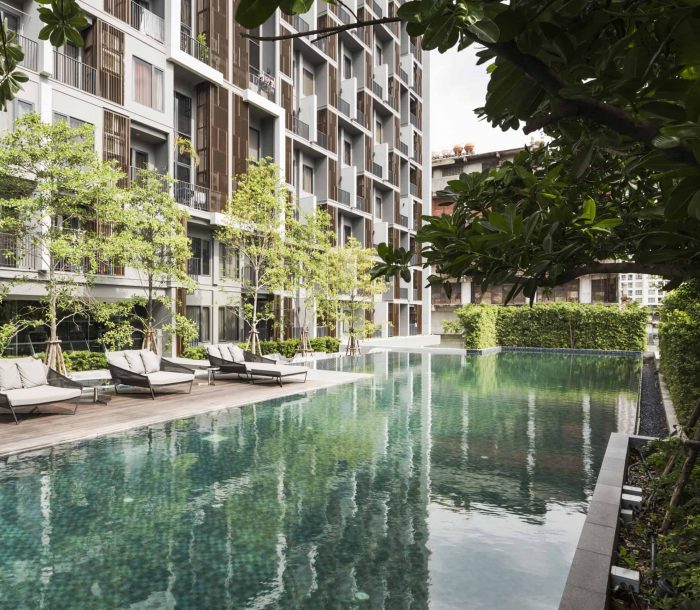 At the facility area on 5th floor, sunken 'stone garden' is introduced not only to form a transitional space between the residential area and swimming pool area, but also to provide a unique setting for the swimming pool space. Residents have to move across the stone garden before entering a pool deck floating over a 50 meters long lap pool.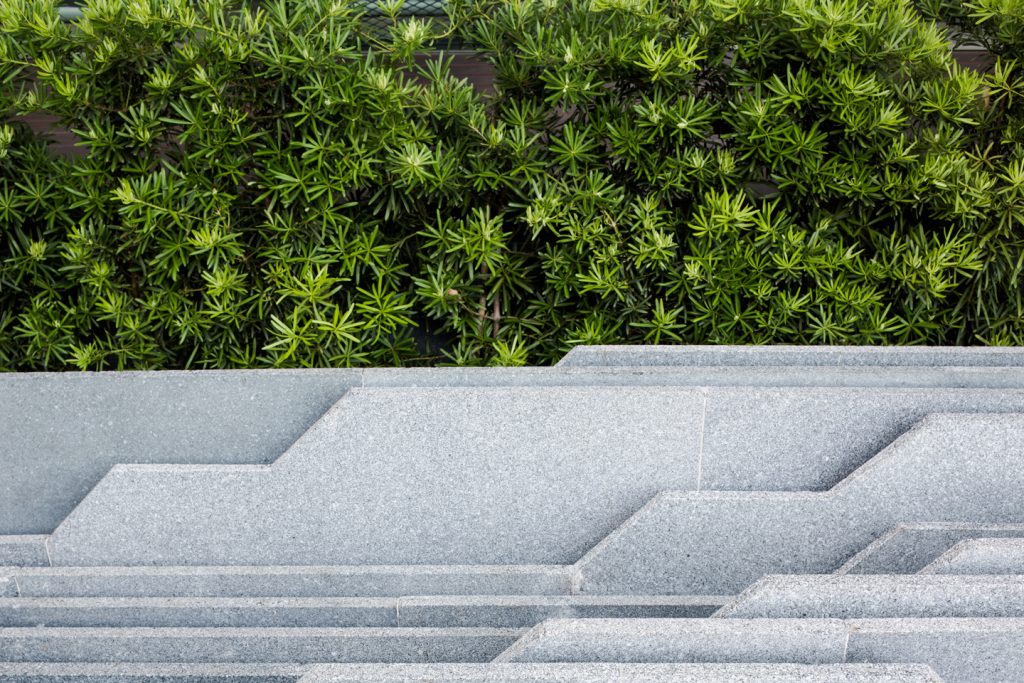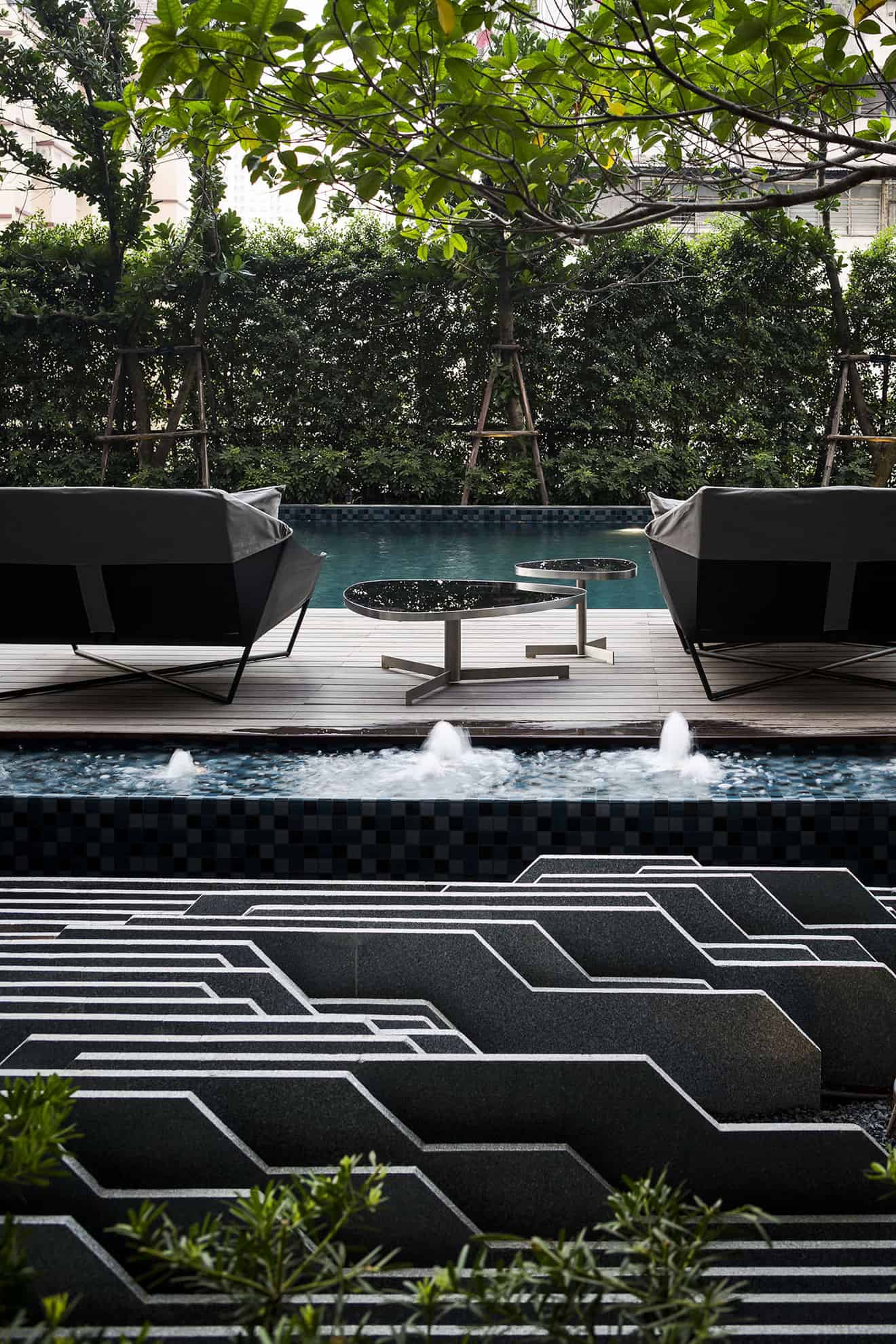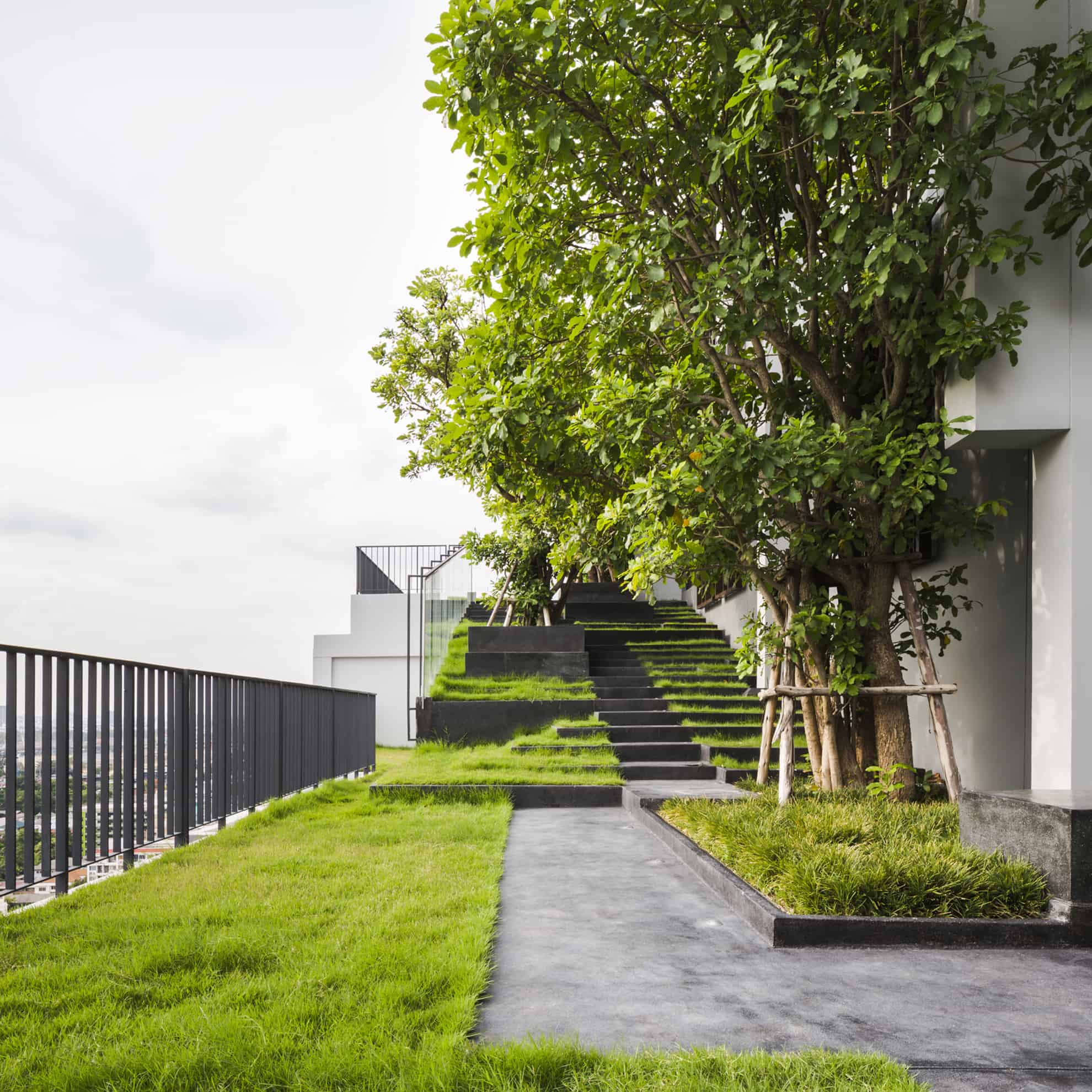 At the roof gardens on 18th 19th and 20th floor, series of stepping lawns and planters are introduced to connect these 3 separated gardens into a continuous space. As a result, residents have a larger connected space to move around. It becomes a unique artificial hill in the sky where residents can relax with great view of Bangkok's skyline.