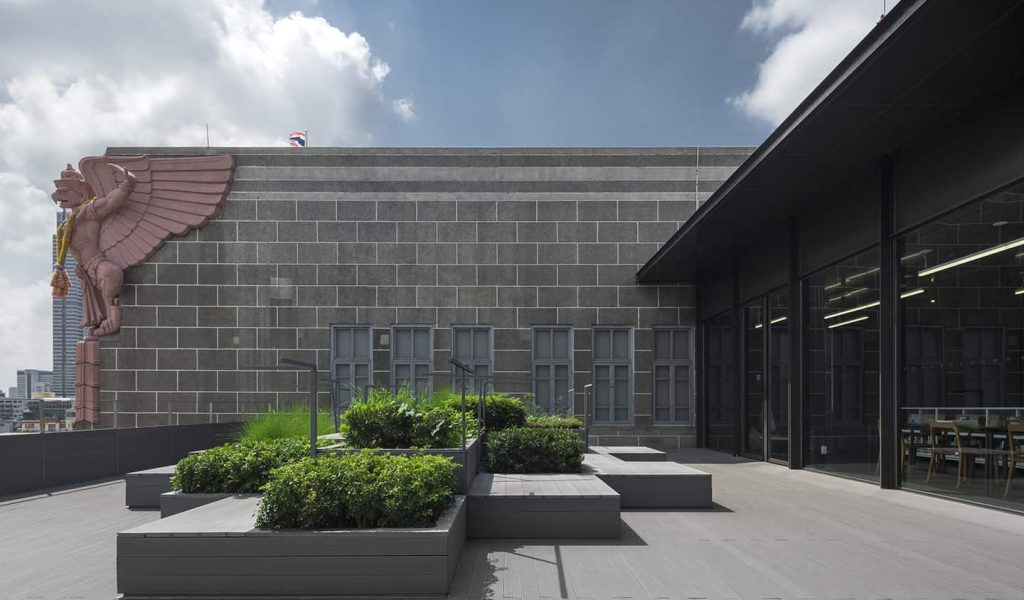 Project Information
Name of Project: New TCDC
Client: Thai Creative & Design Center (TCDC)
Category: Institution
Location:   Bangkok, Thailand
Design Period:
Completion Year: 2017  
Site Area: 556.7 Sqm 
Collaborators: Department of ARCHITECTURE Co.Ltd.
Photographer: Wison Tungthhunya
Awards: –
The main idea during the Design Competition stage was to see the Grand Postal Building redevelopment project an excellent opportunity to improve the urban environment and quality of life of the general public. The team propose to omit fences, opening up the frontage, while integrating large extent of greenery in place of the harsh concrete surface around the building from the front to the back facing Chaophraya River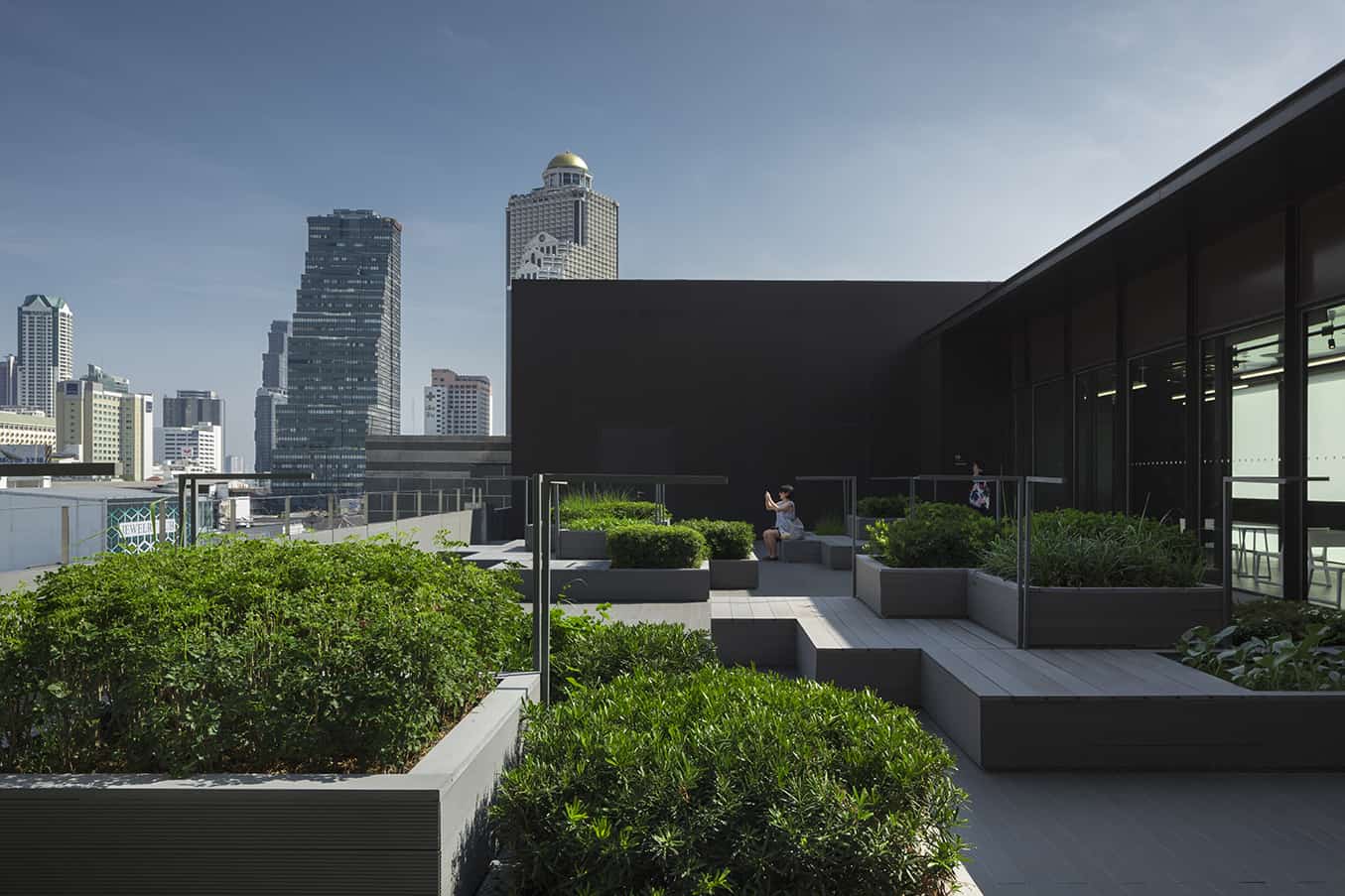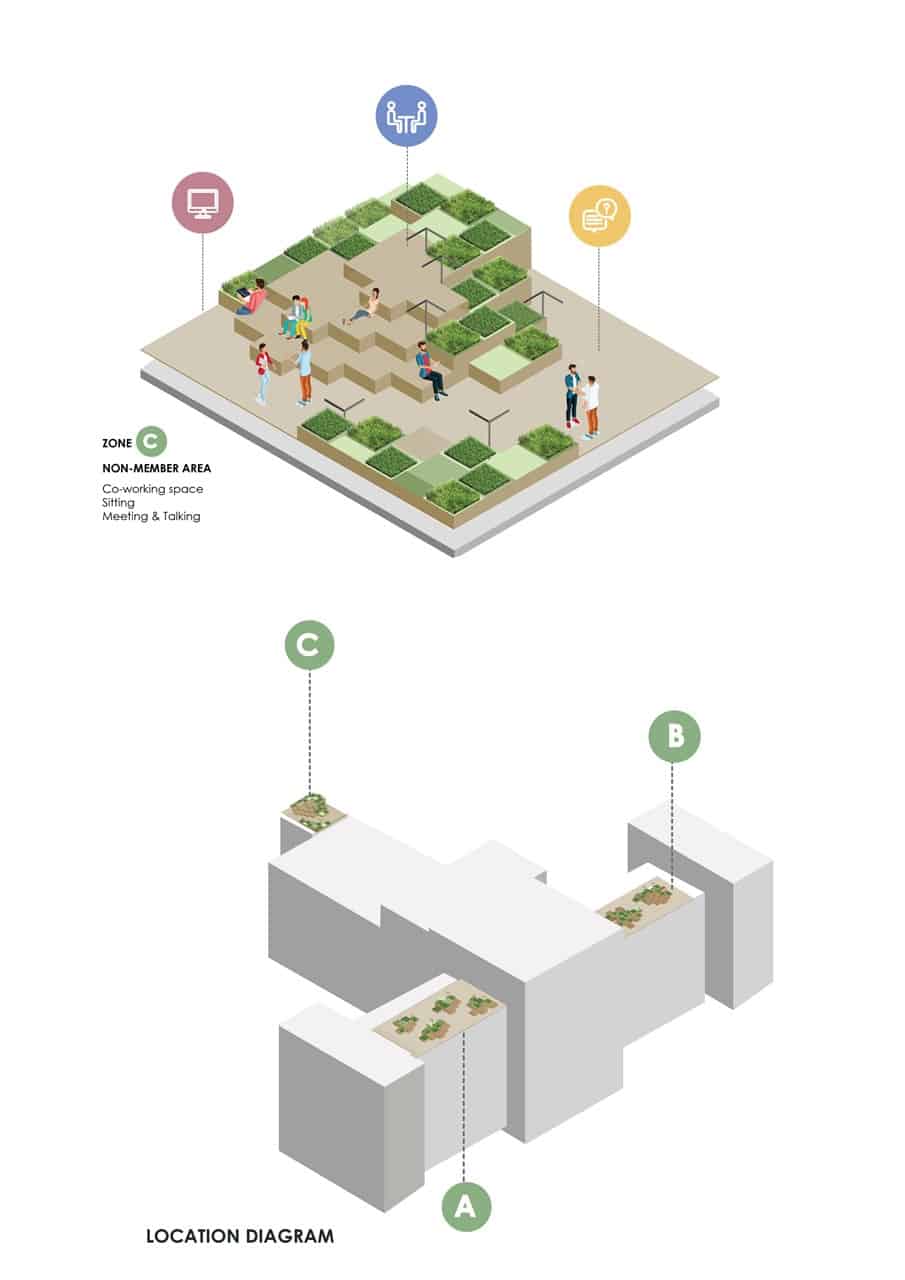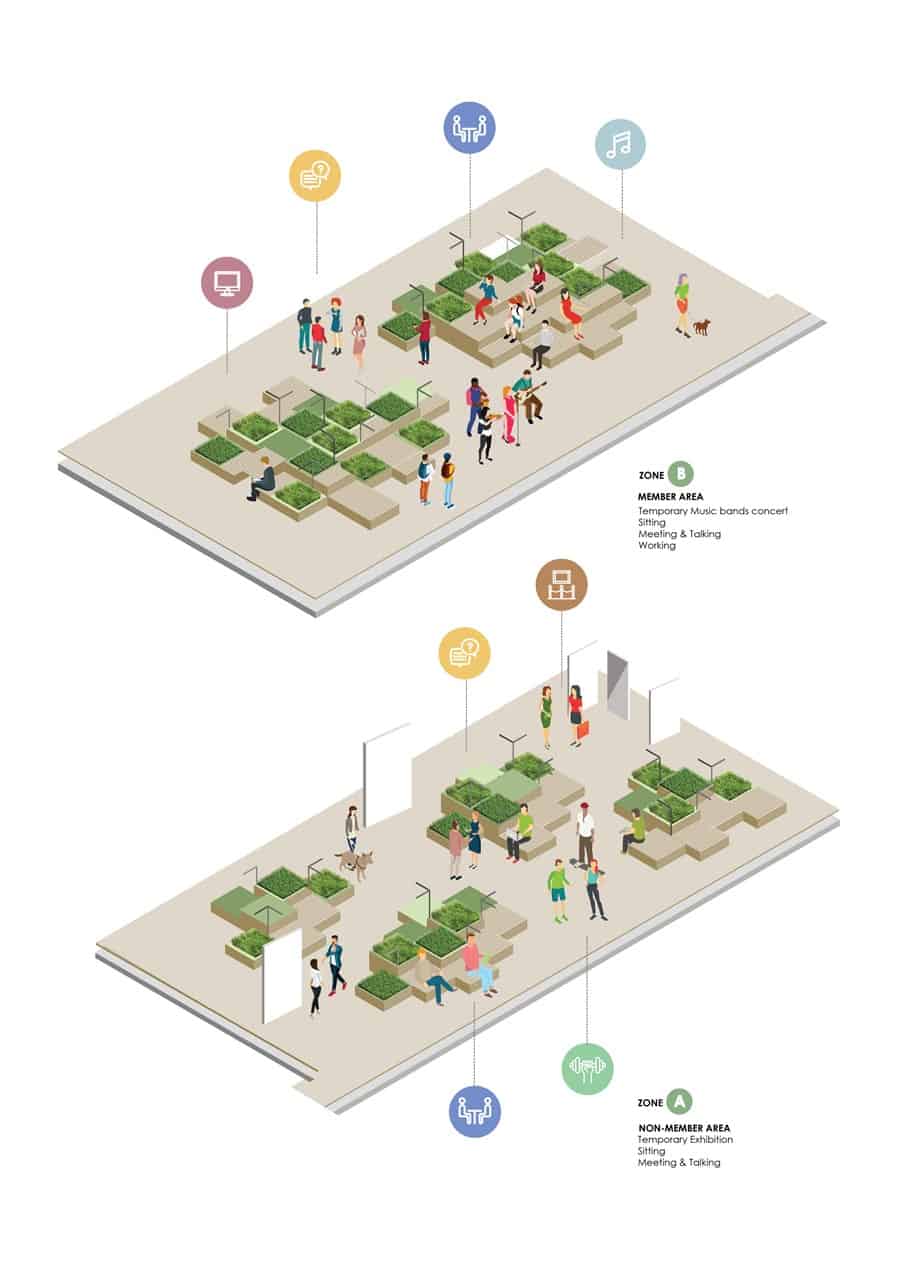 The green is designed as a public park to welcome people from all walks of life including every gender, occupation, and age group to relax and recreate amongst natural environment rarely found in an urban area of Bangkok. It is also one of the strategies to create chances for ordinary people to experience TCDC as prominently requested in the design brief.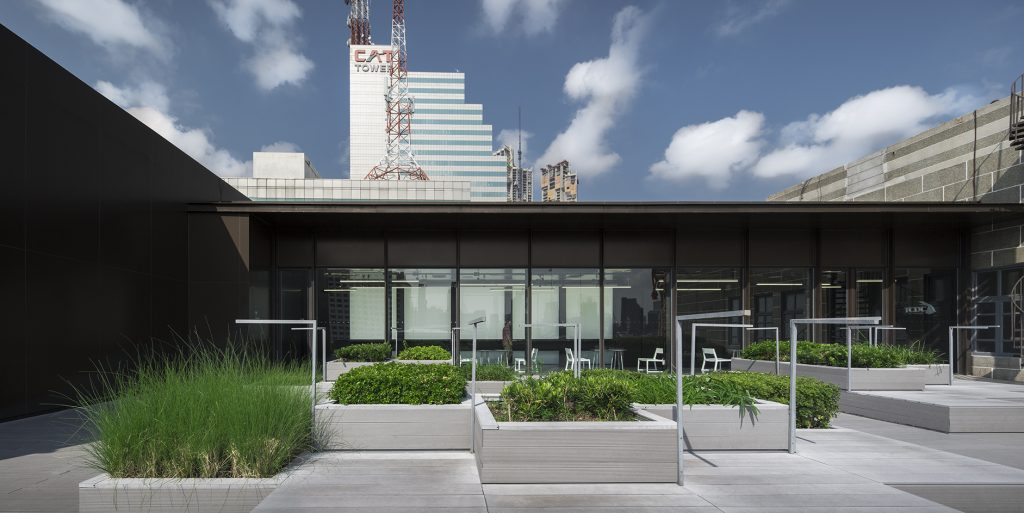 However, with the limitation on permission clearance to use space around the building, the design was later developed focusing on the roof terrace at the front of "T" building which was never open to public before. The space presents a great chance to have close up view to the historical Garuda sculpture and also to enjoy the historical skyline scenery below.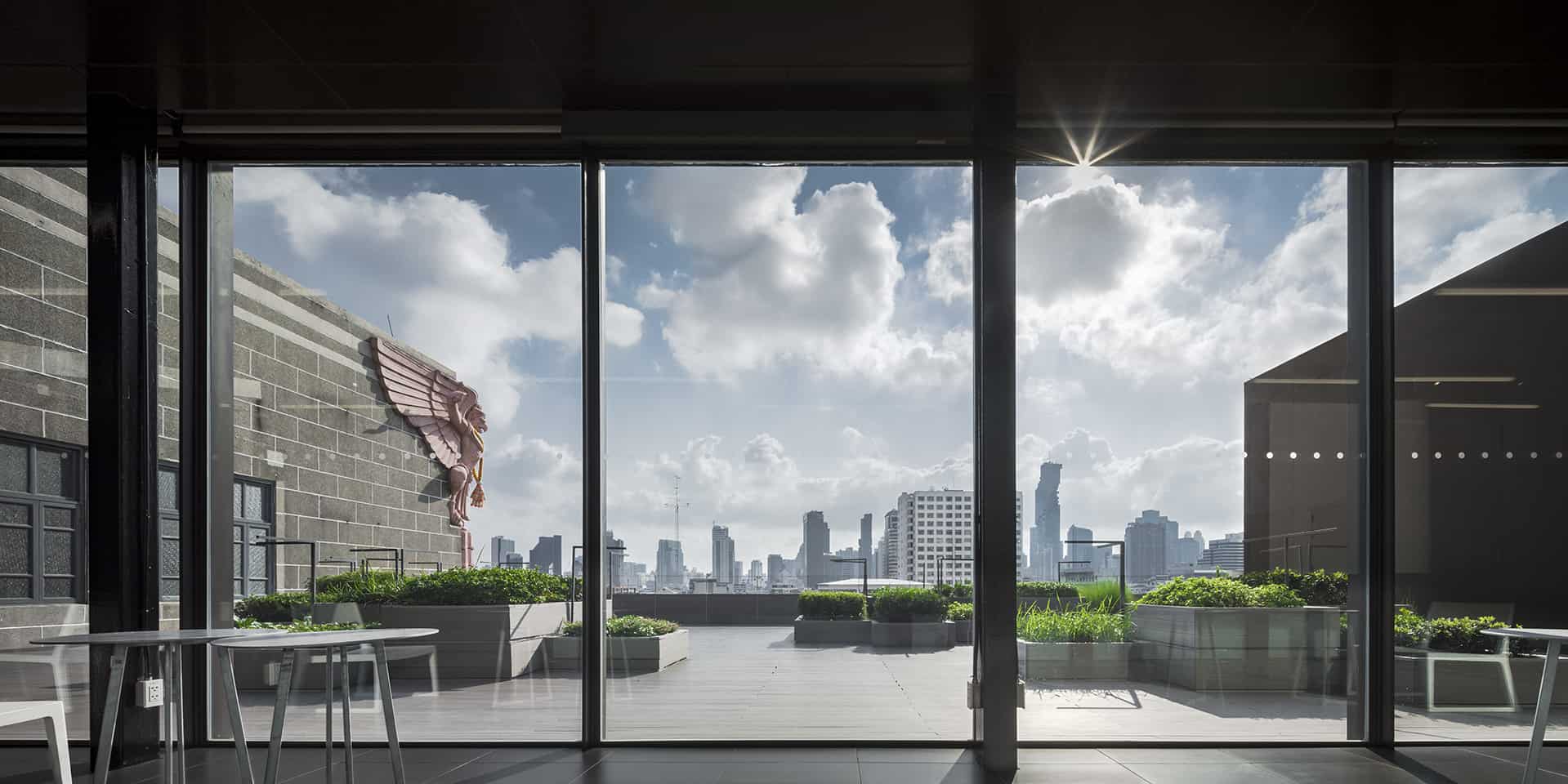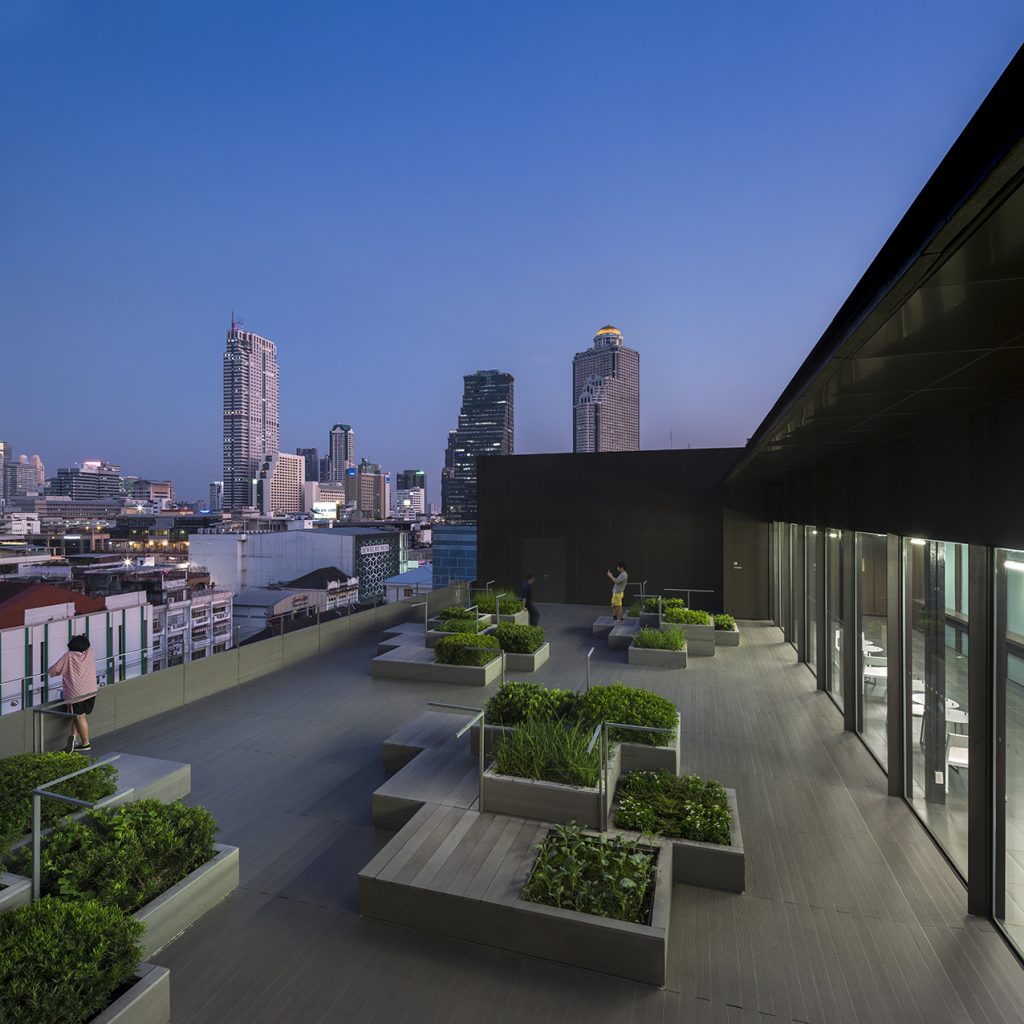 The roof terrace is designed as flexible multi-functional ground to hold variety of activities including Temporary Exhibition, Performance, Lounging, Co-Working, and even Informal Meeting. The floating square timber boxes varied in height are the main landscape elements designed to create variety of interaction with people with some boxes contain mixed of lush planting to soften the atmosphere on the roof terrace. Special timber deck detail is developed to minimise the impact to the existing structure allowing good flow of drainage and to provide access to the existing concrete roof for maintenance which might be required in such historical building.