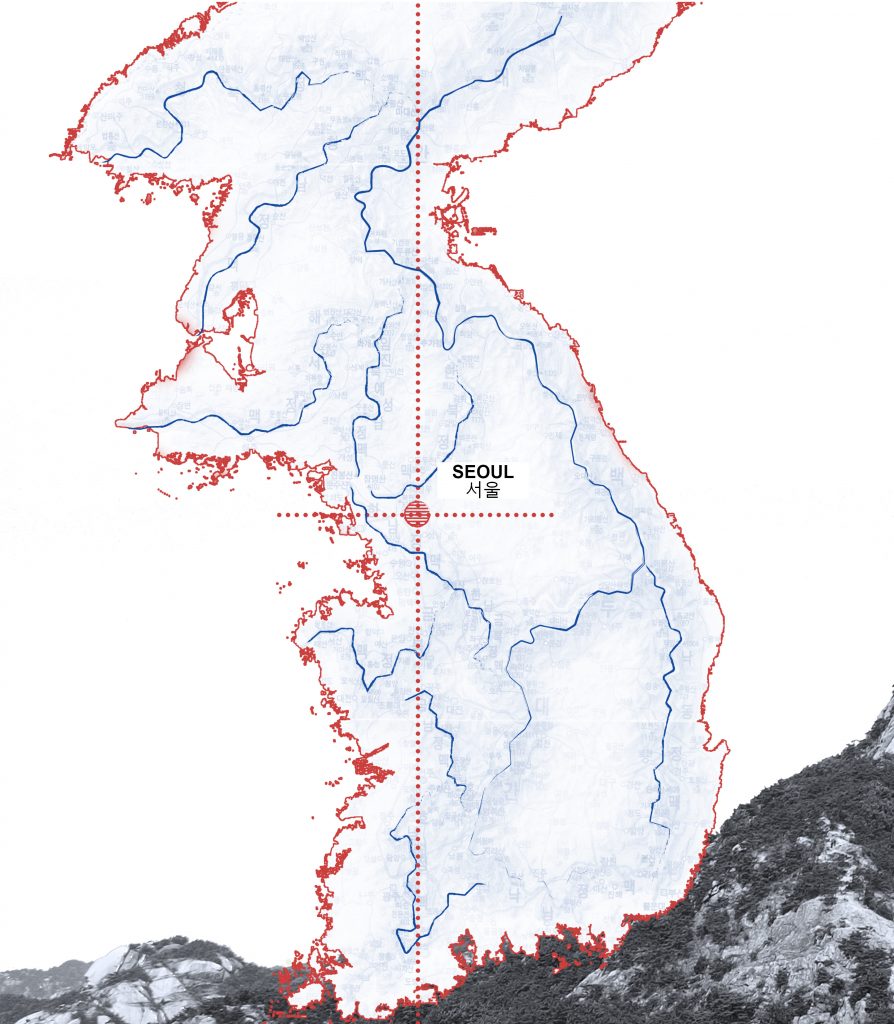 Our idea is to create the square that reflects the continuation value of the past in respecting mountain as source of nature and life, while also celebrating the dynamic and expression of people of modern society. It generates and activates life of people and the city. Nature and people is the core foundation of the city and the nation.
Project Information
Name of Project: International Design Competition for New Gwanghwamun Square
Client: Seoul Metropolitan Government
Category: Masterplanning
Location:  Gwanghwamun Square, Seoul, South Korea
Design Period: 12th October 2018 – 11st January 2019
Completion Year: –
Site Area: 126,100 sq.m.
Collaborators: –
Photographer: –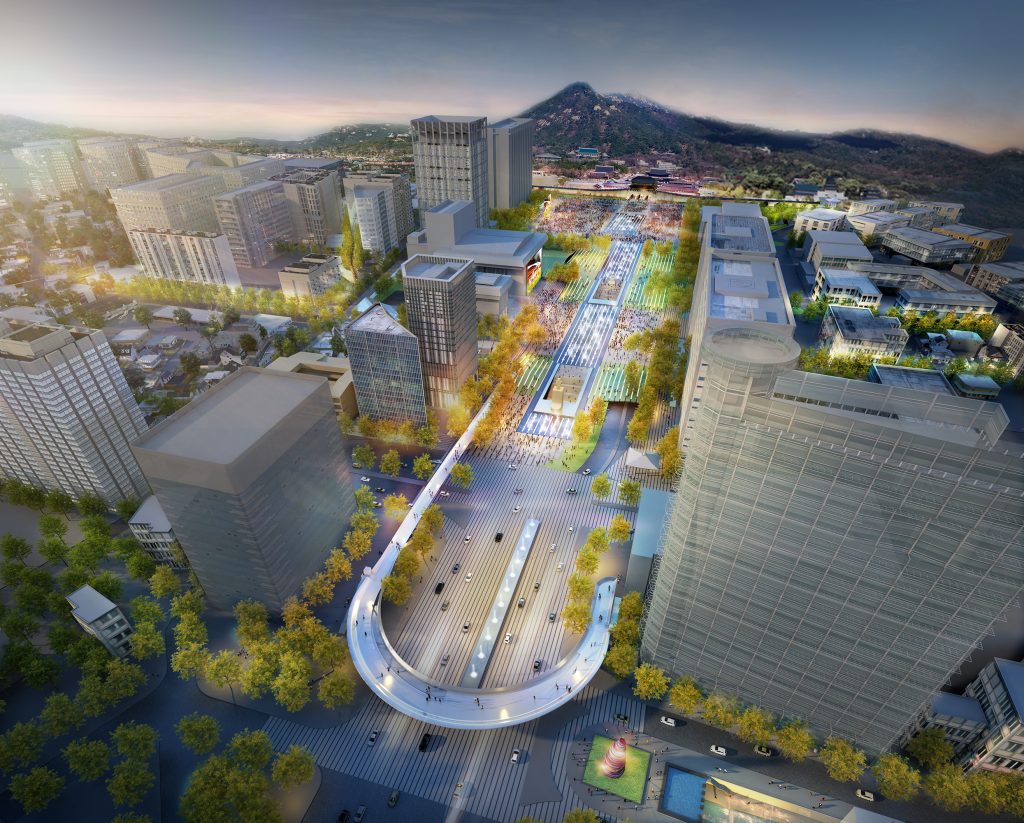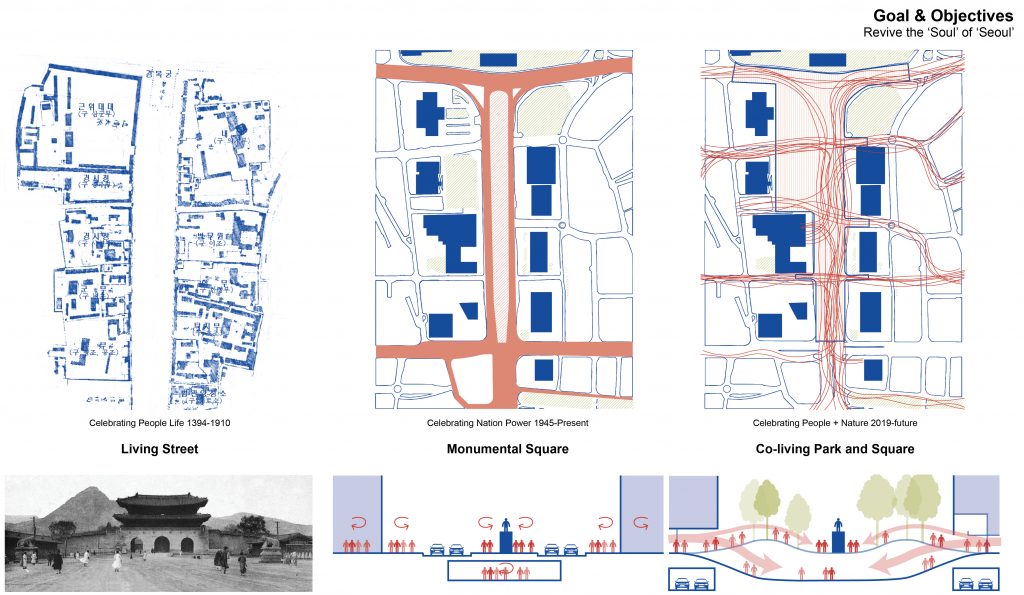 Goal & Objectives
Revive the 'Soul' of 'Seoul'

Ten Key Objectives
1. A place of reflection and a vision of the future
2. Square vs Boulevard
3. Ideals of dynasty & Ideal of democratic republic
4. History plaza & Citizen plaza
5. Koreans' view to nature and spatial territory
6. The iconic cityscape of Korea and the center of the historic downtown of Seoul
7. Coexistence of daily and non-daily place
8. The place as both a park and a square
9. Emptying and filling, Inside and Boundary
10. Surrounding area: Management or Creation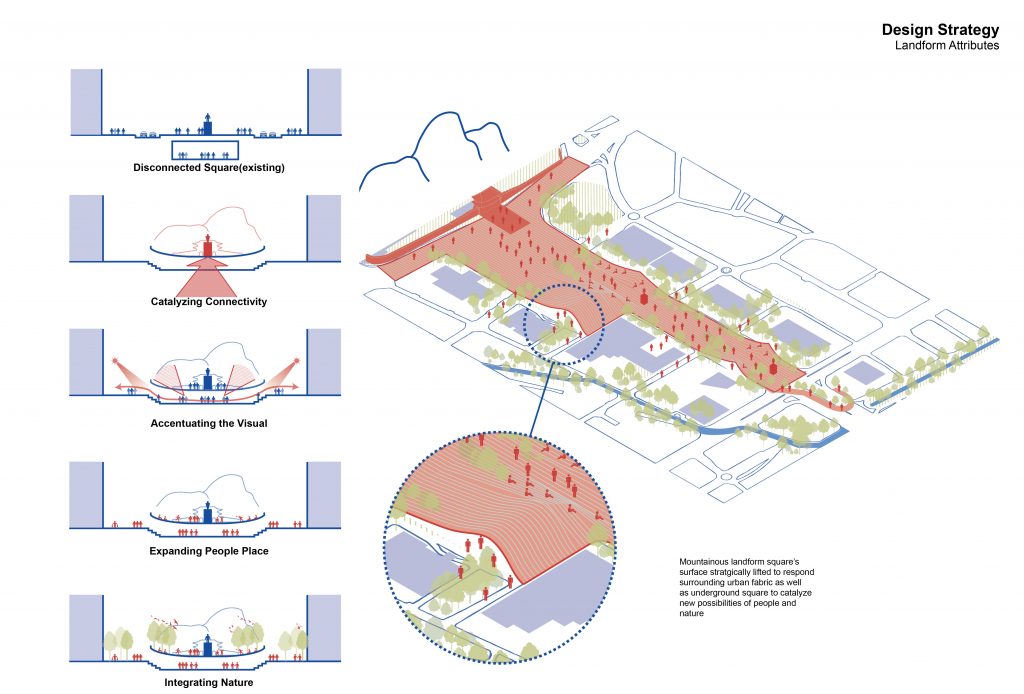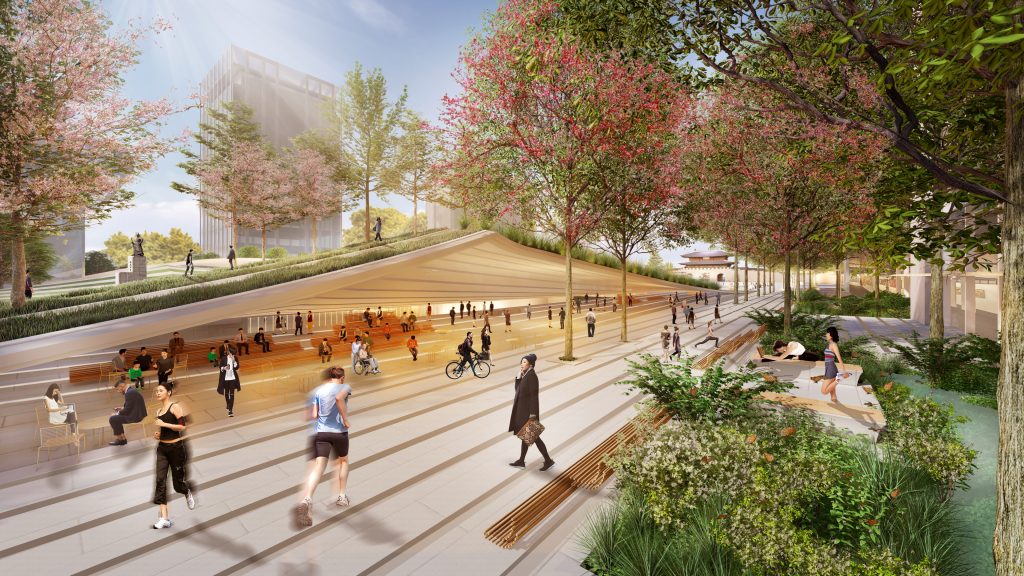 Design Strategy
Landform Attributes
Mountainous landform square's surface stratgically lifted to respond surrounding urban fabric as well as underground square to catalyze new possibilities of people and nature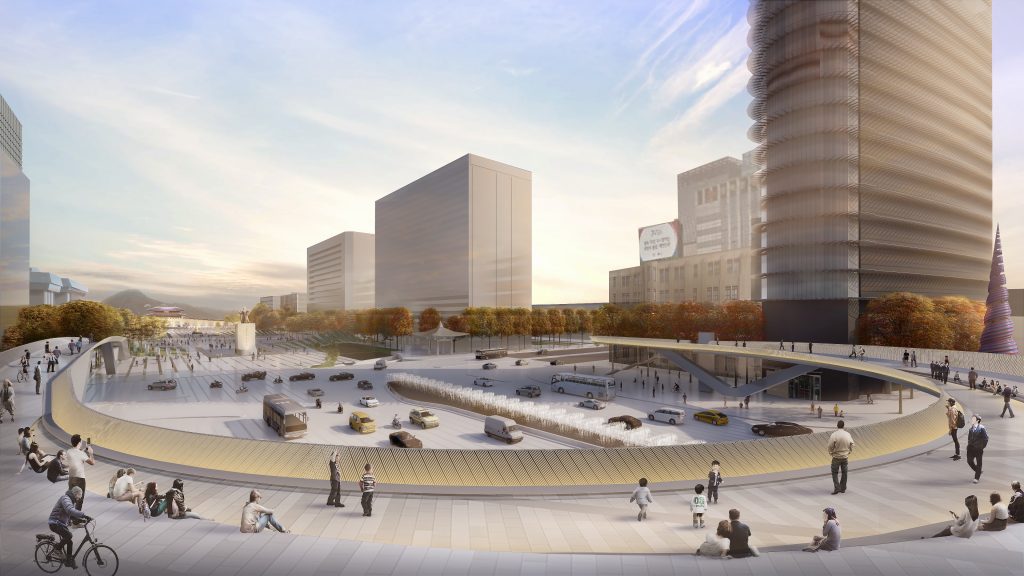 Feature + Detail
Edge
To make the square beomes alive, it is important to activate the edge along the square not only to bring people in but also become a place for various types of program for diverse people in different hour.
By placing the underground traffic, it creates an extra space for boulevard to put programs that can enhance people life and nature.
The Palace Edge
This edge is to reflect the historical value of palace.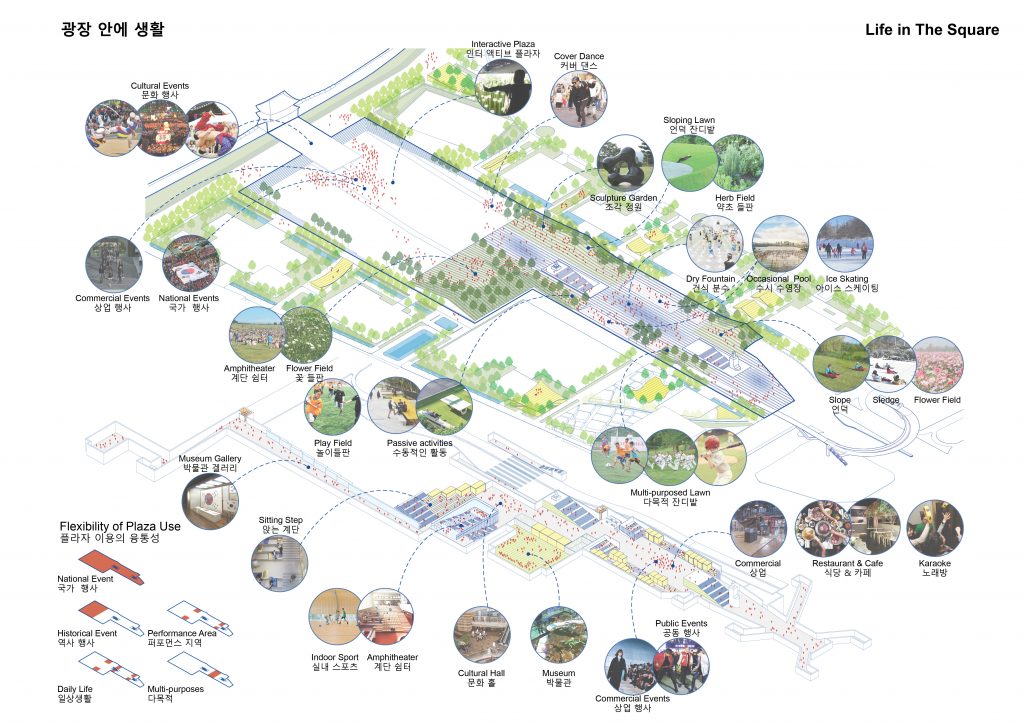 The Office Building Edge
This edge is to activate the once enclosed ground floor of the building to be more open and to interact with various activities and natural envenvironment.

The Government Edge
This edge is to create the seamless connectivity between public and private functions of the goverment building.
Feature + Detail
Pocket Park
Pocket Parks provide not only a place to fulfill people daily life but also urban services.

Pocket Parks are varied to respond different people flows and building types around the square which defined into 8 different types.