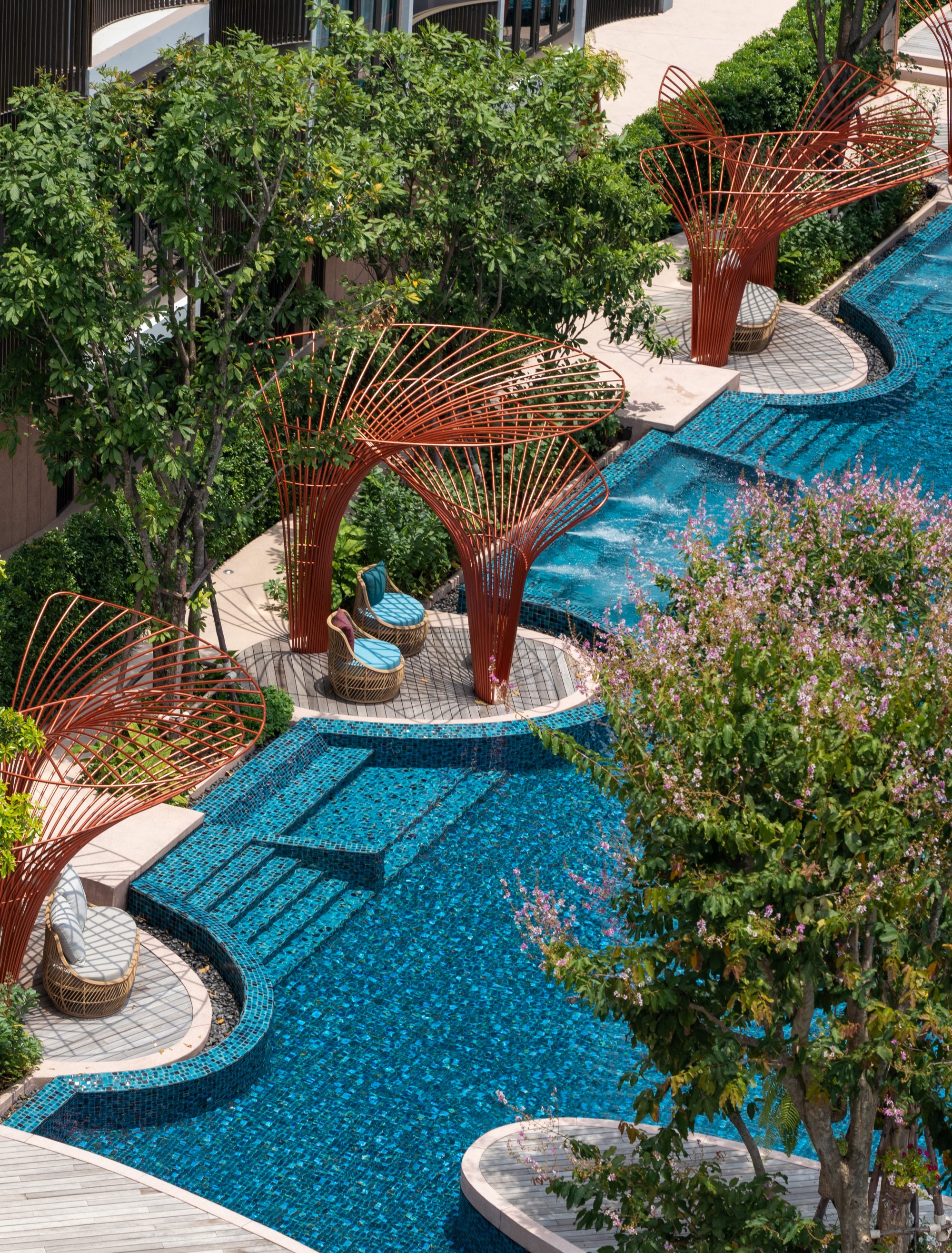 Project Information
Name of Project: Kawa Haus
Location: Bangkok, Thailand
Category: Residential
Design Period: 2017
Completion Year: 2020
Site Area: 6-2-70 Rais
Client & Developer: Sansiri
Architect: Bug Studio
Interior Design: Bug Studio
M&E: ว. และสหาย คอนซัลแตนส์ (W&A)
Project Manager: Project Direction
C&S Engineering: ว. และสหาย คอนซัลแตนส์ (W&A)
Photographer: Napon Jaturapuchapornpong
Inspired by the flowing bamboo in the wind, "Kawa Haus" is a luxury residential project with a "wavy garden" situated by the canal. Embracing the waterfront's peace and calmness, the landscapes are woven together, forming livable space with a refreshing atmosphere.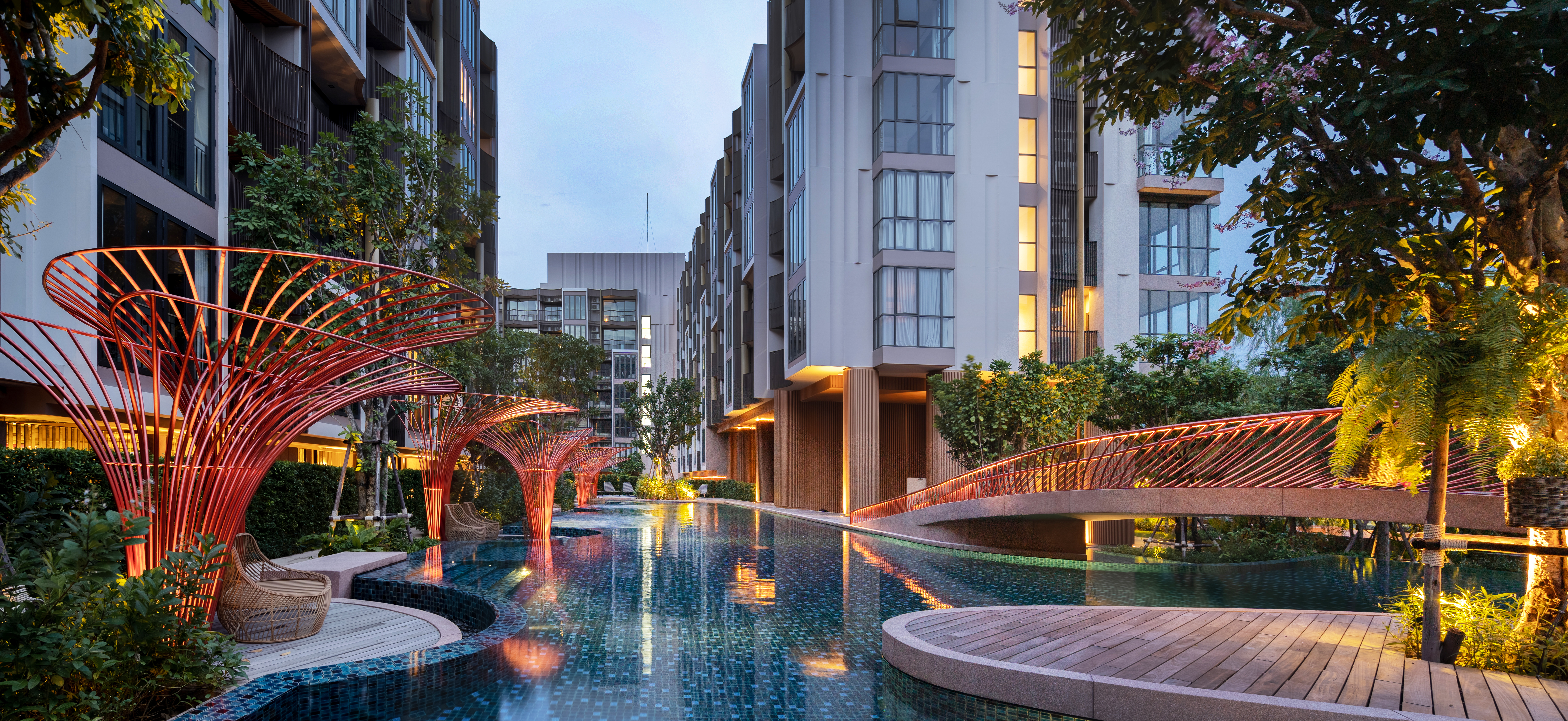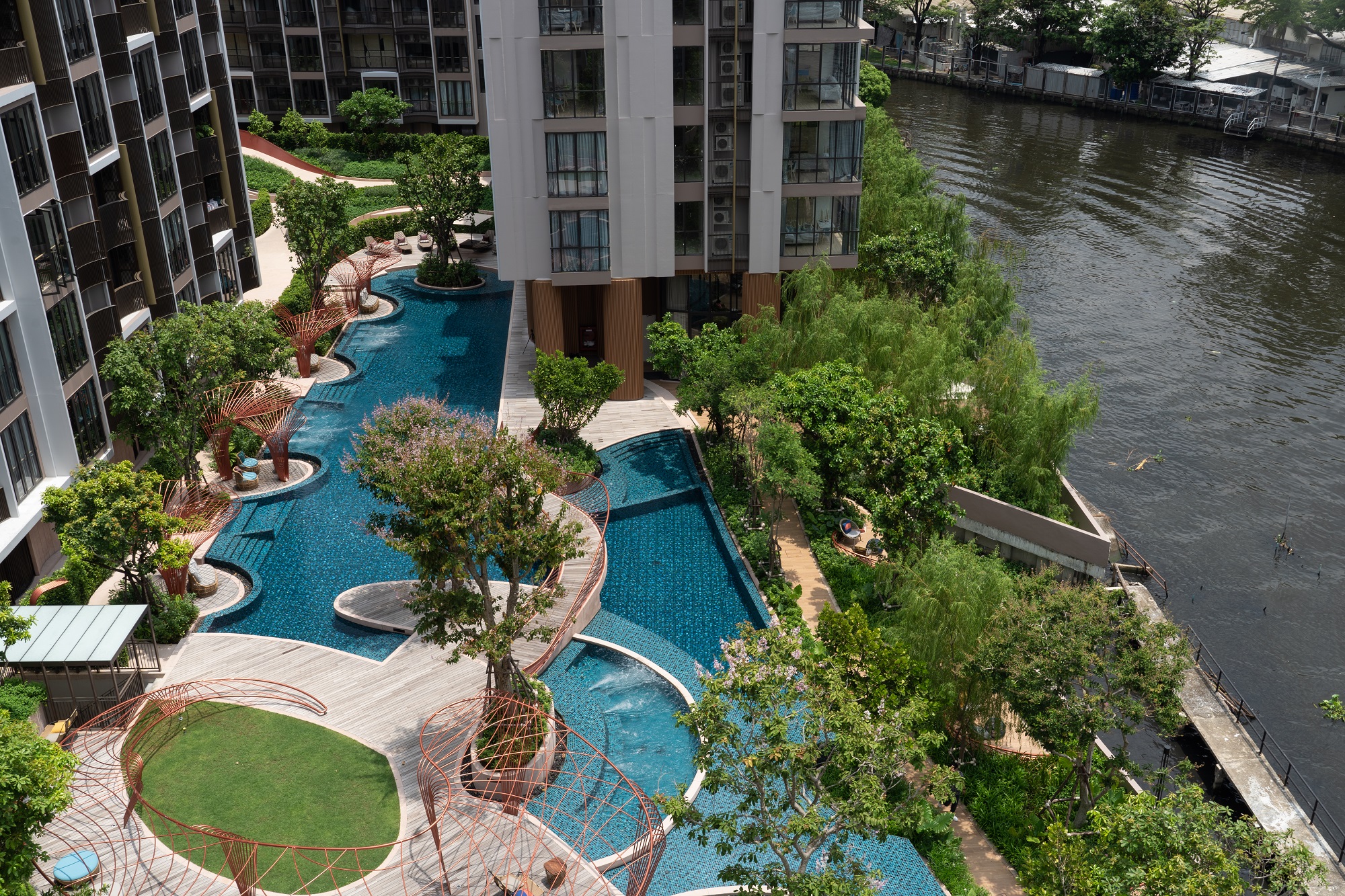 The entrance court is designed to resemble "a bamboo pavilion", attracting our focus when arriving. The flowing structure establishes a space connection through the cover walkway and drop-off's ceilings.
Approaching the main garden, residents will notice the "swirling bridge," a striking art piece in the garden, inviting us to the upper "Bamboo Living Garden", built above parking lots. Here, all can enjoy leisure time through indoor Coworking and Co-kitchen, along with resting in the outdoor terrace among greenery. Trails then continue to the "herbs garden," aromatic learning space before arriving at the swimming pool.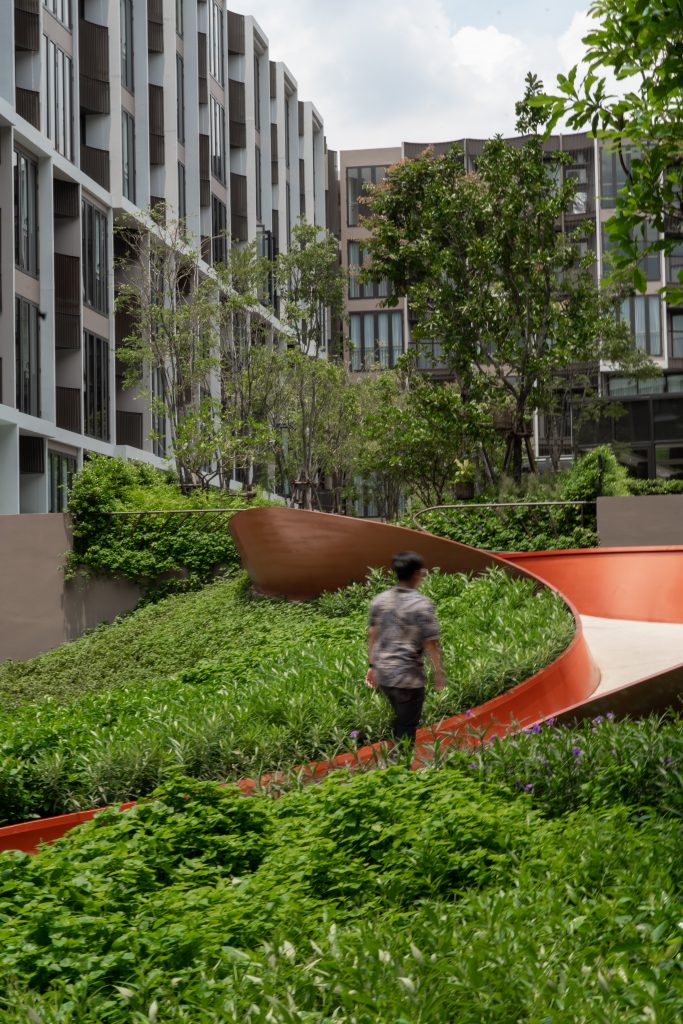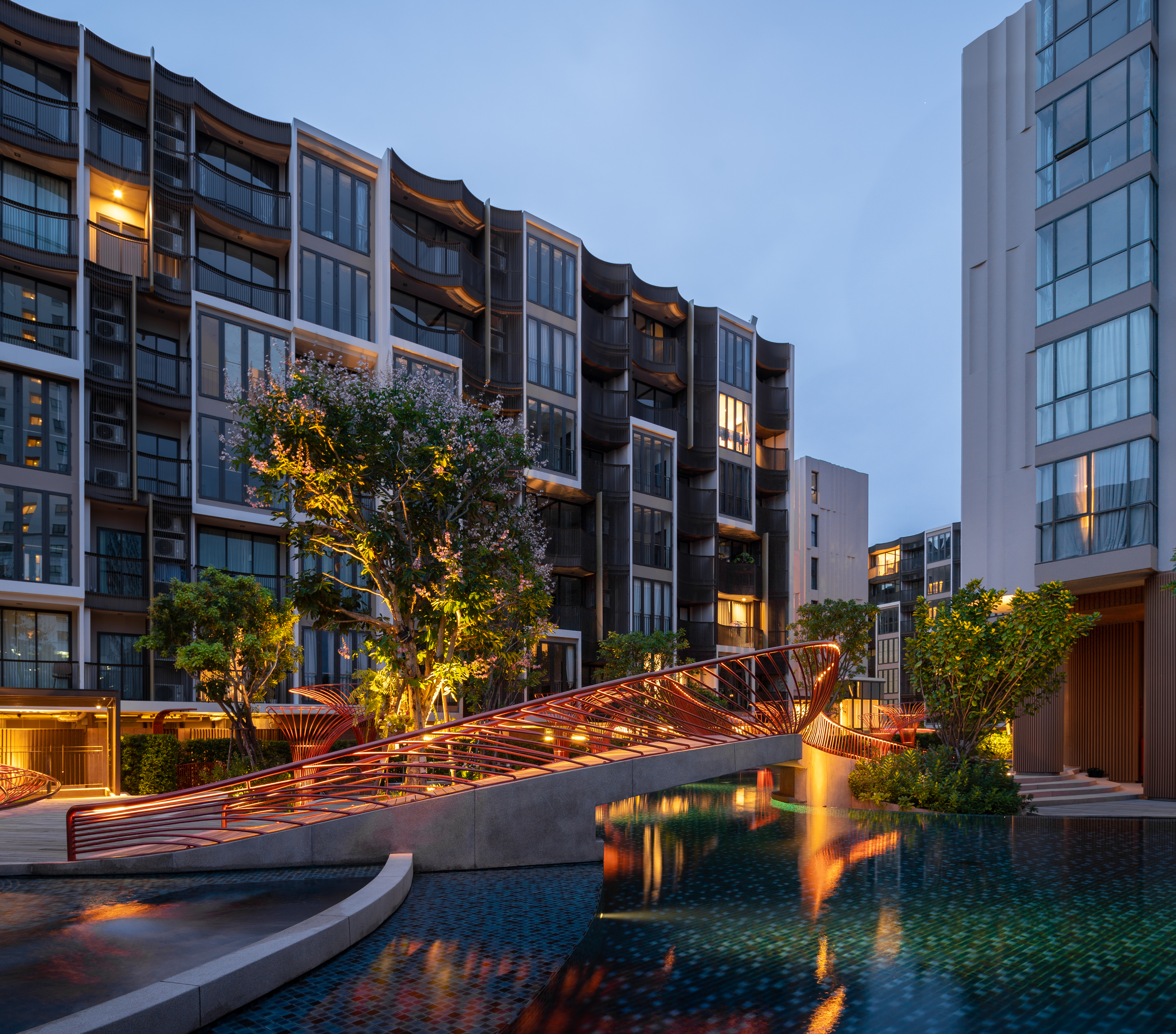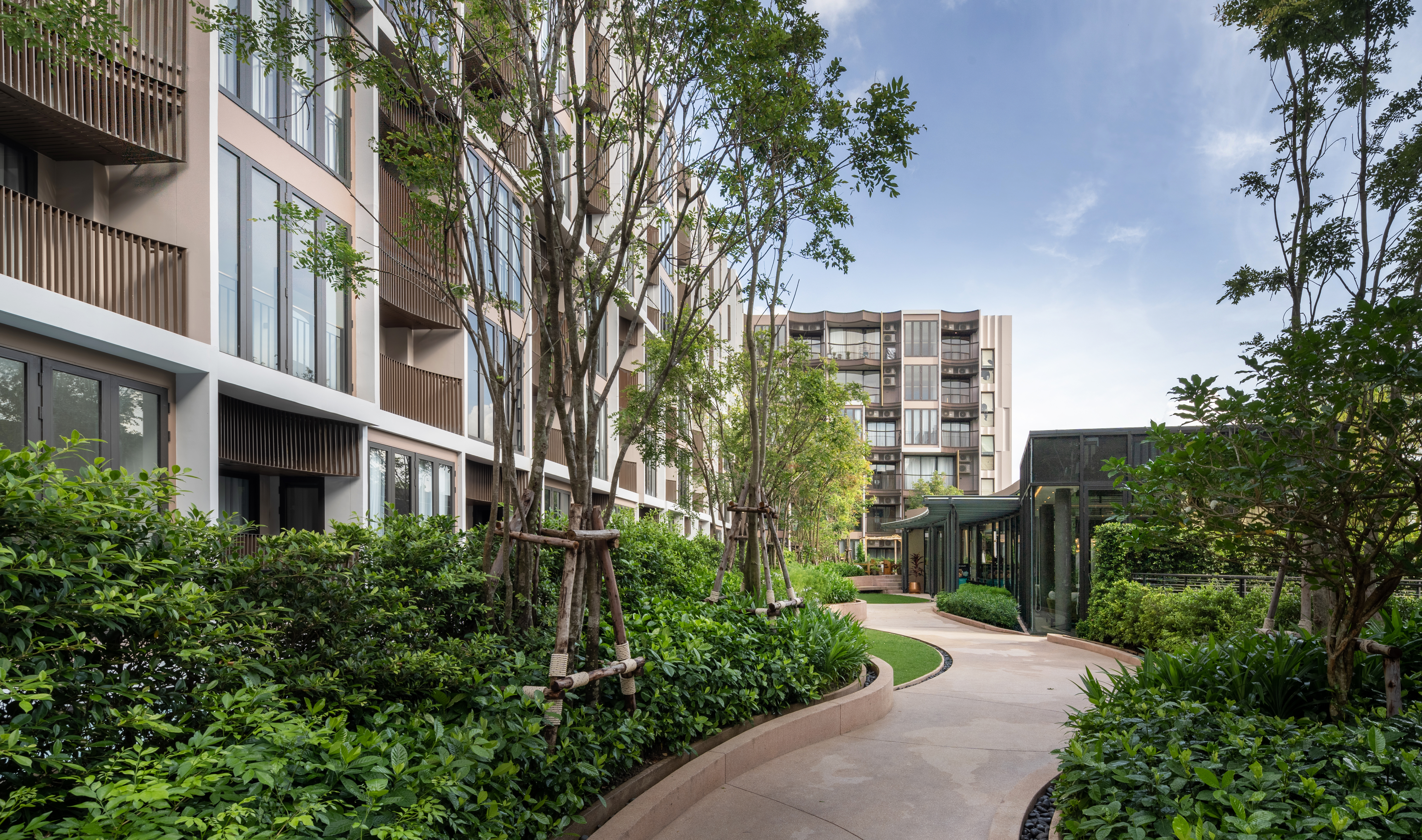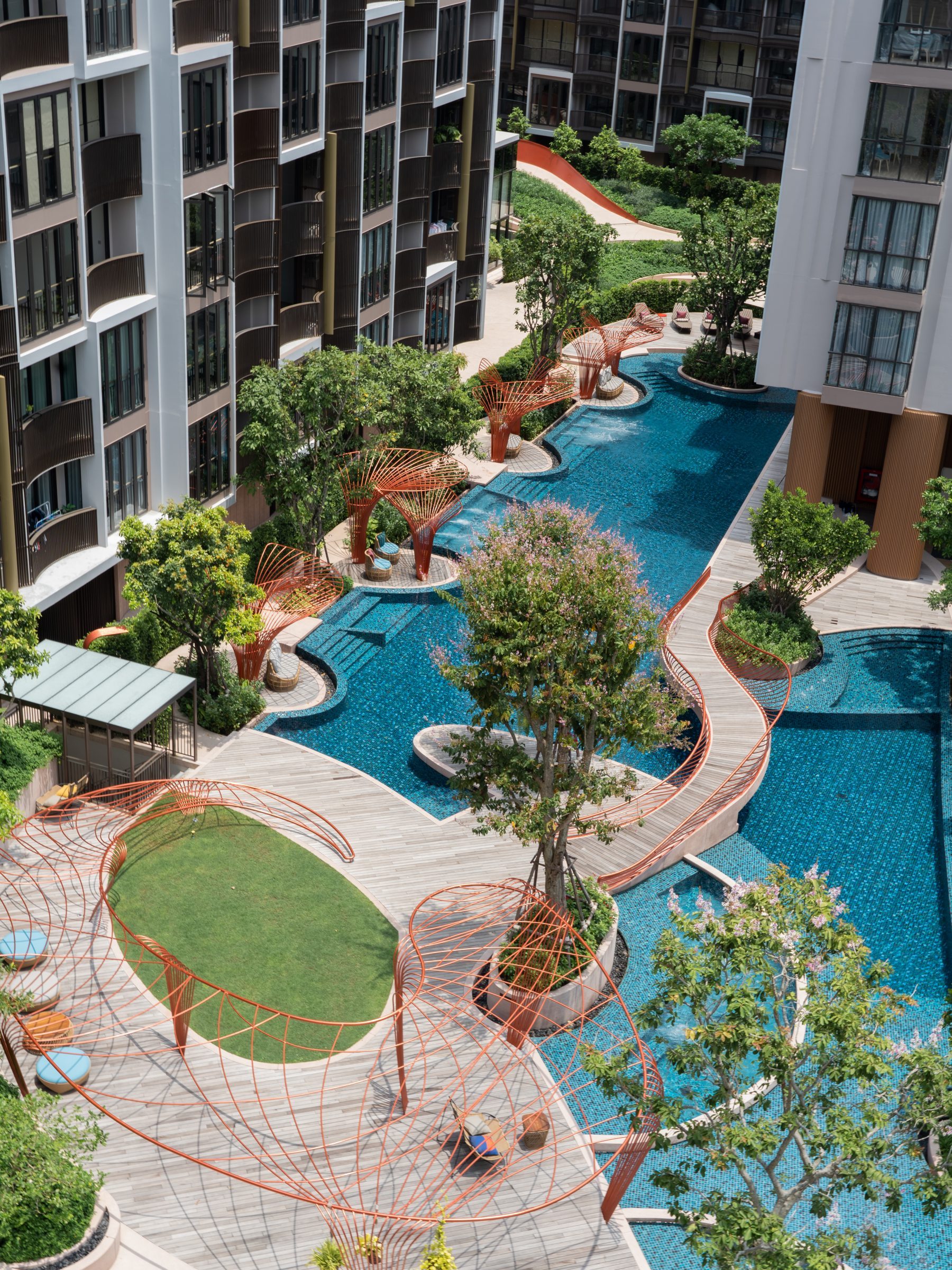 The engrossing swimming pool tends to be the project's main space that well connects every area together. It comprises Lap Pool, Jacuzzi Pool, Children Pool and Underwater Seatings beside "Bamboo Cabana," arranged in descending order with an open view to the canal. There is also "Bamboo Pavilion," where numerous activities occur, as well as the adjacent "Fern Garden" grown on berms that surround a courtyard. Here, people can spend their time with loved ones by resting on net hammocks, wooden terrace, and sunbathing terrace, observing the flowing waves and wind by the canal.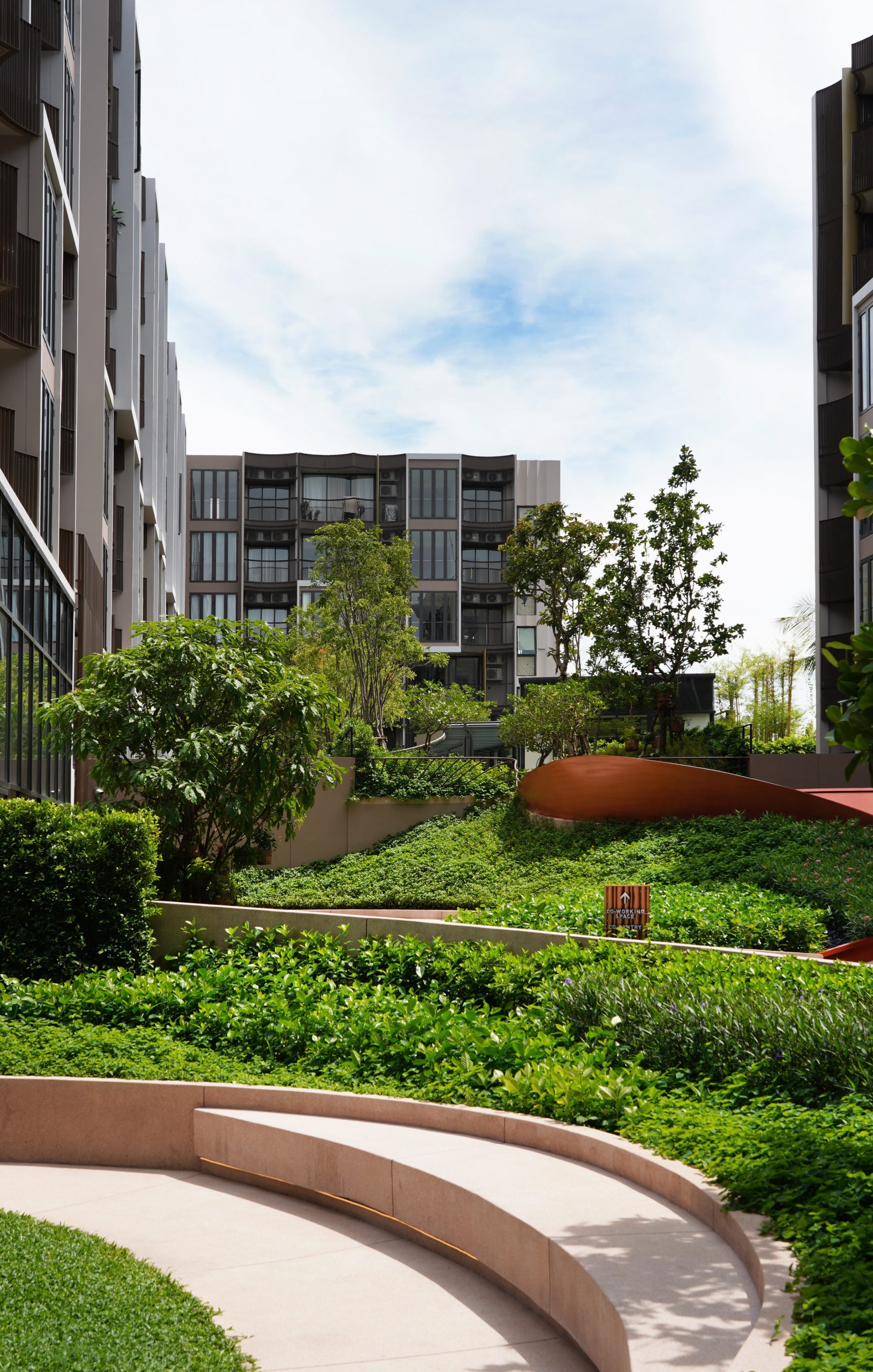 Kawa Haus is truly a lush landscape that blends the stream and flowing bamboo together, and perfectly offers the "Slow Lifestyle," amidst Bangkok Local Canal.