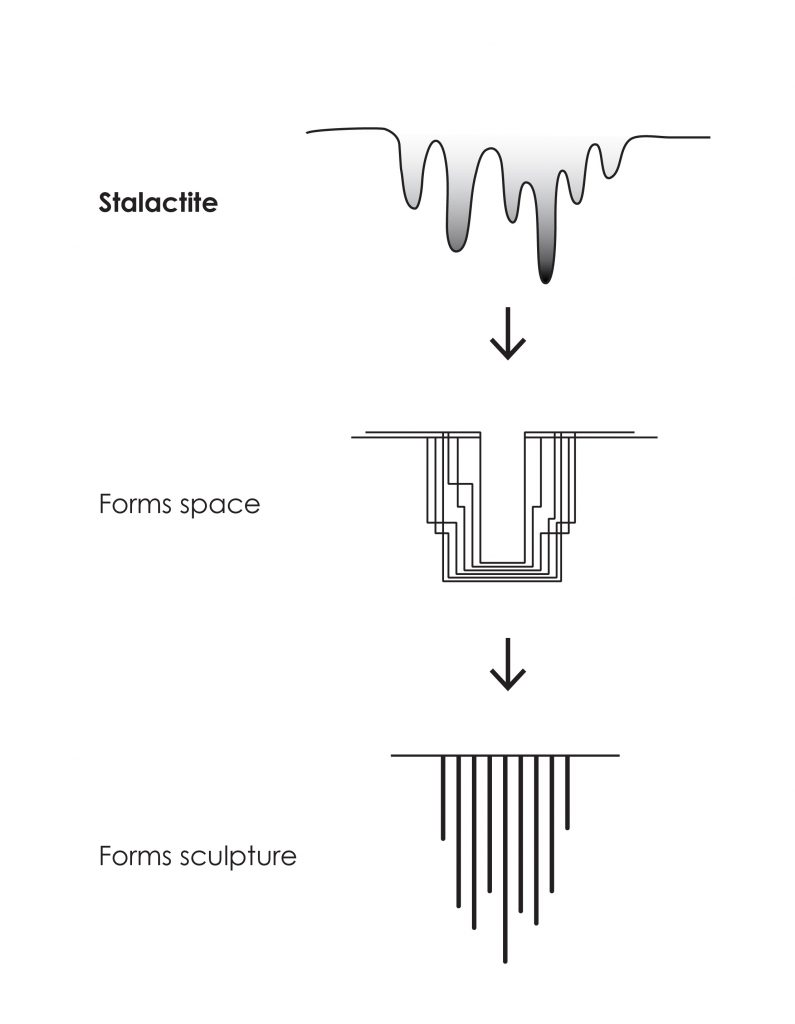 The setting of the given shaded landscape area under building canopy has inspired the main concept. Resident arrive home into a grand cave-like hall beneath the building with hundreds of 'Floating Sculpture' symbolising stalactite at the centre as focal point
Project Information
Name of Project: Hyde Condominium Sukhumvit 13
Client: Grande Asset Hotels & Property Public Co., Ltd.
Category: Residential
Location:   Bangkok , Thailand
Design Period: 2012-2014
Completion Year: 2014
Site Area: 4,950 sq.m.
Collaborators: The Office of Bangkok Architects (OBA)
Photographer: Wison Tungthunya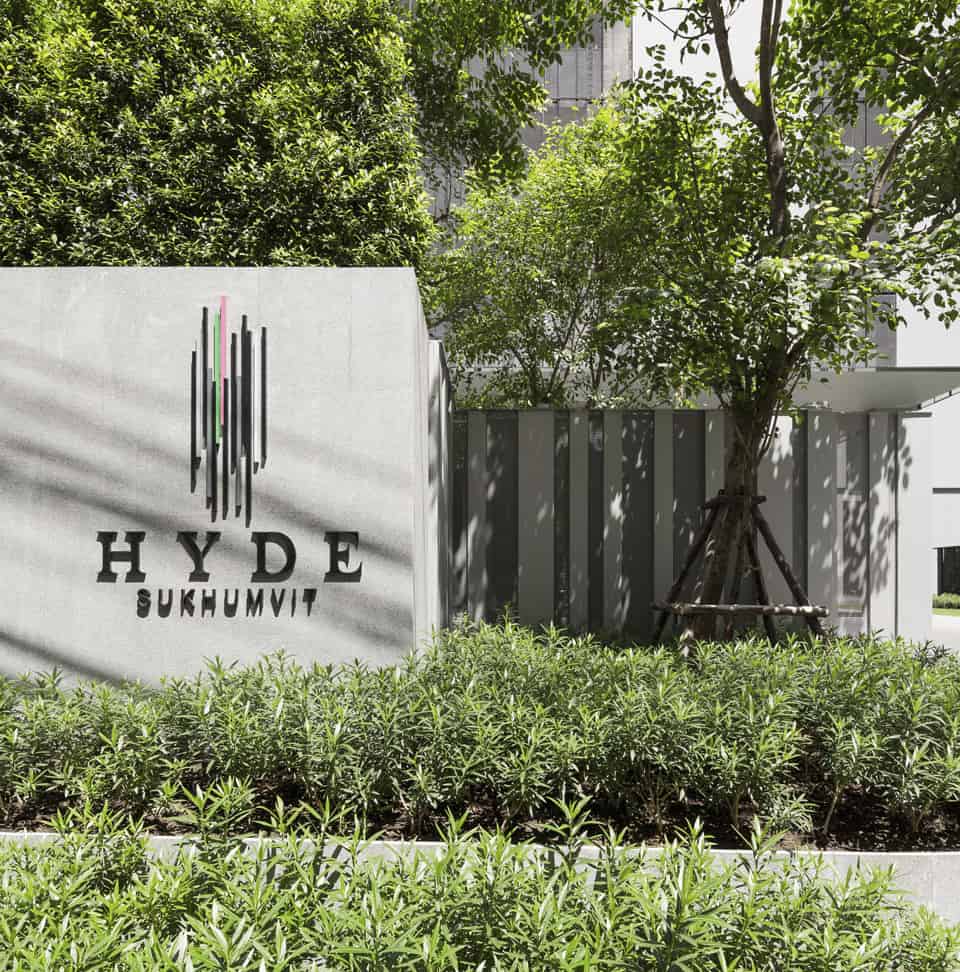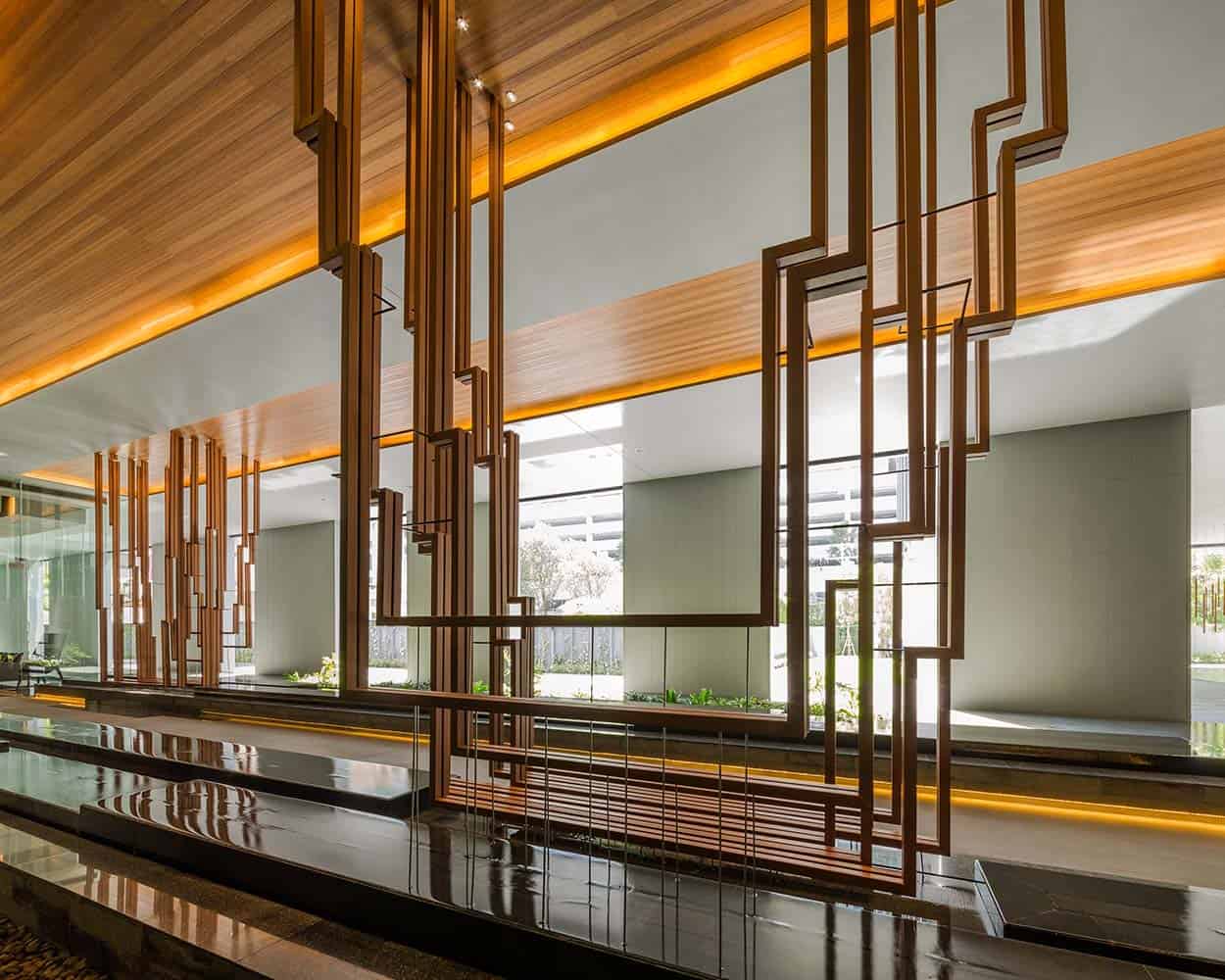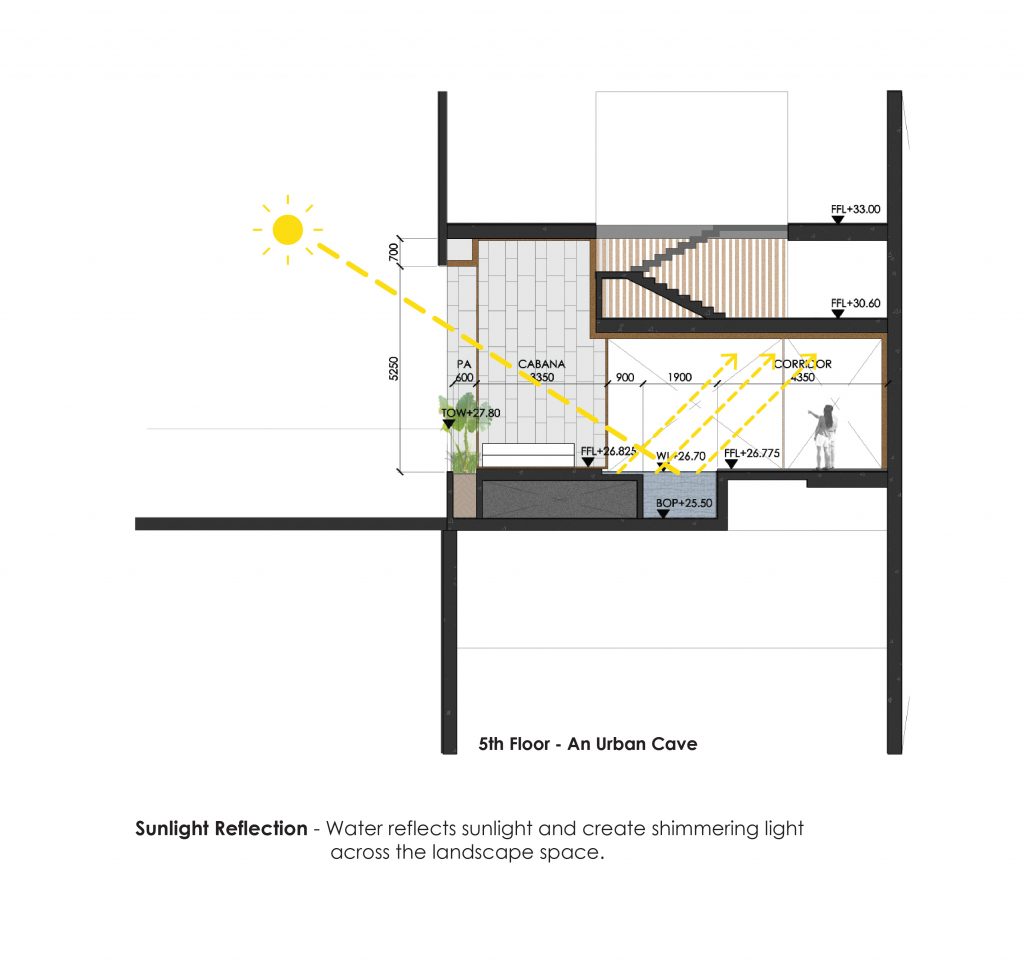 Cave concept continues at the pool deck on 5th storey. Landscape space is uniquely carved with wooden surface from wall to ceiling covering various outdoor activities. Wooden lattice dropping from the ceiling at random place define semi enclosure cabana for private lounging amidst lush carbon absorbing/wildlife attracting plants as surrounding. These cabanas are well equipped with modern information technology such as wireless charger, Bluetooth speaker to enrich new urban generation lifestyle.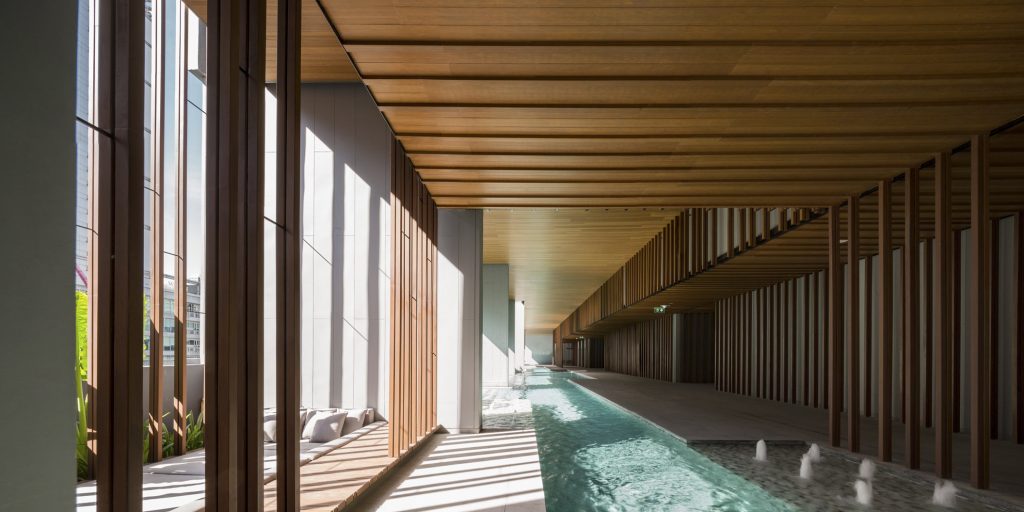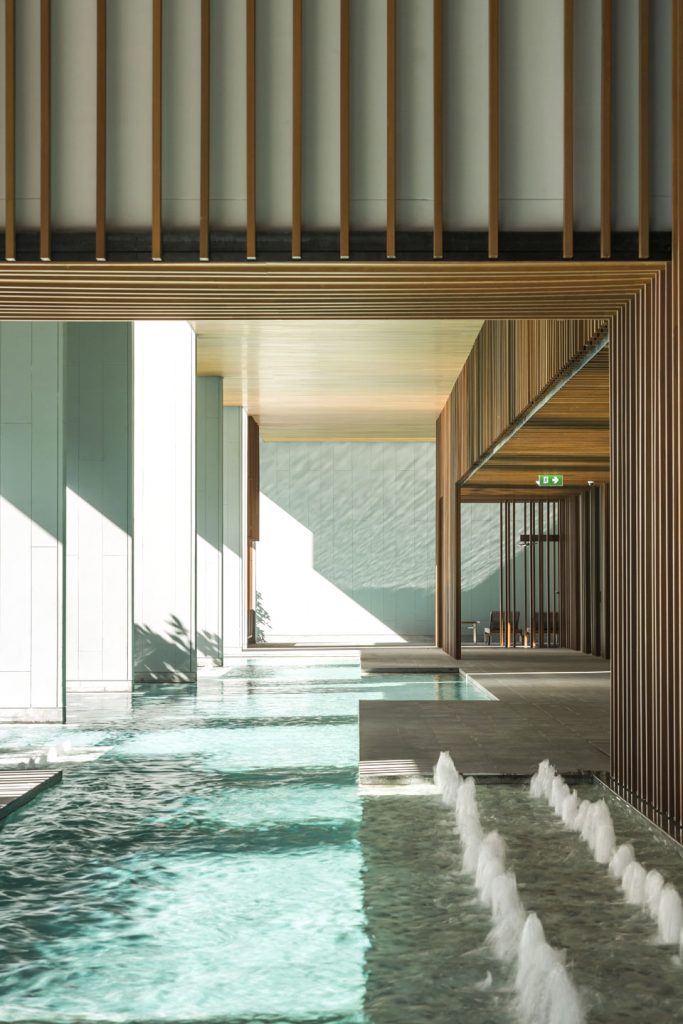 Interlocking water body of swimming pool, spa seat, and spa bed pass though entire landscape recreation spaces to help cooling microclimate and to offer a variety of swimming experience.
This cave is created as an urban sanctuary for both human and wildlife.