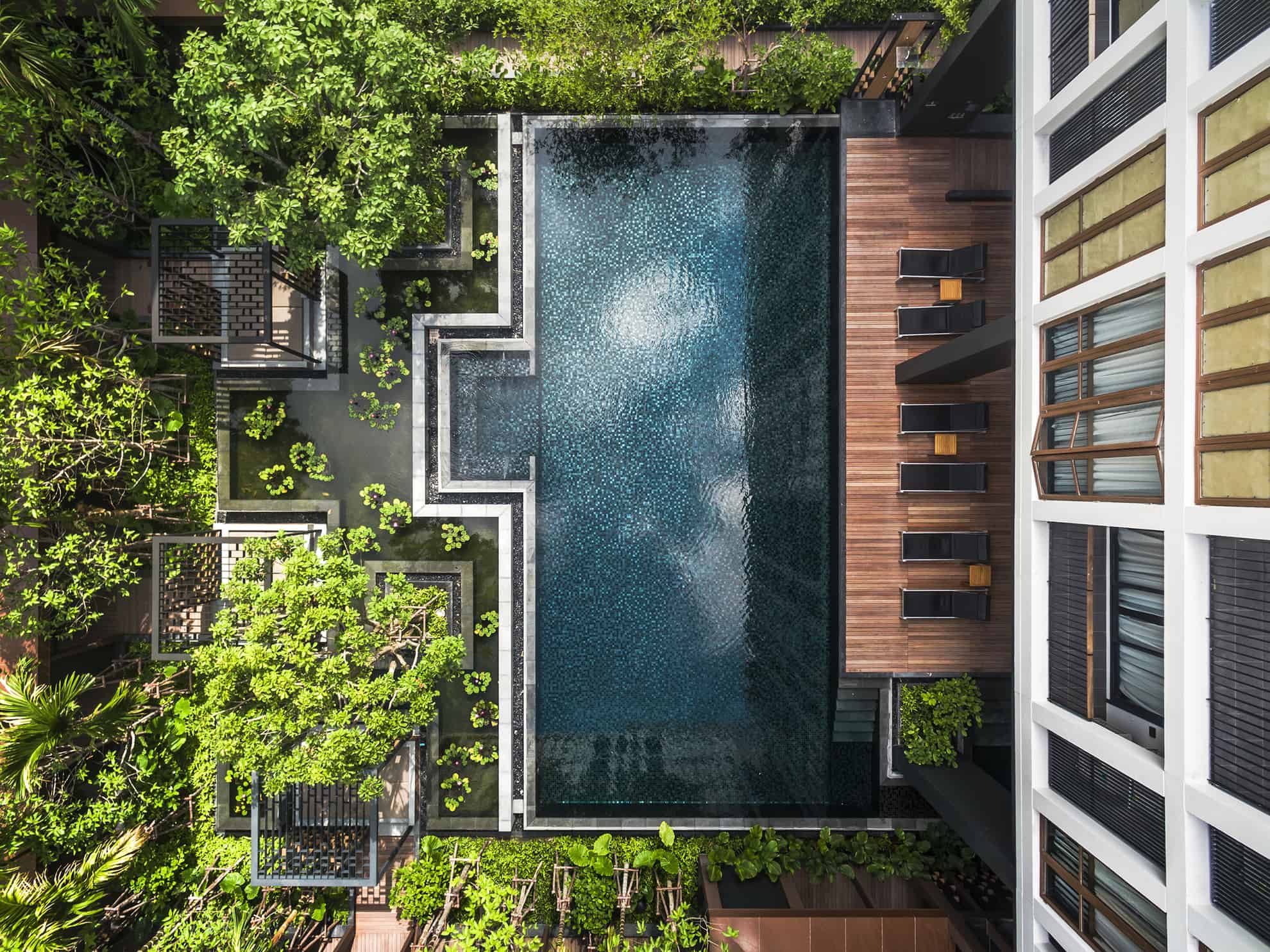 Project Information
Name of Project: Hasu Haus
Client: Sansiri PCL
Category: Residential
Location: Bangkok, Thailand
Design Period: 2013
Completion Year: 2016
Site Area: 2,470 SQ.M.
Collaborators: Soomdoon Architect
Photographer: Wison Tungthunya
Awards: IFLA ASIA-PAC 2017; Award of Excellence in Residential Category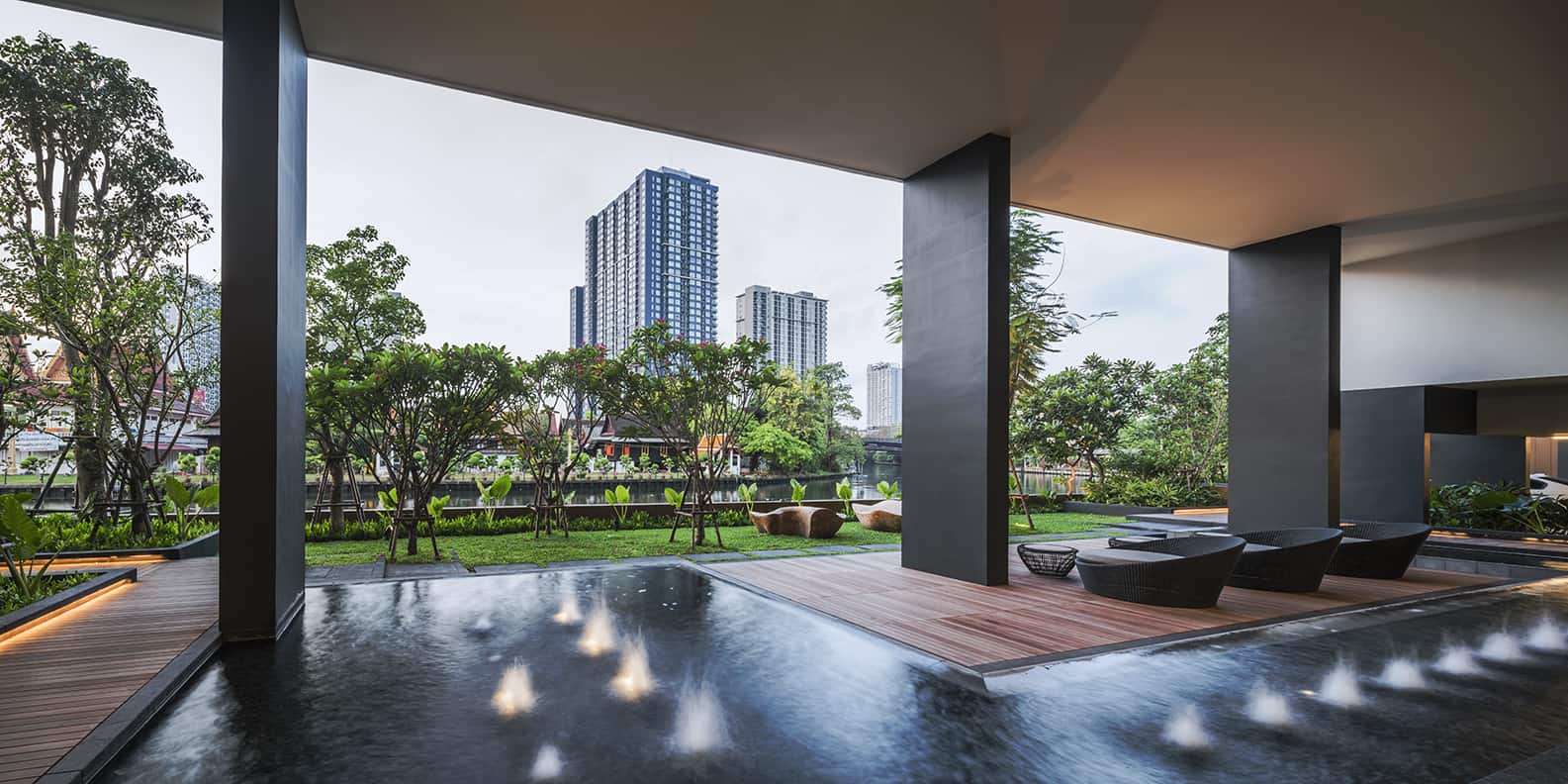 Hasu Haus is the condominium development situate amongst the tranquil neighbourhood along Pra Kra Nong canal. As the surrounding environment context, the landscape feature of Hasu Haus project is designed to reflect the idea of "living with water" and "slow life". The landscape concept is trying to interpret the traditional Thai landscape space of "Baan Saun"( Home  Garden) where composed of water lily pool which seamlessly connected with the swimming pool. The water court will be surrounded by lush tropical planting along with timber boardwalk.
Apart from the garden area at first floor. It has the roof top garden on the Clubhouse building which use "Garden at the top of the hill" as a concept design. Feature tree at roof top garden surrounded by large terraces with natural meadows and open view to the green space outside.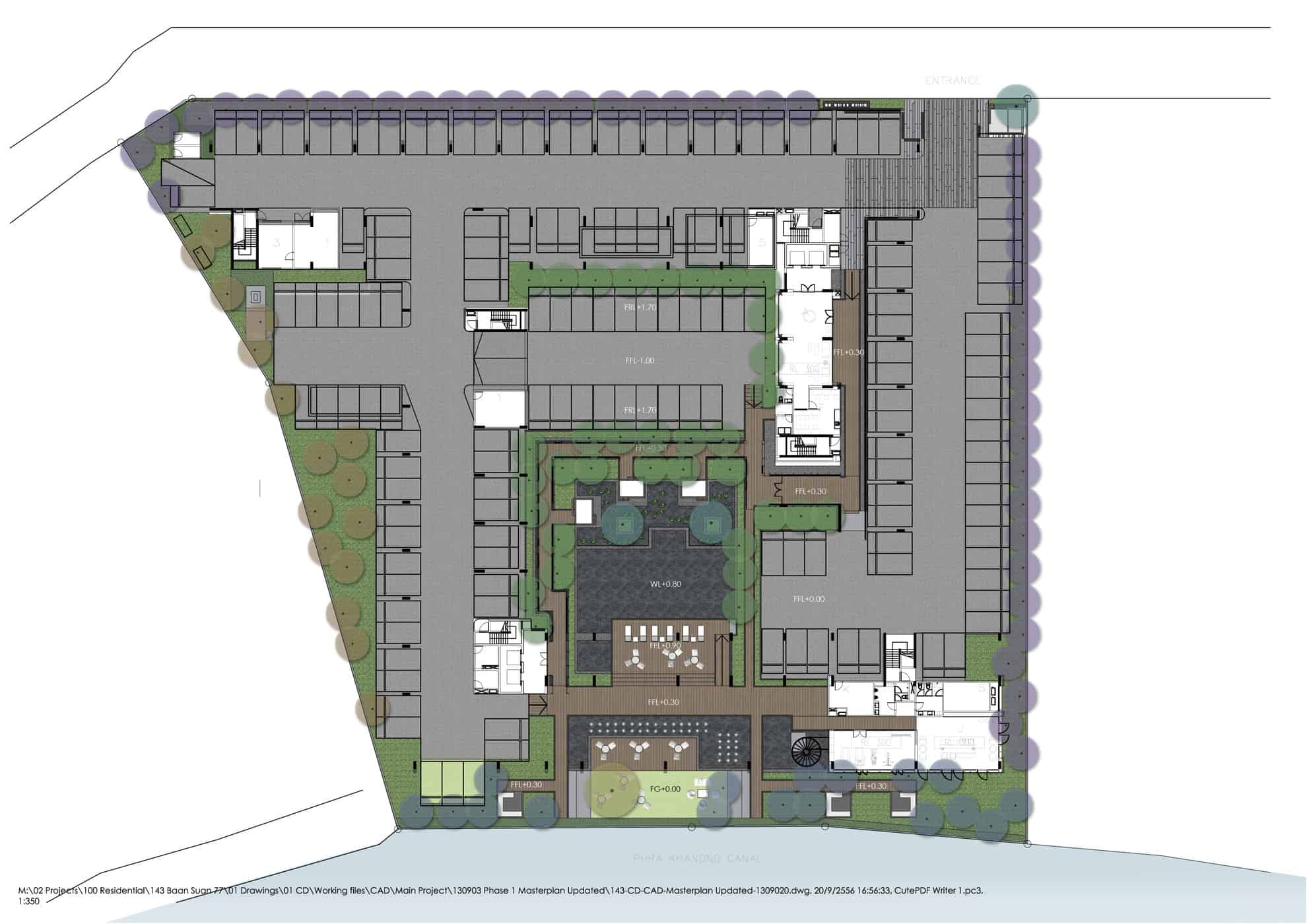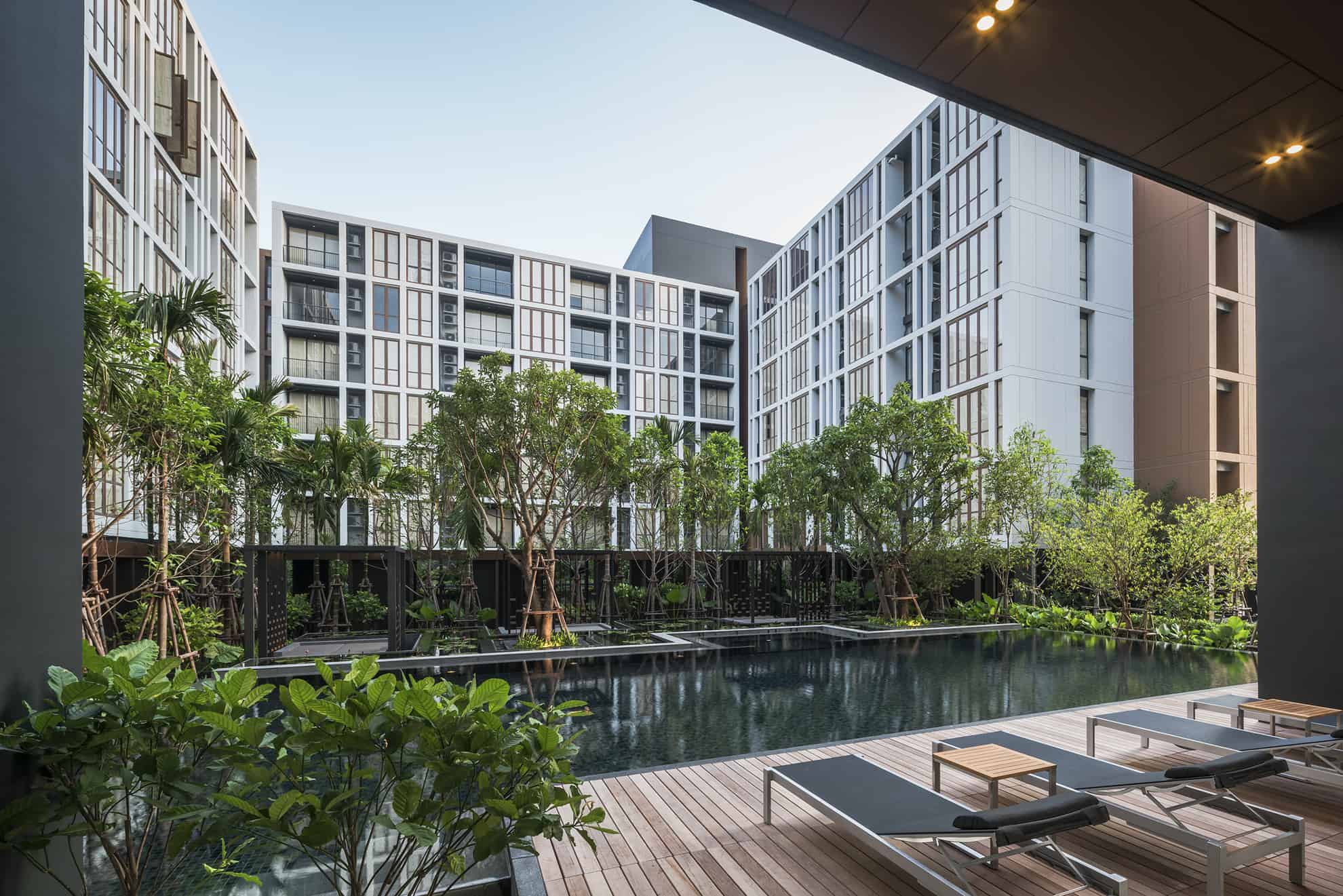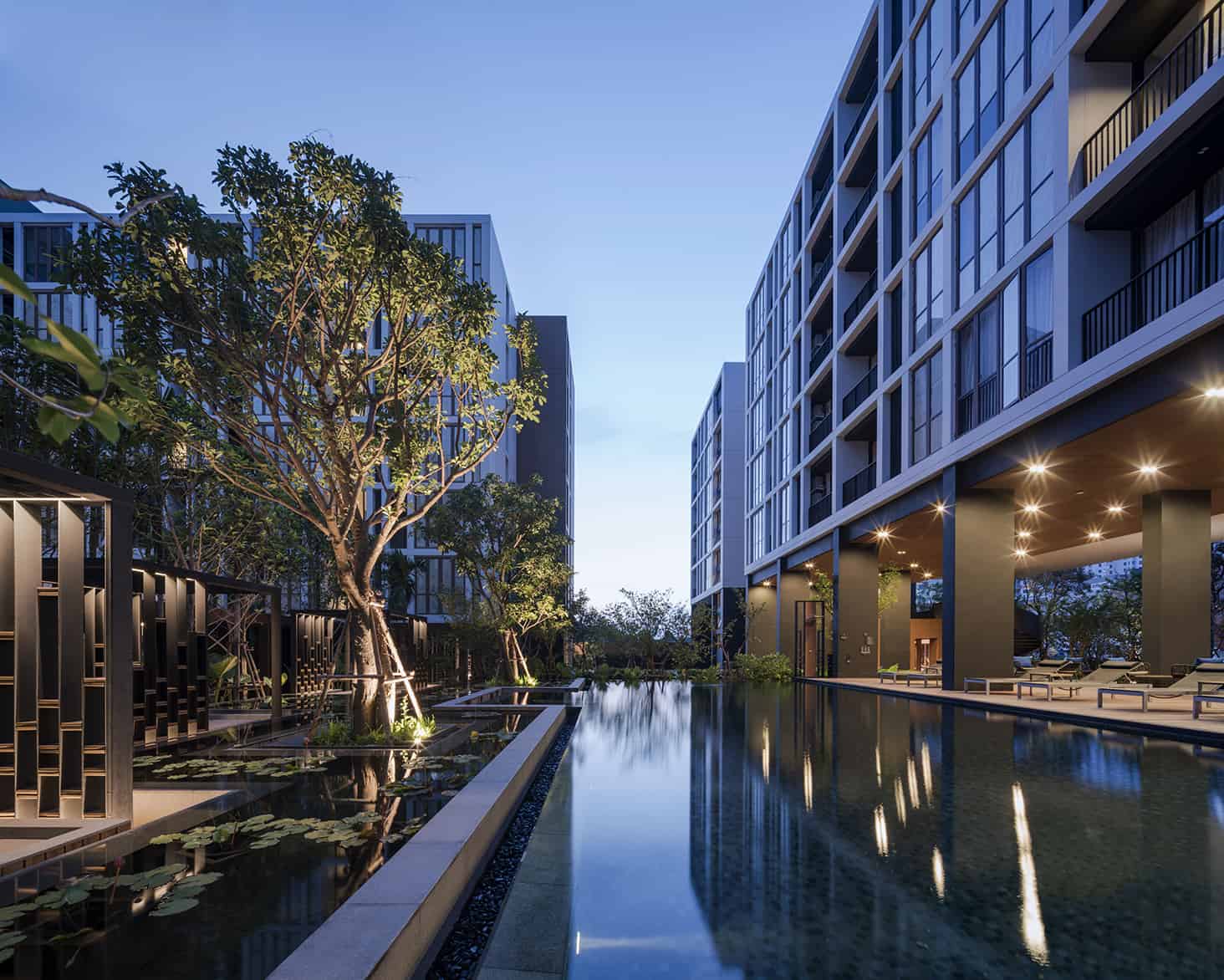 The Main Swimming Pool 
The main swimming pool is the main activities area of the project. The timber pool deck is raised to takes advantage of the view towards the waterfront. The pool comprises of these features; long poolside timber deck with comfortable outdoor furniture, a deep lap pool overflowing the surrounding planting, pool seats, and a kid's pool.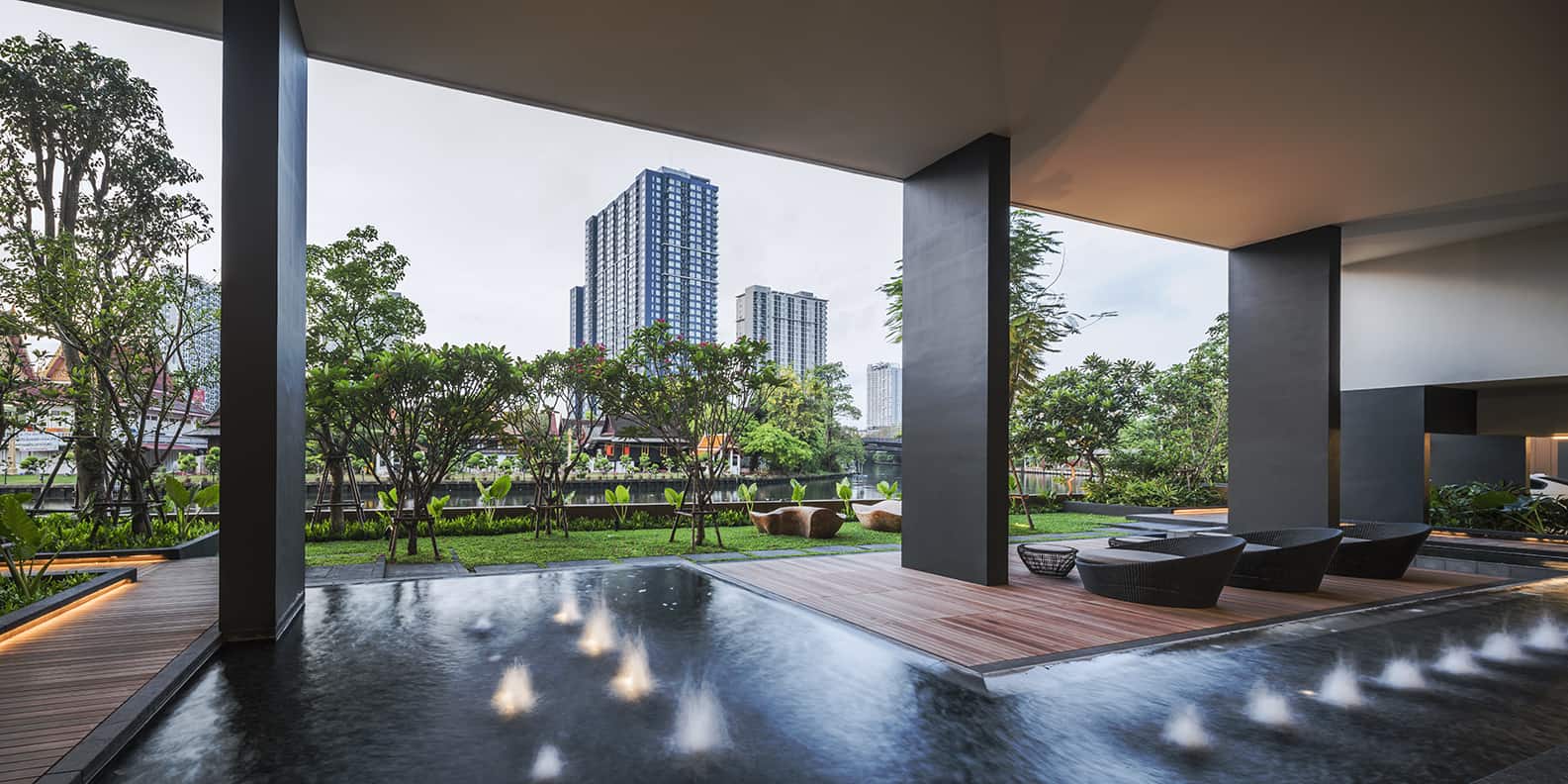 The Water Lily Pool;
The "water lily pool" is designed to be a signature of the landscape space to create a reflective effect of the surrounding area. The water from to pool is overflowing along the pool edge to create a tranquil water sound effect. There are two nos. of feature trees (Indian Oak) locating within this pool to provide a nice focal point.