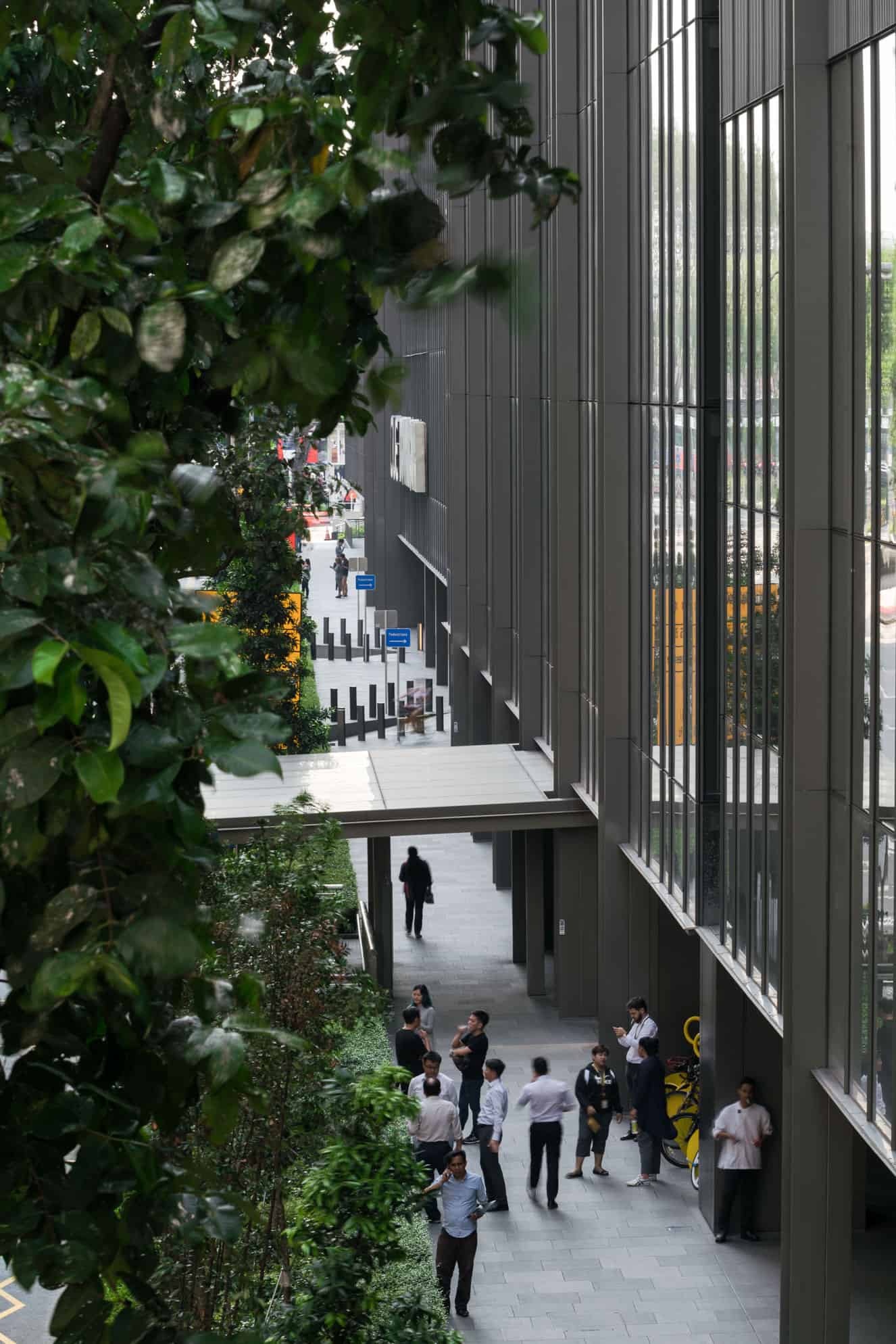 Project Information
Name of Project: OUE Downtown (6 Shenton Way)
Client: OUE (Overseas Union Enterprise limited)
Category: Commercial & Mixed use
Location:  6 Shenton way, Singapore
Design Period: 2013-2017
Completion Year: 2017
Site Area: 11,020 sq.m
Collaborators:
Architect: DP Architect Pte. Ltd., SCDA Architects limited
Interior Company:
M&E :  EED WSP Co., Ltd.
C&S Engineering : KTP Consultants Pte. Ltd.

Photographer: Wison Tungthunya,
Awards: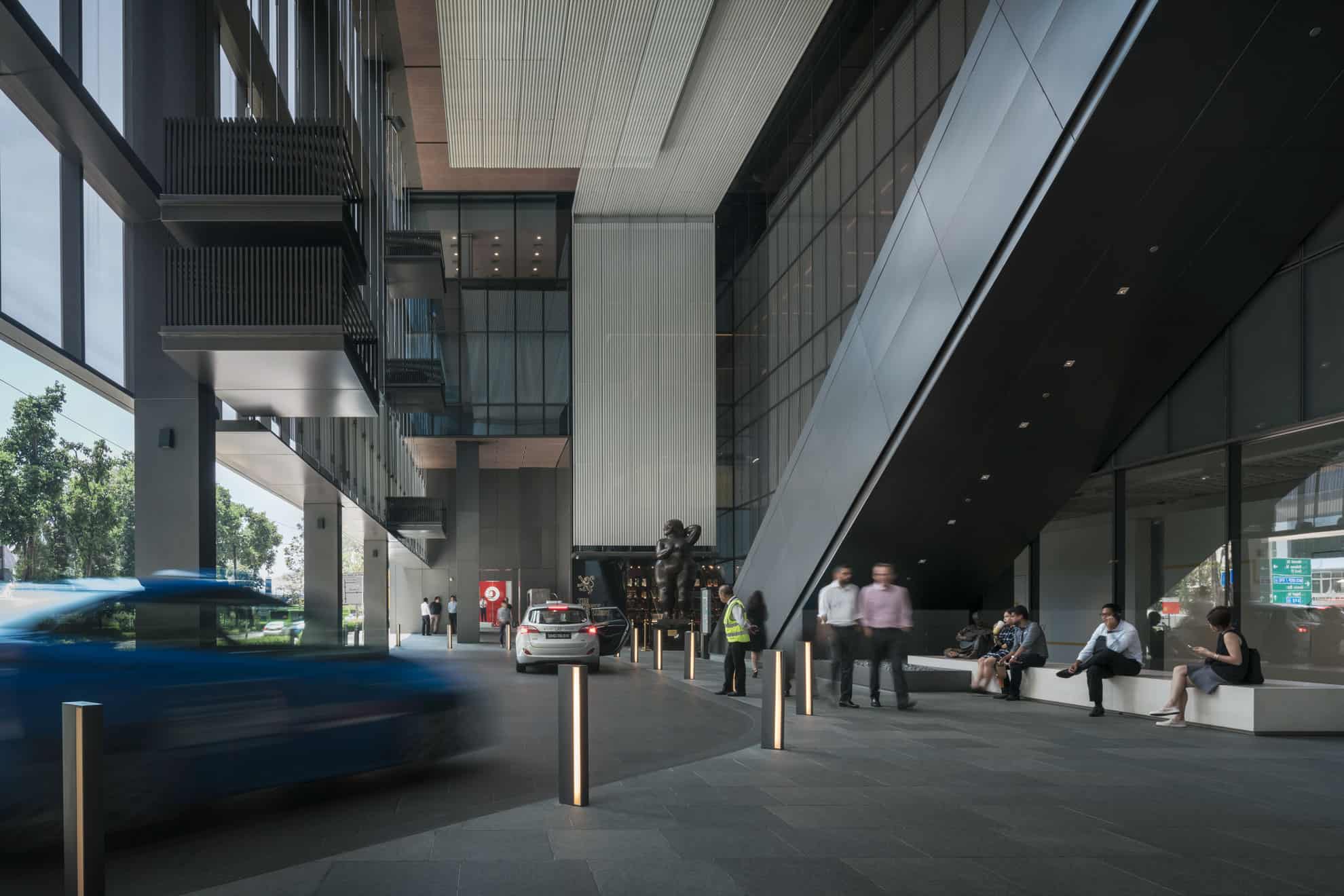 The project's landscape is divided into 4 zones.
1.A walkway along frontage area of the project
The 1 km. long walkway is designed under control of URA and NParks to maintain Shenton Way Street's overall design, and standard quality of public walkway. Existing trees are preserved, and rearranged together with new trees into a beautiful orderly pattern that creates attractive scenery for passersby. Universal design is also applied to the walkway design to maximize urban flow and make the most of the space.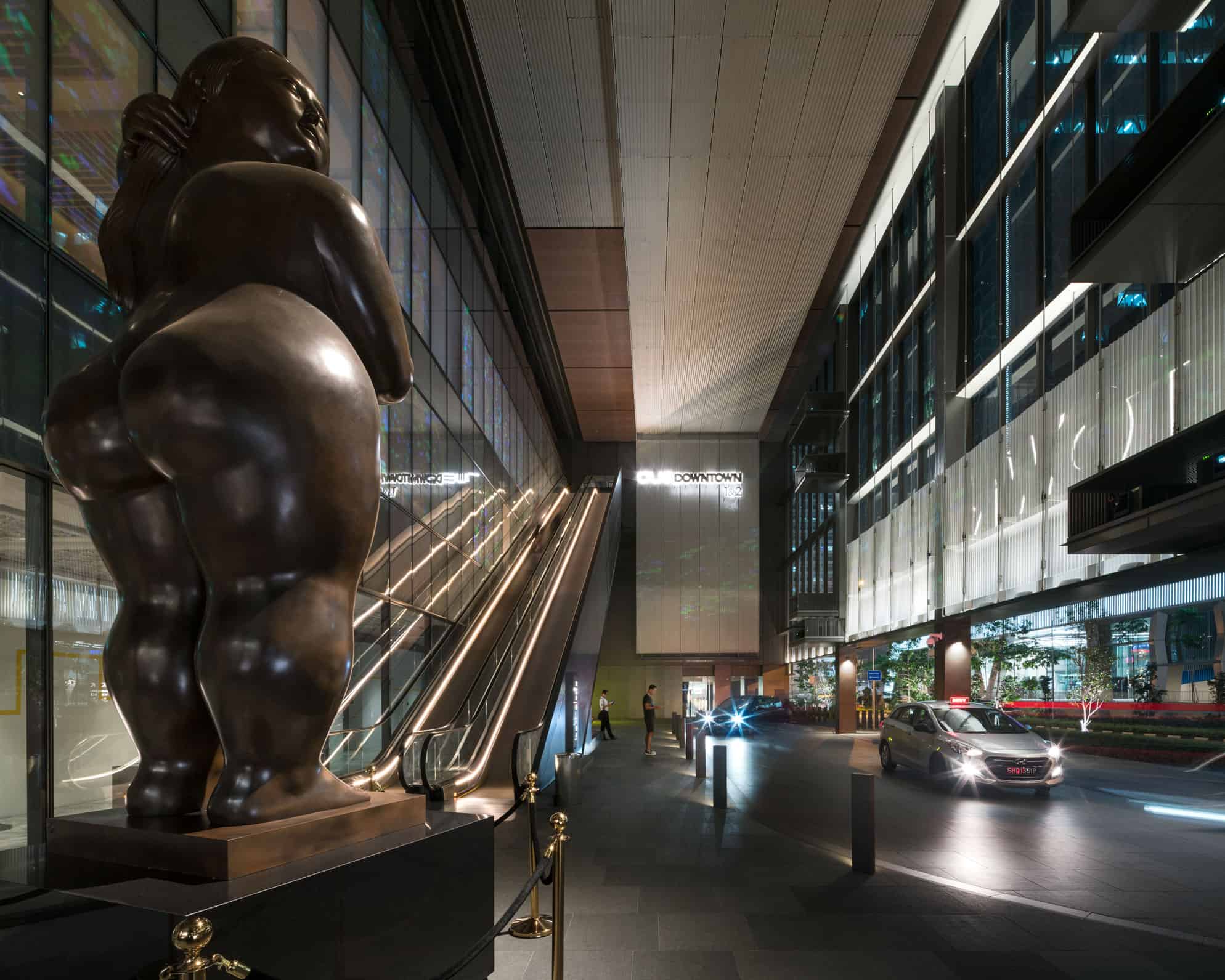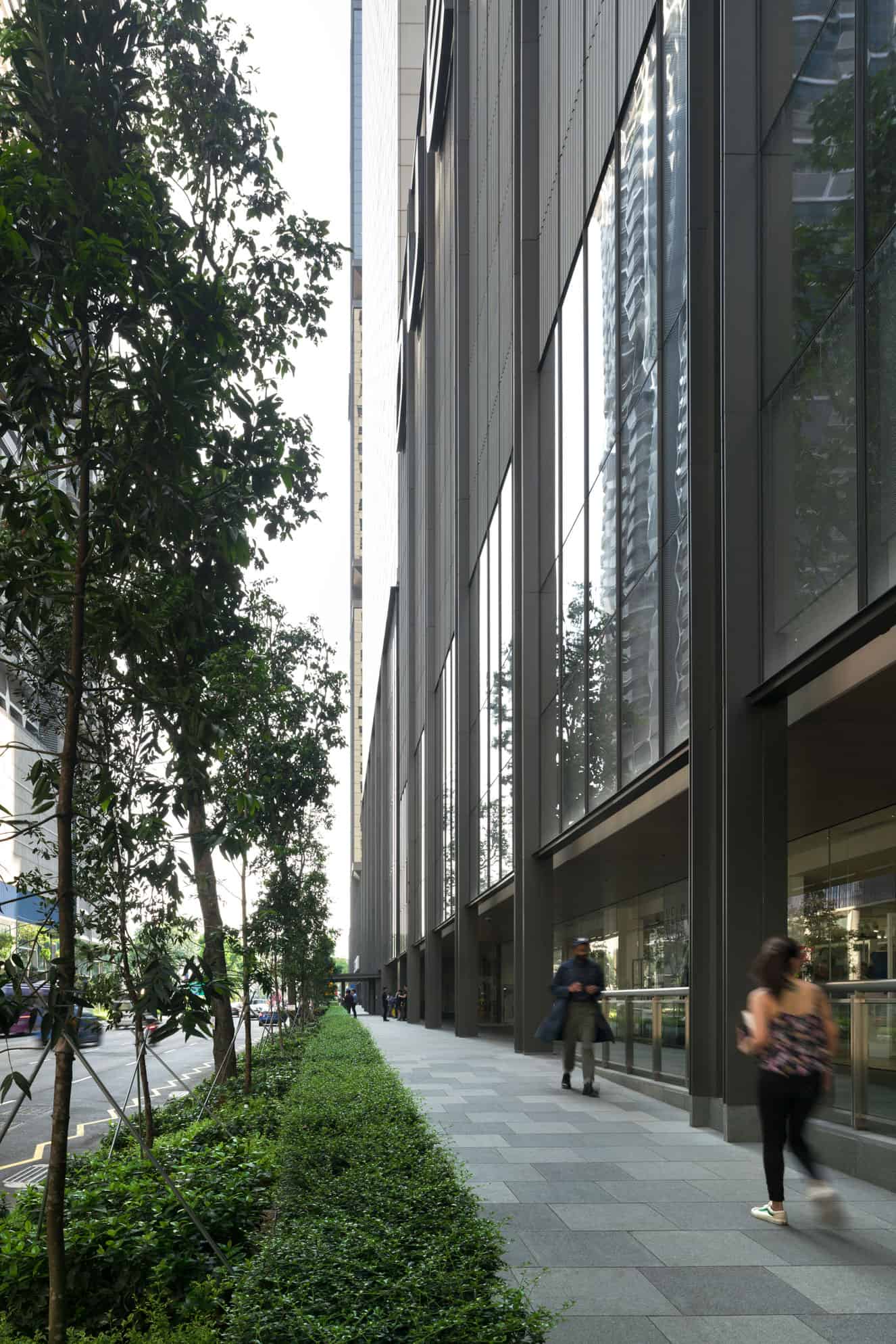 Outdoor seating area on the 4th floor
The seating area is located on a corridor between an office lobby and a commercial area. The step seating area on elevated slopes helps hiding buildings on the background. Surrounding diverse planting species invites people to hang out and indulge in nature. A waterfall creates soothing natural sound and microclimate all day long.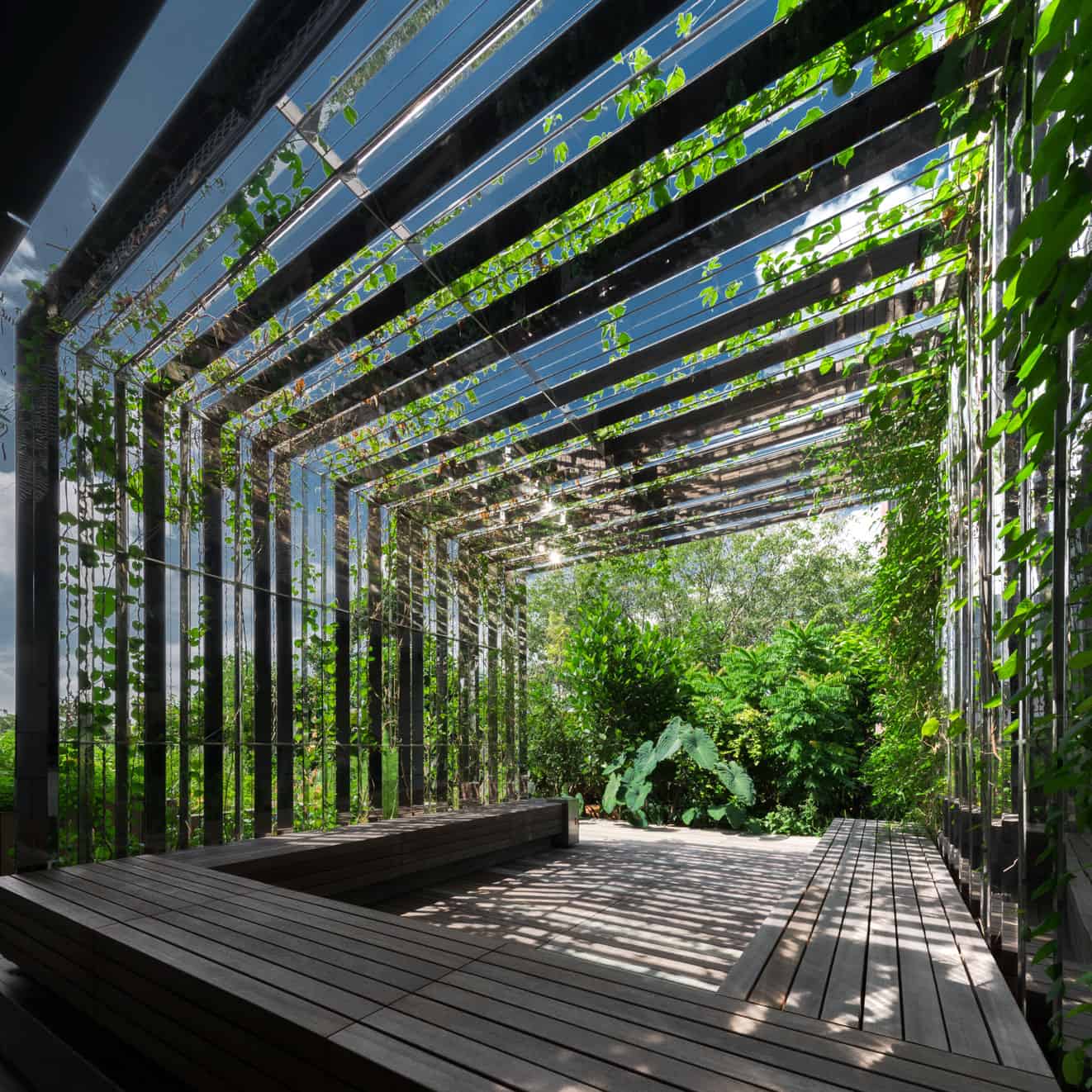 Interactive edible garden on the 5th floor
An outdoor corridor on the 5th floor, linking a restaurant and a gym, is a public area. Garden plots in the area are thoughtfully designed to be easily accessible and maintained. In collaboration with Singapore's Edible Garden team, the planting species are carefully selected to ensure appropriate indigenous species that are tolerant of the local weather, and require lower maintenance. Interactive activities are offered to the public to grow, take care and harvest vegetables and fruits. Group seating is also provided in the area for passersby or visitors who come for exercise.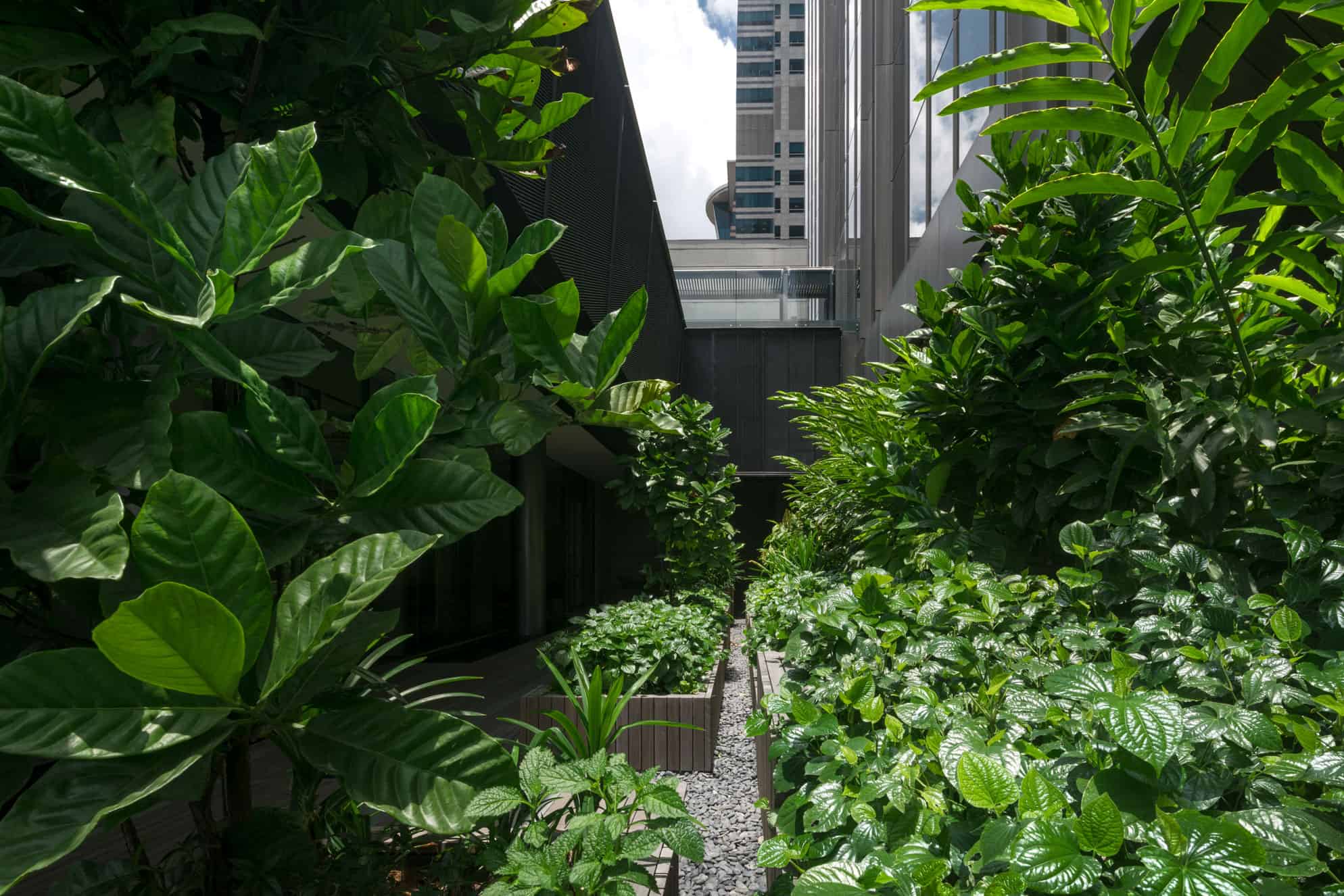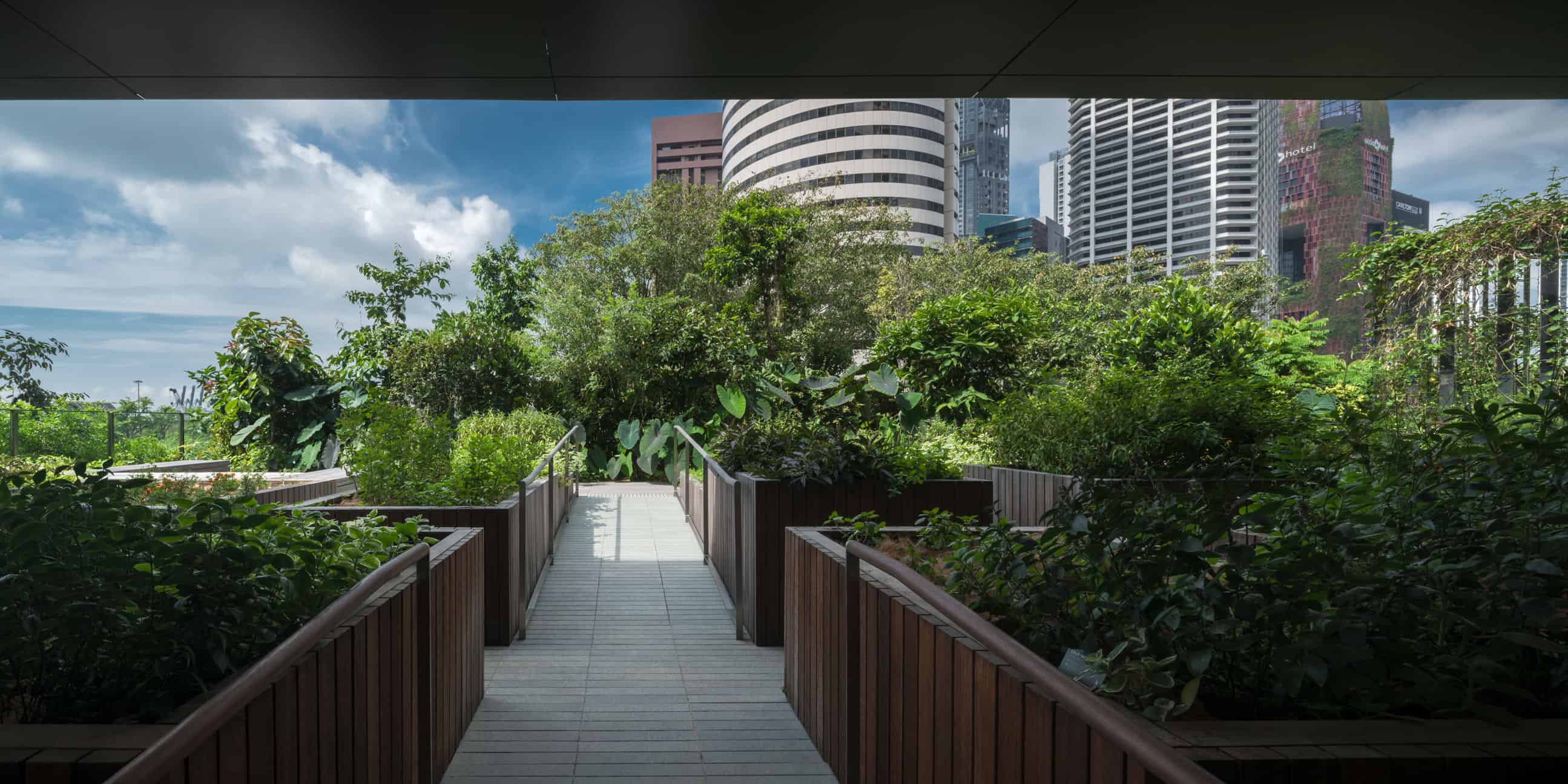 Oakwood Hotel's swimming pool on the 7th floor
An infinity swimming pool is provided for guests to enjoy water activities and sunset view. Various planting species interlocking with modern sharp-edged line of water feature and timber deck create a unique character for the space. A pool deck and cabanas specially designed to be perfect spots for catching the view of Shenton Way and the ocean. A fitness, outdoor shower and breakfast lounge on the floor are all surrounded with serene greenery.