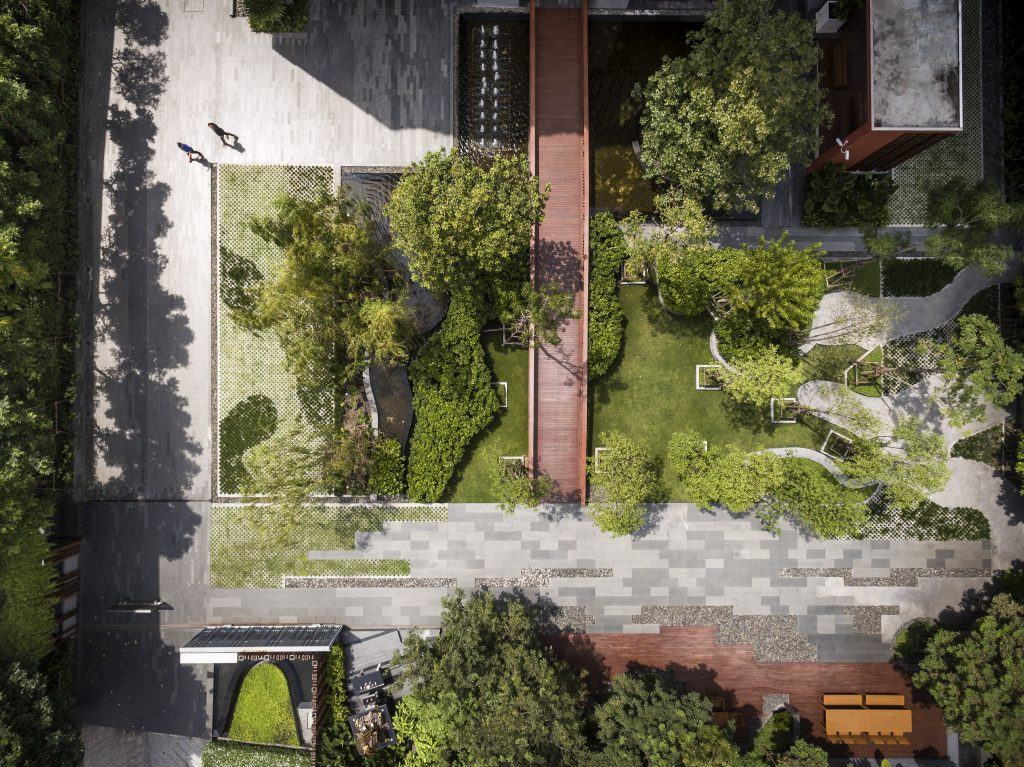 Project Information
Name of Project: The Parco
Client: Supreme Team Co.,Ltd.
Category: Residential
Location:   Bangkok , Thailand
Design Period: 2010-2012
Completion Year: 2014
Site Area: 4,584 sq. m.
Collaborators: 
Photographer: Wison Tungthunya
Awards:
TALA Professional Awards 2015: Honor Awards
BEYOND GARDEN: INTEGRAL LIVING TERRITORY
The Parco Condominium is a 28 story high residential development located right in the centre of Bangkok on Nanglinchee Road, Sathorn district. The Parco stands within a high density urban community, near Bangkok's BRT (Bus Rapid Transit) system network which makes the area a busy and fast paced environment. This resulted in demand for a peaceful and relaxing space for residents of the Parco Condominium.   
The concept of landscape design follows the overall design concept. 'PARCO' derives from 'Parc', meaning garden/park in French. The idea of a family living space and park catering for all generations is designed with a simplified natural landscape concept. Additionally, the landscape design does not only aim for a garden with aesthetical qualities, but also a garden that is an integral living territory for its users.
The landscape area is divided into 2 main spaces, the Ground Floor and the Sky Garden on the 8th Floor. The Ground Floor area is designed to be a recreational park with features such as a small pond, water feature, garden, BBQ deck and a feature wooden bridge which connects the entrance area with the semi outdoor lobby terrace. The park acts as a transitional element between public recreational spaces and a more private living space. Along the journey between 2 spaces, users are allowed to walk pass through different designed elements.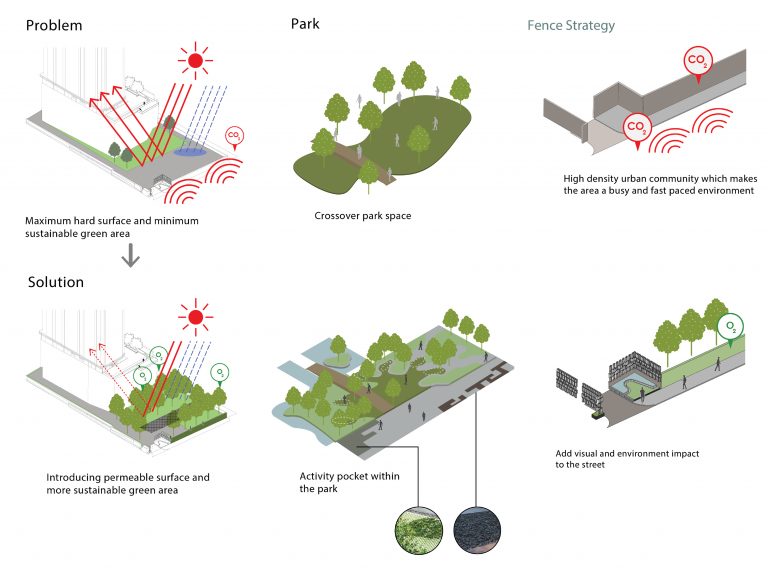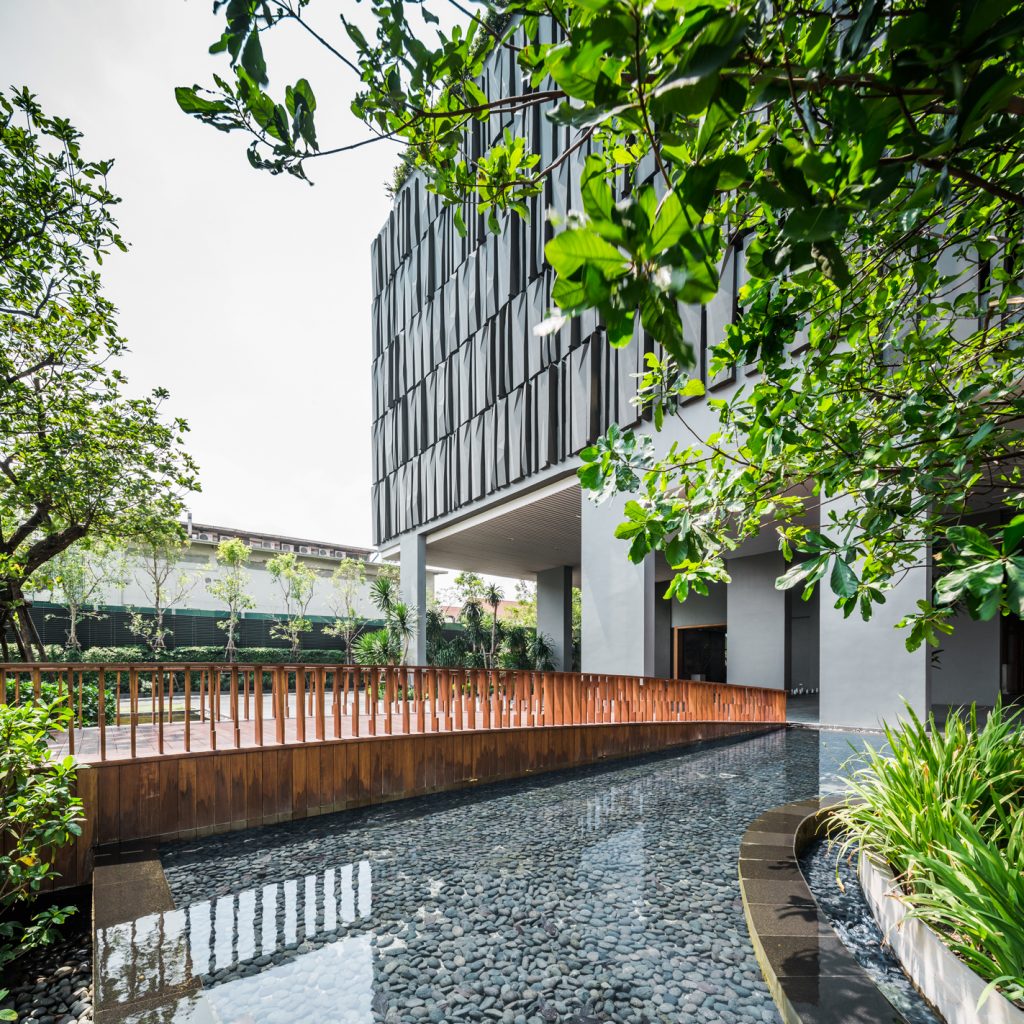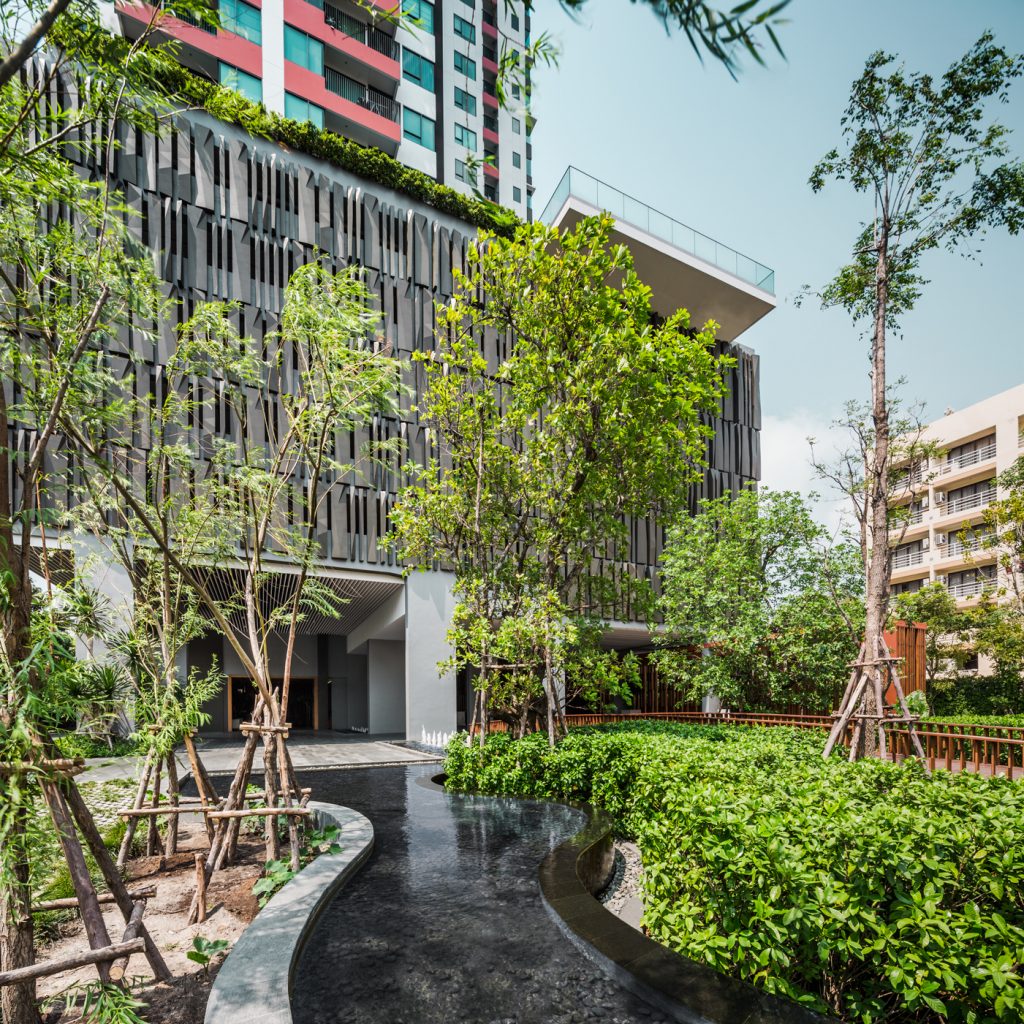 The Sky Garden on the 8th floor of the condominium is designed to be an activity and sports floor with functions such as a swimming pool, Jacuzzi, fitness room, multipurpose room, golf putting room, cabanas, and terrace area. The Sky Garden is further separated into 2 small zones, the active for activities and the passive for peaceful relaxation amidst the cityscape of Bangkok's central business district.
As for The Parco's planting concept, mixed planting and flowering plants are chosen to represent different types of gardens such as water garden, simplified natural landscape garden, tropical garden and avenue garden. Vine green wall is also used as a natural privacy screen against the outside.
All in all, the landscape design of the Parco Condominium clearly states the concept of a family condominium, and a vertical living space. The design does not limit users to a working society, but rather provides them outdoor living, recreation and family time.