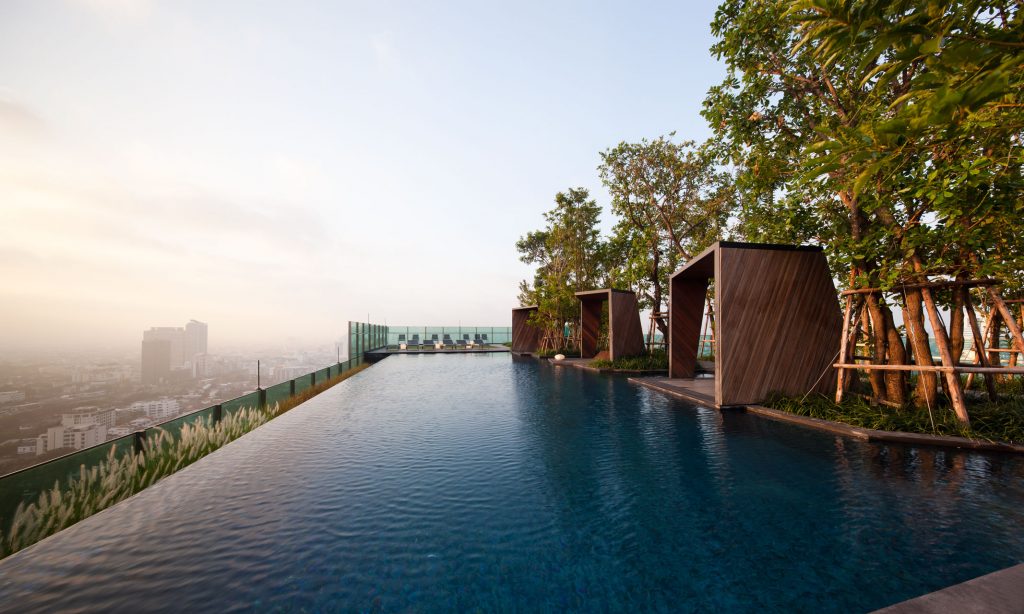 Project Information
Name of Project: Ideo Morph 38
Client: Asian Property Public Company Limited.
Category: Residential
Location:   Bangkok , Thailand
Design Period: 2009-2011
Completion Year: 2011
Site Area: 3,200  sq. m.
Collaborators: 
Photographer: Wison Tungthunya
Awards:
World Arcitecture Festival 2012: Shortlisted in Landscape Project Type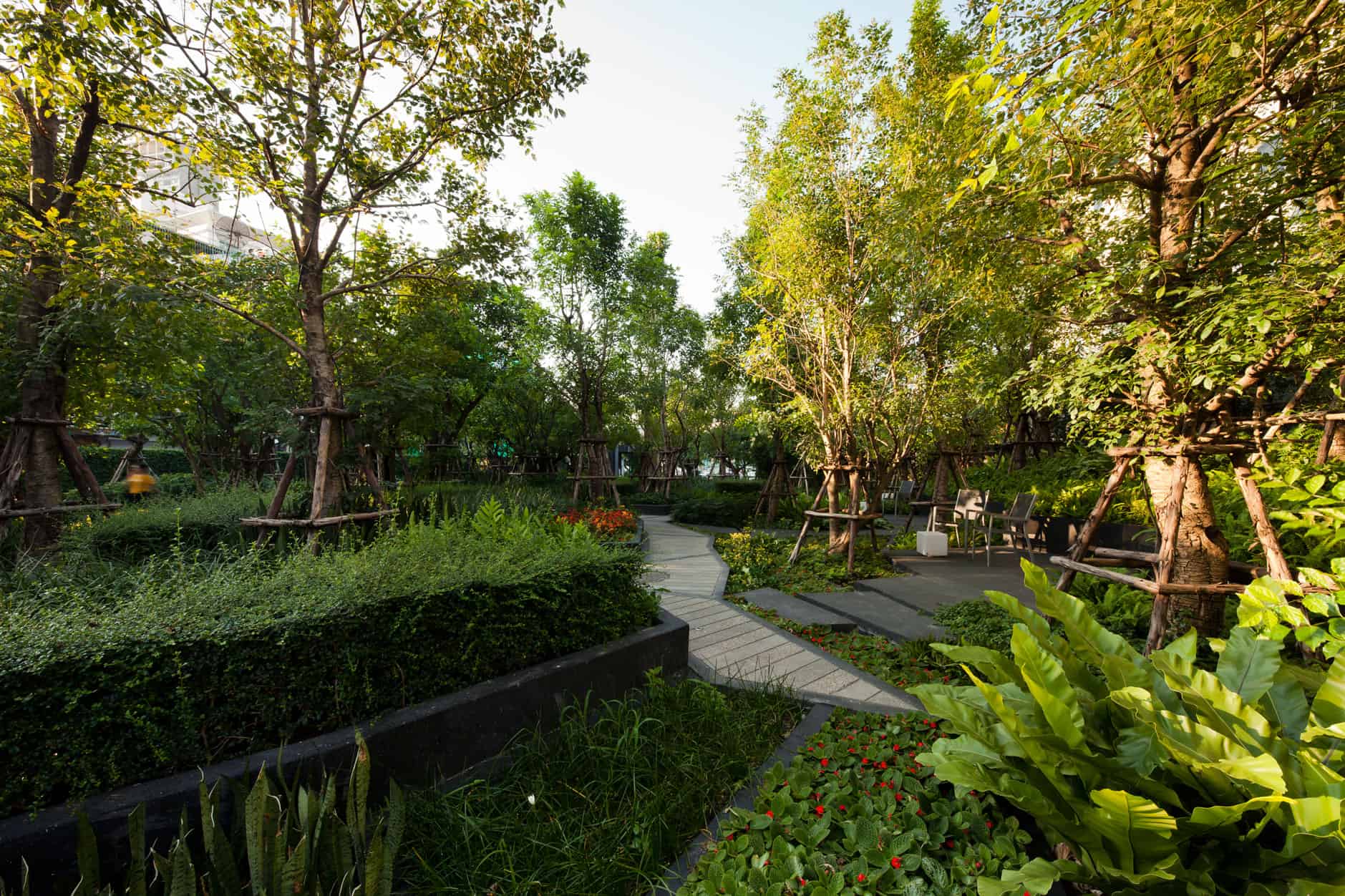 Life @ Ladprao18
The project is situated on the busy Ladprao Road – a typical congested road in Bangkok. The front garden being adjacent to the road acts as a buffer space before reaching the residential tower. We envision a forest-like setting to offset noise and pollution and yet pleasing for functional use such as strolling and lounging for this transitional space. 
Strong quilt-like graphic is employed to reorganise fragments of diverse shade tolerant understorey plants below canopy of mixed forest trees transforming wild forest pattern into botanic pattern. Diversities of plants are contrasting in colour, form and texture bringing about a complex yet serene beauty while at the same time enriching the ecology at large.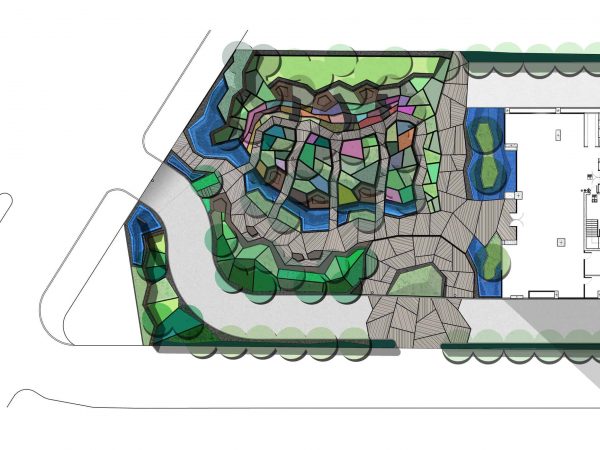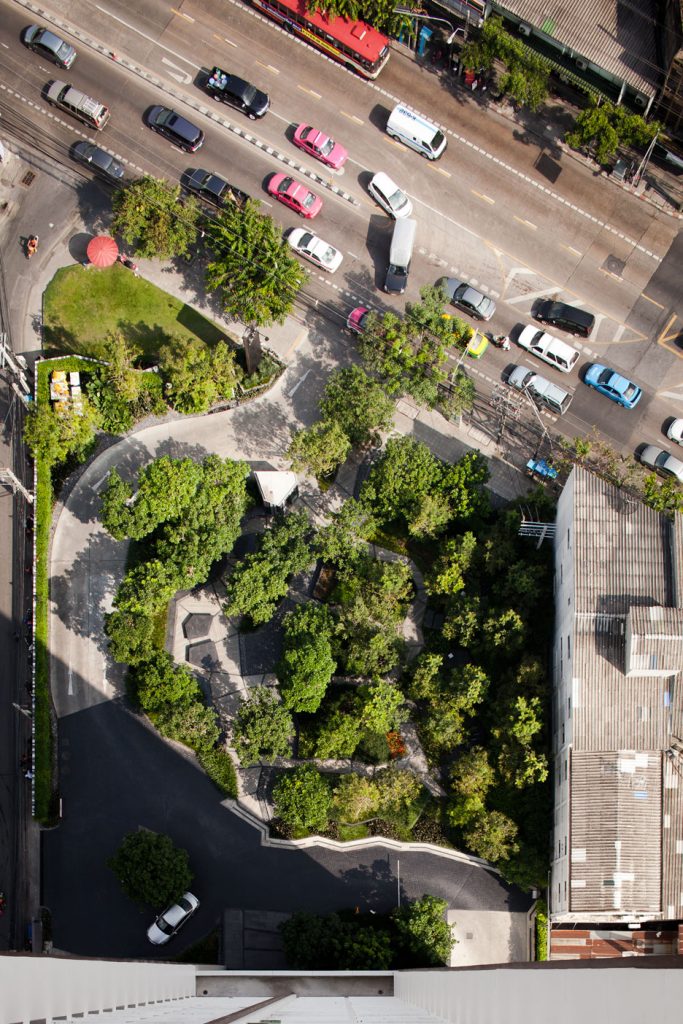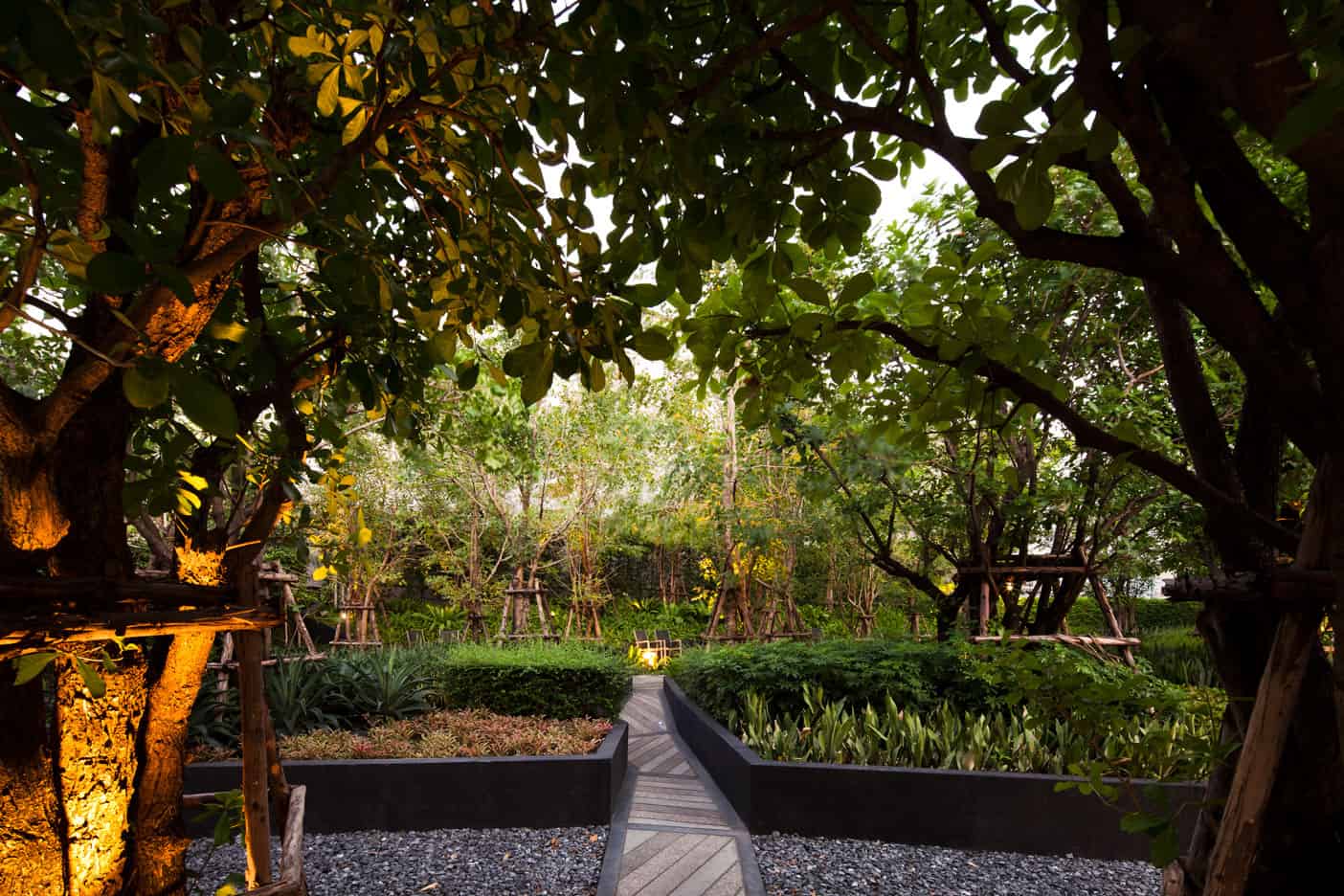 Network of gentle sloping path weaves through these interplaying green envelop which protruded as raised tectonic plate conveys a sense of exploration and discovery. Eye level height mounds in which private niches and seats are nestled enfold this space to cutoff visual connection to the adjacent shophouse and internal road enhancing its tranquility.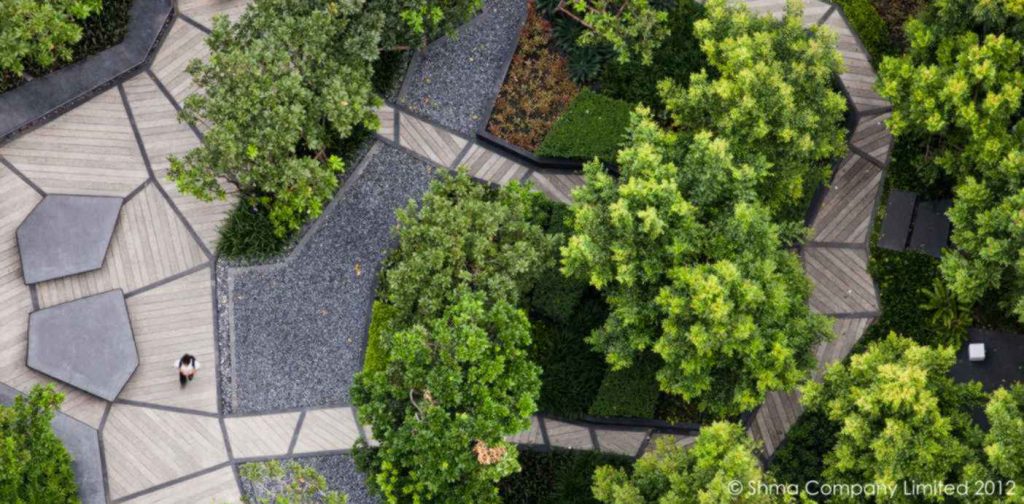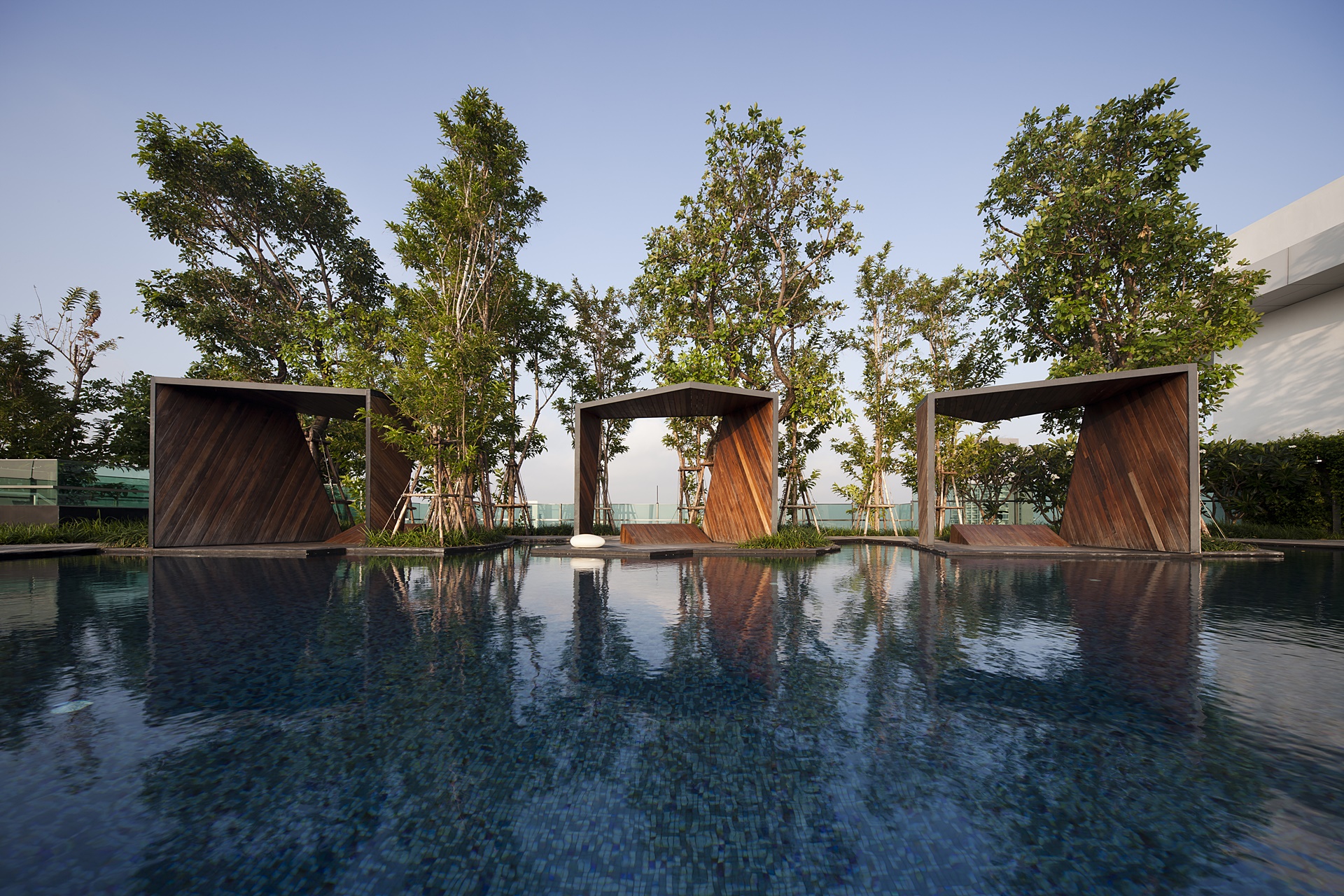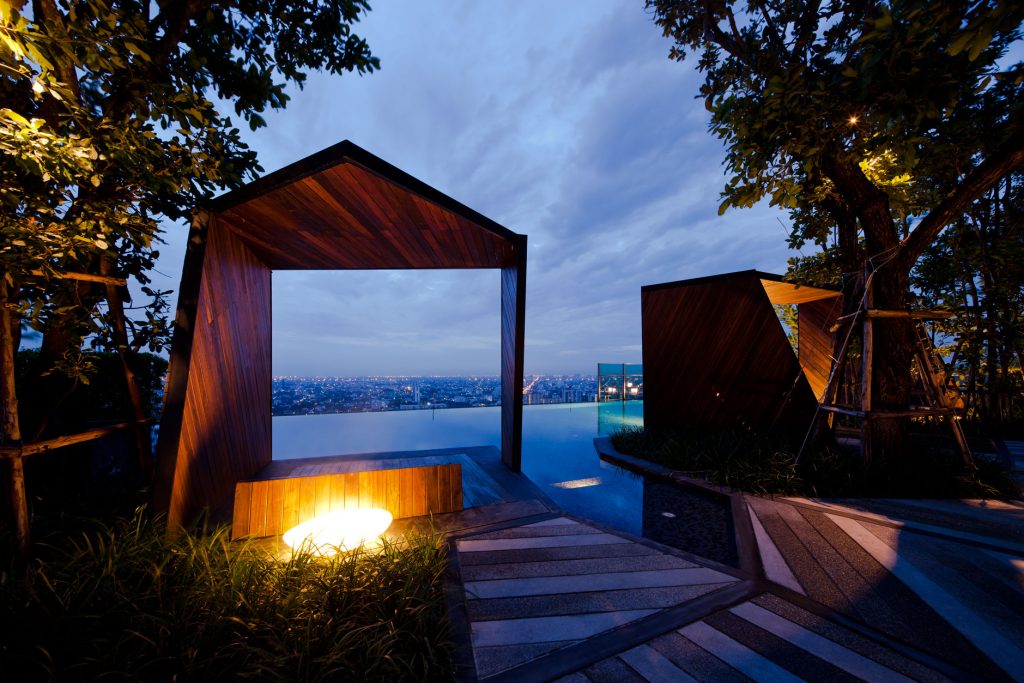 Sky Deck
The residential tower is topped with the sky deck offering 180 degree view of Bangkok horizon featuring full facilities for individual, couple and friends. Trio Diagonal Cabanas by the infinity edge Lap Pool emerges from a forest background providing a rare private lounging experience while sunken Sunset Lounge on the opposite side provides an outdoor living room setting for a small group of fiends.
The design aims to delivers not only an aesthetically pleasing garden but a true sanctuary for urban dwelling.