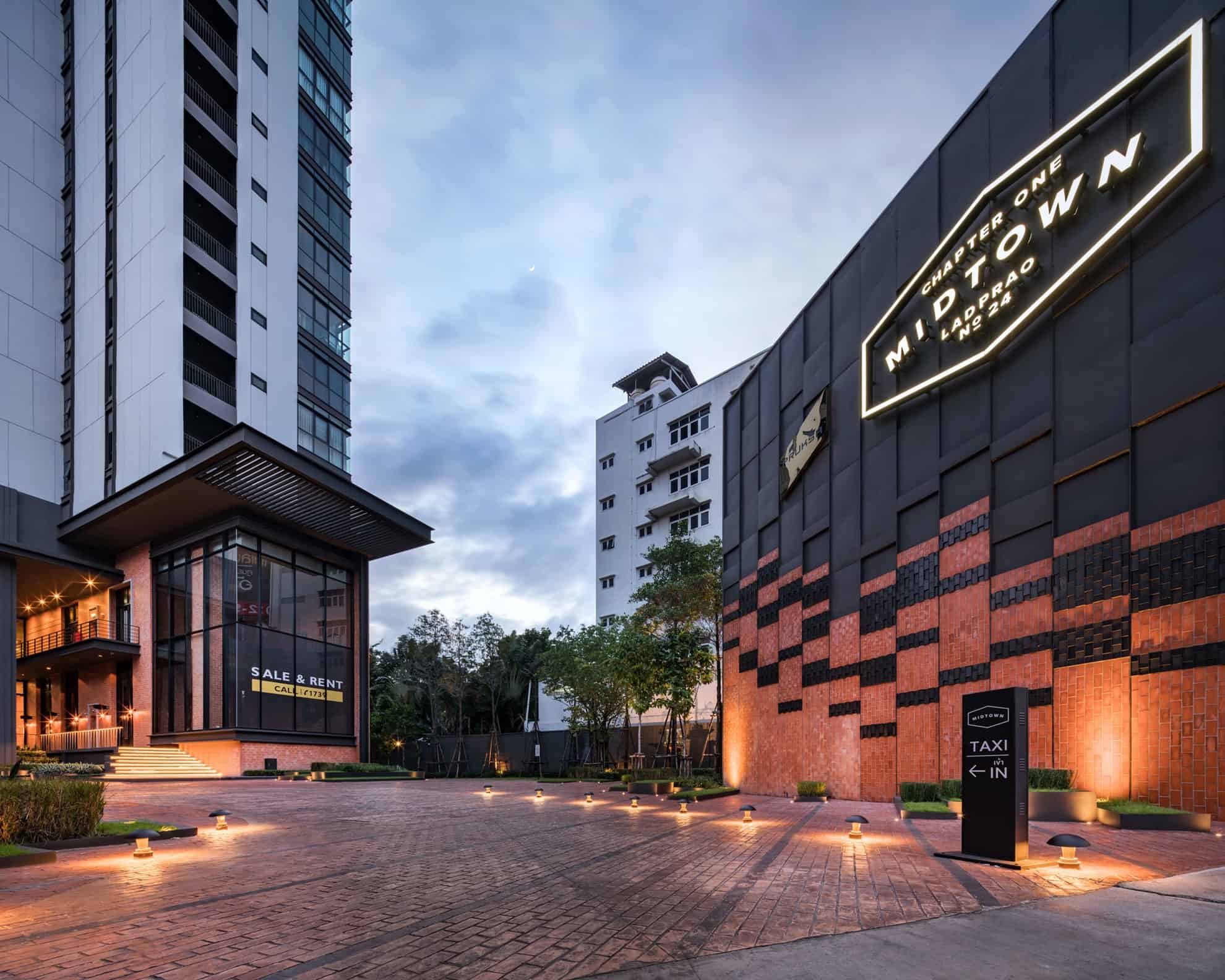 Project Information
Name of Project: Chapter One Midtown
Client: Pruksa Real Estate Public Company Limited
Category: Residential
Location:   Bangkok, Thailand
Design Period: 2014-2017
Completion Year: 2017
Site Area: 4,487 SQ.M.
Collaborators: I'll Design Studio Co.,Ltd.
Photographer: Wison Tungthhunya, Visualpano360
Awards:-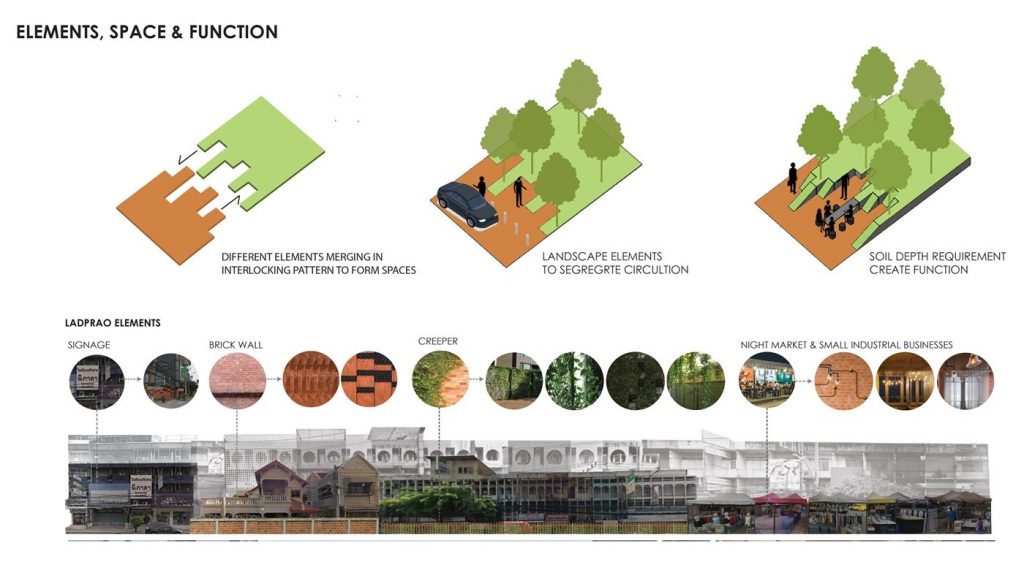 Ladprao Visual Memories'
What is your memory about Ladprao? A busy footpath sided by shop houses selling noodles, or assembling stainless steel furniture and drainage trough, or making colourful back-lit signboards? Creepers on billboard frame and a peeled brick wall? Open-trunk night markets brightly lit by exposed bulbs? And traffic jam, of course.
However, these have fast changed since the arrival of MRT Bangsue Line, and may even disappear when the Yellow Line BTS is completed. Is it possible to keep these memories, even only visual, of Ladprao as we know it in the new development? Chapter One Midtown landscape is trying to do just that.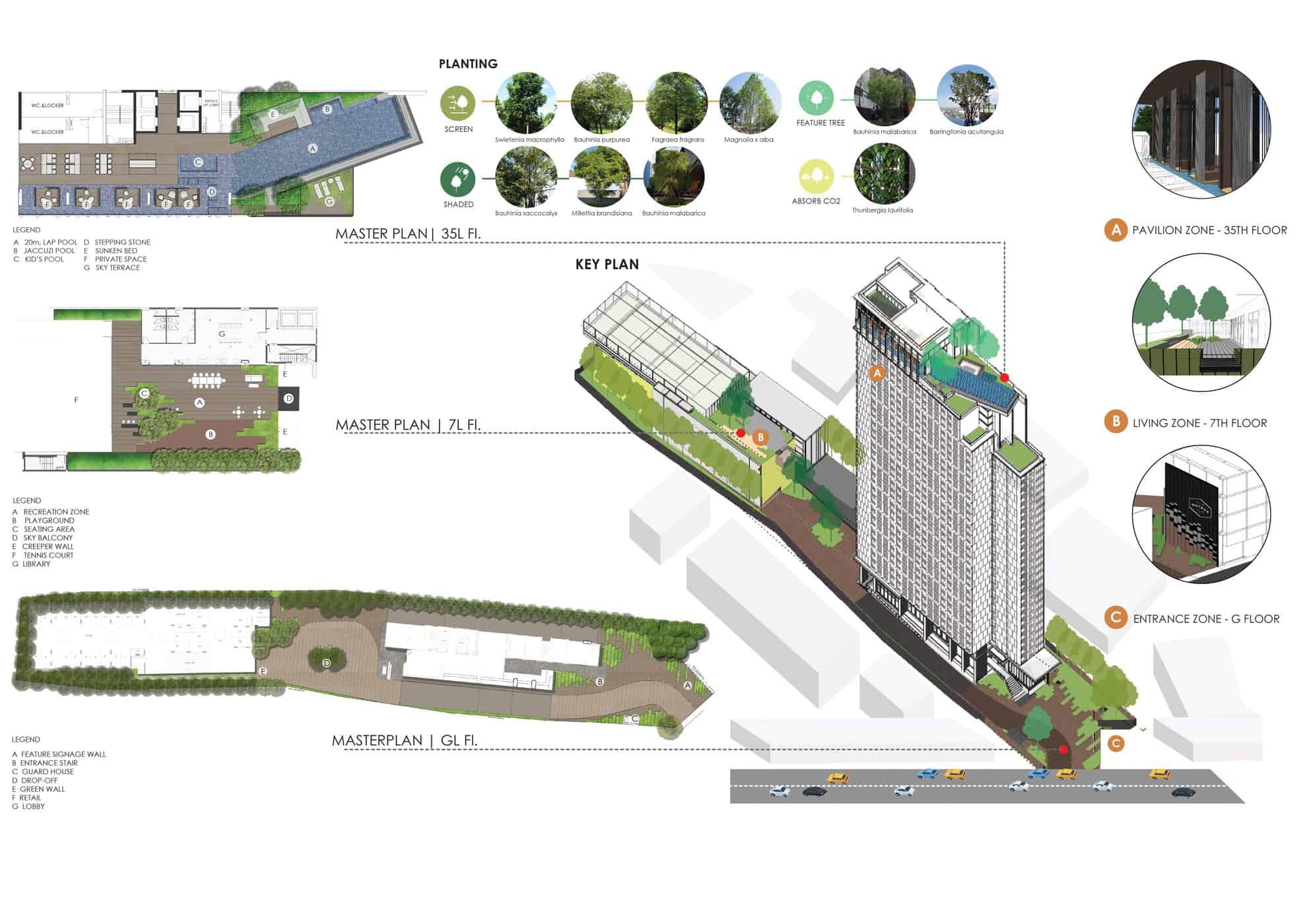 Street level, access and visibility
The site boundary on Lardprao road is 13 m. wide, which is kept open throughout according to the access regulation. This added width and openness to the public footpath as well as allow unobstructed view to the signage wall, which was landscape element designed as a façade attached to the existing shop house. The project signboard whimsically 
Circulation; since the project is located right between 2 gates to underground MRT station, the pedestrian was given first priority. It had direct and clearly separated access to the building from the footpath while vehicle took a longer distance to the drop-off between the main building and multi-storied car park blended in with other signs and be part of larger common image of Ladprao road.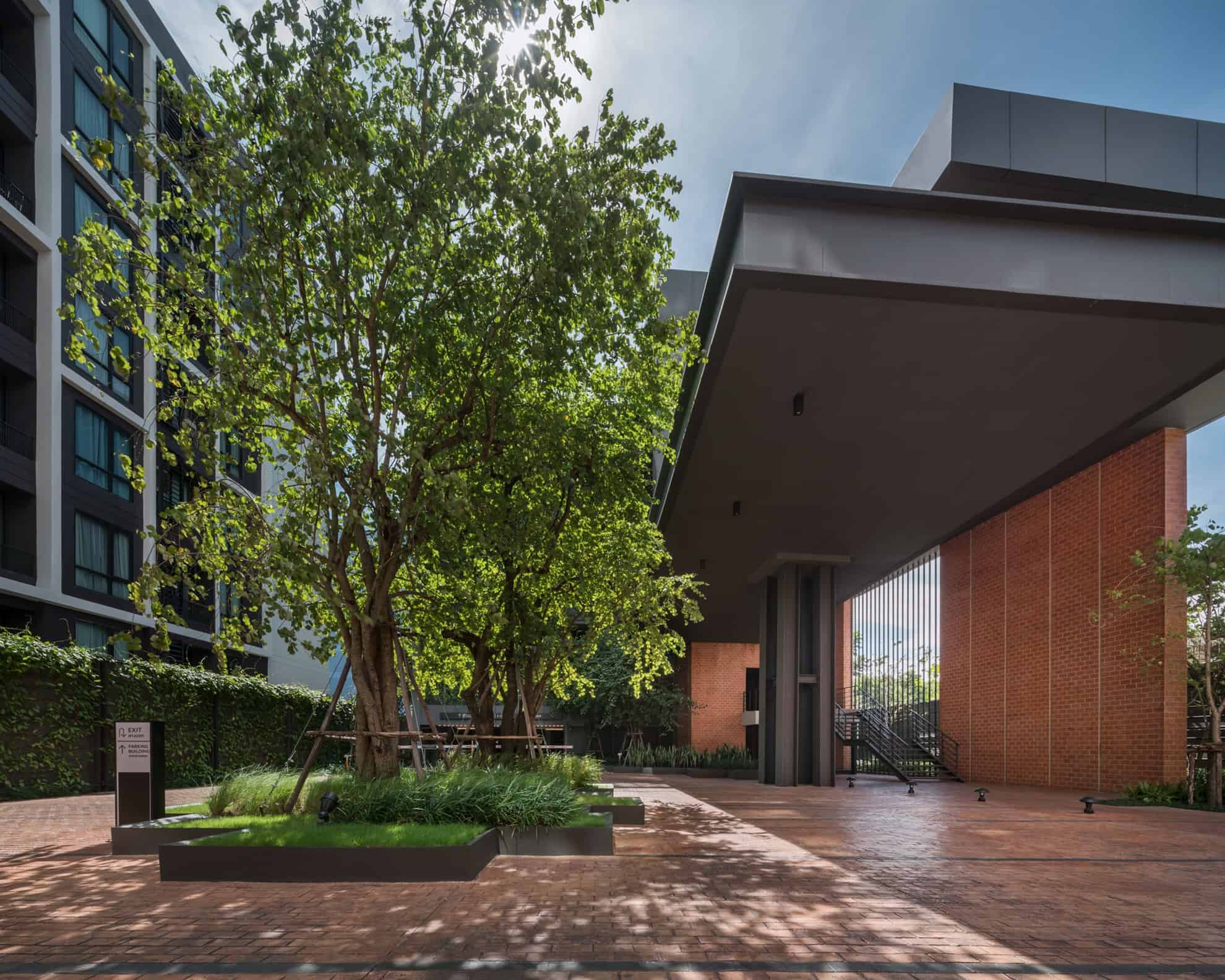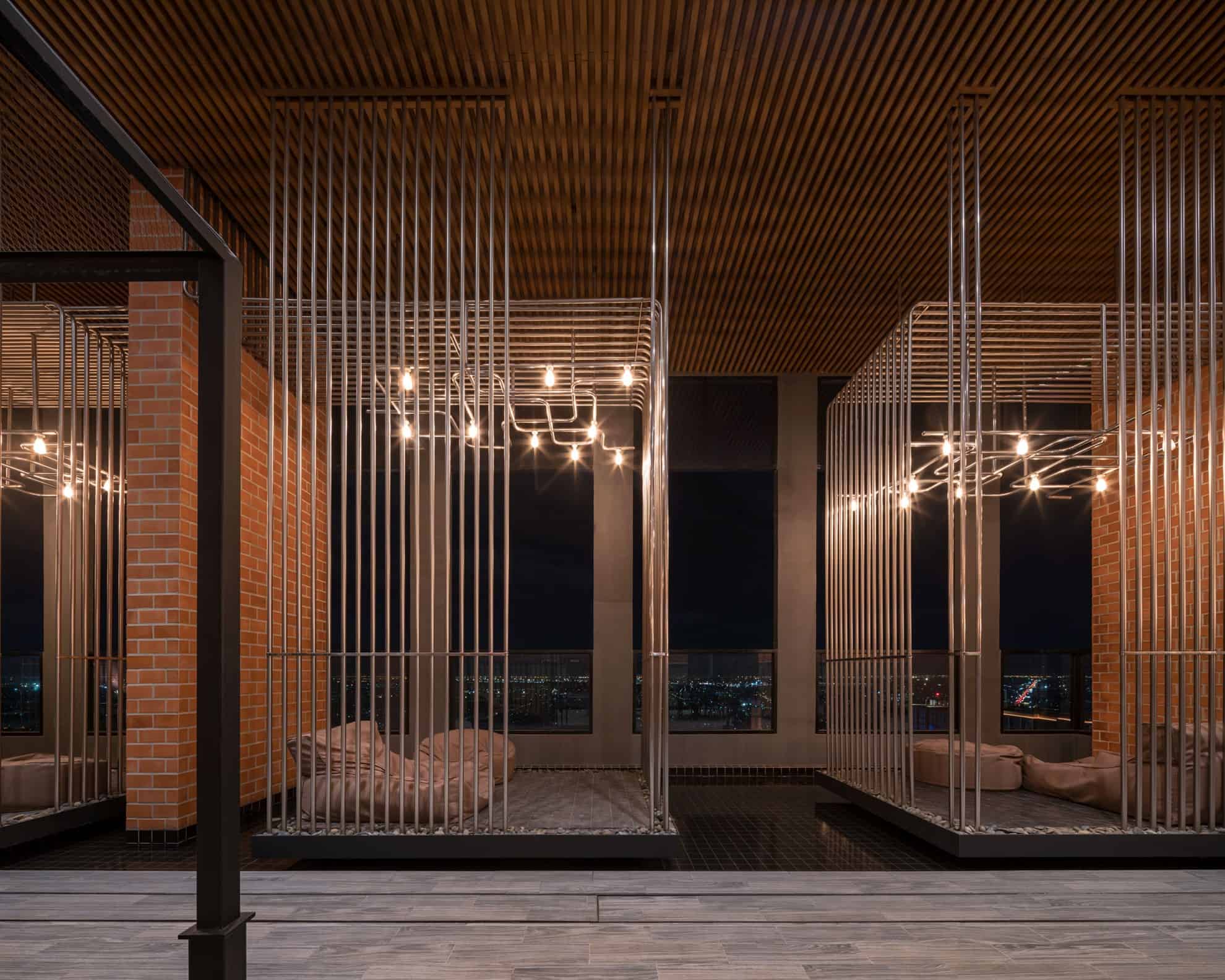 Mitigating impact to neighbor; highrise developmets inevitable posing negative impact to the surrounding neighbor, to mitigate this further than that mechanical system's abilities, planting was used to not only absorb air and noise pollution but also improve visual quality. Row of Michelia alba was planted along the boundary fence for its dense foliage and narrow columnar form , Thunbergia laurifolia, was planted in planters on each floor of the car park to cover its facade with the living green carbon monoxide absorbant.
Materiality; to maintain the neighborhood appearance, brick, painted metal, stainless steel and exposed lighting was derived from the surrounding context and used throughout the project.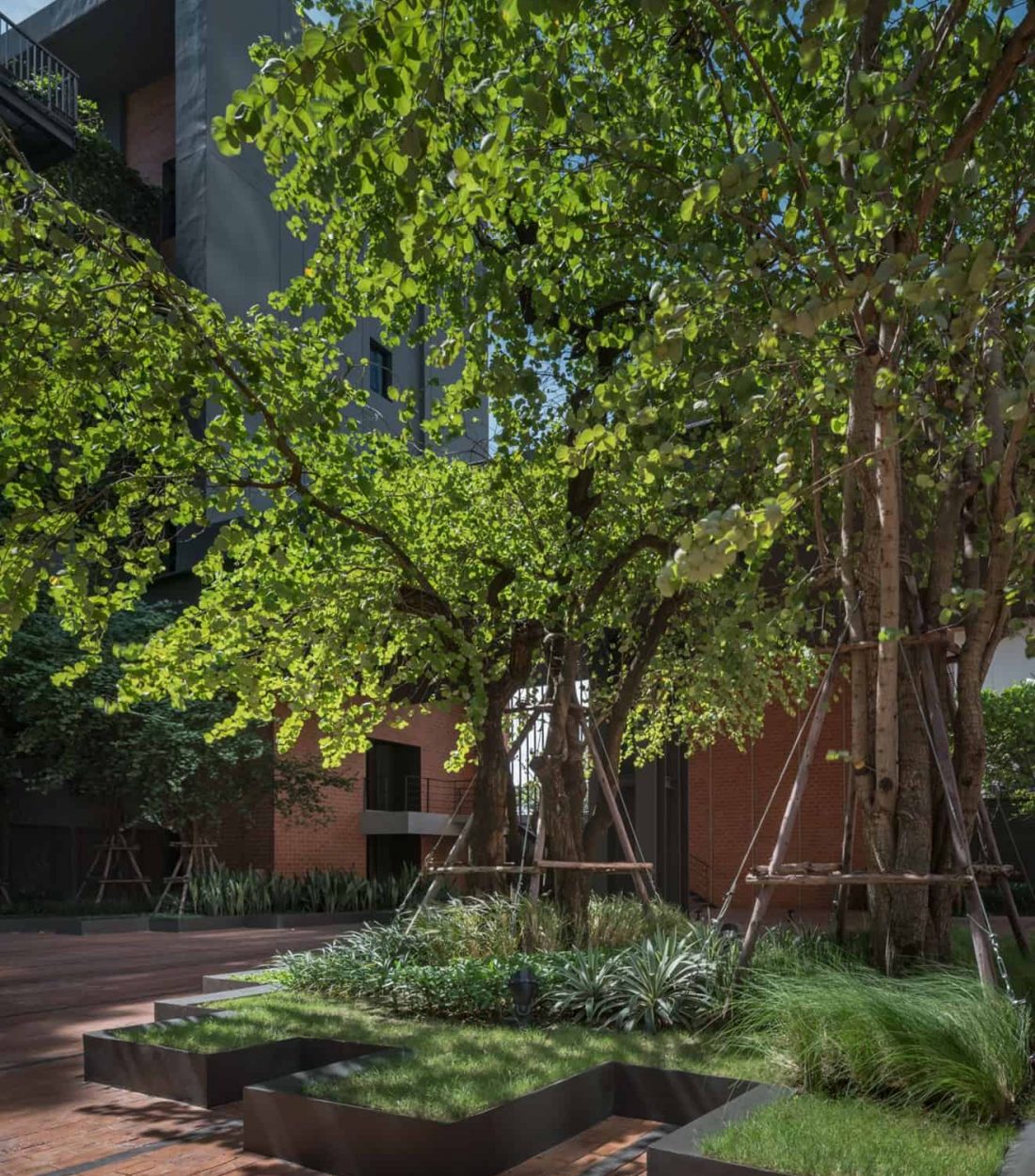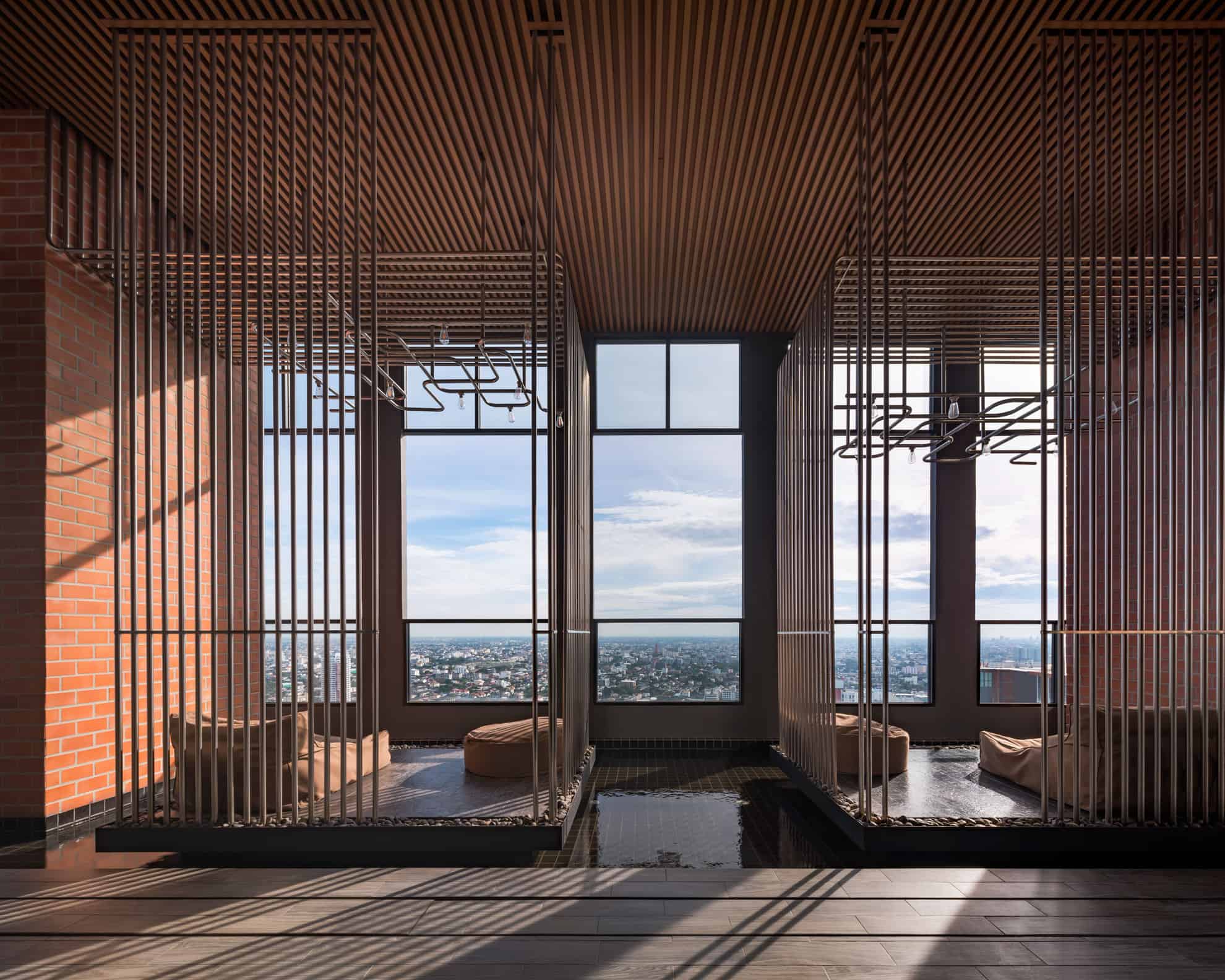 Mid Level
On top of the car park located facilities such as library, tennis court and roof garden with the cantilevering view point looking back to the main building.
High level
The materiality continued the reminiscence of Ladprao Road up the higher floors but was adapted in design to serve the purposes. Polished stainless steel, commonly used as furniture and kitchen tools at food shops, was reinterpreted as partitions to create intimate spaces for relaxation and skyline view appreciation. Brick wall, sunken cushion, homey lighting were all meant to reinstate warmth and familiarity of low rise living to this new high rise, high density residential.