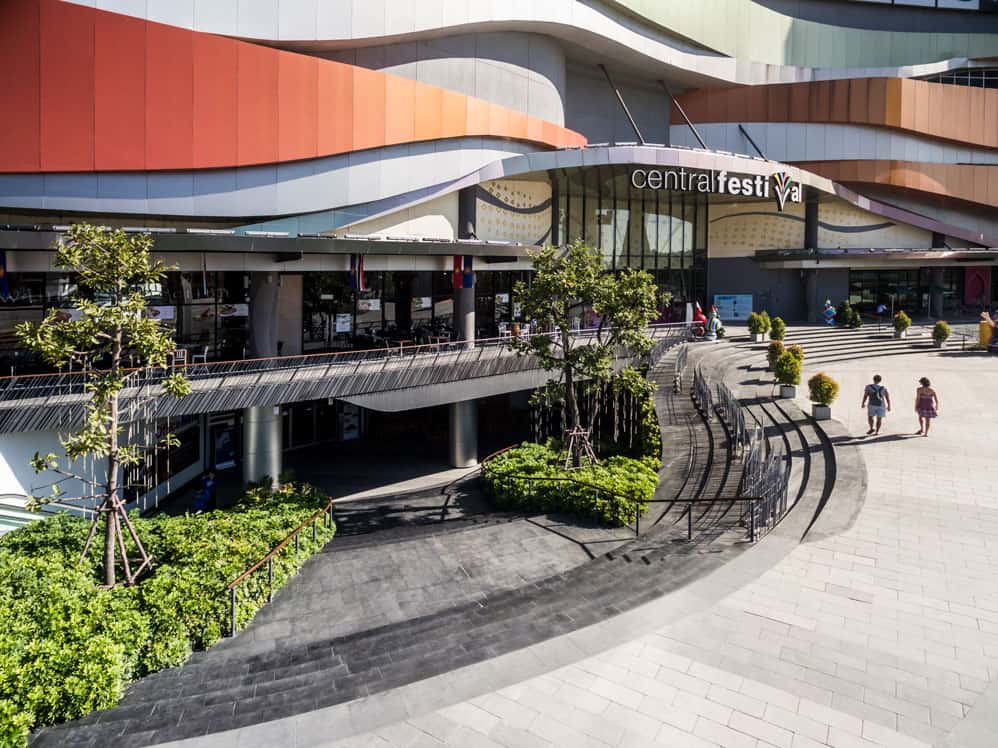 Project Information
Name of Project: Central Festival Chiang Mai
Client: Central Pattana Public Company Limited
Category: Commercial
Location:   Chiang Mai, Thailand
Design Period:
Completion Year: 2013  
Site Area: 25,000 sqm.
Collaborators: M.A.A.R Company Limited
Photographer: Wison Tungthhunya
Award: –
'Central Festival Chiang Mai' provides a generous outdoor space for the public to enjoy. Our proposal presents this space as an eventful plaza that represents the unique local landscape of paddy terrace and at the same time embraces various activities to enrich local suburban life. 
The landscape design is inspired by "Paddy Terrace"- one of the most memorable scenes of the local farming practice of the northern territory.  The practice also has a long history back to the ancient "Lanna" empire period which literally means 'Million Paddy Field'. This story is well-known and appreciated by the local across the region. 
The plaza elongates along the main road and gradually terracing up to the mall's entrances on the ground floor at 2.7 m. Higher than the external road level. Through level changes, the plaza manifests itself in different gesture corresponding to relevant function or place such as grand stair, water cascade, and green slope to create a sense of "Paddy Terrace".  At the event plaza where a large extent of flat surface is required to house a wide range of possible activities, weaving floor pattern resembling paddy crops swaying in the wind helps to break down the scale of the large plaza and form a more welcoming atmosphere.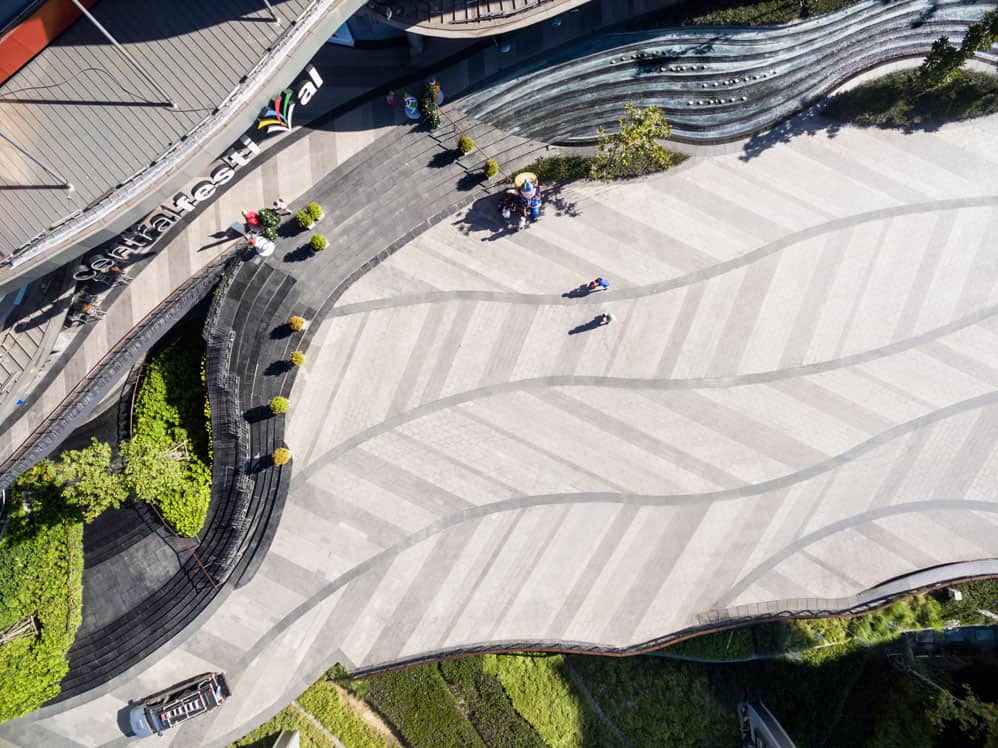 Levels are also split meaningfully to complement retail function such as multi-layer access point to shops, green slope to introduce natural ventilation to the sub surface car park, and water step accompanying alfresco dinning terrace. Planting palette reflects the species found in native mixed mountainous deciduous forest typically located in the northern region where it is much dryer than tropical climate in lower regions. Shorea talura Roxb is selected to be the main feature for its majestic forms and the white flower blooming in the cold months. Grove of Dipterocarpus Alatus Roxb. form a forested landscape backdrop.  Variety of wild grasses planted in multi-directional strip pattern to mimic the golden paddy field.