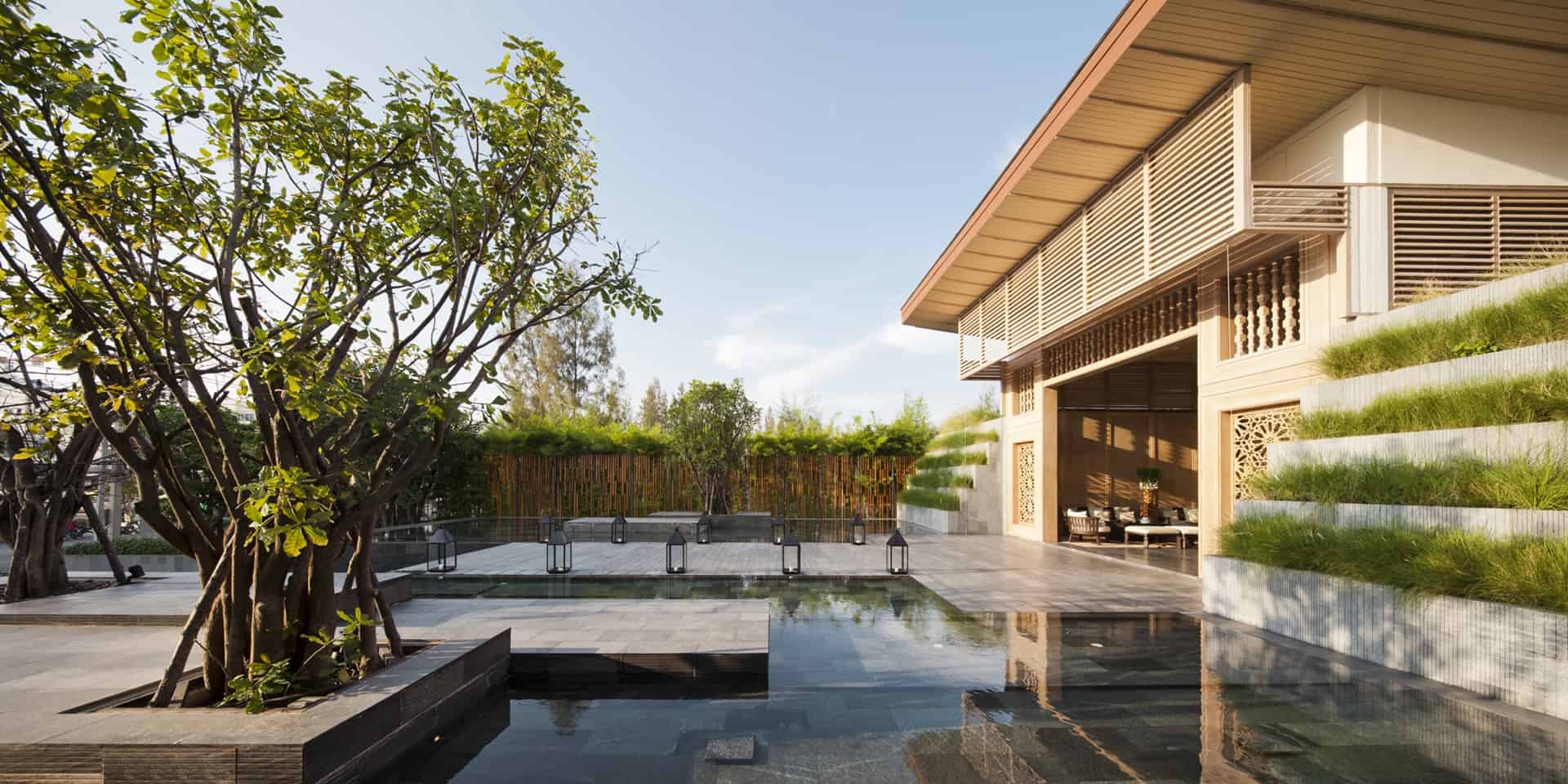 Project Information
Name of Project: Cape Nidhra Hotel
Client: Kasemkij Company
Category: Hospitality
Location:   Hua Hin, Thailand
Design Period: 2009-2010
Completion Year: 2011
Site Area: 6,400 SQ.M.
Collaborators:
Photographer: Wison Tungthhunya
Awards: –
Hua Hin is one of the most famous seaside towns that attract a large number of tourist both locally and globally. The private holiday villa once occupied the beachfront is gradually transforming to Resort and Hotel. The site is a long and narrow plot with the beachfront at the end of the narrow side with the width at around 30 metres wide.  The proposal aims to psychologically shorten the experience of walking from the lobby at the front end to the beach at the other far end by introducing a series of the introvert court in between to create the pocket of interest along the way.
'Arrival Court' is raised from the ground level by 1.8 metres high to cut off a visual connection to the adjacent busy main road. Large tree's grove in the front also helps to provide a green enclosure to the court. Quiet trickling sound of surrounding reflective pool with timber screen on two sides further enhances the sense of tranquillity upon arrival. At the focal of this space, there are three numbers of feature trees floating upon the reflective pool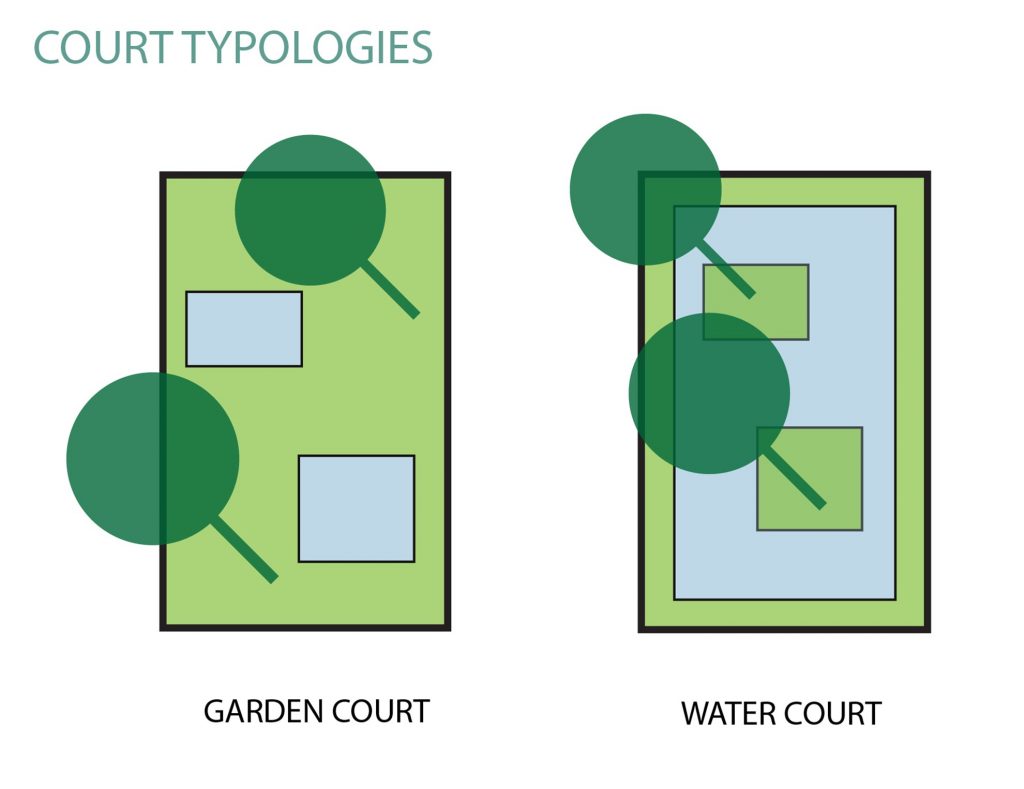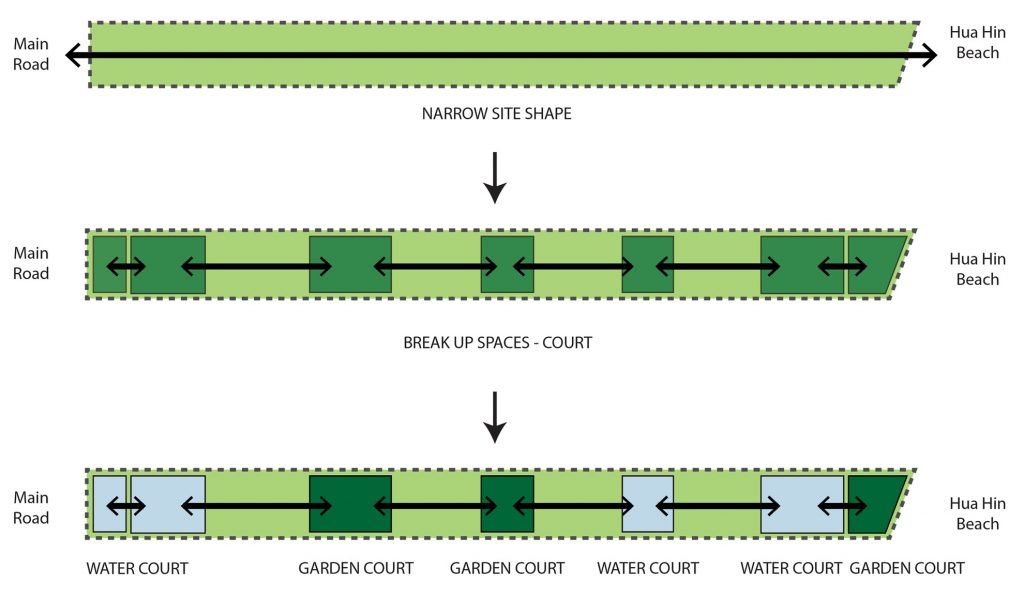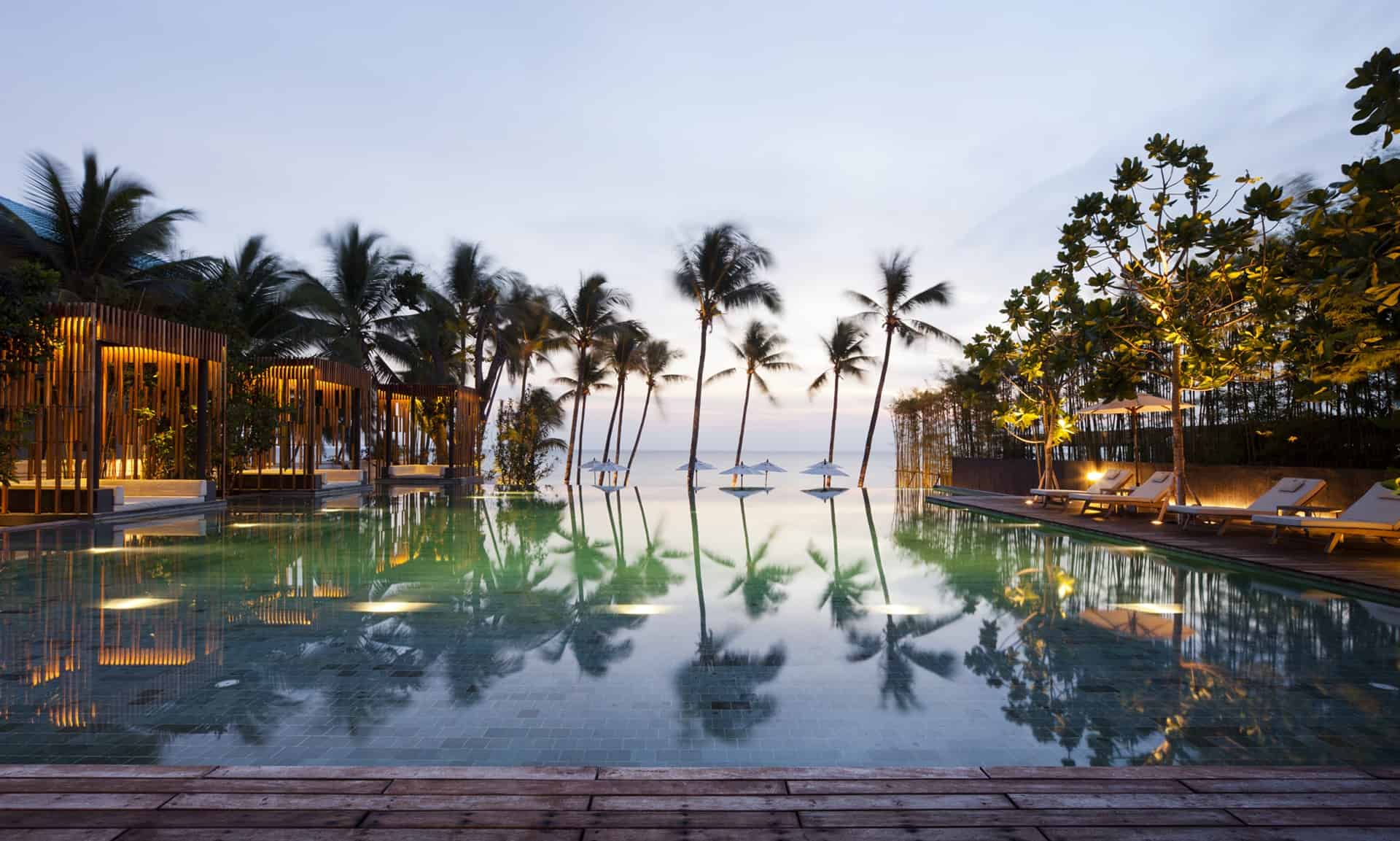 The experience is enriched with a series of private chill-out boxes that serve as Cabanas, Daybeds, Dining Alcoves arranging within various landscape settings. The use of limited palettes of plants and material lends a sense of relaxation accompanying tranquillity created by the simplicity of the planning. 'Pool Terrace' is split into two levels — the level changes of 1.8 metres. Between the upper and lower terrace is to ensure that the main view from the restaurant towards the swimming pool and the sea beyond is not interrupted by the pool lounge on the lower terrace. By splitting the pool terrace, we can maximise the usage on this already tight space without appearing too crowded.