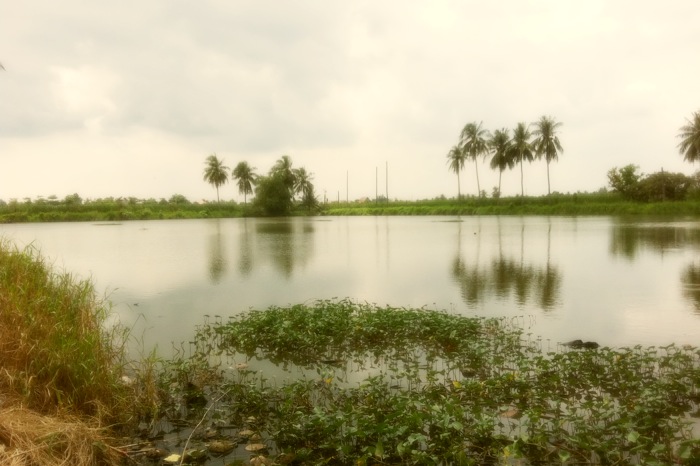 Project Information  
Name of Project: Bang Bon Ecological Park
Client: Bangkok Metropolitan Authority (BMA)
Category: Biodiversity/Ecology, Public Park, and Competition 
Location:  Bangkok, Thailand
Design Period: 2012-2013
Completion: Construction Progress
Site Area: 160,000 SQ.M.
Collaborators: Somdoon Architects co. ltd
Photographer:  –
Awards:   
The site for 'Bang Bon Ecological Park' is situated on a neglected agricultural farmland on the outskirts of Eastern Bangkok. Bang Bon literally means 'District full of Elephant Ear Plants' hinting its original ecology as wetland. This means the area is prone to flooding.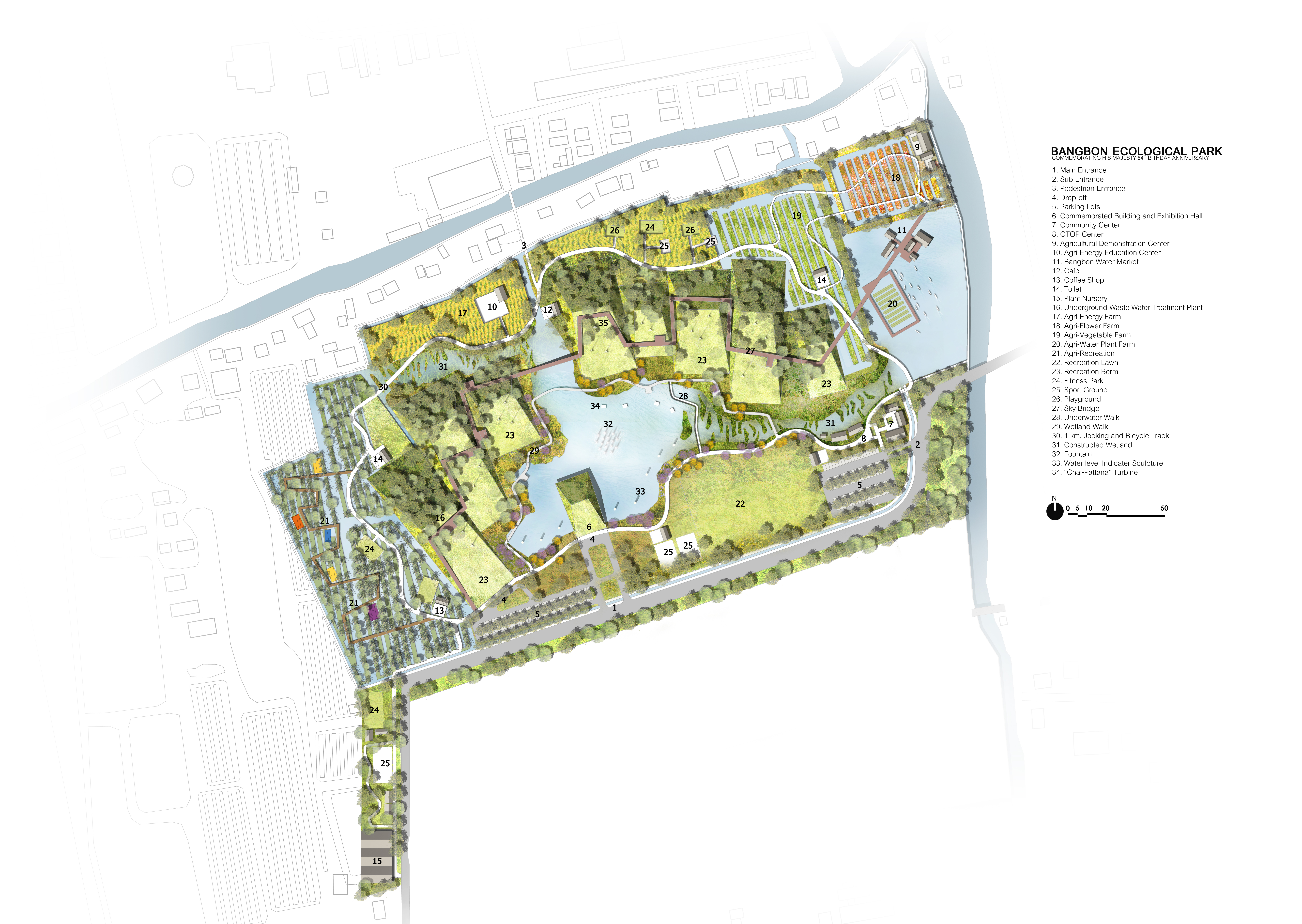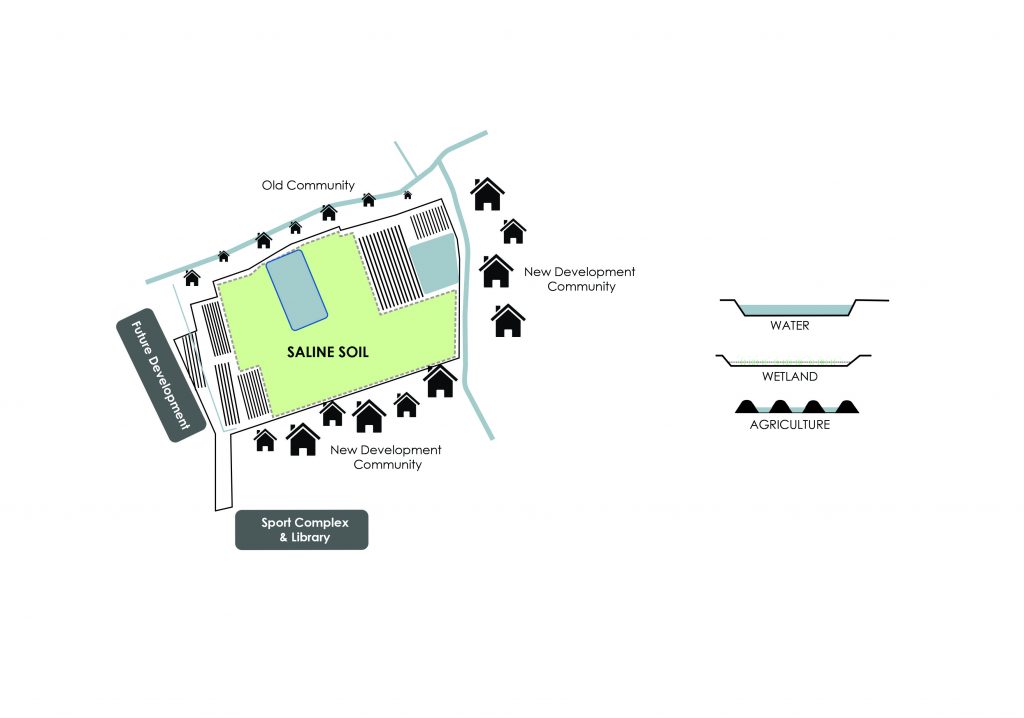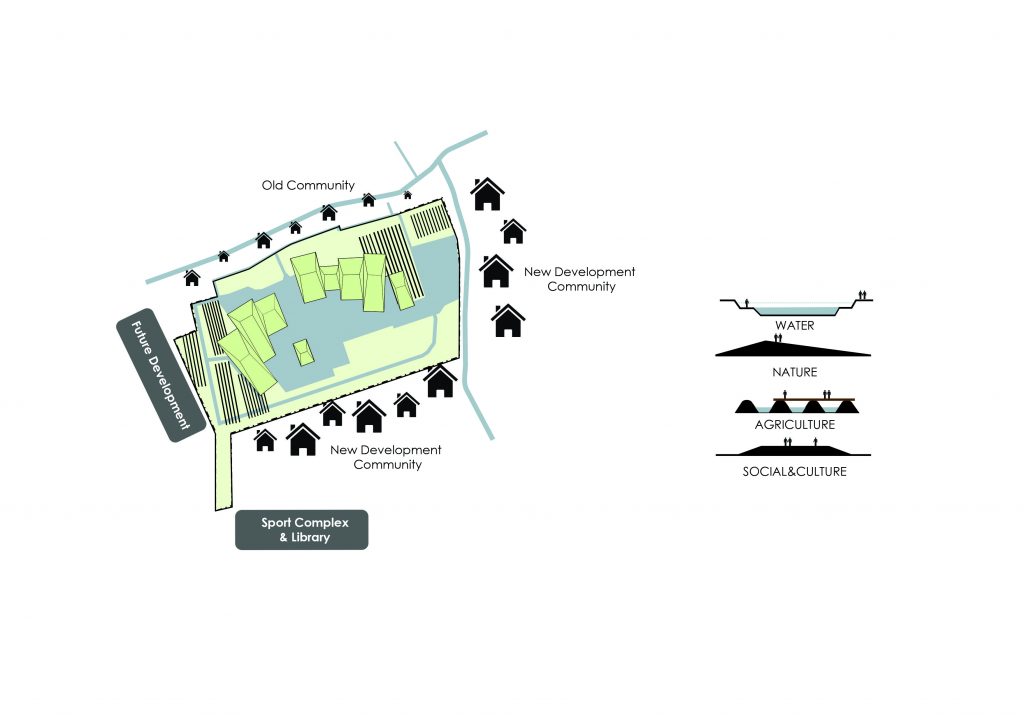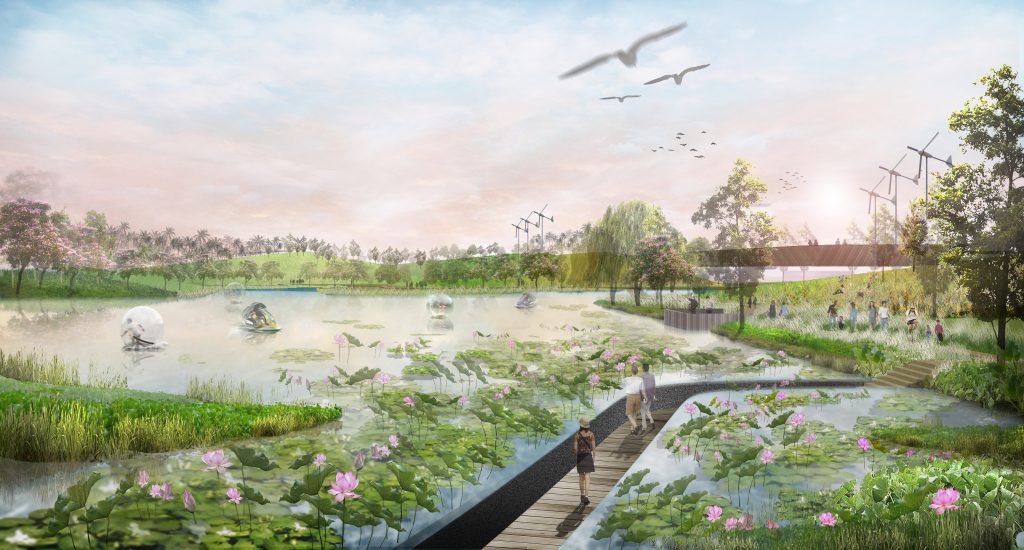 The purpose of this park is to create a recreational park which not only can be well integrated with existing ecological context but also enhance the existing ecological character for people appreciation. Part of the existing swampland has been further deepened to gain more capacity for water detention during the rainy season. Water circulation within the park has been developed to ensure the survival of vegetation within the swamp area. Various native species of Aquatic vegetation has been introduced not only for the artistic purpose but also to filter water before draining to the nearby canal. Nine mounds are being created to form a unique, usable area from the existing swamp area. These mounds also give the opportunity for visitors to appreciate the park from higher ground. It is also a place for forest plantations which will eventually become a bird sanctuary shortly. Existing orchard area is being utilised by integrating with boardwalk, pavilions and pally equipment. More importantly, local knowhow of the orchard plantation will be displayed here.