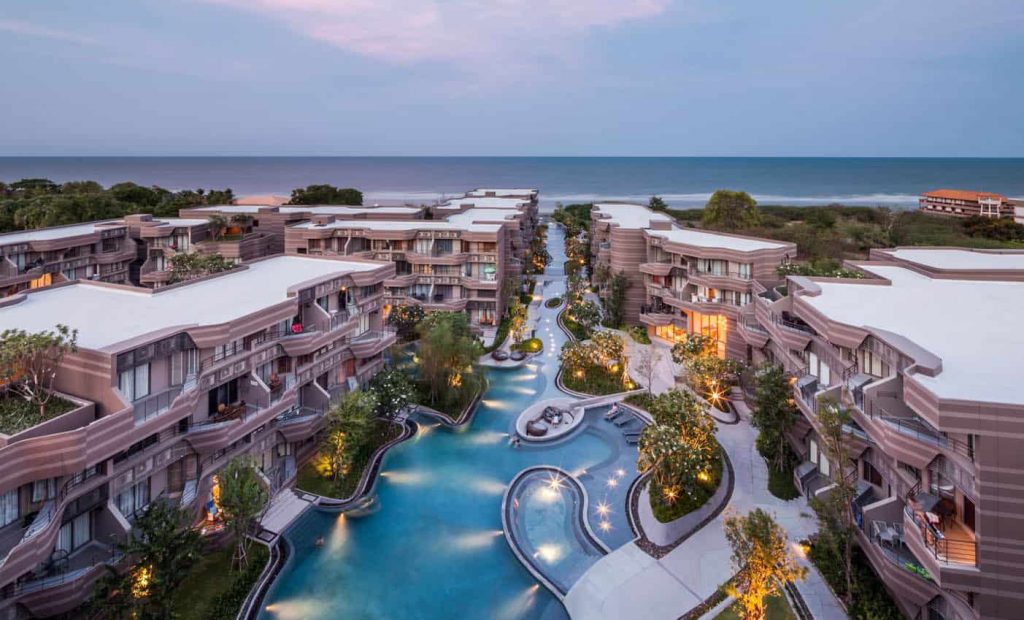 Project Information
Name of Project: Baan San Ngam
Client: Sansiri PCL.
Category: Low Rise Condominium
Location:   Bangkok, Thailand
Design Period: 2012-2014                       
Completion Year: 2014
Site Area: 14,622 sq. m.
Collaborators: Somdoon Architects Co, Ltd.
Photographer: Wison Tungthunya
Awards: TALA Awards 2016: Honor Award in Residential Complex-Low Rise Catagory
"Baan San Ngam", a low rise beachfront condominium is situated in the Prachuabkirikhan province of Thailand.  The site is surrounded by mangroves and grove wood forest with the backdrop of mountainous terrain in the distant.The diverse ecological elements within the area from the sea, dunes, swamp, swale, mound and forest scape, provides the site with the exciting topography and ground texture for the designer to experiment.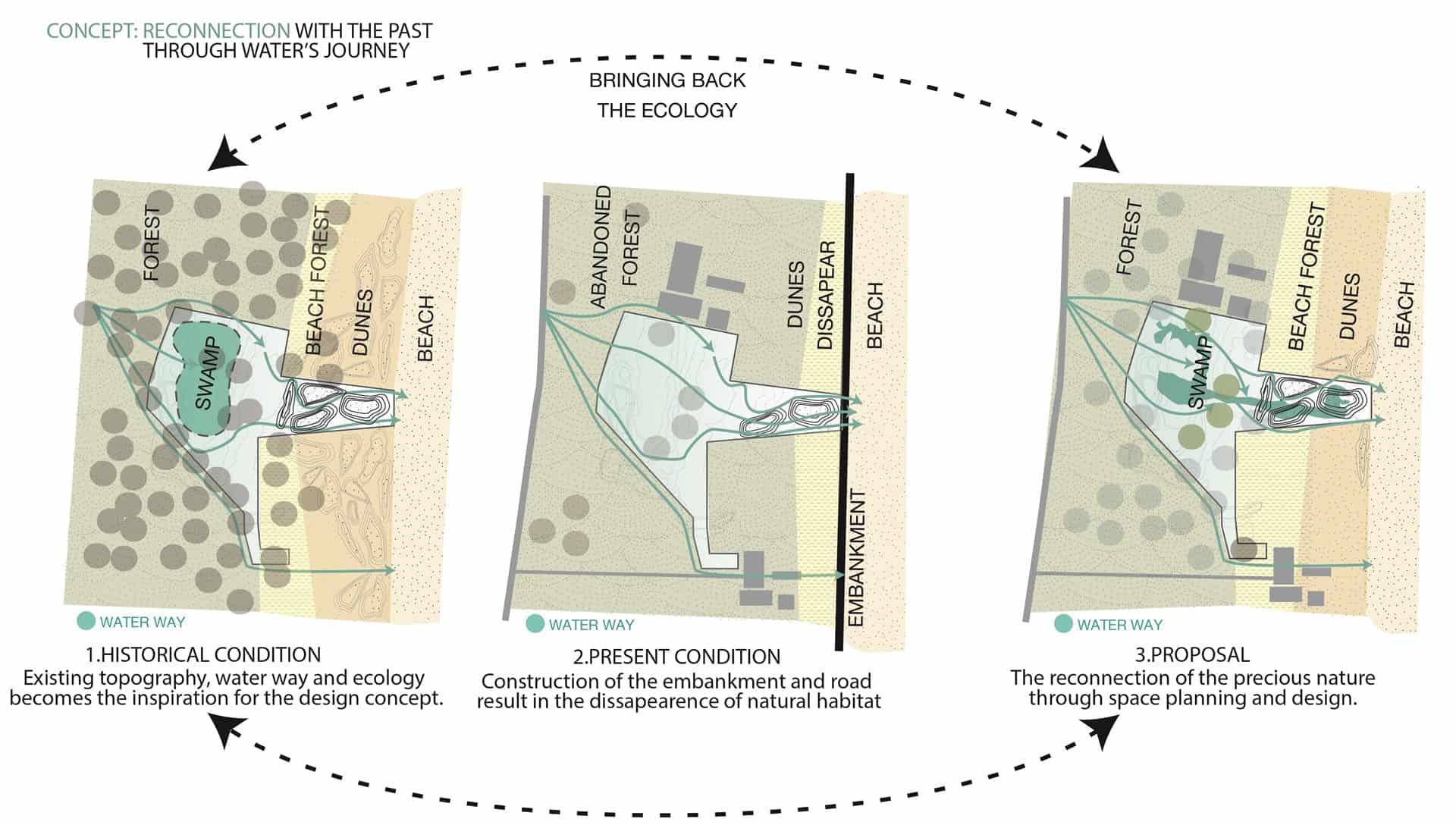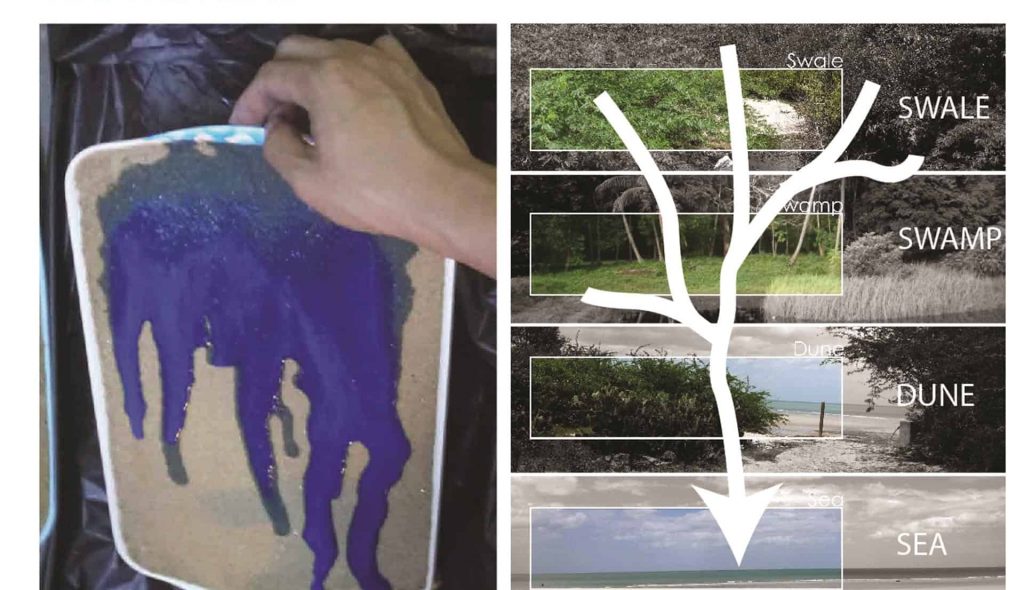 The concept of "Nature vs Art" is explored in studying the translation of different shapes, colour and textures when different ecological elements merge into each other such as how water reacts when it flows and penetrate through sand. The main concept plays on the transition between these six environmental elements by creating a natural form of the swimming pool covering the most area of the site to mimic the flowing of the sea. Furthermore, a series of small grass dunes are created and placed throughout the landscape area to create a balance with the flat surface of the ground cover and to also encourage various activities by the residents. Along the edges of the pool, a slanted run-off edge was designed playing with different heights and level resembling a stepped terrain to slow the runoff water from the pool and also to reflect the natural formation of soil erosion.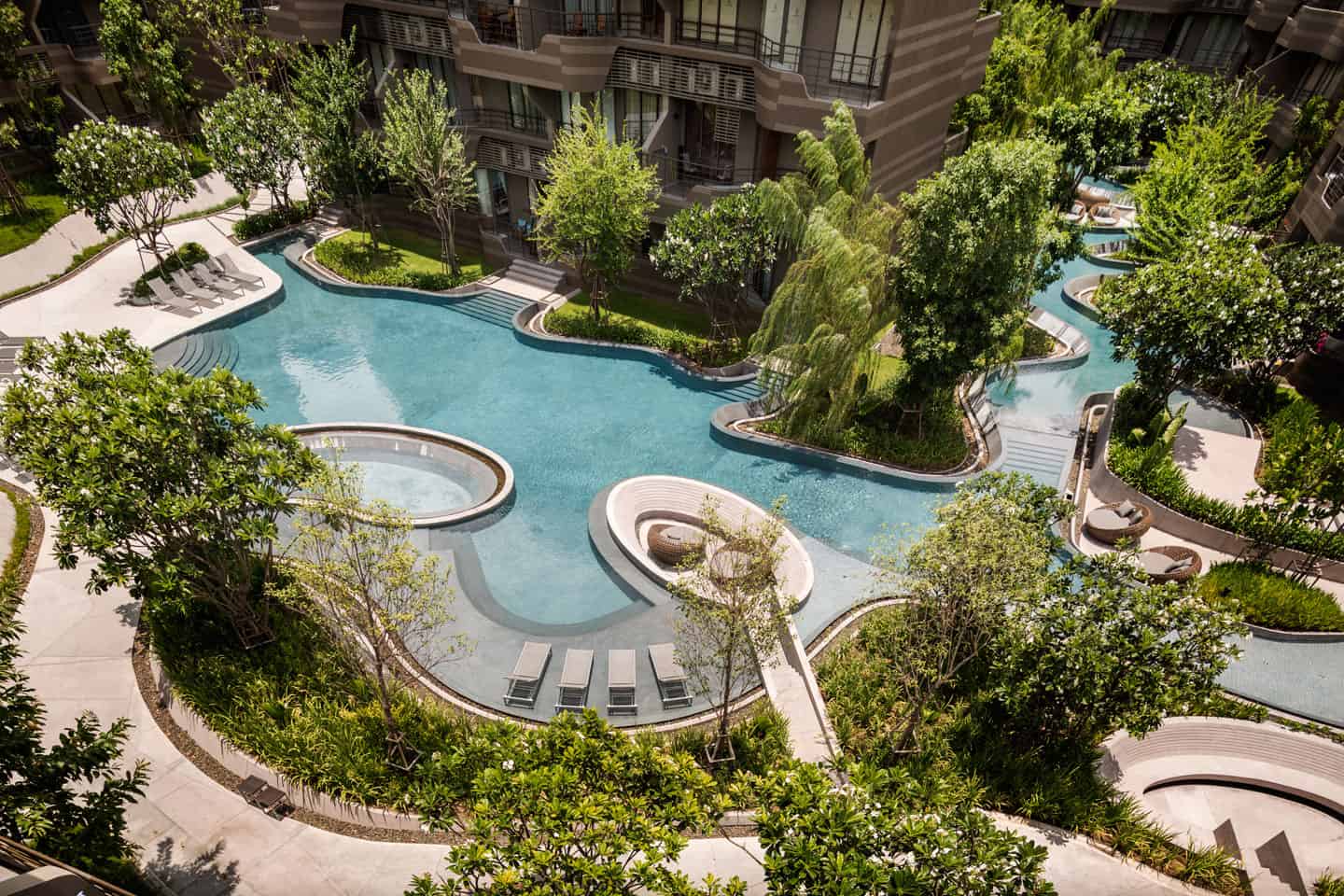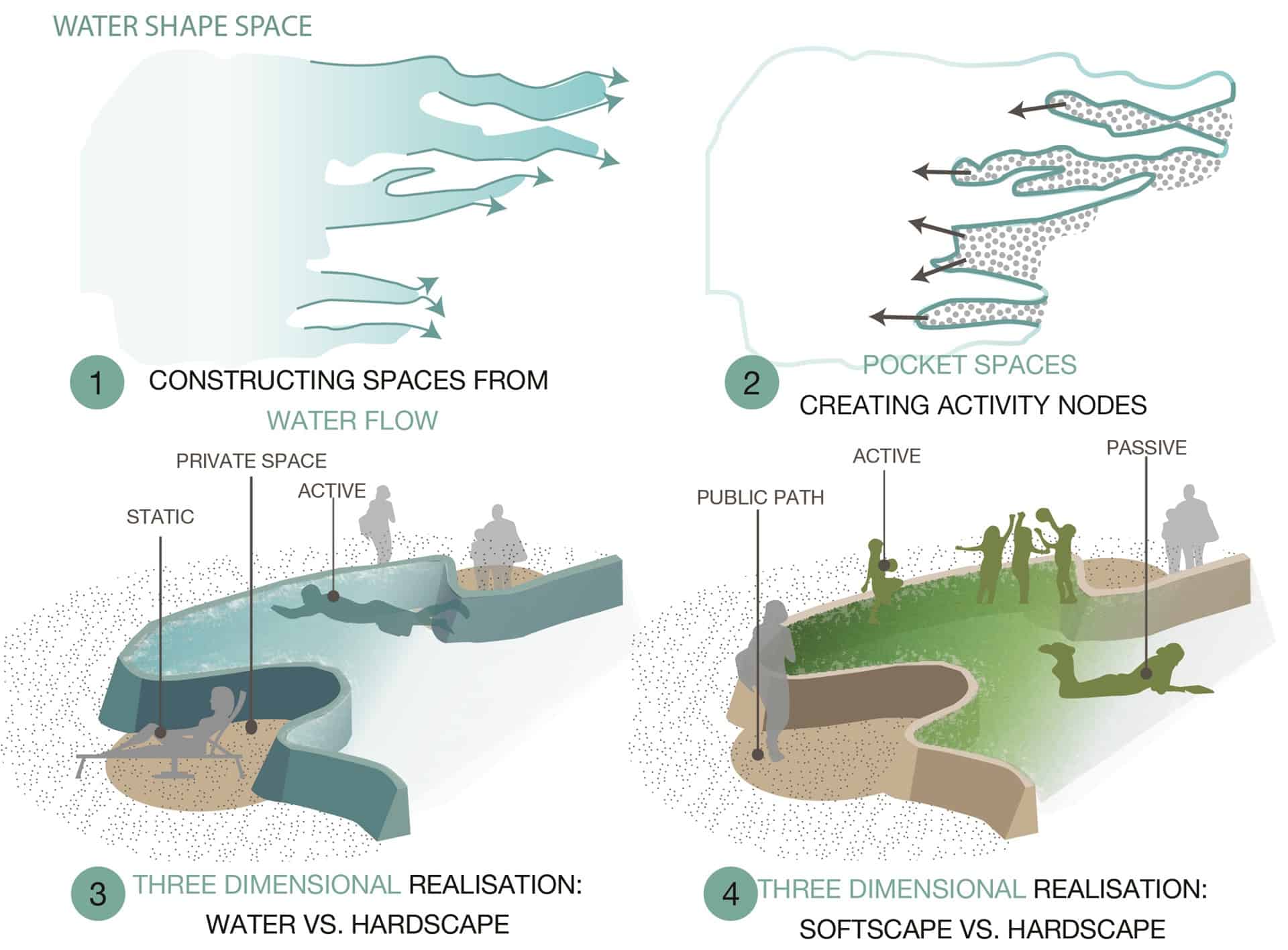 Pockets of sunken seating space are placed inside the swimming pool according to the client's brief of creating an enclosed area resembling a bird's nest giving the sense of a warm and secure territory.
The idea behind the selection of types of plants to relate to each of the six ecological elements mentioned is to enhance the atmospheric quality to resemble the natural environment as much as possible.
Starting with the Dune area where the selection of plants are durable to the wind and sea breeze. They will have the characteristic of thick and large leaves. Luscious, green plants are selected for the Swamp area while colourful flowers, trees and ground cover plants are chosen for the Swale area. In the Mound area, ground cover plants with small and delicate leaves are chosen. Lastly, the Forest area along the edges of the project site contains big and tall trees to act as both a barrier to the outside and also emphasise the atmospheric quality to the 'forest'.
All in all, "Baan San Ngam" condominium project truly pays attention to the surrounding environment within and around the site and incorporate it into the landscape design which not only practical to the function of the architectural design but also respects and acknowledge the idea of "The precious nature".