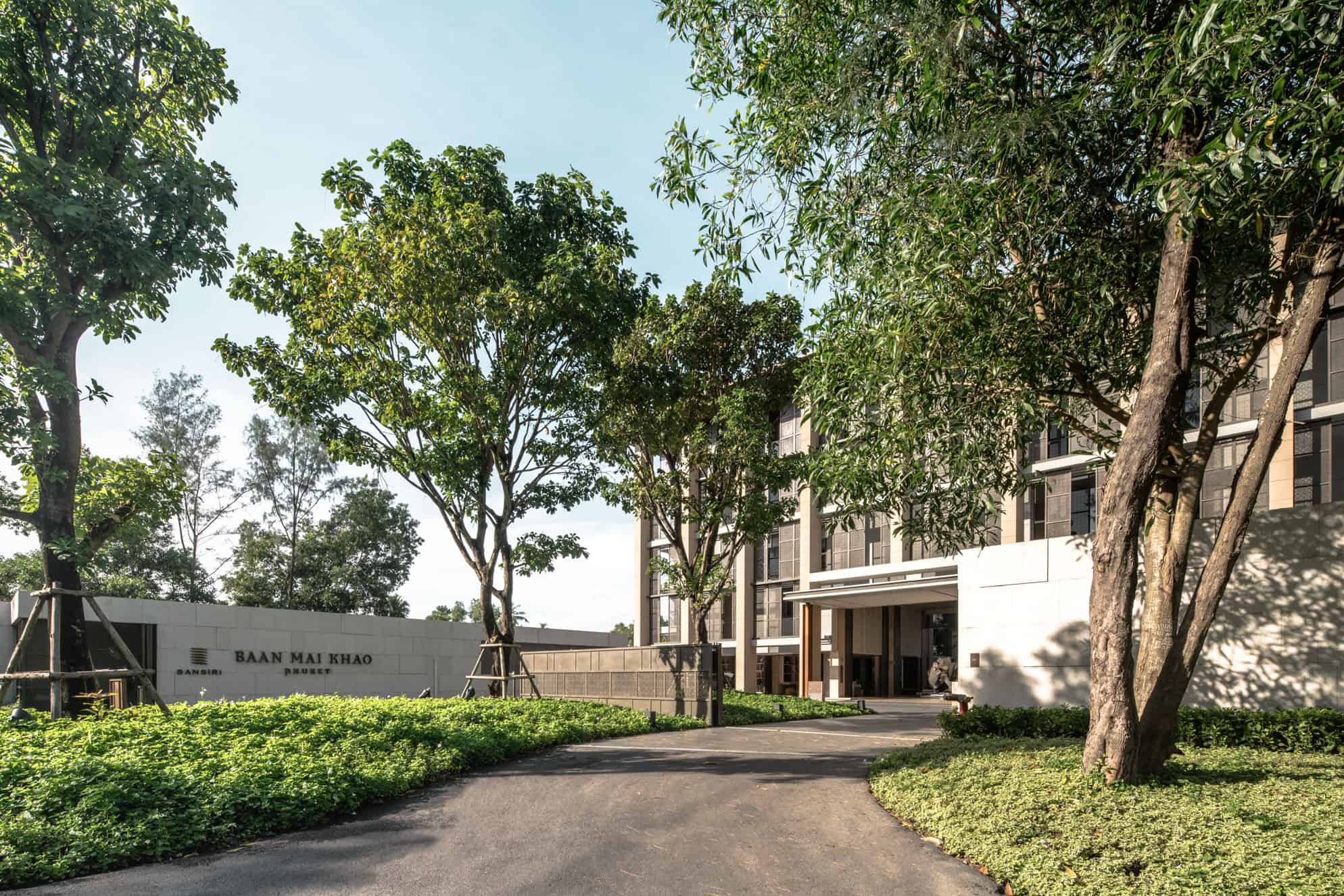 Project Information
Name of Project: Baan Mai Khao
Client: Sansiri PLC
Category: Residential
Location:   Phuket, Thailand
Design Period: 2014-2015
Completion Year: 2015 
Site Area: 22,400 sqm
Collaborators: Search Office
Photographer: Wison Tungthhunya
Awards: –
This is achieved by bringing in elements of the Western concept of the "Formal Garden" and combining them with Eastern-influenced Gingerbread pattern which was carved into selected building materials. The concept of the "Formal Garden" has been adapted with local plants which not only gives shade and is suitable to the tropical climate of Thailand but also reflects the characteristics of the Mai Khao beach. The garden is designed to accommodate a variety of functions and programs.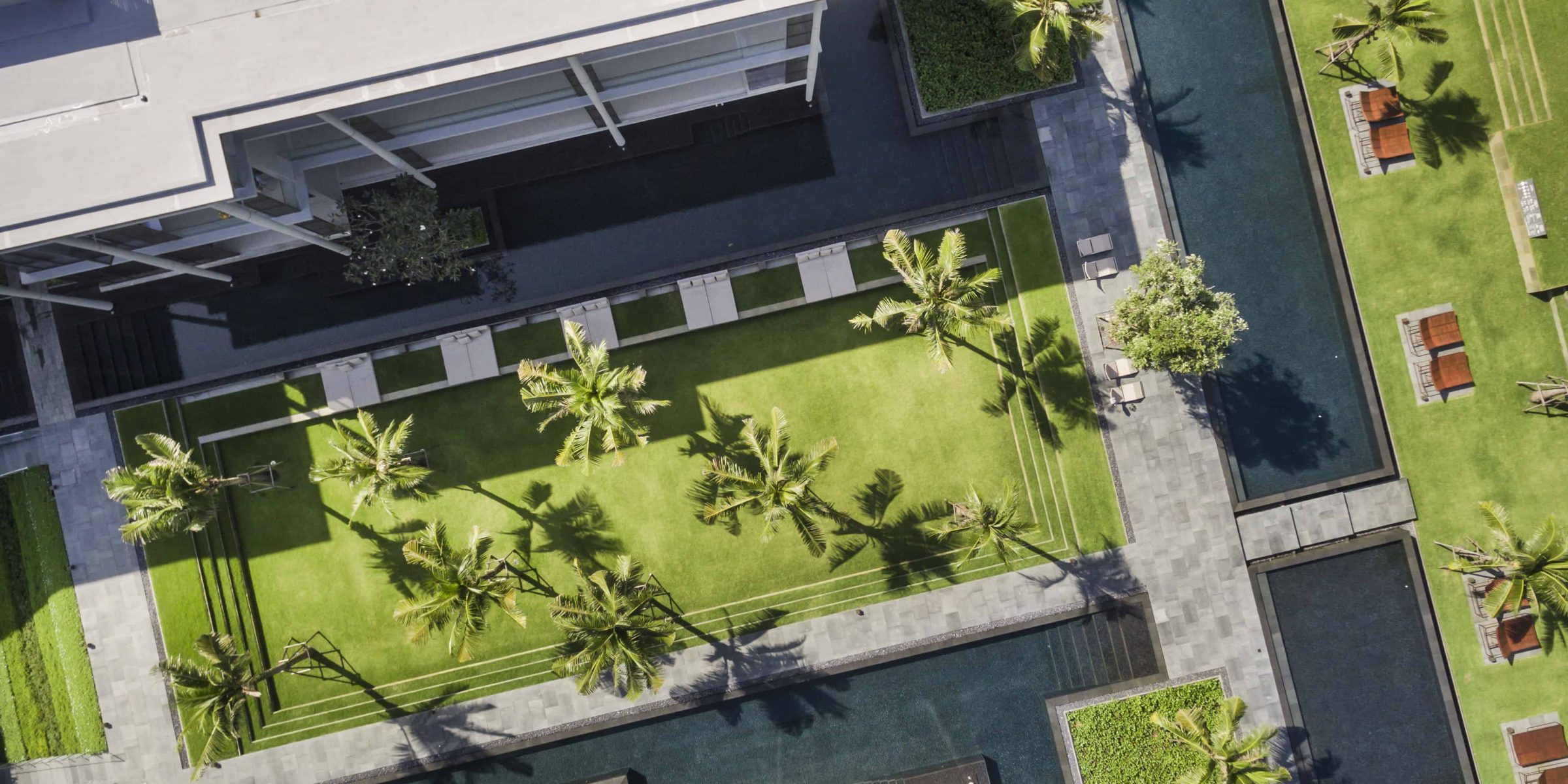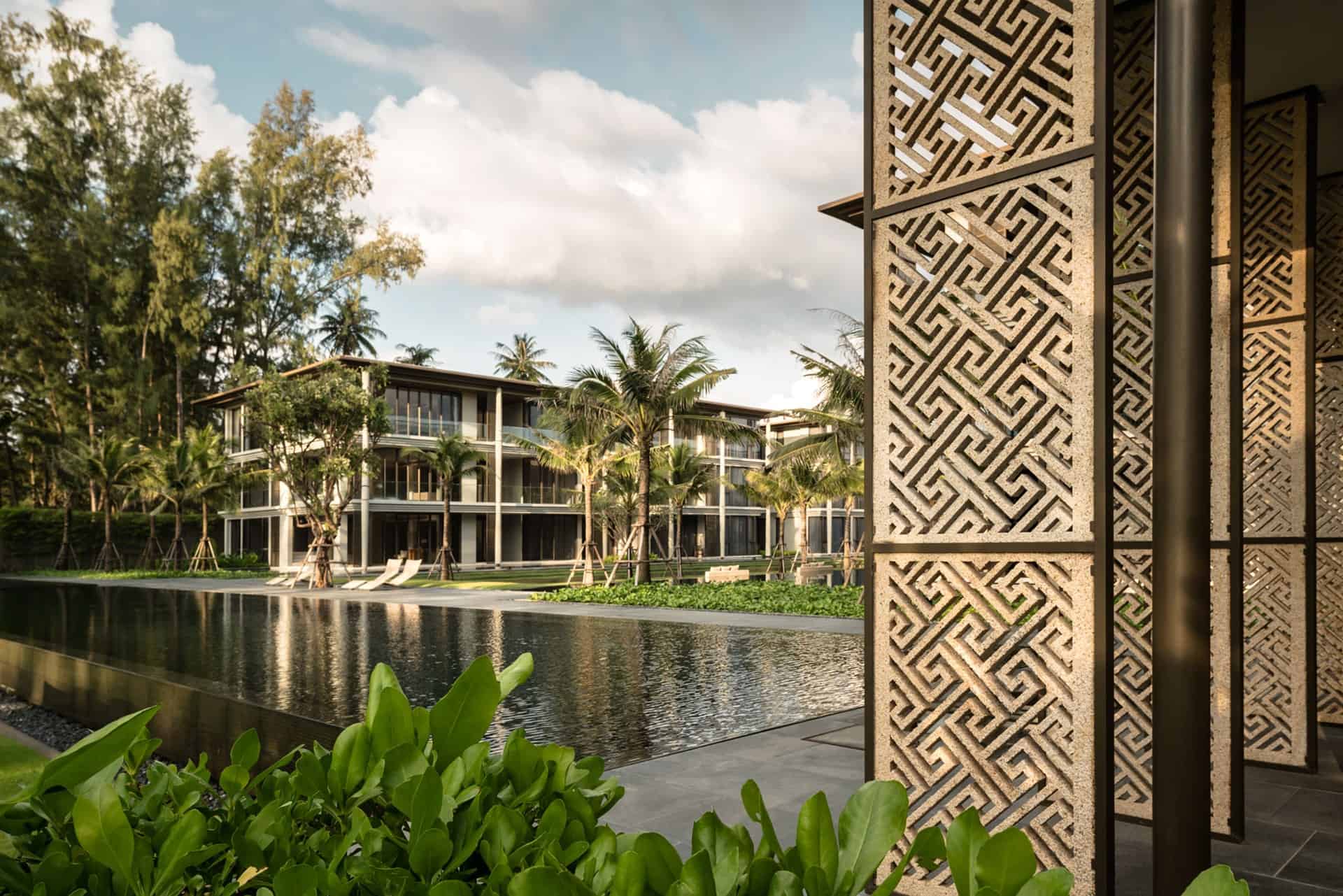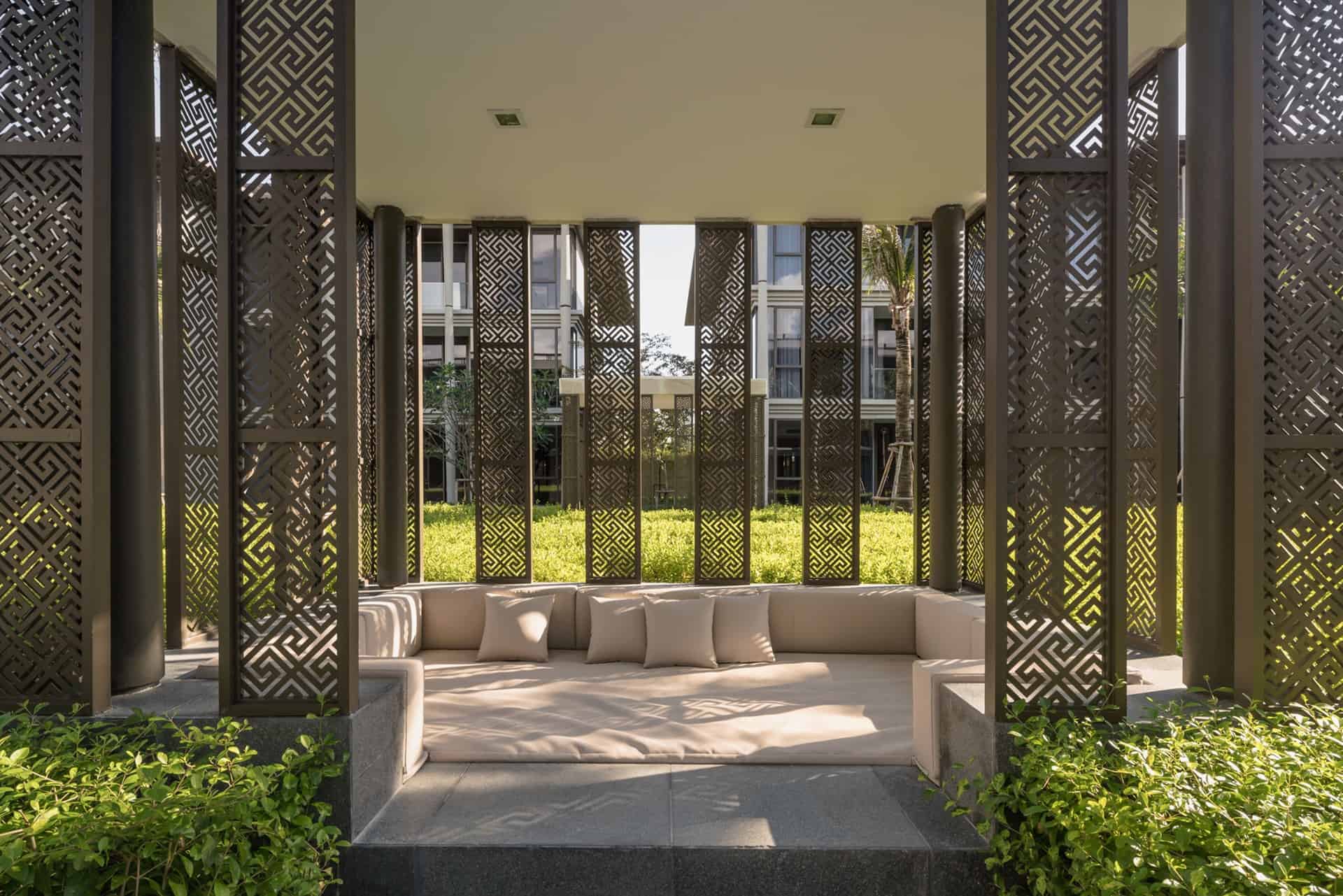 The landscape has been designed, so that simplicity and nature is the key aspect. It emphasises the idea of a getaway from the hustle and bustle of city life. The user experience starts at the entrance of the project which the user will be greeted by passing under a series of large trees lined in parallel to a high stone wall which acts as a viewing 'frame' to the lobby area. The two sides of the stone wall are perforated with Eastern-influenced Gingerbread patterns so that light can pass through and gives lighting effects at night time.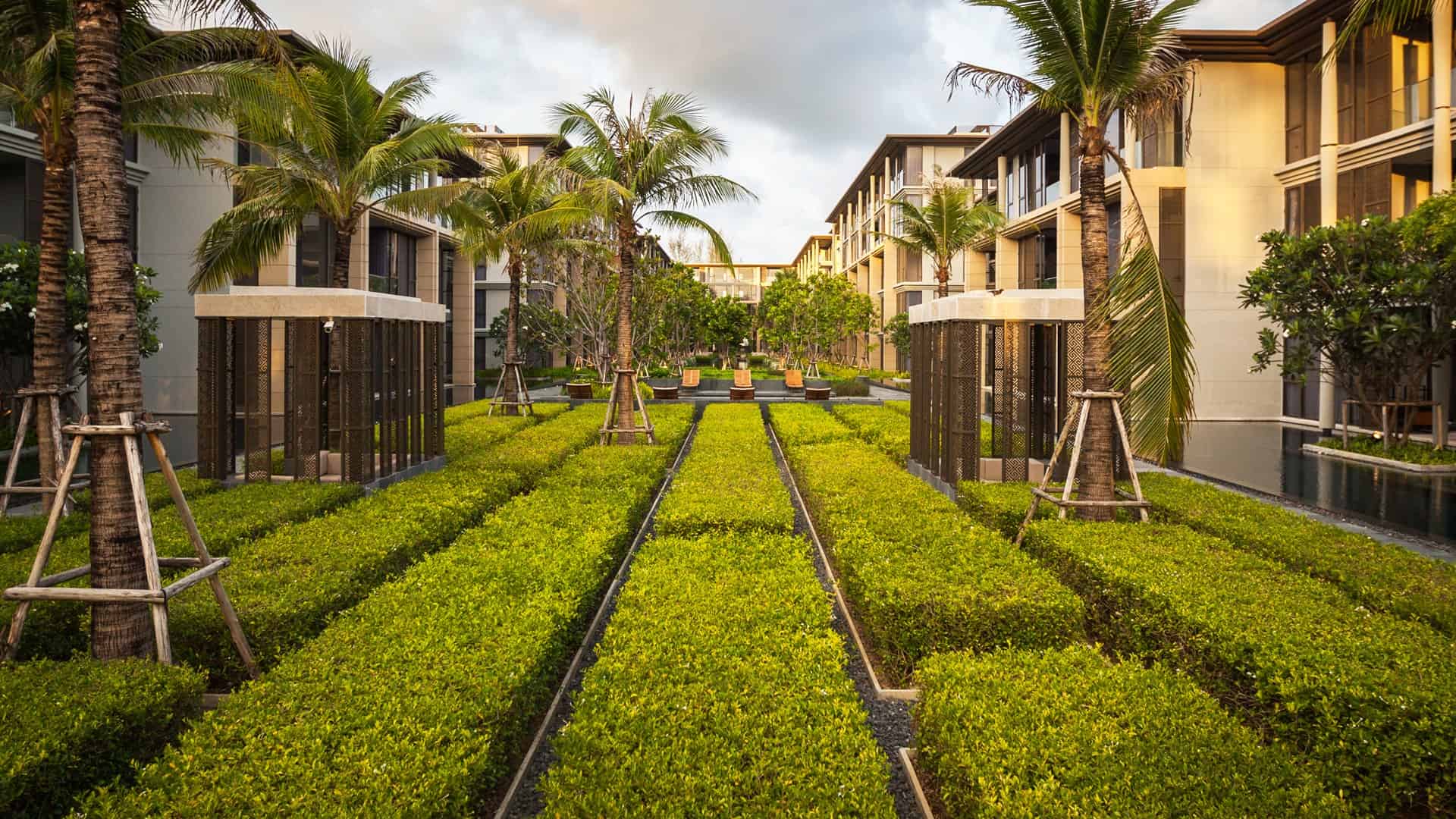 The lobby area is situated under a 5-story building which has been designed to be a double-height open air space so that it opens up the view of the linear-shaped lotus pond which also follows along the central axis of the master plan. Continuing from the lotus pond is a 50-metre swimming pool for those who like to swim for a healthy lifestyle. The two sides of the swimming pool are lined with large trees with Day Beds situated in between the trees intervals to provide a private and at the same time natural atmosphere to its users.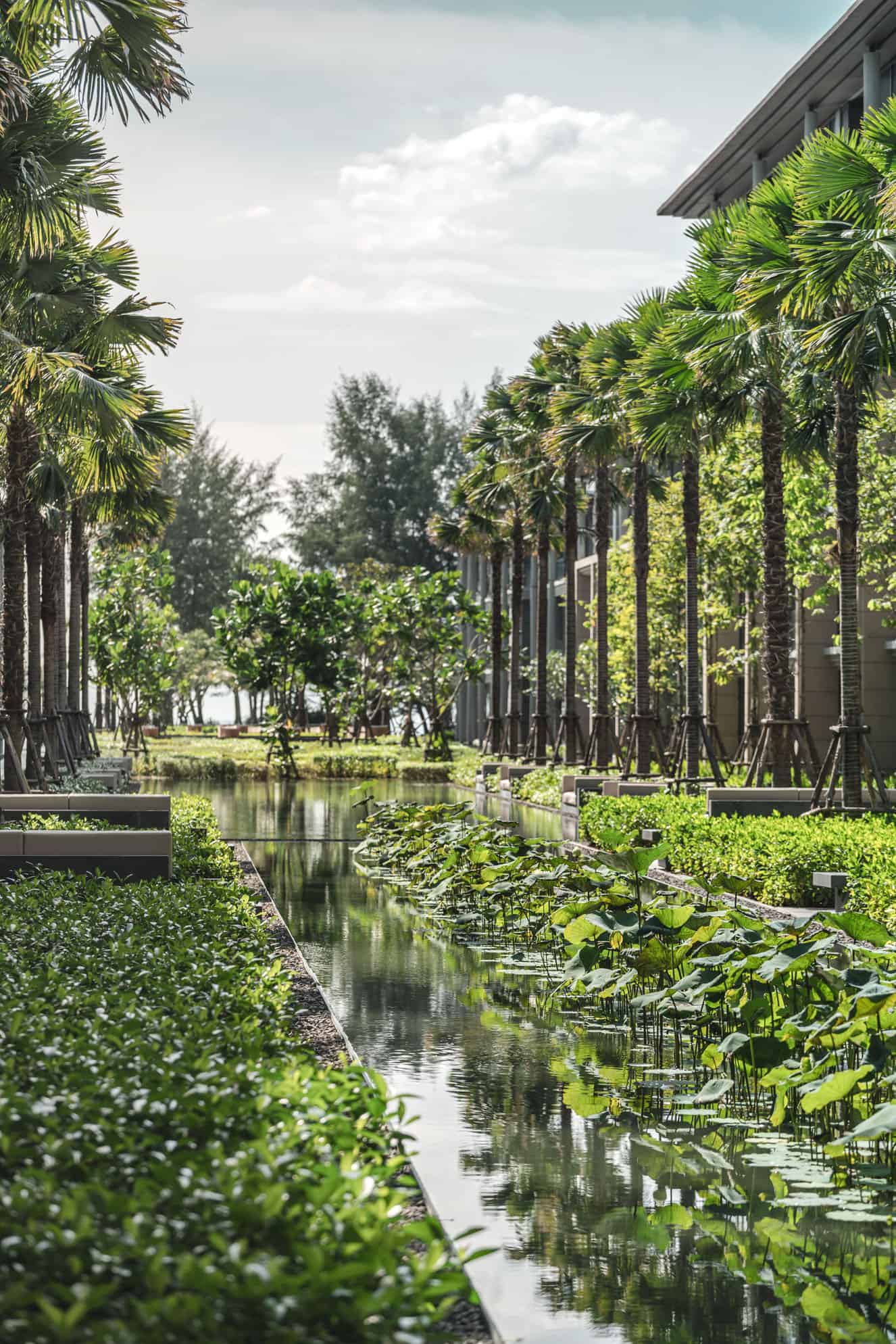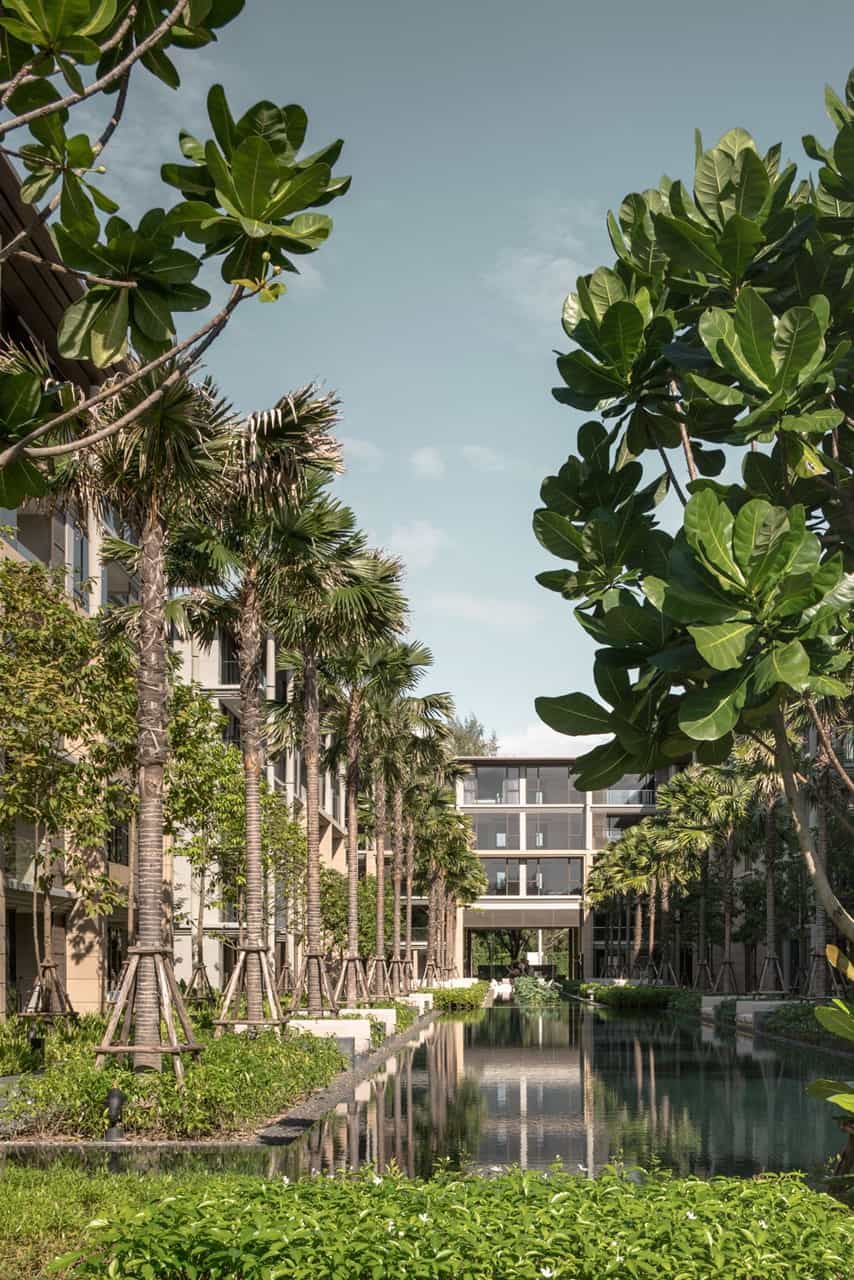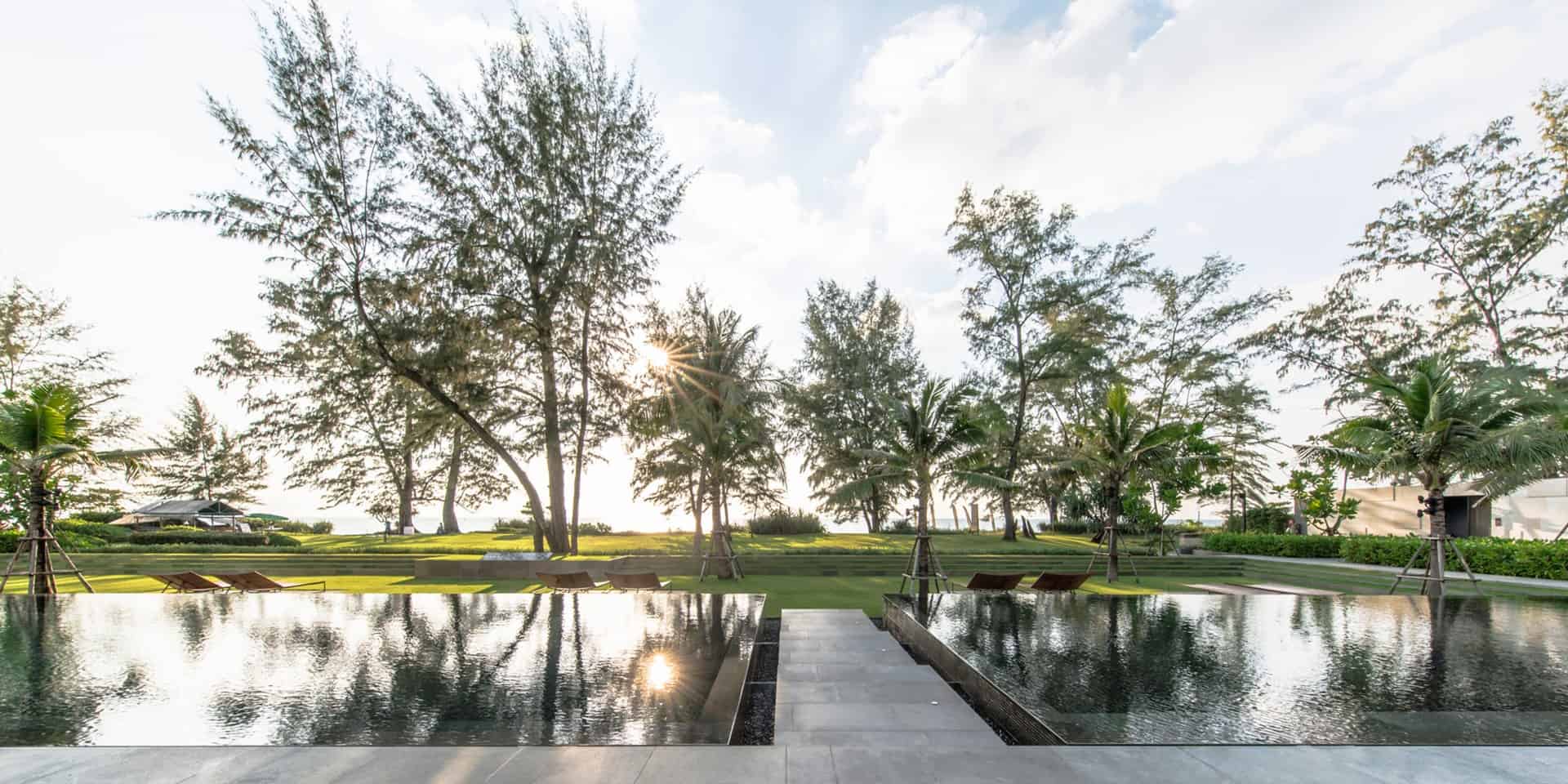 The second section of the project is a three-story set of buildings with the main feature of a "Leisure Pool" that users will be able to swim from the private balcony of their unit. The Leisure Pool is connected to the Spa Pool and lastly the Seaside Pool which gives the view of the beachfront. The central spaces in between the three pools are planted with a variety of plants which is organised with simplicity and designed to reflect a private living room amidst a lush garden. These spaces are designed in three styles: Lounge Chair, Day bed and Cabana style with Spa seats and Spa beds provided. Furthermore, the function inside the swimming pool itself has been designed with high detail especially on the convenience of users stepping in and out of the pool. Moreover, the fitness room is sunken into the landscape so that it will not block the view of the beach along with a multi-purpose green area for the varying uses of the residents.
Lastly, the third section of the project is the area directly adjacent to the beach. The designer intends to make a visual link between the swimming pool 'water' and the sea. The pool area in this section contains the Seaside Pool and the Kid's Pool with Living Pavilions alongside the edges. These pavilions act as a resting area in the daytime and also as a "Lantern" which gives out light in the night time. Continuing from the pools is a partially sunken lawn designed for the privacy of users using the swimming pool and the day beds. The openness of the landscape in this area exaggerates the panoramic view of the 70 metre beachfront