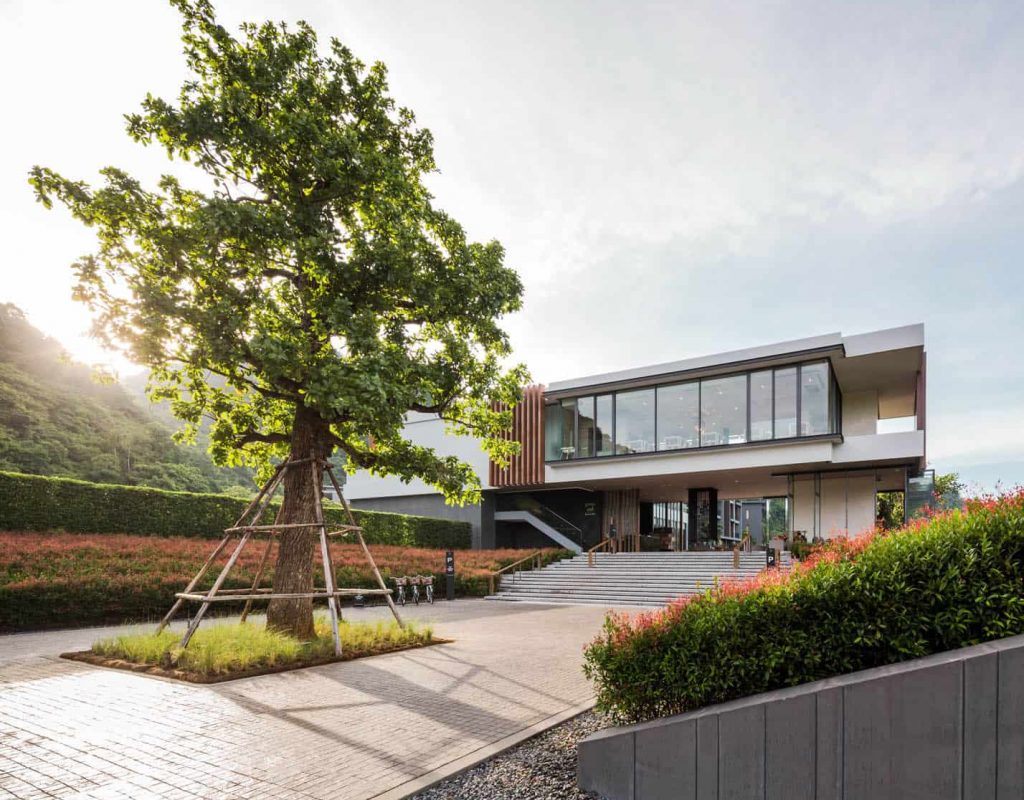 Project Information
Name of Project: 23 Degree Estate
Client: Sansiri PLC
Category: Residential
Location:   Khao Yai, Thailand
Design Period: 2011-2012
Completion Year: 2014
Site Area: 15,200 sqm
Collaborators: SPA+A Architecture Co., Ltd
Photographer: Wison Tungthhunya 
Awards: TALA Awards 2015; Honor Award in Residential Complex- Low Rise Catagory 
                IFLA ASIA- PAC 2017; Outstanding Award in Residential Category                 
23° Escape Hotel is situated in "Khao Yai", a vacation town located 205 kilometers to the north of Bangkok City. The name "Khao Yai" literally means "Big Mountain", suggested a unique topography of limestone mountainous formation. The site sits at the foot of these mountains amongst crisscrossing natural waterways and reservoir. The setting becomes our primary parameter for our concept and site planning in order to blend in with the existing condition and to minimize the impact this project might have to the local ecology.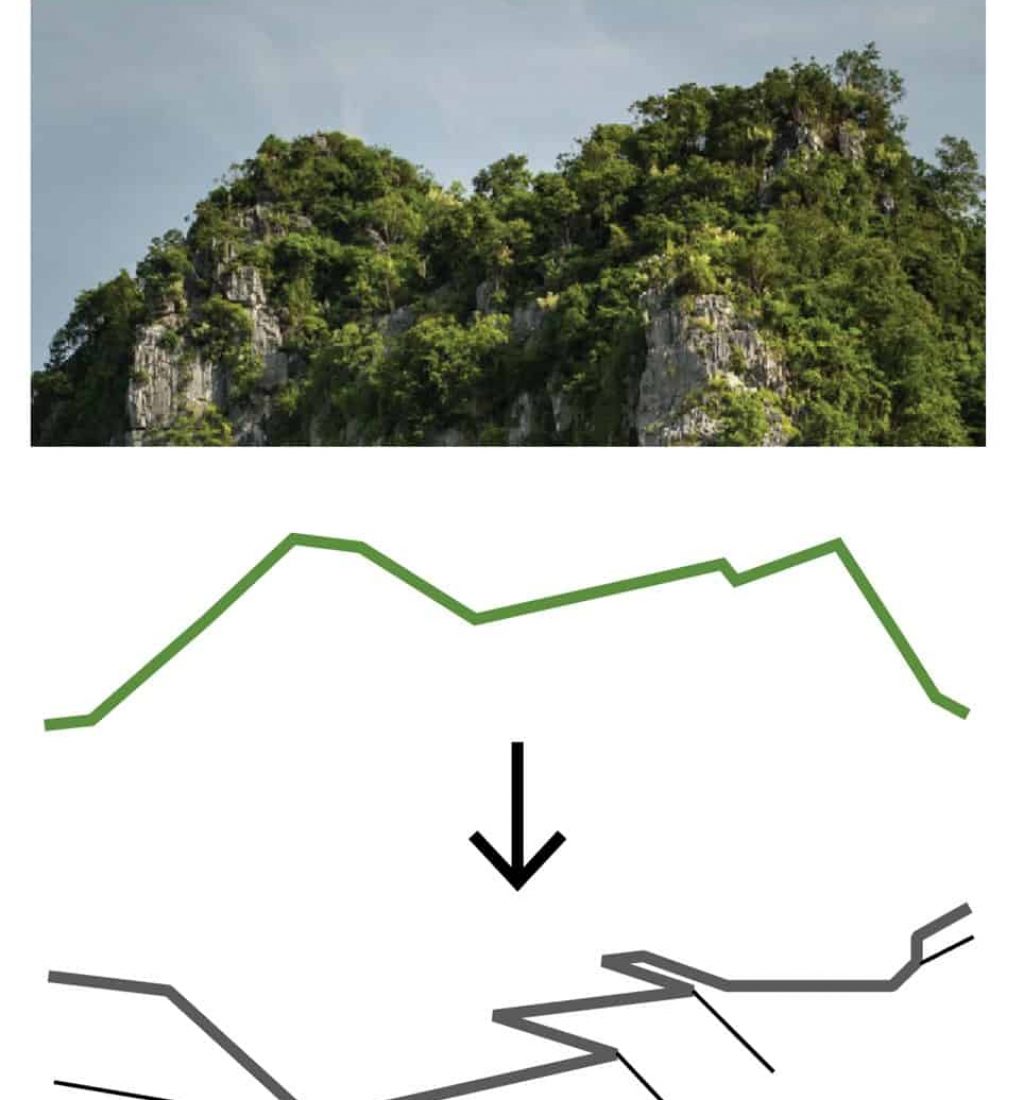 Inspired by the jagged shape of Limestone Mountain, we crafted the topography lightly with strong irregular linear lines. We also utilise the crafted topography to define various functions and walkways creating a beautifully composed scenery and journey to reflect the surrounding landscape. The core concept is the study of the natural process which occurs at the site to form a 'cornerstone' of the design. To integrate with the existing and least affect the environment.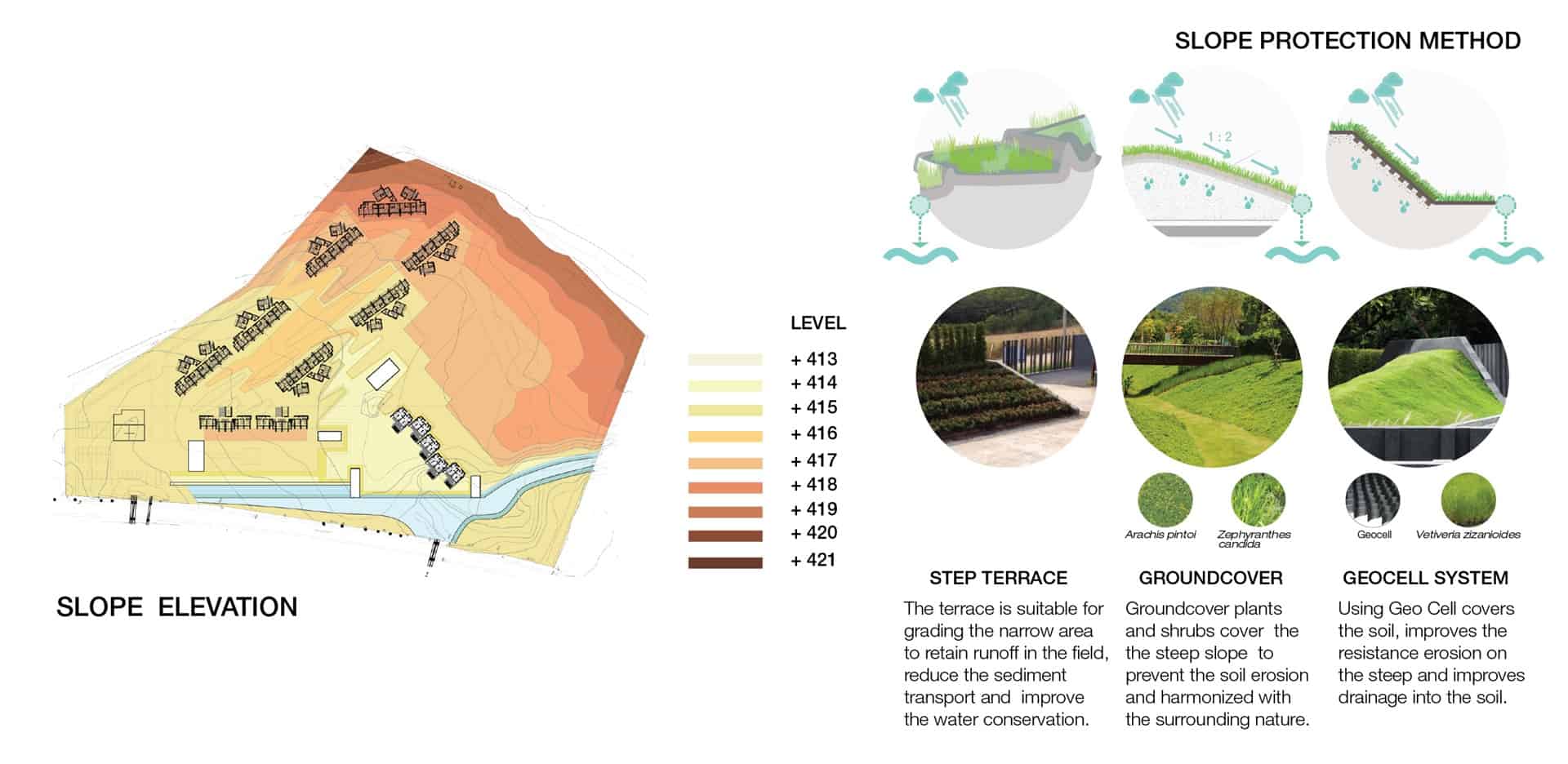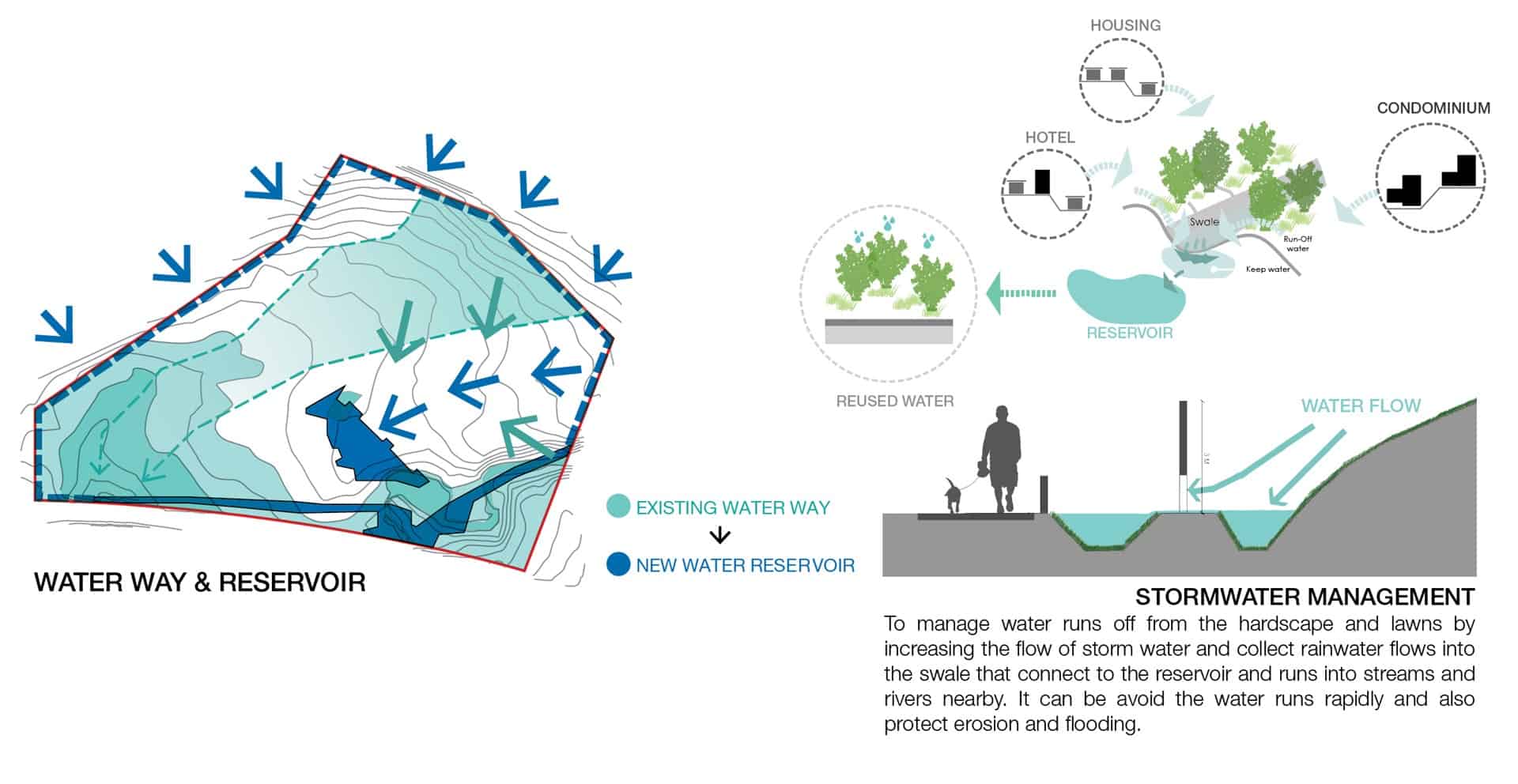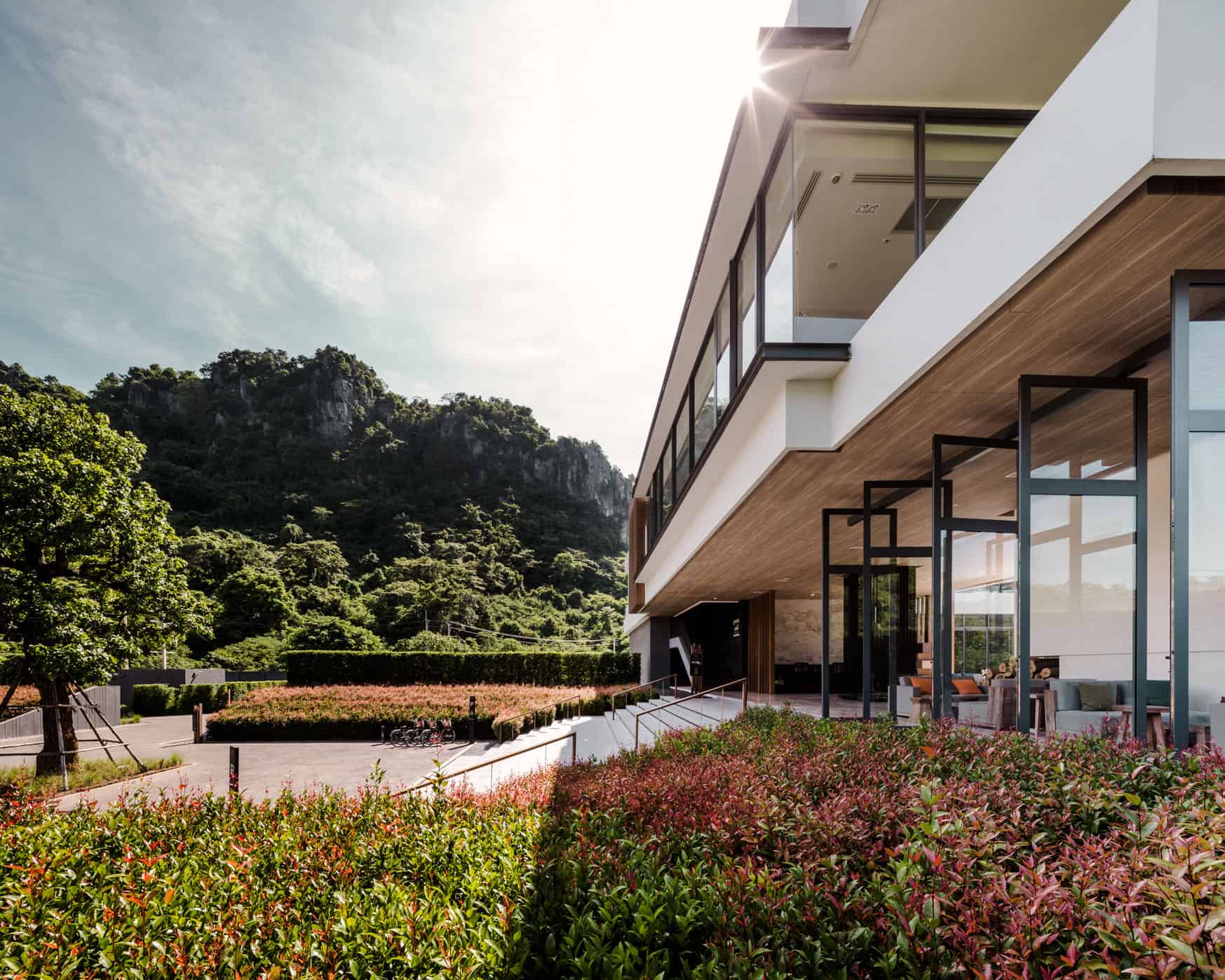 Escape hotel is situated next to the main road for accessibility convenience. The arrival court creates a sense of space that embraces and surrounds the users upon arrival with planting that is arranged in levels. The steps lead up towards the main lobby overlooking the main water feature at the centre, designed as a reflective pool to mirror the surrounding mountainous landscape along with allowing the space to seem more extensive.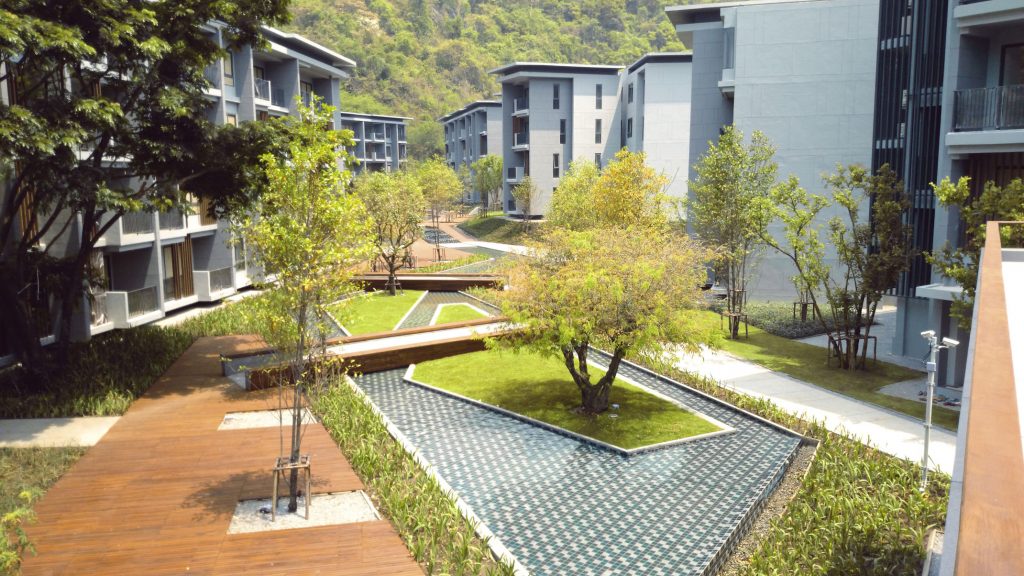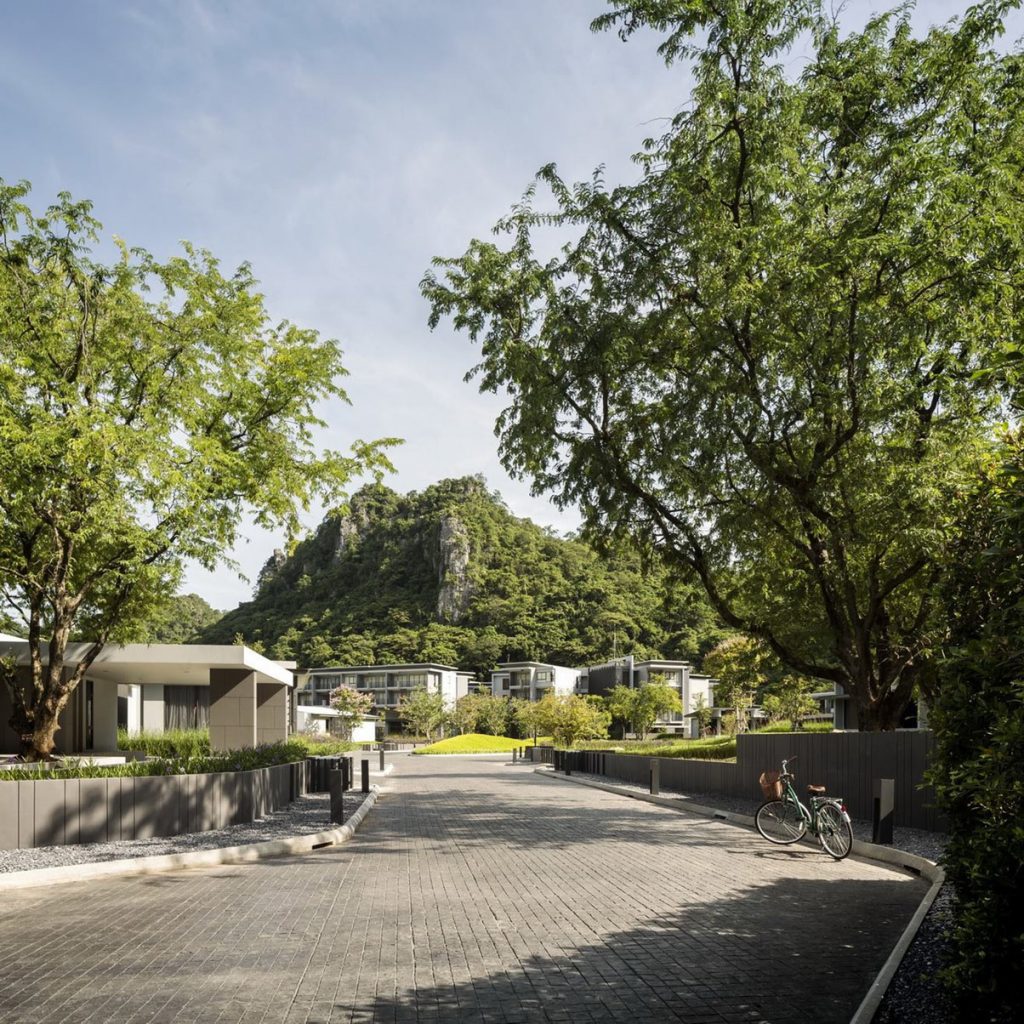 The fireplace has been introduced to create a dynamic visual ambience that can liven up the static surrounding. This main water feature is the connectivity that leads our eyes from the entrance towards the swimming pool and mountainous scape beyond. The pool has a simplified organic shape of the existing scape to orchestrate with the plants and grass mound, a close representation of the natural landscape.