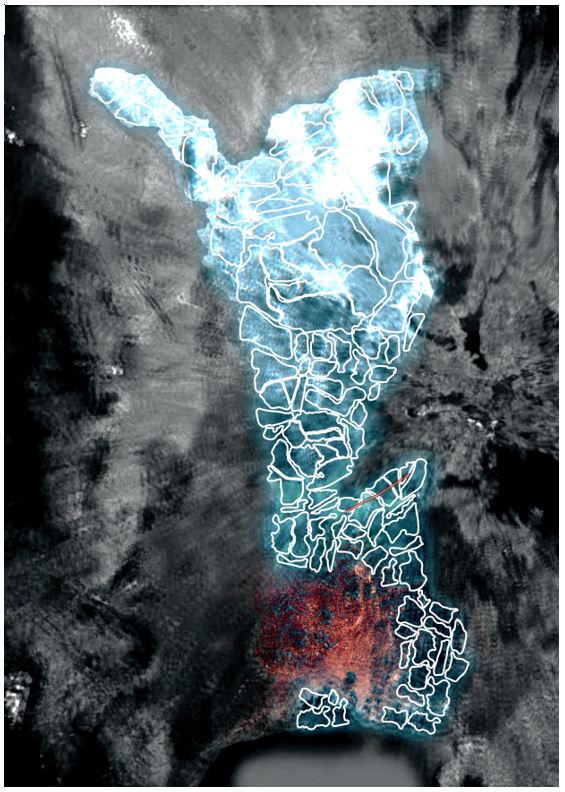 Project Information
Name of Project: 2050 Ultra Flood Plain
Client: –                    
Category: Masterplanning and Research
Location:  Ayutthaya, Thailand
Design Period: 2011                          
Completion Year: 2011
Site Area: Ayutthaya
Collaborators: –
Photographer: –
Awards: –
In 2011 Thailand, Flood catastrophe was the wakeup call for Thai to re-look at how we shall live in the future with water which increasingly affecting the way of life as well as our economic activity. This city planning is finding the new possibility of how modern Thai society can live with water in the next 50 years of Ayutthaya city and Chaophraya flood plain.
Physical design alone is unable to solve this problem due to the complexity of the issue and magnitude in which it creates to all walks of life in the society. The necessity solutions which can solve the problems in the long term require social dialogue with the people who were affected, flexible to adapt to the local context and the economy benefit.
Green economy is an economic development model in which sustainability is achieved economic development goes hand in hand with an environment and social development. To realise this model we need to change our attitude in looking at nature, not as a resource, we consume but rather a natural capital which needs to be maintained as much as physical or human capital.


In the context of Ayutthaya, we need to re-look at water not as a threat but an economic opportunity. After all Ayutthaya has always been the land of water by nature. Thai people in older time realize and accept this special characteristics of the area, hence they made use of water in food production, logistic and settlement.
In our proposal, agricultural land area is the main key to effective water management for Ayutthaya and Chaophraya river basin. The design strategy is to transform the existing irrigation network which covers 70 % of the whole province to become water detention network. To operate and construct the network successfully, government shall provide financial support and know how to each community group to manage their own water detention area by applying natural capital concept. The success of this economic model will eventually spread out to other nearby communities and will progressively form a network that can contribute to water management at macro scale.