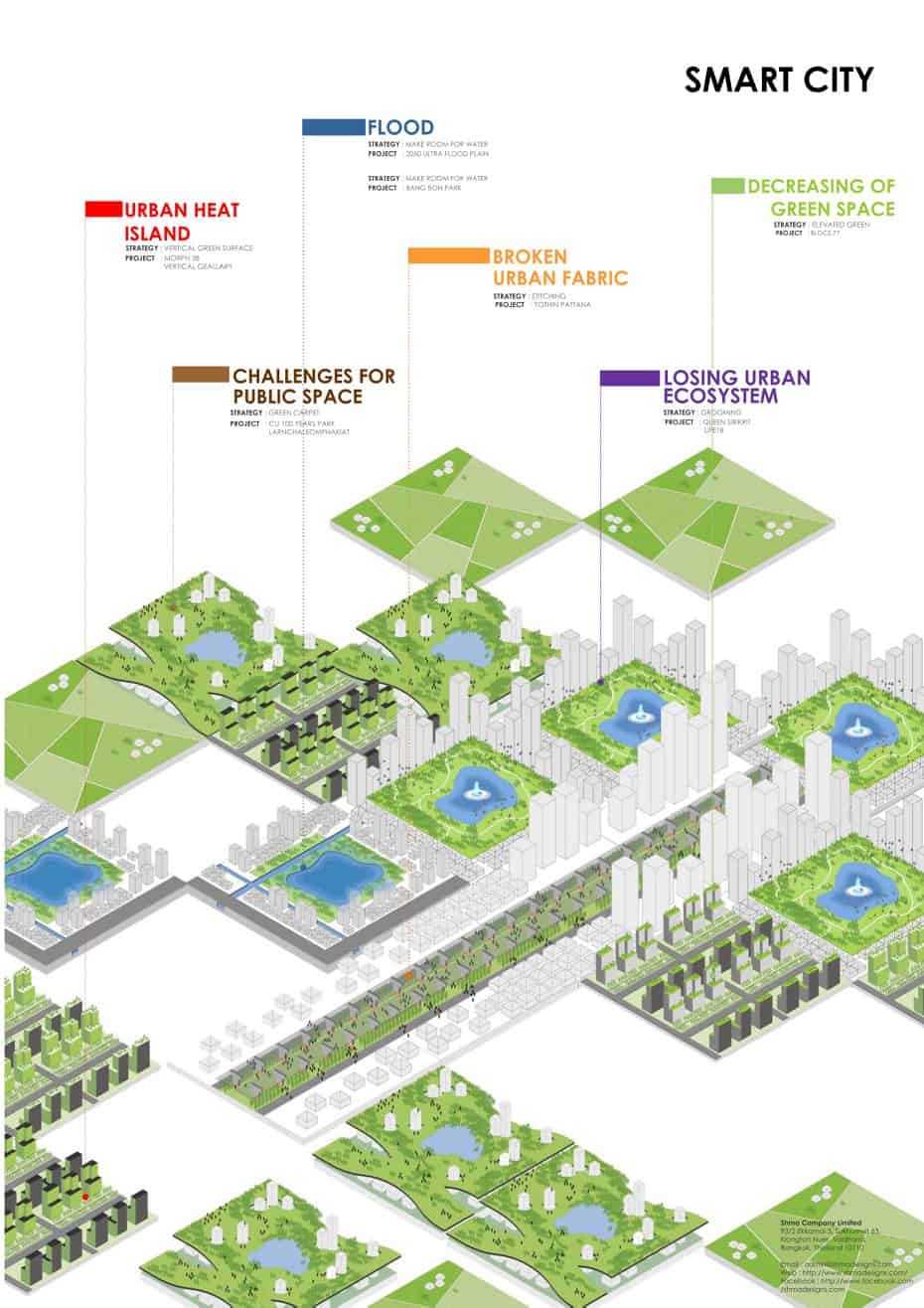 In 2013 we were invited to participate in the exhibition call " smart city "
organized by Aedes Architecture Forum in Berlin to exchange Vision and ideas amongst landscape architects and environmental practitioners from Asia Pacific Region and Europe to seek the strategies in prepare our city for future challenges.

Shma proposal looks at the possibilities in using landscape architecture in various scale as tools and strategies in tackle city challenges from flood ,broken urban fabric ,emerging new behavior for public space, losing urban ecology , decreasing of green space and urban heat island.

We believe that Landscape Architecture is becoming more relevant in transforming the territory for sustainable future for all whether they are private or public projects.