Design Methodology 
Our design methodology starts with a simple but critical question which goes beyond given sites or clients' brief.
Besides understanding the site and the brief, we find out what impact the project can contribute to society and the environment. Each project starts with developing a method to collect and analyse data from site surveys and researches. Along the way, we also develop design strategies to tackle not only fundamental issues of the project but also future challenges.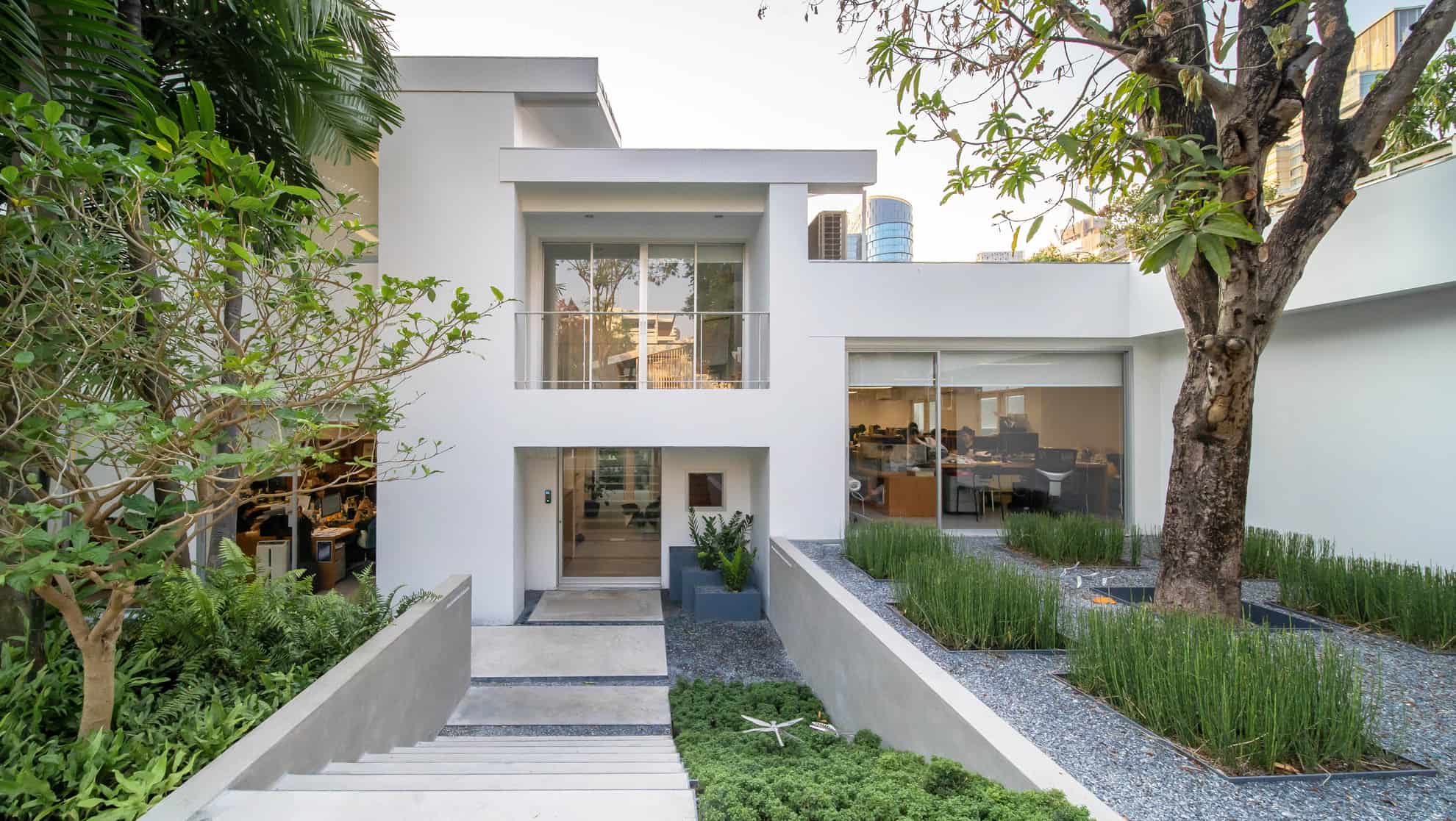 Shma Campus
People come to Shma campus to explore new ideas, create various possibilities, and share conversations. Beyond a traditional working space, our campus is designed to nurture people and develop a creative environment. This is a sharing space that consists of a library, a material archive, a makerspace area, studios, a canteen, a workshop and seminar area, a chill out area, a plant-lab and a garden. Shma campus is where collaboration happens.
Collaboration
We explore new possibilities through collaboration with our team, multidisciplinary consultants, clients, stakeholders, specialists, and people outside our discipline, to obtain insight, know-how and different perspectives.
We work hand in hand with architects, multidisciplinary team, and clients to find the right solution for each project. We explore different ideas through sketches, workshops, digital drawings, physical models, and mock-ups. These processes require both an open mindset and strong collaboration among team members.
We also focus on collaboration with people and communities to gain their insights. It is our goal to empower people to work together in establishing a genuinely inclusive society, and also to create a sense of belonging for those who take part in the co-creation process.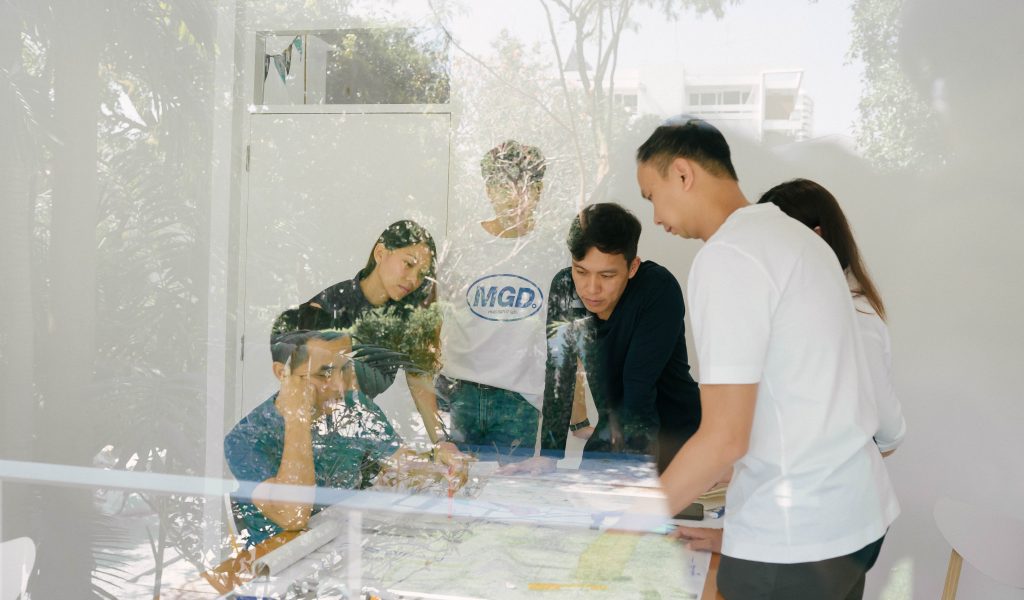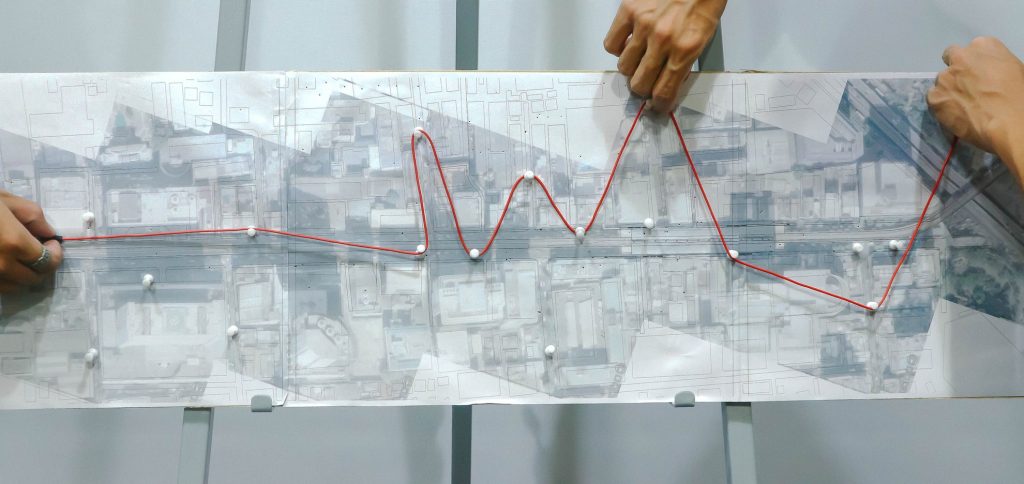 Activity as a Research Tool
We organise various activities such as participatory design, workshops, installation and exhibitions. They work as our research tools to define problems, ranged from global urban issue to ecological issue, and the best solution responding to them. We gather multidisciplinary people to participate in the activities, aiming to learn different perspectives and backgrounds toward a particular issue. These activities also allow us to test new ideas by observing participants' responds and feedbacks. Information and data collected lead us to find the right solution at last.
Communication 
Empowering society is one of our roles. We collect information from our projects, and deliver them to the public through online platforms, using multimedia including infographics, video clips, or documentaries. We aim at spreading knowledge and awareness gained from our experiences to the society, to start conversations about what can be done to enhance the condition of our environment and society. In doing so, we believe that we can help to create a better earth together.