A good design enhances a good society. We want a society that offers equal rights, obligation and opportunity to people, and we want a design to do likewise. Everyone – regardless of their age or ability – should be able to live a dignified and quality life. A good design can respond to that need by increasing the mobility and communication of people, as well as providing them the sense of belonging.
Universal Design is a user-friendly and creative design that provides people an ability to access, understand and use, no matter who they are. Universal Design is one of important conditions of a good design, and a vital base of an inclusive society.
7 principals of a good design
Equitable use
Flexibility in use
Simple and intuitive
Perceptible information
Tolerance for error
Low physical effort
Size and space for approach and use
References:
Building and Construction Authority, Universal Design Guidelines (Commercial Buildings). Singapore, 2006.
https://www.thaiwebaccessibility.com/…/universal-design-%E0…
http://universaldesign.ie/What-is-Universal-Design/
Project: Jin Wellbeing County

Across the site area of Jin Wellbeing County, there are ramps with appropriate gradient and width for wheelchair users. Additionally, slip-resistant floor surface and handrails are provided to increase safety. The bottom edges of the handrails are not higher than 75 mm. from the ramps for safety of wheelchair users. The middle edges which are lower than the standard height are provided for elderly and wheelchair users.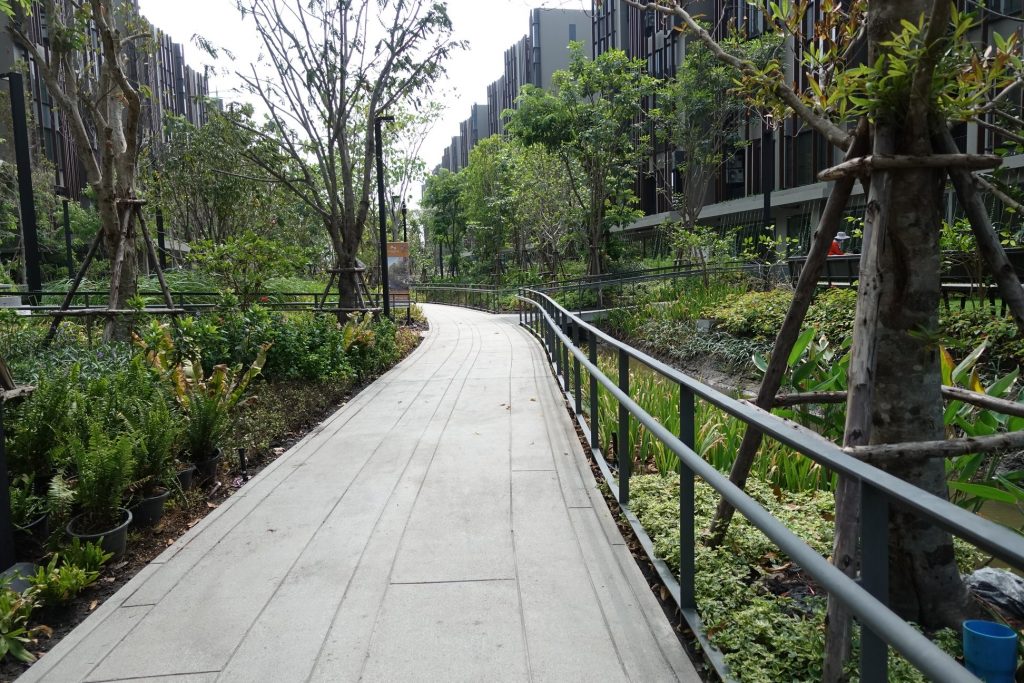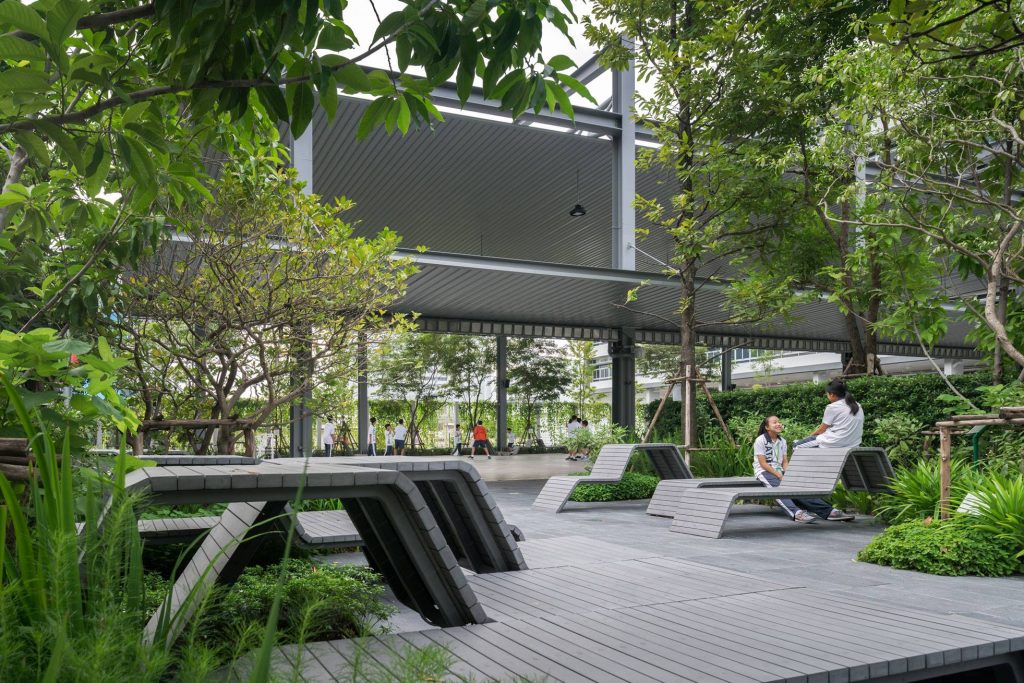 Project: Panyapiwat Institute of Management Demonstration School (SATIT PIM)

Seatings with 2 varying heights cater for people with different sizes and ages.
Project: 23° Escape

23° Escape site area is located on a unleveled ground. Ramps, with appropriate width and non-slip floor finish, are provided all over the area instead of staircases.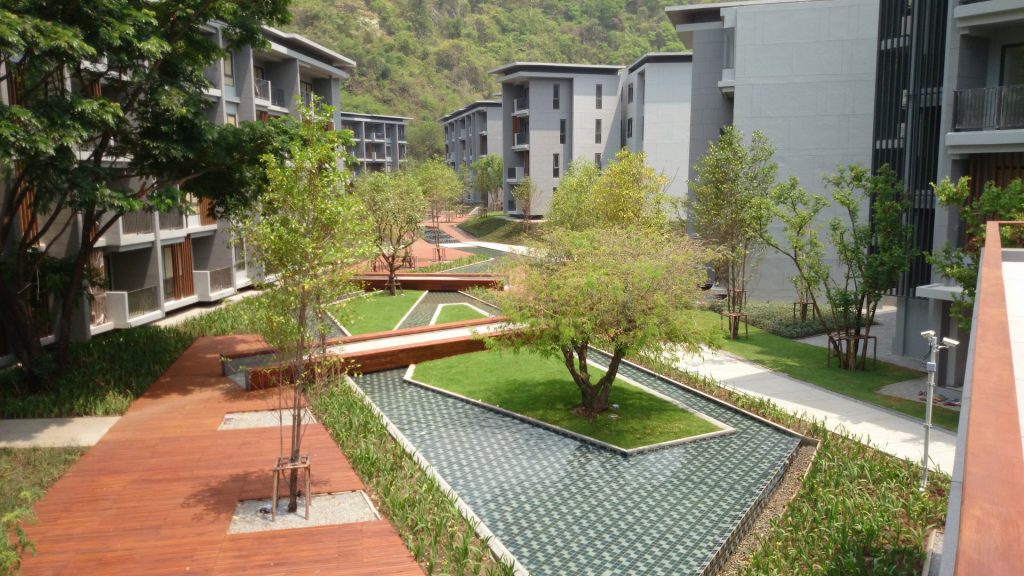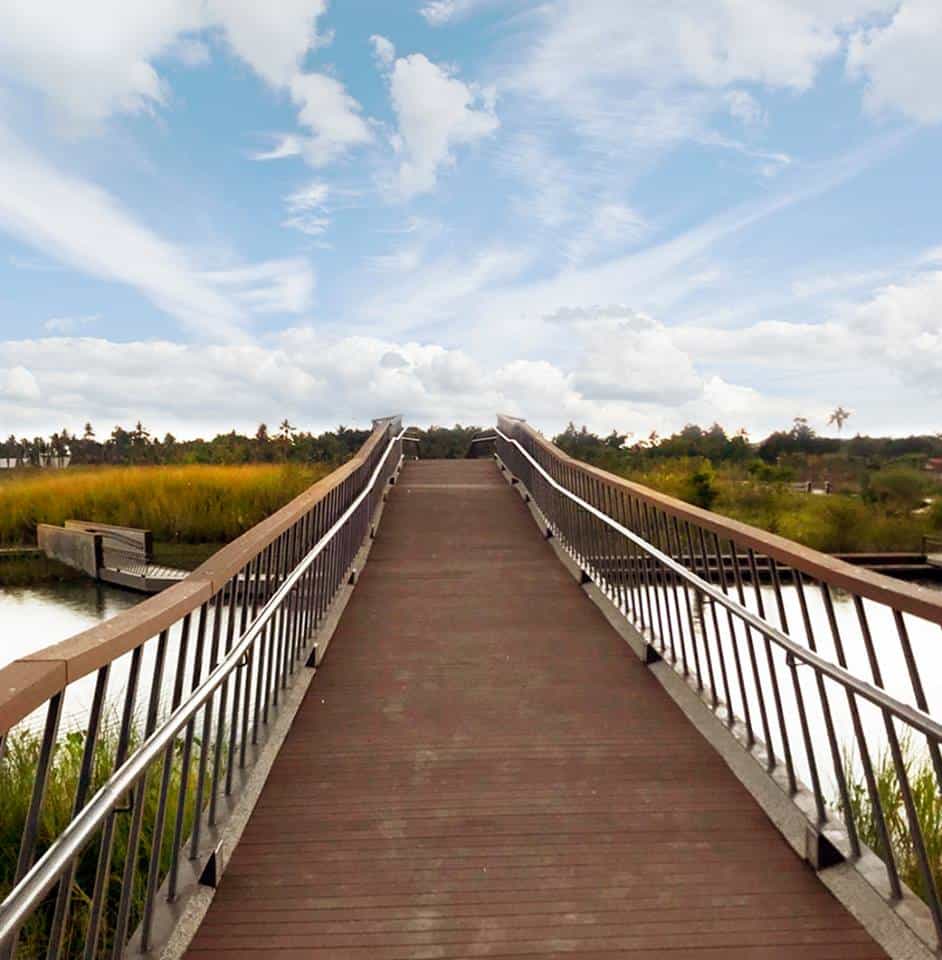 Project: Bang Bon Ecological Park 

The bridge in Bang Bon Ecological Park has an appropriate slope with non-slip finish. The hand rails on both sides have bottom edges and 2 varying heights.
Project: OUE Downtown

The drop-off point at OUE Downtown is sheltered from the weather and on the same level with the buffer zone and the entrance, allowing easy movement. The illuminated bollards with adequate spacing clearly indicate the drop-off zone, while still allowing easy access by wheelchair users.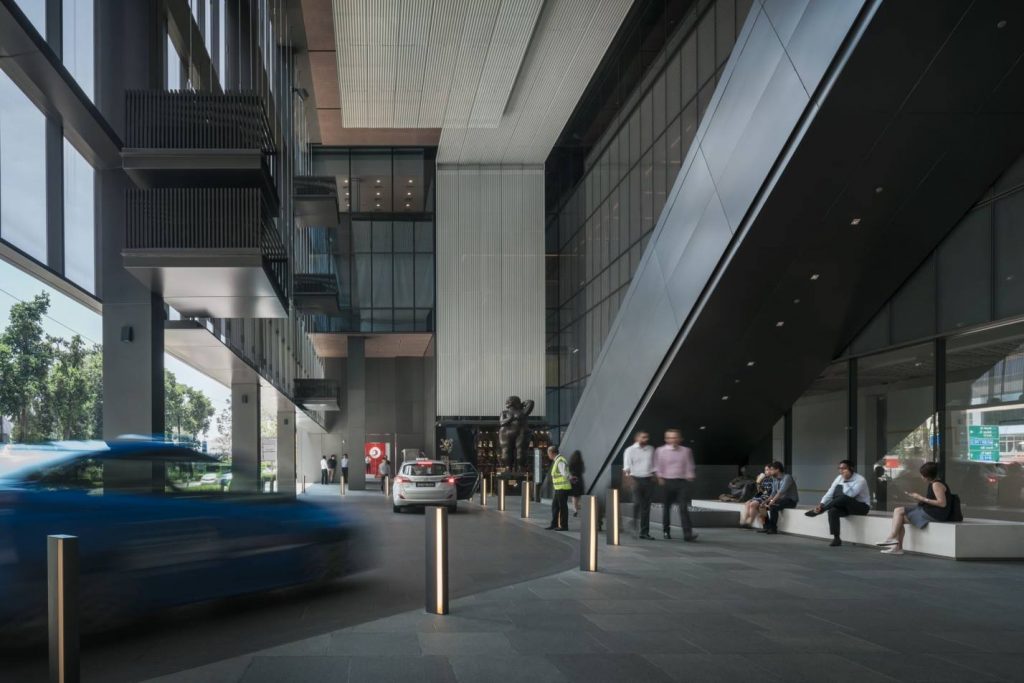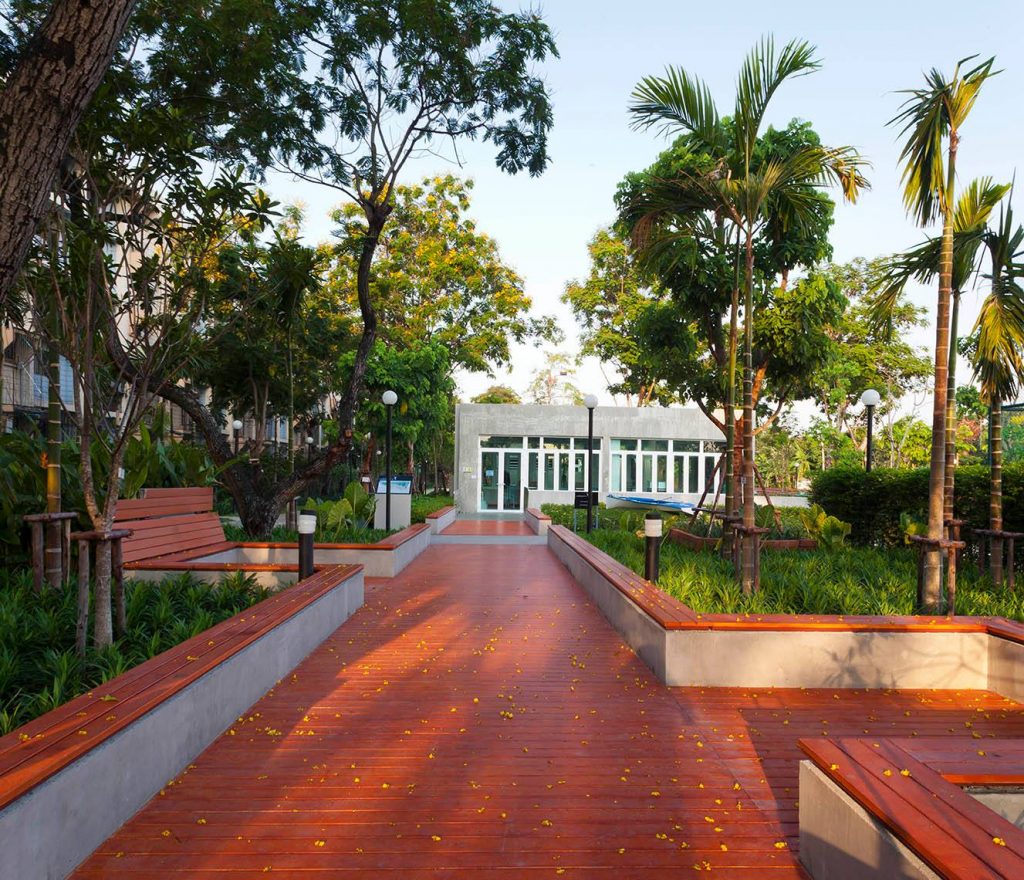 Project: Lan Kila Pat 1 

Seatings provided along the pathways in Lan Kila Pat 1 is easily accessible and visible, catering for those who need to take a break.

Project : Lan Kila Pat 2 

Adequate lighting in Lan Kila Pat 2 is important for the safety of users, especially for elderly with vision peoblems.