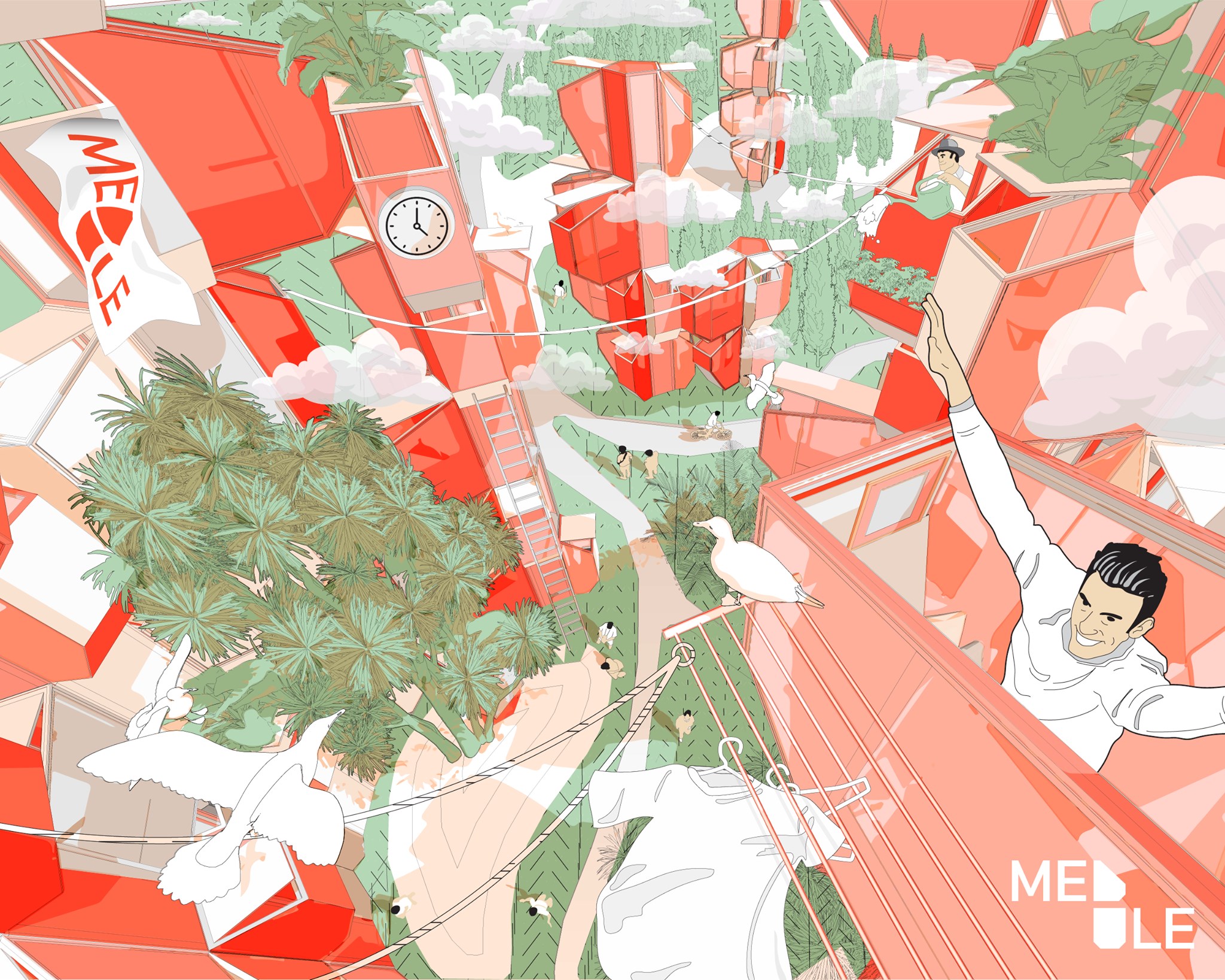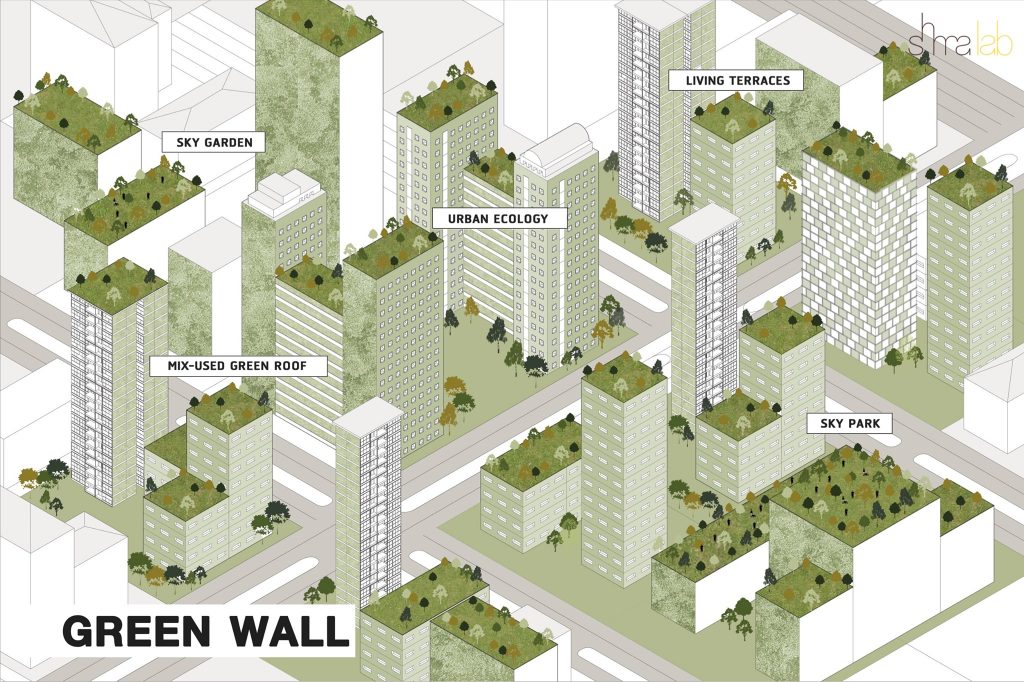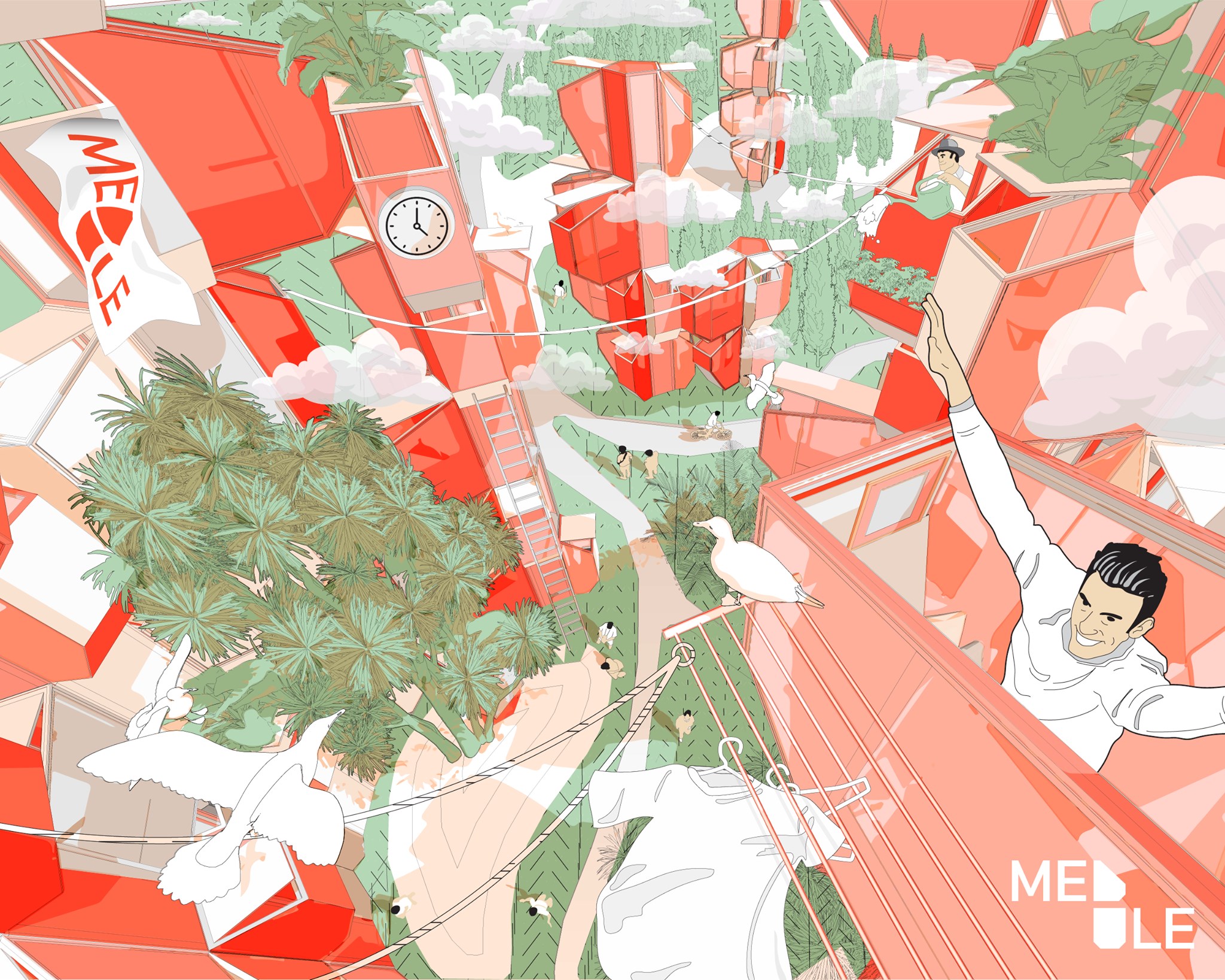 Climate Adaptation is adapting to cope with Climate Change where it is rapidly causing a volatile climate. Happening on a global scale, everyone in society is therefore responsible for the change from the structure, the practice, and the process in terms of society, economy, and environment.
.
Due to Climate Change, the Earth experiences more extreme weather, such as heatwaves and drought, which can negatively impact air quality. Moreover, as warmer temperatures cause more water to evaporate from the land and oceans, changes in the size and frequency of heavy precipitation events may in turn affect the size and frequency of river flooding. In order to be adaptive and resilient to these changes, nature-based solutions can be adopted as a tool, making the city greener by generating green public spaces into the city infrastructure, reducing carbon emissions, and providing a sustainable environment.
.
Green Wall, a nature-based solution that accumulates and absorbs carbon dioxide. Vertically built structure intentionally covered with plantation. The green wall blends and draws in nature, forming a vertical green space in the midst of a dry and green-less city. The plants also help reduce the overall temperatures of the building as well as providing an additional layer of insulation that can protect buildings from heavy rainwater which leads to management of heavy stormwater and provides thermal mass. The flourishing greenness of the wall helps to create openness at the entrance and softens the narrowness caused by surrounding buildings on every side. The green wall is a permeable surface that makes the building more sustainable.
.
Being prepared to adapt to the climate will reduce the damage from adverse impacts in two directions: reducing the severity of the problem (Vulnerability) and helping to increase the chances of recovery (Resilient). In achieving this long-term goal of a resilient, adaptive, and sustainable city, the Establishment of engagements and co-creation among people and other stakeholders is necessary.